What are credit card miles? Credit card miles are rewards you earn for spending with certain types of credit cards. For example, one rewards credit card might offer you one mile for every dollar you spend.
Note that "mile" is a confusing term. When you earn miles with a credit card, it doesn't have anything to do with the distance you can travel. To avoid confusion, just think of miles as "rewards points." They are essentially interchangeable.
Each credit card issuer and airline assigns a predefined value to their points. A point may be worth 1 cent in one program and 2 cents in another.
As you spend more on your credit card, your points balance grows. Eventually, you can redeem lots of points for a "free" flight. Keep in mind, flights aren't always completely free — you are often responsible for taxes, government fees and fuel surcharges.
In addition to flights, many credit card miles can also be used for other travel expenses such as hotels, tours and car rentals.
There are two types of credit cards that earn miles, and the type of card you choose affects how you can spend them.
Co-branded airline credit cards
Co-branded airline credit cards are tied to a specific airline. For example, when you spend with a United Explorer Card, you earn MileagePlus miles. These miles are only redeemable for flights on United Airlines and their partners.
The frequent flyer miles you earn with a co-branded airline card are the same type of frequent flyer miles you earn when you fly with that airline.
In addition to earning frequent flyer miles, these credit cards also offer special perks with that particular airline such as free checked bags, flight upgrades, lounge access or snack credits.
Generic travel credit cards
Generic travel cards are not tied to a specific airline. There are a couple of different ways generic travel credit cards are set up.
1. Rewards portal: Some cards have a corresponding rewards portal where you can use your points to book flights with any airline. For example, the Chase Sapphire Preferred® Card earns Chase Ultimate Rewards (UR) points that can be redeemed for travel, gift cards, statement credits or cash inside the UR portal. 2. Travel credits: Instead of a rewards portal where you use your points to make a purchase, other cards let you use your points for travel credits that reimburse your qualifying travel expenses.
Some general travel cards also allow you to transfer your "general points" to a specific airline's frequent flyer program. For example, in addition to redeeming directly through the UR portal, UR points can be transferred to 10 different airline programs.
Kiss Your Credit Card Debt Goodbye
Having a single loan to pay off makes it easier to manage your payments, and you can often get a better interest rate than what you might be paying on credit cards and car loans.
Fiona is an online marketplace offering personalized loan options based on your unique financial situation.
When you consolidate your debt with a personal loan, you can roll your payments into one monthly installment. Find a lower interest rate and pay down your debt faster today.
Get Started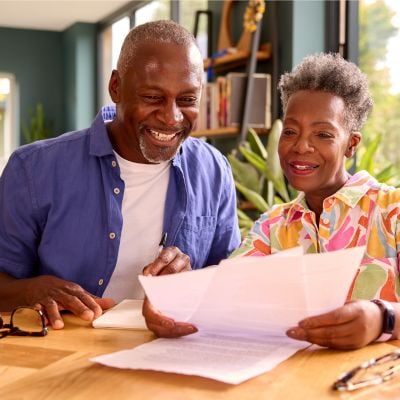 How do credit card miles differ from frequent flyer miles? Generally speaking, frequent flyer miles are tied to a specific airline, while credit card miles (or "points") are not.
That said, there are many overlapping terms in the travel hacking realm:
Credit card miles.
Rewards points.
Frequent flyer miles.
Airline miles.
Travel points.
People sometimes use these terms interchangeably. If you're feeling confused, just remember: Frequent flyer miles are tied to a specific airline loyalty program.
Examples of frequent flyer miles: United MileagePlus miles, American Airlines AAdvantage miles, Delta Skymiles.
Credit card miles (or "points") may be tied to a specific airline in certain contexts. But in most cases, they refer to points earned on general travel cards not tied to a specific airline.
Examples of credit card points earned by general travel cards: Chase Ultimate Rewards points, Bank of America rewards points, Citi ThankYou points, Capital One Venture miles.
How are credit card miles different from cash back? We've now established that frequent flyer miles can only be used to book travel through a specific airline.
However, with general travel cards, you often have a redemption choice — travel or cash back.
While cash back is the more flexible and convenient option, you typically won't receive as much value per point.
For example, with a Chase Sapphire Reserve card, you can cash in your UR points for one cent per point. If you have 100,000 points, that's $1,000 in cash.
But if you redeem those UR points for flights in the UR portal, each point is worth 1.5 cents, boosting the value of those 100,000 points to $1,500.
You can often squeeze even more value out of each point by transferring them to certain airline partners.
Stop overpaying for home insurance
Home insurance is an essential expense – one that can often be pricey. You can lower your monthly recurring expenses by finding a more economical alternative for home insurance.
SmartFinancial can help you do just that. SmartFinancial's online marketplace of vetted home insurance providers allows you to quickly shop around for rates from the country's top insurance companies, and ensure you're paying the lowest price possible for your home insurance.
Explore better rates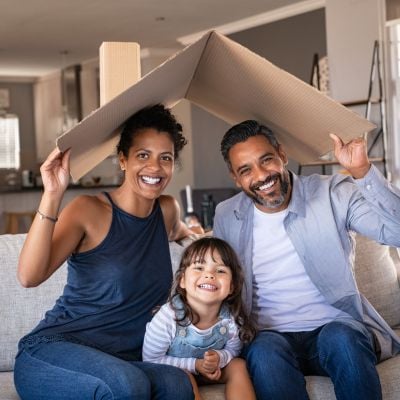 How do I earn credit card miles? By now, you're an expert in the theory behind how airline miles work. But what's the best way to actually earn them?
Here are four ways to supercharge your rewards miles balance.
1. Get the right travel rewards credit card
The best cards require an excellent credit score. So before you apply for a new card, check your credit score for free to see whether you meet its requirements.
If not, start with an easier card to build your credit score, then gradually work your way up the chain.
Each rewards card offers unique perks, so choose the one that matches your spending habits.
For example, if you drive an hour to work every day, look for a card that offers bonus points for every dollar spent on gas.
You also want to choose a card with rewards you'll actually use. If you have a preferred airline, consider their co-branded airline card. If you have no airline preference and want more redemption flexibility, start with a general travel card.
Lastly, don't forget that many travel credit cards come with an annual fee. Some cards waive the first year's fee, other cards do not. You have to calculate whether the card's benefits justify the fee.
If the card offers a sign-up bonus, it's almost always worth it — at least for the first year. After that, you typically have the option to downgrade to a no-annual-fee card if it makes sense.
2. Look for sign-up bonuses Many cards offer huge bonuses to new cardmembers who spend a certain amount of money within the first few months of opening a card.
For example, if you open a Chase Sapphire Preferred card and spend $4,000 in the first three months, Chase will dump a whopping 60,000 bonus points into your account.
This is the fastest way to rack up credit card miles.
If you go this route, keep in mind that each credit card application generates a hard inquiry on your credit report, temporarily lowering your score.
Sign-up bonus offers are constantly changing, so before applying for a new card, research the current best offers.
3. Refer friends and family
Some cards give you a special referral link you can use to share with friends and family. If someone clicks on your link and then opens a new card, you receive bonus points in your account.
For example, you can earn 15,000 UR points for every new person you get to open a Chase Sapphire Preferred card (up to 75,000 per year).
Since general travel cards are more flexible than co-branded cards, they are usually the easiest to make referrals.
4. Consider multiple travel cards Once you get the hang of one card, you can use multiple cards for even better rewards. Multi-card strategies include:
Combining an "everyday" card with a card that has a high multiplier in a certain spending category. Let's say Card A offers 3x miles on gas purchases and 1x on everything else. Card B offers 1.5x on all purchases. Use Card A for gas only; use Card B for everything else.
Combining cards that offer bonuses in different spending categories. Use a separate card for each spending category (gas, travel, groceries, etc.) based on which categories it rewards.
Combining an airline card with a general travel card. Use the co-branded airline card for special perks when flying. Use the general card to earn points with everyday purchases, which you can then transfer to that particular airline's frequent flyer program.
Combining a good spending card with a good redemptions card. For example, the Chase Freedom Flex℠ earns 5x points on up to $1,500 in combined purchases in bonus categories each quarter you activate. The Chase Sapphire Reserve boosts the value of each of those points by 1.5 when redeemed for travel. Together they make a powerful combination.
All of these are worthwhile strategies; just make sure not to open so many cards that you spread your points too thin. It does you no good to have tiny amounts of points spread across many travel rewards programs.
How do you redeem credit card miles? Each program has its own unique process for redeeming credit card miles, but it's usually on an airline's website, through a card's rewards portal or as a retroactive statement credit.
Regardless of the redemption method, you can maximize your miles by following these strategies:
Book in advance
There are typically a limited number of reward seats per flight. If you wait until the last second, you limit your options. Booking in advance gives you time to search for the cheapest dates and most convenient itineraries.
You also won't have to worry about last-minute ticketing fees.
Have an open mind
The more flexible you are with your dates and destination, the higher your odds of finding free flights. If you have your heart set on one specific destination, plan in advance so you can stay flexible with your dates. If you have a tight schedule and need to fly on a certain day, be open to choosing your second- or third-choice destination.
Pair with travel partners
If you can't find the flight you need on a certain airline, you can usually use your frequent flyer miles on partner airlines as well. For example, if you have United MileagePlus points but can't find the flight you're looking for directly with United Airlines, you can search on one of the other 35 airlines in the Star Alliance.
Look at transferring points
If you have transferable points with a generic travel card, you can often squeeze more value out of them by transferring them to a partner airlines program. This requires extra research but can make a substantial difference.
Buy extra points
If you don't have enough points saved to purchase your desired flight, many frequent flyer programs allow you to purchase extra points to make up the difference. General travel cards also allow you to pay for any deficit using your credit card.
How many credit card miles do I need for a reward? The number of miles you need for a reward varies by program. The value of points in each program is constantly changing, but they usually fall in the range of one to two cents per point (if spent efficiently).
Some programs have a flat rate per point. If the flat rate is one cent per point, you would need 50,000 points for a $500 flight.
Airline programs tend to set their rates based on distance, region, date ranges and flight class. For example, the American Airlines Award Chart shows that a main cabin flight from the U.S. to Central America during off-peak dates costs 12,500 miles, while first-class tickets to Central American can cost up to 100,000 miles.
Lastly, if you have a general travel card that reimburses travel expenses after the fact, there is often a minimum amount needed to redeem. For example, the Bank of America Travel Rewards card has a 2,500-point redemption requirement. Once your balance passes the 2,500-point threshold, you can apply it as a full or partial credit toward any eligible travel expense on your statement.
Next steps The world of credit card miles can be as simple or complex as you make it. If your heading is spinning, just take it one step at a time.
Start with one card, learn the ropes and build up from there.
Sponsored
Follow These Steps if you Want to Retire Early
Secure your financial future with a tailored plan to maximize investments, navigate taxes, and retire comfortably.
Zoe Financial is an online platform that can match you with a network of vetted fiduciary advisors who are evaluated based on their credentials, education, experience, and pricing. The best part? - there is no fee to find an advisor.