Why banks are closing more branches
One reason there are fewer branches is simply because there are fewer banks. The number of federally insured commercial banks in the U.S. has declined steadily since peaking in 1984. This decline can be partially attributed to bank mergers spurred by changes to regulations in the 1980s and 1990s, and then to bank failures that occurred after the 2007-2009 financial crisis.
Few banks failed in the years immediately following the financial crisis, but mergers have continued. Prior to the pandemic, for example, banks merged to "gain scale in the face of intensifying operational pressures such as tepid loan growth, low interest rates and the increasing digitization of banking," according to S&P Global Market Intelligence.
Initially, as the number of banks declined, the number of branches continued to rise, partially driven by strong housing growth that began in the early '90s and continued into the housing bubble of the early 2000s. In these years, bank branches were built for new subdivisions—but, in 2006, the housing boom ended and, shortly afterward, so did the associated growth in bank branches.
During this time, technology emerged that would change banking forever, from digital banking in the late '90s to mobile banking after the arrival of the smartphone in 2007. Over the next 15 years, most banks began to offer options for digital banking, and consumer tastes shifted to accept and even prefer these banking methods.
By 2021, six out of 10 (61 percent) U.S. bank consumers were interacting weekly with digital banking channels and 41 percent of the retail bank customer base was digital-only. This adoption was greatly accelerated by the pandemic, as restrictions forced people out of branches and onto digital platforms. Even those who were previously hesitant made the move. According to one survey, "more than 90 percent of people over the age of 60 used online banking for the first time during the pandemic."
This move from branches to digital platforms hastened the closure of bank branches as demand fell—and as banks could deliver services at a lower cost with new technology. In 2019, for example, there were 1,419 net bank branch closures. This increased to 2,126 in 2020 and to 2,927 in 2021 before the pace slowed in 2022.
Streamline your debt repayment
Having a single loan to pay off makes it easier to manage your payments, and you can often get a better interest rate than what you might be paying on credit cards and car loans.
Fiona is an online marketplace offering personalized loan options based on your unique financial situation.
When you consolidate your debt with a personal loan through Fiona, you can roll your payments into one monthly installment. Find a lower interest rate and pay down your debt faster with Fiona today.
Find your rate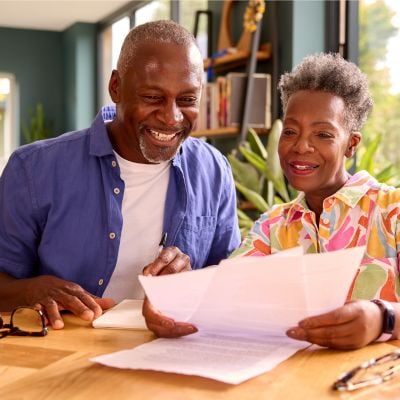 Banks closing the most branches
From 2018 to 2022, the banks that closed the most branches include Wells Fargo, which closed 1,286 branches; U.S. Bancorp, which closed 963 branches; and Trust Financial Corp., which closed 795 branches (as shown in Table 1). In the first seven months of 2023, PNC Financial Services Group closed 201 branches, U.S. Bancorp closed 185 and Wells Fargo closed 160 (as shown in Table 2).
Table 1. Net bank branch closures by bank 2018-2022
| Bank | 2018 | 2019 | 2020 | 2021 | 20222 | Total |
| --- | --- | --- | --- | --- | --- | --- |
| Wells Fargo & Co. (WFC) | 293 | 199 | 331 | 267 | 196 | 1286 |
| U.S. Bancorp (USB) | 76 | 243 | 349 | 257 | 38 | 963 |
| Trust Financial Corp. (TFC) | 0 | 161 | 0 | 234 | 400 | 795 |
| Bank of America Corp. (BAC) | 193 | 105 | 0 | 166 | 275 | 739 |
| PNC Financial Services Group Inc. (PNC) | 92 | 80 | 163 | 109 | 113 | 557 |
| Huntington Bancshares Inc. (HBAN) | 0 | 64 | 70 | 221 | 62 | 416 |
| JPMorgan Chase & Co. (JPM) | 115 | 74 | 91 | 129 | 0 | 409 |
| Capital One Financial corp. (COF) | 96 | 69 | 92 | 0 | 0 | 257 |
| BB&T Corp (BBT) | 172 | 0 | 0 | 0 | 0 | 172 |
| Citizens Financial Group Inc. (CFG) | 0 | 0 | 0 | 93 | 43 | 136 |
Table 2. Net branch closures by bank, to July 31, 2023
| Bank | Closures |
| --- | --- |
| PNC Financial Services Group Inc. (PNC) | 201 |
| U.S. Bancorp (USB) | 185 |
| Wells Fargo & Co. (WFC) | 160 |
| JPMorgan Chase | 54 |
| Bank of America Corp. (BAC) | 49 |
| Santander | 44 |
| Citizens Financial Group Inc. (CFG) | 38 |
| Huntington Bancshares Inc. (HBAN) | 32 |
| M&T Bank Corp. (MTB) | 21 |
| Fifth Third Bancorp (FITB) | 19 |
How bank closures affect you
Your bank will notify you if they're planning to close your local branch. By law, a bank must have a policy in place on branch closings and must inform the regulator and its customers of the branch closure at least 90 days before the date of the closing. It's also required to place a conspicuous notice at the branch 30 days prior to closing.
Even if you do most of your banking digitally, you may occasionally go to the branch for certain services and transactions—so if your branch closes, you'll likely have to travel further for in-branch services. It also means you'll have to spend some time on administration, even if you stay with the same bank.
For instance, you may need to change your account information for direct deposits and bill payments. And, if you have a safe deposit box, you may be required to close your box at your local branch and open a new one at a new location.
Stop overpaying for home insurance
Home insurance is an essential expense – one that can often be pricey. You can lower your monthly recurring expenses by finding a more economical alternative for home insurance.
SmartFinancial can help you do just that. SmartFinancial's online marketplace of vetted home insurance providers allows you to quickly shop around for rates from the country's top insurance companies, and ensure you're paying the lowest price possible for your home insurance.
Explore better rates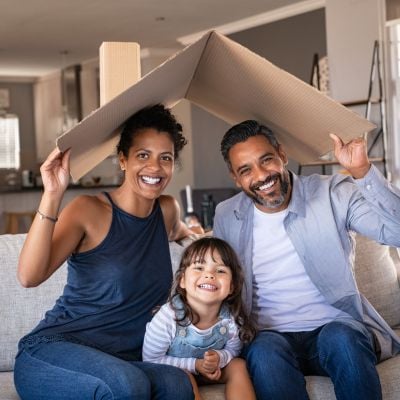 What to do if your bank branch closes
When you learn that your bank branch is closing, determine what resources are available to assist you at your current branch and who can answer your questions. Then, find out whether a new bank will be moving into the location, if the ATM will also be closing, and where the nearest alternative branch is.
If you do stay at the same bank, find out exactly what you need to do to move your account to another location—and when you need to do this. This may be a good option if you don't visit the branch often and there's an ATM near you. By staying, you'll save the time and effort it takes to switch and you'll be able to stay with an institution that's familiar with your banking history.
If you decide to switch banks, you'll want to get started early. Your new bank account should be open for at least a month before you close your existing account, because some payees and depositors may need more than one cycle to make the switch.
The first step will be to choose a new bank. Do some research into the best banks and talk to your friends and family about their experiences and recommendations. Look at a bank's website and digital banking platform, and even visit a branch. Compare the interest rates they pay, their fees and their credit card offerings. With some searching you might even be able to find free checking. Don't forget to consider credit unions and online-only banks.
Once you've chosen a bank, you'll need to open an account at the new institution and then link your old and new bank accounts to transfer your money and payee information. This can all be done on the new bank's website. Wait a month to ensure everything is running smoothly before transferring large balances and investment accounts. Once this is done, you can close the old account.
It can be stressful when your bank branch closes. But the forces driving these closures persist and if it hasn't happened to you yet, it may. Taking the time to carefully consider your options can help to make this transition easier.
Sponsored
Follow These Steps if you Want to Retire Early
Secure your financial future with a tailored plan to maximize investments, navigate taxes, and retire comfortably.
Zoe Financial is an online platform that can match you with a network of vetted fiduciary advisors who are evaluated based on their credentials, education, experience, and pricing. The best part? - there is no fee to find an advisor.