Postdating a check doesn't stop the recipient from cashing it or the bank from trying to take the money from your account, even if you don't have it. This can result in a pile of confusion — and fees.
Here's why a postdated check won't necessarily delay a payment and probably makes a lousy Christmas gift — and some tips on how to successfully push payment dates later, if you need to.
What's a postdated check? Written checks are a promise to pay a certain amount of money drawn from your bank account. When you fill out a check, there's a line for the date — and you usually put in the current day's date.
But with a postdated check, you simply write in some date in the future. It's not illegal — unless you have no intention of ever making good on the check.
While you can postdate a check to whatever date you like, banks and credit unions are not obliged to hold up a transaction.
Thanks to something called the Uniform Commercial Code, which has been implemented in many states, financial institutions may clear any check right away — even checks written for a future date.
When a check is signed, it becomes legal tender and can be processed immediately, explains the U.S. Consumer Financial Protection Bureau.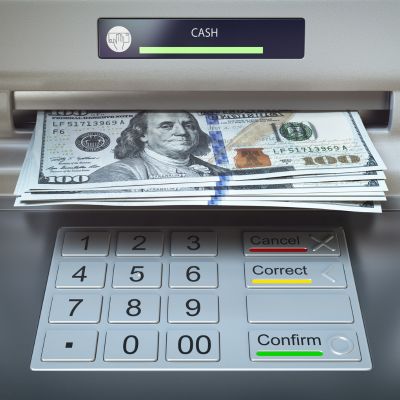 Don't let your money idle in low-interest accounts! Savvy savers are earning up to 10x more interest by keeping their hard-earned cash in a high-yield savings account. Find some of the best options here.
Get Started
How to ensure your postdated check is delayed The only way to make sure your postdated check won't get processed too soon is to notify both the bank and the recipient in writing.
If anything goes wrong, the letters will provide a paper trail that might protect you from consequences, like overdraft or late fees.
Before you start writing, make sure the person you're paying will accept a postdated check.
If, for example, you're pretty sure your nephew will be OK with a postdated check in his Christmas stocking, then you can fill out the check with a date beyond Dec. 25. The same goes if your landlord says a postdated check will be all right for next month's rent.
Then, send or give the recipient the letter, specifying the date when the check should be cashed. Sign and date the note and make a copy for yourself.
Next, write your bank and ask for a "stop payment order" or a "postdated order" on your check. In some states, reasonably timed written notice is the only way to ensure a postdated check is processed according to your time table.
So you'll fee confident the bank will delay the correct check, your letter should clearly state:
Your account number.
The check number.
The routing number.
The name of the person or business receiving the check.
The precise amount of the check, to the penny.
As long as the check hasn't been processed yet, most banks will be able to postpone processing — although you may be charged a fee of about $20 to $35, or more. Ask your bank about its policy before you decide to go this route.
What if you don't have enough funds for a check? If your landlord or other recipient deposits the check and the funds aren't available in your account, some banks will cover the check and pay out the money. Other banks will let the check bounce.
If the transaction goes through but you don't have sufficient funds in your account, then your bank will charge you an overdraft fee.
If the check doesn't go through, your bank will charge you a bounced-check fee (also known as an NFS or nonsufficient funds fee), and your recipient also may charge you a bounced-check fee — and maybe a late-payment fee, too.
It's not a crime to overdraw your bank account or accidentally bounce a check. But writing a bad check on purpose is considered fraud, which could bring a criminal charge.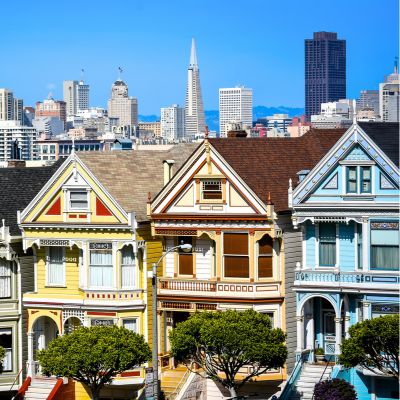 Believe it or not, you don't need millions, or even hundreds of thousands to invest in real estate. Arrived is an online platform where you can invest in shares of rental homes and vacation rentals without the headaches of being a landlord.
Learn More
Alternatives to postdating a check Most people postdate checks in order to defer a payment — whether it's for convenience or because they don't yet have the money.
Here are some better alternatives to using postdated checks:
Schedule payments using your bank's online payment system. You can set up a single payment or recurring payments and choose the exact date(s) you'd like the money to go out. This is an easy way to control and monitor your bill payments.
Allow a recipient to take electronic payments from you. With this arrangement, you sign up so a service provider will automatically dip into your bank account or charge your credit card when your bill is due. Use this option only with businesses you trust, to avoid risking early or additional payments being charged to your account.
Ask the recipient to wait until you have the funds. If you request to pay a bill at a later date, many service providers will be willing to work with you — as long as it doesn't become a habit. (And maybe your nephew can wait until January for his Christmas present.)
Arrange a payment schedule. Larger purchases and medical procedures can cost a lot of money upfront. Retailers, hospitals and others are often willing to set up a payment plan to make it easier for you to cover a bill.
The installments may be paid through online banking, over the phone, or even through the mail. Just make sure to keep track of your payment plan so you won't fall behind and end up getting charged late fees or interest.
Open a bank account that doesn't charge overdraft fees or has a clear method for you to avoid overdraft charges, to help you pay your bills when it's convenient for you.
Sponsored
A High-Yield Savings Account Is The Easiest Way To Make Passive Income In 2023
High-yield savings accounts are a great way to generate high interest and inflation-proof your savings over time. This option ensures your cash is at the ready when you need it, without forfeiting growth to do so.
You could earn 10x more interest by keeping your hard-earned cash in a high-yield savings account. Find some of the best options here.