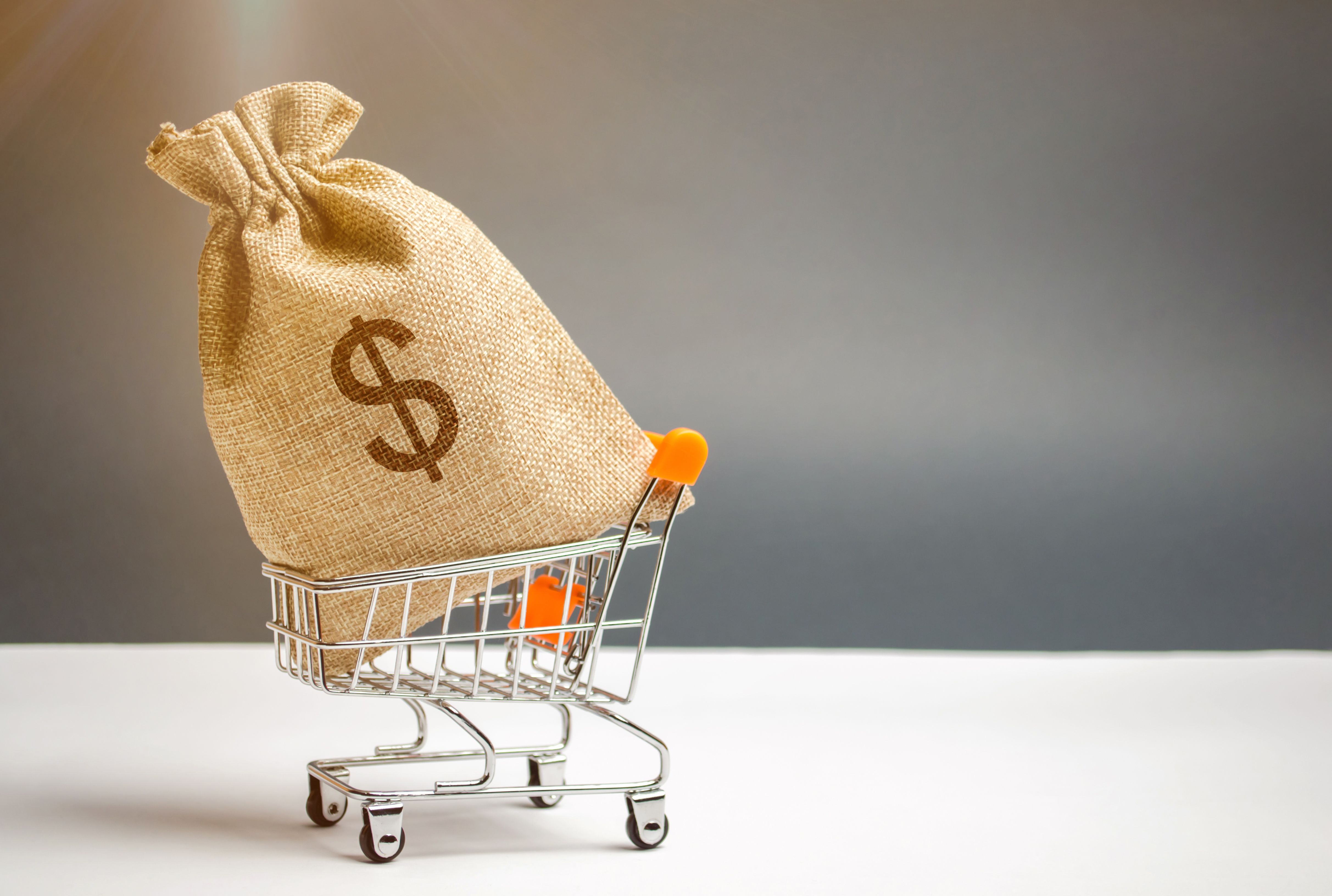 Best jumbo CD rates for 2023
Andrii Yalanskyi / Shutterstock
🗓️
Updated: July 14, 2023
We adhere to strict standards of editorial integrity to help you make decisions with confidence. Please be aware that some (or all) products and services linked in this article are from our sponsors.
We adhere to strict standards of editorial integrity to help you make decisions with confidence. Please be aware that some (or all) products and services linked in this article are from our sponsors.
If you're looking to save money over the medium term, certificates of deposit, or CDs, might be a great solution for you. Most of the major online banks offer these savings vehicles, which typically earn higher rates of interest than standard savings accounts.
The catch? CDs hold your money for a set term, usually six months to three or five years. During this period, you can't withdraw your money without having to pay a penalty. (However, penalty-free CDs are occasionally available.) Most CDs offer fixed interest rates, so the amount you're locked in to receive won't change no matter what happens.
When shopping for CDs, you might have heard of something called a jumbo CD. Jumbo CDs are certificates of deposit that typically require a minimum deposit of $100,000. Sometimes – but not always – jumbo CDs offer higher interest rates than ordinary CDs in return for such a large deposit.
Currently, there's little difference between what regular and what jumbo CDs offer. With some very competitive rates being offered by online banks, we recommend checking out regular CDs as well.
Top jumbo CD rates
Let's check out some of the best rates on Jumbo CDs available today.
CIT Bank No-Penalty CD

Visit CIT Bank ►
Quick Facts
APY: 0.40% to 4.90%
Terms: 11 months to 5 years
Minimum Balance Requirement: $100,000
CIT Bank is a popular online-only bank that's best known for its high-yield savings account. However, it also offers jumbo CDs starting at 0.40% for a two-year term up to 0.50% for a five-year term. There's a $100,000 minimum deposit requirement for all its Jumbo CDs. Visit CIT Bank's website for the latest rates and requirements.
But the real reason CIT Bank is on our list is because it also has one of the best no-penalty CDs out there. Its 11-month no-penalty CD currently pays 4.90% APY and doesn't have any opening or maintenance fees. And there's just a $1,000 minimum opening requirement unlike the $100,000 jumbo CDs.
Overall, CIT bank has an excellent range of deposit products that are perfect for parking large amounts of cash or smaller reserves like an emergency fund.
CIT Bank. Member FDIC.
Navy Federal Credit Union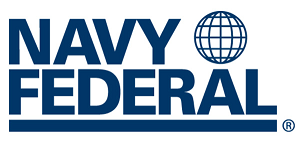 Visit Navy Federal ►
Quick Facts
APY: 2.35% to 3.15%
Terms: 3 to 7 years
Minimum Balance Requirement: $1,000
The Navy Federal Credit Union has some of the best jumbo CD rates available to its members. The minimum deposit requirement is $1,000 for a long-term certificate, and the minimum APY is 2.35% for a three-year term. Terms are also available for five and seven years, and you get an APY boost when you reach a $20,000 and $100,000 minimum deposit thresholds. The highest combination is a seven-year CD with a $100,000 minimum deposit for 3.15% APY.
Short-term CDs are available as well, but the rates are lower. Also note that to become a member, you or a family member or household member must have ties to the armed forces, National Guard, or Department of Defense.
NASA Federal Credit Union

Visit NASA FCU ►
Quick Facts
APY: 1.40% to 3.85%
Terms: 6 to 60 months
Minimum Balance Requirement: $50
The NASA Federal Credit Union is open to anyone employed by NASA or 900 of its partner companies. You can also apply if a relative or household member is already a member. And if none of these options work, NASA gifts you a one-year membership to the National Space Society which also grants you member benefits.
In terms of jumbo CD rates, NASA FCU has some excellent share certificate rates. You can get up to 3.85% APY for a 49-month term with a $10,000 minimum balance. And there's even a 3.55 APY option for a nine-month term with a $10K balance requirement for a shorter-term option.
Credit One Bank

Visit Credit One ►
Quick Facts
APY: 3.00% to 3.35% APY
Terms: 13 to 60 months
Minimum Balance Requirement: $100,000
Another provider on excellent jumbo CD rates is Credit One Bank. At the time of writing, it offers up to 3.35% APY on a 60-month jumbo CD. There's a $100,000 minimum opening requirement like with most true jumbo CDs. But you can also find great rates for its short-term jumbo CDs like its 3.00% APY, 13-month option.
Credit One Bank also has a range of reward credit cards you can explore. But for a straightforward and competitive jumbo CD, it's also worth considering.
NexBank

Visit NexBank ►
Quick Facts
APY: 1.05% to 3.00%
Terms: 3 to 60 months
Minimum Balance Requirement: $10,000 to $100,000
One final option to consider for opening a jumbo CD is NexBank. Jumbo CDs have a $100,000 minimum opening requirement, and APY starts at 1.10% for a three-month term. But you can earn as much as 2.85% with NexBank's 12-month promotional online Jumbo CD.
There are other CD terms and rates for balances between $25,000 and $99,999 as well, or even lower amounts. And some of these options can pay as much as 3.00% APY.
Why choose a jumbo CD?
Jumbo CDs are great if you want a low-risk investment for a large sum of money. After all, your initial deposit is protected by the FDIC up to $250,000. And many banks offer these vehicles with shorter time frames than regular CDs – up to a week in some cases. So you could use them to make quicker cash.
You can also use jumbo CDs as collateral when applying for a loan with a bank. To count toward collateral, though, the CD must not be in a retirement account.
However, keep in mind that all interest earned through jumbo CDs is fully taxable. If you're looking to reduce your tax burden, they're not a good investment for you. In addition, jumbo CDs have historically not kept up with the inflation rate.
More: Are CDs worth it?
What is the difference between a jumbo CD and a regular CD?
As mentioned above, the biggest difference between Jumbo and regular CDs is the minimum amount required for the certificates. Jumbo CDs require a minimum of $100,000, while most regular CDs require only $500 or $1,000 (or, as in the cases of Capital One and Ally Bank, no minimum).
Historically, there have been times when jumbo CDs paid higher interest rates than regular CDs. However, right now, interest rates for most jumbo and regular CDs are about the same. And you can also explore some no-penalty CD options as well that also pay competitive rates.
It's also worth noting that many mobile banks have high-yield savings accounts or money market accounts that are paying more than Jumbo CDs right now. For example, both Aspiration and Varo let you earn up to 5% APY on cash deposits up to a certain amount, and Current lets you earn 4% APY. You can park some of your cash across these various fee-free banking options if you want to maximize the interest you're earning.
How are jumbo CDs taxed?
All interest earned with a jumbo CD is taxed as interest income, rather than capital gains income. You'll have to report it on Form 1099-INT, in Box 1. Your bank or credit union will send you the necessary form showing how much you earned at the end of year.
What are the early withdrawal penalties for jumbo CDs?
Bankrate took a look at the most common penalties for popular CD terms. What the firm found was that early withdrawal penalties can be quite steep:
| Term | Penalty |
| --- | --- |
| 3-month CD | 3 months' interest |
| 6-month CD | 3 months' interest |
| 1-year CD | 6 months' interest |
| 2-year CD | 6 months' interest |
As you can see, in most cases, the penalties for early withdrawal are considerable and will cost you a hefty chunk of your interest earnings. So it's probably not a good idea to invest in a CD if there's a likelihood you'll want to withdraw before the maturity date. If there's a likelihood that you'll need to make an early withdrawal in the case of, say, a medical emergency or if you need to buy a new car, a better bet might be to purchase several smaller CDs rather than one jumbo CD.
Are jumbo CDs safe?
CDs are among the safest investments on the market today. Sure, you're not going to see the types of returns you have a chance of seeing from the stock market. But then again, you're also not going to take a major hit as you could from stocks. The rates of return for most jumbo CDs are locked in, meaning you can calculate exactly what you'll get if you hold a CD to its maturity.
In addition, CDs bought from a federally insured bank are covered by FDIC insurance. This means that, in the unfortunate case of a bank or credit union going belly-up, your investment is protected up to $250,000 per CD. More than 7,000 institutions are covered by the FDIC, so it's likely that your jumbo CDs will have this protection.
The biggest risk associated with investing in CDs is the threat of inflation. The interest rate that you're locked into may not outpace inflation, making your earnings less valuable.