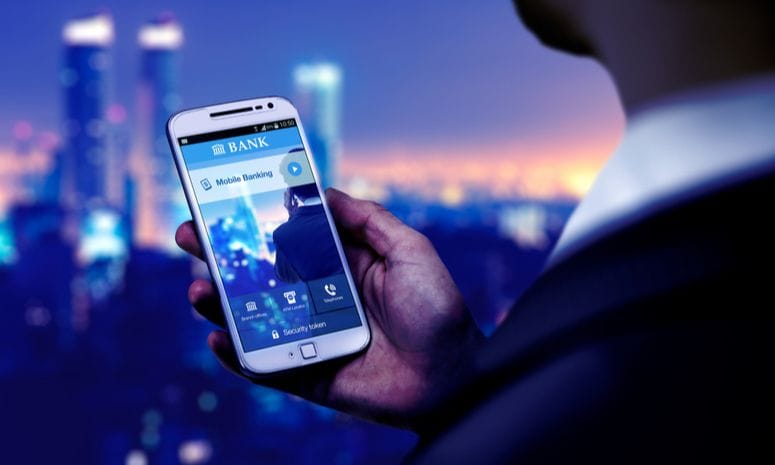 Azlo alternatives: Online banking replacements
Shutterstock / Shutterstock
We adhere to strict standards of editorial integrity to help you make decisions with confidence. Please be aware that some (or all) products and services linked in this article are from our sponsors.
We adhere to strict standards of editorial integrity to help you make decisions with confidence. Please be aware that some (or all) products and services linked in this article are from our sponsors.
Find out our top online banks for small businesses now that Azlo is shutting down.
The new year started with a bang in financial news. One shocking announcement came that Azlo Bank is shutting down, effective immediately. For current Azlo users, this means big changes. You're likely wondering where your banking is going and what your options are. Here are some online banks for small businesses that may perform great as Azlo alternatives.
Free transactions per month
Yes and refunded fees incurred
$10 unless you maintain a $500 balance
What happened to Azlo?
BBVAUSA, which ownsAzlo, said in early 2021 that it would close its digital banks Simple and Azlo. The announcement came just two months after BBVA sold its U.S. business to PNC Financial Services Group.
Simple and Azlo Bank alerted customers via email. Azlo's founder and CEO Cameron Peake said in a statement to clients:
"It is with great regret that I share this news today. Our parent bank, BBVA US, has made the strategic decision to close Azlo. Transparence is incredibly important to me and the Azlo team, which is why we are sharing the news early. There will be no immediate changes to your account or your service. As founders and entrepreneurs ourselves, we know that there can be unexpected bumps on the entrepreneurial journey. We're sorry we won't be alongside you - our inspiring community of entrepreneurs - as you grow and flourish. We want to reiterate that Azlo's service, and your account, is not going away today, and we will continue to support you during this period of transition."

CEO Cameron Peake
BBVA USA said it plans to transfer Azlo accounts to its PNC Bank brand.
What did Azlo offer?
Azlo was one of the early online banks challenging the traditional banking world. It offered small business checking accounts, non-profits, and freelancers. The free online and mobile bank account provided invoicing money transfers and tools to grow businesses.
Checking accounts with Azlo featured no minimum balance requirements, free ATM cash withdrawals, unlimited free transactions, free direct payments, and no overdraft fees. A premium paid service provided automation tools, instant transfer, enhanced invoicing tools, and budgeting and savings tools.
8 great Azlo alternatives
The abruptness of the announcement has left many Azlo customers looking for alternatives. Here, we examine former competitors that might be good replacements.
1. Lili Bank
Lili is a bank aimed at freelancers. It's very easy to set up and youcan apply in just three minutes online.There are no monthly fees or minimum balance requirements.
It has great features for freelancers and sole proprietors to manage their business income. You can easily keep track of expenses and create reports to help you when you report your taxes. It's also possible to set up automatic savings buckets for things like taxes.
With Lili you get a Visa debit card and have access to over 38,000 MoneyPass ATMs. And you can make mobile check deposits and transfer money.
Visit Lili Bank
Learn more about Lili Bank on their website | Our Lili Bank review
2. Novo
If you're looking for a fintech company with no hidden fees, then Novo could be a good choice.
Novo offers free business checking. Users can get free transfers, free incoming wires, free mailed checks, refunds for all ATM fees, small business tools integrations such as Quickbooks and perks. Novo does not require any minimum balance and provides a chip-protected debit card. You will need $50 to open an account.
However, you won't receive a regular checkbook, be able to send wire transfers or deposit cash. If you don't need those three features, though, then Novo might be an excellent option.
Visit Novo
Learn more about Novo on their website | Our Novo review
3. NorthOne
NorthOne is an online bank geared towards small businesses, freelancers, and startups. It takes just three minutes to open an account with a deposit of $50. You'll have unlimited banking without hidden fees or minimum balances for just $10 per month. NorthOne's accounts also integrate with Quickbooks, Gusto, ADP, and other platforms.
NorthOne doesn't charge for ATM withdrawals, ACH payments, or bill payments. It does charge $15 for domestic wire transfers. Freelancers and small businesses can create an unlimited number of sub-accounts, called envelopes to manage their finances. Although there are no branches, you can get live support from real humans, not bots, through live chat, phone, or email.
Visit NorthOne
Learn more about NorthOne on their website | Our NorthOne review
4. LendingClub Bank
Online banking for small businesses through LendingClub comes with a variety of perks. While it has several accounts, LendingClub' tailored checking account is specifically geared towards small businesses.
With a LendingClub Tailored Checking account, you get unlimited 1% cashback when you use your LendingClub debit card and get 0.10% APY on balances of $5,000 as of Feb. 1, 2021. Account-holders get free ATM withdrawals, and rebates on outside ATM fees and unlimited transactions. You can also sync with Quicken, QuickBooks, and Mint. You'll need a minimum $100 deposit to open an account but there are no monthly maintenance fees.
Visit LendingClub Bank
Learn more about LendingClub Bank on their website | Our LendingClub Bank review
5. Bluevine
If you're a small business and want a bank that offers a competitive interest rate and flexible payments, then check out Bluevine.Bluevine Business Checkingaccount offers unlimited transactions, no monthly fees, fee-less ATM transactions at 38,000 MoneyPass locations in the U.S., and no overdraft fees.Bluevinealso offers2.00%interest on checking balances up to $250,000 — over 20x the national average. You can also get two free checkbooks and deposit cash at one of 90,000 Green Dot locations.
Sign up with Bluevine
6. Mercury
Like Azlo, Mercury offers checking and savings accounts with no minimum deposits and no monthly fees. It does not have an invoicing feature but does integrate with Quickbooks and Routable. To be more appealing to Azlo users, Mercury is developing an Android option, international wires, and virtual cards.
If you're an Azlo customer, Mercury has a special $500 bonus if you deposit $250k. Cardholders will receive $50 for every $1,000 spent with 500 days, up to $500.
7. Axos Bank
Axosoffers both personal and business banking. Its basic small business checking account has no monthly maintenance fees, fee-free ATMs, and up to 200 free items per month (such as deposits, credits, or debits). It's also compatible with QuickBooks. However, there is a minimum opening deposit of $1,000 and you will be charged $0.30 per item after the free 200 limit.
If you want more features, Axos offers a business interest checking account that offers a 1.01% APY but it requires an average daily balance of $5,000 or more.
8. PNC
Since Azlo's customers are being moved to PNC, understanding PNC's small business banking will help you decide whether you'd prefer to move to a different bank. With the acquisition of BBVA, PNC becomes one of the top five banks in the U.S.
PNC's mobile banking service for small businesses includes four different checking options. The basic account provides up to 150 transactions for free each month, free online banking, no ATM fees at PNC Banks, free online bill pay, cash rewards, and a free business debit card.
Online banking features include cash flow insight with payables, receivables, and tools to manage your finances.
However, the account charges a $10 monthly maintenance fee unless you maintain a $500 balance or spend a minimum of $500 on eligible purchases. PNC's offerings are also very standard. Azlo's strength was how it truly worked to help small business owners succeed; PNC's other business banking accounts offer more features but have higher fees and maintenance requirements.
What's ahead for the online business checking accounts niche
Following the closures of Azlo and Simple by a large, traditional bank, there is some worry "neo-banks" may have some trouble ahead. A survey released by Accenture found that only 10% of people trust online banks, compared to 41% percent who trust traditional banks.
It's worth noting that while Azlo closed, customers were transferred over to another bank. Even if your bank does close, you're unlikely to lose your money — especially if your bank is FDIC insured. And it's important to note that if you have a business, you probably need a business checking account.
There are many Azlo alternatives
The concern of a big bank taking over an online back may leave Azlo users, as well as potential online banking clients, unsure about sticking with online banking. But online banks are still relatively new and the global pandemic cemented their place in our economy.
In fact, Allied Market Research found that the market for online banking reached $11.43 billion in 2019 and is expected to reach $31.81 billion by 2027. This is a sure sign that online banking will continue to thrive in spite of Azlo closing. Consider one of the alternatives on this list and keep your small business bank account going.