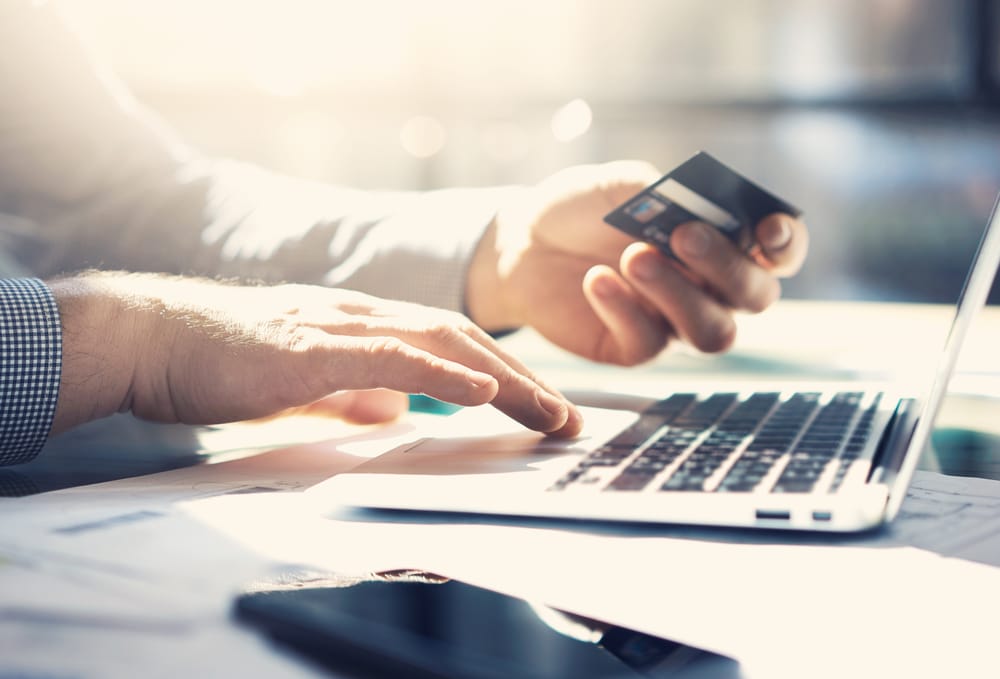 LendingClub Bank review 2023
SFIO CRACHO / Shutterstock
🗓️
Updated: August 03, 2023
We adhere to strict standards of editorial integrity to help you make decisions with confidence. Please be aware that some (or all) products and services linked in this article are from our sponsors.
We adhere to strict standards of editorial integrity to help you make decisions with confidence. Please be aware that some (or all) products and services linked in this article are from our sponsors.
LendingClub Bank is an online bank with excellent personal and business accounts. Its Rewards Checking and High-Yield Savings accounts make a great package to keep your money safe with no monthly fees. Interest rates are not the very best, but they are competitive with other online high-yield accounts. The best checking accounts from LendingClub Bank include unlimited ATM fee rebates worldwide.
What is LendingClub Bank?
LendingClub Bank is an online bank based in Boston, founded in 1987 under the name First Trade Union Bank. The fast-growing bank is noteworthy for its low-cost accounts with favorable terms and rates for customers.
LendingClub Bank works primarily as an online bank. It has a cashless branch in the same building as the corporate headquarters in Boston but otherwise doesn't offer any branch banking. It has a few of its own ATMs, but choosing a LendingClub -owned ATM isn't a big deal, as you'll see in the next section.
While you can make cash deposits at its Boston full-service ATMs or a limited number of ATMs in the MoneyPass and NYCE networks, the bank is best for people who get paid via direct deposit and don't have a regular need to deposit cash.
If you're up for handling most of your money management online or through the LendingClub Bank mobile app, LendingClub Bank could be a good choice for your money.
LendingClub Bank features
Accounts
Savings, Checking, Money Market, CDs
Access
Web Based, iPhone App, Android App
Customer Service
Phone: M–F 8:30 A.M.–1:00 A.M.; Sat–Sun 8 A.M.–8 P.M. Eastern Time
In addition to the consumer banking features mentioned above, LendingClub Bank offers accounts for small and large businesses. Its small-business accounts are great for small businesses that operate primarily online. Institutional banking services are also available for larger businesses that need more sophisticated cash management services.
How does LendingClub Bank work?
LendingClub Bank is popular with customers thanks to a combination of no recurring fees and interest rates well above what you get at the typical traditional bank.
You can open an account online in less than five minutes. There is a $100 minimum to open either of its checking or savings accounts, but there is no ongoing minimum balance requirement.
For most accounts, the only fees you'll pay are for uncommon and avoidable activities like overdrafts and wire payments. You can view a full fee schedule here. Accounts are FDIC insured up to $250,000 per depositor, so you know your money is always safe.
You can deposit checks and make transfers with the LendingClub Bank mobile app and withdraw cash from any ATM in the world without any fees or charges. Learn about which accounts include this feature in the next section.
LendingClub Bank's checking accounts
1.

Rewards Checking: The flagship checking account at LendingClub Bank gives you 1% back on debit card purchases (terms apply) and interest on some balances. Interest currently starts at 0.10%, with a balance of at least $2,500. If you have $100,000 in your account, you get 0.15% APY. There are no recurring fees or minimums after opening your account with a $100 minimum deposit.

2.

Superhero Checking: Superhero Checking is very similar to the Rewards Checking account, but most of the interest and benefits go to the March of Dimes, which works to improve the health of babies and mothers. You earn less from the account (currently 0.05% APY), but interest is matched as a donation to the March of Dimes. The 1% debit card cashback rewards are also automatically donated to this nonprofit.

3.

Essential Checking: Applicants with poor credit or banking histories may not qualify for the two top-tier accounts. If you've previously been denied a checking account or otherwise don't qualify for one of the above two accounts, you may be able to open the Essential Checking account. This basic account requires a $9 monthly fee and has low limits on debit cards. It is not an ideal account for most banking customers.
Unique features
Unlimited ATM fee refunds: Both Rewards Checking and Superhero Checking feature fee-free ATMs worldwide. You can use any LendingClub, MoneyPass, or SUM ATM with no fees at all. If you use an out-of-network ATM that charges a fee, you'll get an automatic reimbursement at the end of the month. There are no limits. And it works worldwide.
Early direct deposit: Get your direct deposit payroll up to two days early with the early direct deposit feature. As soon as your employer sends its payroll file to the bank, LendingClub credits your account. Many people will get their paychecks on Wednesday, instead of Friday, with an early direct deposit.
LendingClub savings accounts
LendingClub High-Yield Savings is a competitive savings account. Rates are not as good as some other online banks, but they are up to 25 times better than what you get from the biggest brick-and-mortar banks in the United States.
As of this writing, these are the current interest rate tiers:
BALANCE
RATE (APY AS OF APRIL 21, 2020)
The account has no recurring fees and no minimum balance requirement, aside from a $100 minimum to open a new account.
Certificates of Deposit (CDs)
LendingClub Bank offers CD accounts with competitive rates for online banks. These require a minimum of $500 to open. Some CDs are not available with the online application. Here's a look at just a few of the CD accounts you can currently open online:
TERM
MINIMUM BALANCE
RATE (APY AS OF APRIL 21, 2020)
Remember that CD accounts require you to lock your money away for the full term of the account to earn the published interest rate. If you break the CD and withdraw funds early, interest penalties apply.
LendingClub Bank vs competitors
| Bank | BlueVine | Novo |
| --- | --- | --- |
| Accounts Available | Checking only | Checking only |
| Online Deposits | Yes | Yes |
| ATM Network | Extensive ATM Network | None, but all ATM fees are reimbursed |
| Minimum Opening Balance | $0 | $50 |
| Interest-bearing Accounts | Earn 1% APY when your account balance is at least $1,000. | None |
| Monthly Service Fee | $0 | $0 |
| Sign up | Sign up | Sign up |
| Review | BlueVine review | Novo review |
LendingClub Bank pros & cons
Pros
No Recurring Fees on Some Accounts
Competitive Interest Rate
No ATM Fees Worldwide
Early Direct Deposit
Cons
Not the Highest Rates
Minimum Deposit Requirements
One Physical Branch
Summary
LendingClub Bank is among the best online banks in the United States. It offers great accounts with low fees and competitive interest rates. If you're looking for an easy-to-use online bank, LendingClub Bank could be the right choice for your needs.
LendingClub Bank online banking and mobile apps feature all of the important features you look for in a bank, including mobile check deposits and the ability to transfer funds. Early access to direct deposit sweetens the deal. And regular ATM users and international travelers love getting back all ATM fees charged by non-bank ATMs.
Overall, this bank receives a very positive review and could be an excellent choice for most people looking to handle their banking online.