According to a study by investment firm T. Rowe Price, 69% of parents said that they're uncomfortable talking to their kids about the family's financial situation. On top of that, parents who admitted having declared bankruptcy at some point were even less likely to talk to their kids about finances, due to the shame they felt about their past mistakes.
However, it's important to realize that kids who are raised in environments where money is rarely discussed and who are unaware of their parents' financial situations are far more likely to grow up spending money rather than saving it.
If you are a parent who's mum about money, then please know that it's truly OKAY to have made financial mistakes in the past — you are still very much qualified to teach your kids how to be good with money. If anything, your experiences make you more informed.
All you need is the courage to dust yourself off and keep trying, and the willingness to stick to a few new routines that will become beneficial for the entire family.
Start Young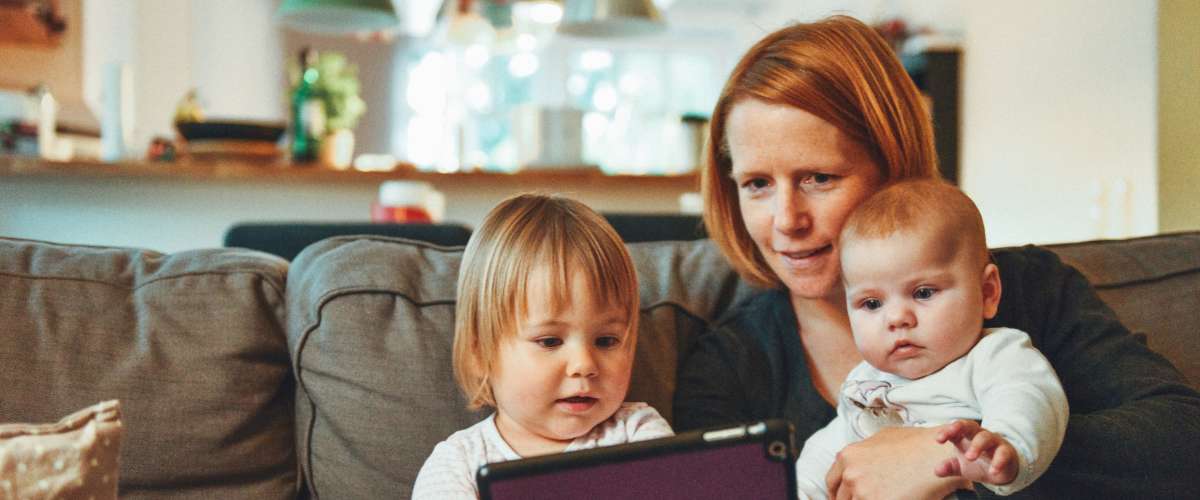 According to the Council for Economic Education, only 22 states in the US are required to teach students about finances as part of their math curriculum. In fact, studies have shown that people are far more likely to be financially savvy if they live in one of those locations. With less than half of the country receiving the proper education in school, it's no wonder that so many people are struggling once they enter the real world.
Meanwhile, The University of Cambridge confirms that children form their money-spending habits by the time they are 7 years old. This means that it's very important to teach your kids about money as soon as possible. Usually, children start recognizing money by the age of 3. Whenever your son or daughter becomes curious about dollars and cents is exactly the right time to start teaching them the basics.
You can begin by giving your child a toy cash register, getting them to help clip coupons with you, and just generally getting them involved whenever you are making a purchase at the store. Show them how sometimes, the same item can cost more simply because it's a name brand. Then, take them to a discount store like Dollar Tree, and get excited over the fact that you're saving so much money. All these small experiences add up to a bigger understanding about how money works and the value of searching for lower prices.
Right around three years old, your child will be learning numbers and how to count higher than 10. So, it makes sense to keep things simple. Count change with your child and explain small equations, like how four quarters makes one dollar. Even if he or she can only grasp "One, two, three, four!" at this point, they will be learning the basics on managing money. And practicing simple math daily will help them get a head start on getting good grades at school.
PBS has a "Child Development Tracker" for math skills, which goes over the basics of what kids should understand from 4 years old and up. If your child is struggling in math class, you can kill two birds with one stone by beginning to practice at home with examples involving money. If you're not sure where to get started, Pinterest is filled with fun and cute ideas on how to get started saving with your kids.
If your kids are already older than 7, and it never even dawned on you to get them involved with money until now, don't worry just yet! No matter how old they are, the most important thing is that you begin to teach them the skills they need. Even if it takes a little more practice, the effort is well worth the reward.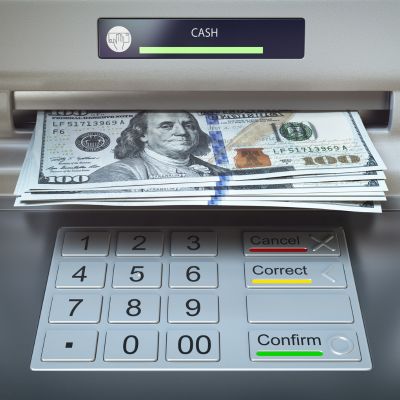 Don't let your money idle in low-interest accounts! Savvy savers are earning up to 10x more interest by keeping their hard-earned cash in a high-yield savings account. Find some of the best options here.
Get Started
The Allowance Parents like to debate about whether or not it's appropriate to give their children an allowance. But rather than debating on what type of allowance is morally "right" or "wrong", focus on why you decided to give them an allowance in the first place. What are the core skills you are trying to impart to your kids?
When I babysat as a teenager, I watched how children from different families handled their allowances. Many of these kids saved everything they earned over time and were able to buy expensive items for themselves, like a Nintendo 3DS or an iPod. One girl, however, decided she would rather use her money on smaller things like lip gloss and cheap jewelry. She never had the money for the bigger things she wanted, and she would get upset and feel left out while everyone else had high-tech toys. With so many tempting toys and collectables in the $10-and-under range marketed to kids, it's not surprising that they find it so hard to save money.
If you give your kids the option to do whatever they want with their allowance, there's no guarantee that they will figure out how to save and spend wisely on their own. Rather than getting caught up in the teaching techniques proposed by experts, it may be best to pay attention to your own child's personality and what works best for your situation... especially if you are giving him or her an allowance for the first time when they are already past the age of 7.
Ron Lieber, the author of The Opposite of Spoiled , gives his seven-year-old daughter $3 each week for her allowance. They have three jars labeled, "spend," "save," and "give." Their daughter does not have control over when and where to spend her allowance. Lieber gives the example that they gave their daughter $10 to spend on a souvenir at a concert and explained to her that it was from the "spend" jar. The "save" jar is used for bigger purchases, and the "give" jar is for giving to a charity of his daughter's choice. In an interview with NPR, he admitted that their system may have to change as she gets older. However, the core of his technique is that he's teaching his daughter that it's okay to spend money and have fun every once in a while, as long as you are still saving for the future and giving back to those in need.
A kid-friendly debit account through Greenlight can help you control how your kid spends and saves. You can set automated allowances, assign one-time or weekly chores with different payment options, establish parent-paid interest rates and even restrict where your kids can shop.
"An allowance can be very helpful, because it's a fixed amount that the kids have to manage themselves," says Greenlight founder and CEO Tim Sheehan.
"They start to figure out, 'Oh, if I go to Chik-Fil-A after school, that's gonna eat up a lot of my $10 that I had for the week — maybe I'll save that so that I can go get ice cream with everybody on Friday. They start to make those trade-off decisions, and that's also a really big personal finance concept for them to learn."
Make it Fun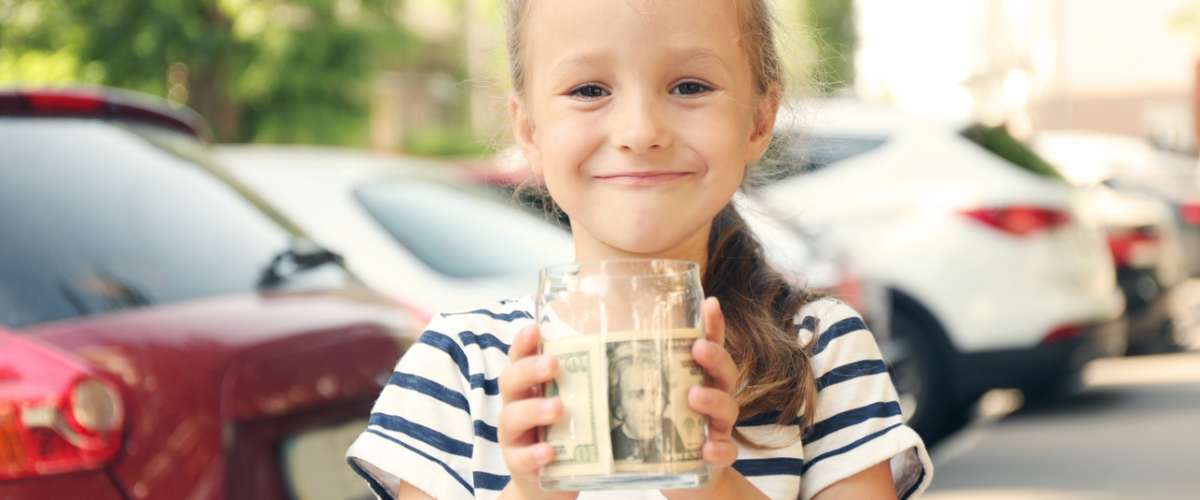 Parenting requires telling your kids to do things they don't want to do. The key to getting kids to do pretty much anything is to turn it into a game.
You don't have to be Supernanny to get your kids to do the things you want. Just remember to make things fun, and don't approach the topic of saving money as a chore, even if that's how you feel about it. Board games like Monopoly, Pay Day, and the Game of Life are great for teaching money and investing skills as well as how career choices make a difference in income. If your family is playing together, you can take the opportunity to casually mention that the real world is similar to the game — like paying rent on property in Monopoly.
There are even video games that help kids get good at math. Pokemon requires kids to add and subtract "hit points" every time they battle an opponent. The video game does this automatically, but the Pokemon card game forces kids to practice addition, subtraction, and multiplication. In the Pokemon Go phone app, they can to go out in the real world to gather and save items to help them continue having fun in the game. In the video game Minecraft, kids need to collect and save resources in order to get special items.
And now that they're done playing with blocks, your kids can start learning the building blocks of investing. Start with something simple, like Acorns Early. The service automatically squirrels away any spare change left over from purchases you make and invests it for your kids' future. Pull them aside a few times a year to show them how even small amounts of money can grow with time. Then, after you've finished passing on your investing wisdom, you can pass on the account, too, as soon as the child reaches the age of majority.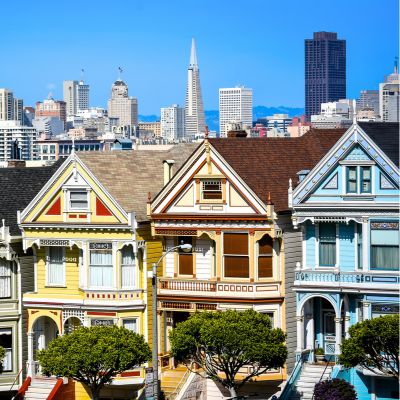 Believe it or not, you don't need millions, or even hundreds of thousands to invest in real estate. Arrived is an online platform where you can invest in shares of rental homes and vacation rentals without the headaches of being a landlord.
Learn More
The Value of a Dollar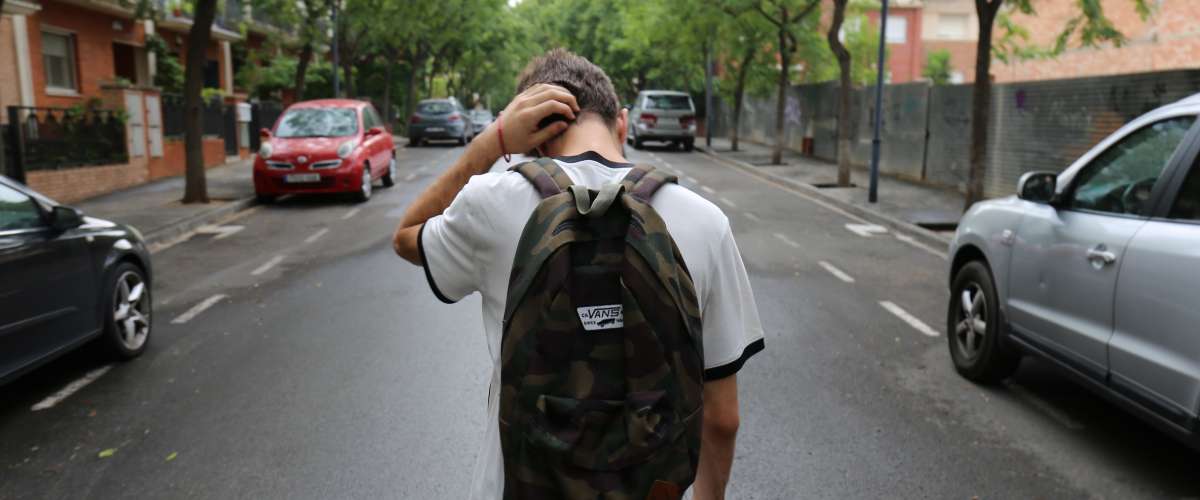 The mark of a Millennial is that many of us who attended college are now drowning in student loan debt.
One of the reasons why this happens is because the vast majority of college students were never taught by their parents or local school boards how difficult it is to pay off a loan. As a kid, it's truly impossible to fathom the stress of accruing interest and working to afford the monthly payments.
Many parents in middle-class families never force their children to get a part-time job as teenagers, especially if they can afford to give them an allowance. In fact, more than half of Americans 16 to 24 years old are unemployed. The logic is that parents want their kids to focus on studying and getting good grades instead. They believe that an education will be the answer to the unemployment problem and that they can find a job once they get a degree.
But no matter how much you teach your child about finance, they will never truly understand the value of a dollar unless they get a real job with a real boss and real responsibilities. A resume without any work or volunteer experience also puts kids at a disadvantage in the job market. Without any work experience, young adults' job search and financial futures are grim.
Kids have "dream jobs," but the majority of them never ask how much they will earn in their chosen career path and how many jobs are available in the field. They don't look ahead to see if they'll make enough money in their dream jobs to pay off the college it took to get there. Help your teenager do this research before they start applying to college, and explain how some of their paycheck will go towards taxes and Social Security.
If you're still on the fence about talking to your kids about money, consider this true story: When I was in college, I was introduced to a friend-of-a-friend, and we all got coffee together one day. Let's call this new friend "Bruce." A few minutes into our conversation, Bruce admitted, "Until this year, I thought everyone in the country made an average of $200,000 a year, just like my parents do. I thought that was normal for every kind of job."
I nearly spat out my coffee. Could anyone really be in their early 20's and not understand that adults living on minimum wage was a real thing? Bruce seemed bewildered, as if someone had just told him Santa Claus wasn't real. "I chose to be a music major. I had no idea that musicians make so little and how difficult the competition is. It's already my Junior Year, and I don't know what I'm going to do. I love music, but now I feel like choosing this career path was a complete mistake." As I mentioned above, even if your kid is out of elementary school — or even high school — it's never too late to talk to them about money.
After the 2008 economic crash, more and more people are having trouble finding employment or are becoming unemployed. It's a very real possibility that your teenager is willing to work but that your area simply does not have any jobs available. If you can afford to give an allowance, consider "hiring" your own kid. Pay them based on minimum wage in your area. Instead of handing them a $10 bill for the 10 minutes it takes to feed the dog and take out the garbage, set a timer in order to help them understand exactly how long it takes to earn a dollar.
Practice What You Preach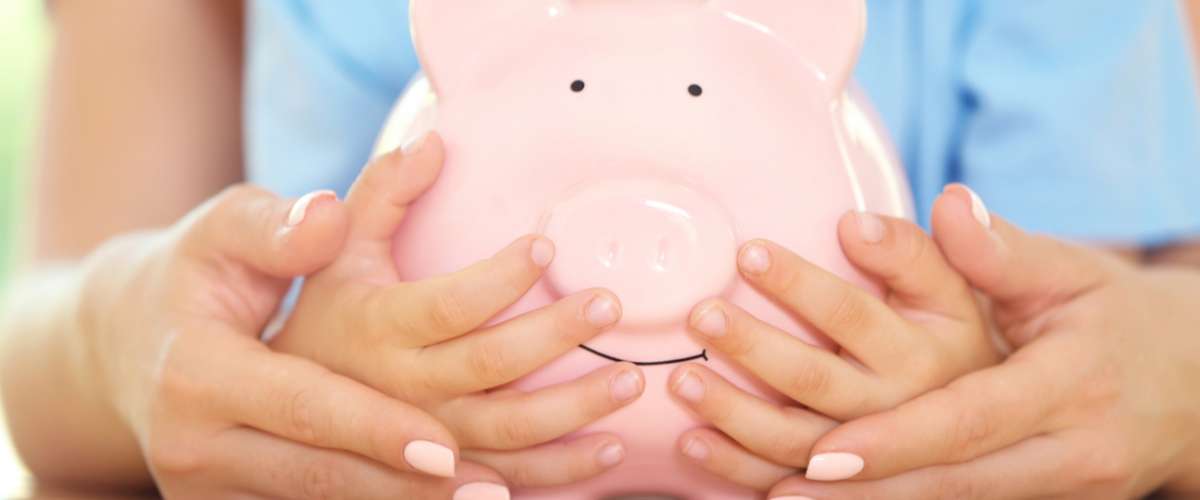 Just like exercise and eating healthy, kids are more likely to follow your example than listen to a lecture. If you want your kids to grow up to be financially savvy, it's a good idea to start making better money-making decisions on your end, too.
If you find it difficult to keep up with budgeting your weekly spending, it may be a good idea to get some help. This doesn't mean you have to hire a personal accountant. Personally, I don't know that I could track my spending without Intuit Quickbooks. There are different versions of Quickbooks depending on your financial situation. I use Intuit Quickbooks Self Employed to manage my multiple side-hustles and investments.
No matter what you do for a living, you can sync your Quickbooks app directly with multiple bank accounts and check off the purpose of your purchase. Once that's done, you can immediately figure out how much money you're spending on clothing, food, transportation, and entertainment. Quickbooks also makes it easier to file your taxes at the end of the year. The app allows you to try it out for one month for free, so you might try it and realize you can save even more money by keeping track of your spending on an Excel Spreadsheet or a good old piece of paper. Either way, it can't hurt to figure that out.
Modeling good finance behavior is all about positivity. When you hit a milestone, like paying off a credit card or a student loan, share that victory with your child. It's important for them to see what it feels like to get out of debt and to understand that borrowing money should never be taken lightly.
More: Do you feel motivated to get started teaching your kids the value of a dollar? Share this post on social media and get your friends excited, too.
Sponsored
A High-Yield Savings Account Is The Easiest Way To Make Passive Income In 2023
High-yield savings accounts are a great way to generate high interest and inflation-proof your savings over time. This option ensures your cash is at the ready when you need it, without forfeiting growth to do so.
You could earn 10x more interest by keeping your hard-earned cash in a high-yield savings account. Find some of the best options here.