Get a head start on financial literacy with these 7 fundamental terms.
1. The Dow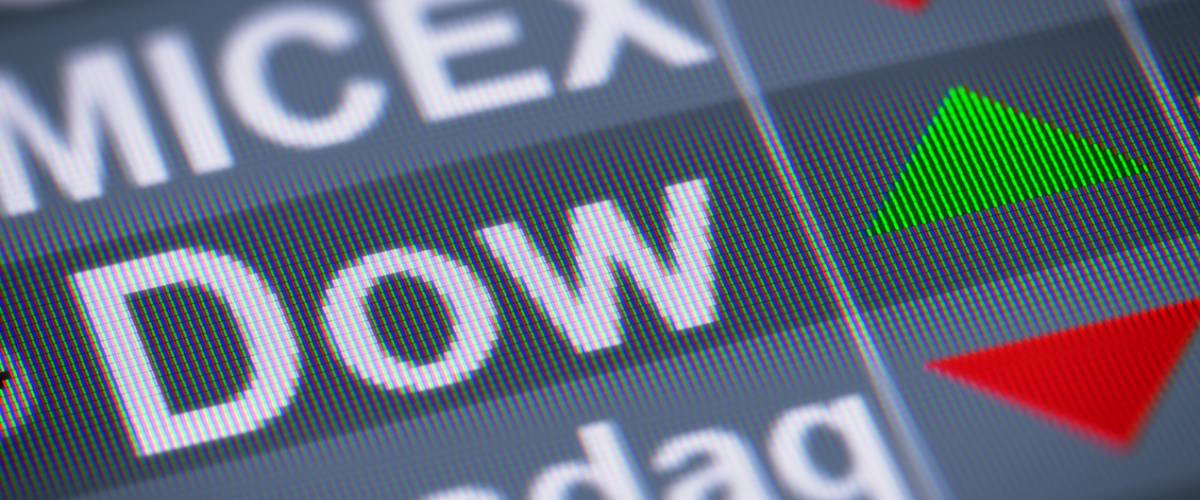 If you've ever flipped through the channels and landed on news about the stock market, you've probably heard a reporter casually mention "The Dow". They're talking about the Dow Jones industrial average, an average of 30 high-profile U.S. stocks. The current roster includes Disney, Apple, McDonald's and General Electric.
The Dow is a good indication of how healthy the entire stock market is, and helps investors make decisions on whether to buy, sell, or hold on to their stocks.
Streamline your debt repayment
Having a single loan to pay off makes it easier to manage your payments, and you can often get a better interest rate than what you might be paying on credit cards and car loans.
Fiona is an online marketplace offering personalized loan options based on your unique financial situation.
When you consolidate your debt with a personal loan through Fiona, you can roll your payments into one monthly installment. Find a lower interest rate and pay down your debt faster with Fiona today.
Find your rate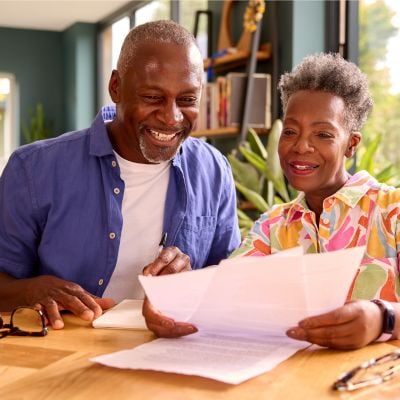 2. IRA
You may have heard of people talking about getting an "IRA". This acronym stands for individual retirement account, and it may be one of the most important financial products you ever have in your name.
Wealthy people are experts at navigating the tax system, and the IRA is a tax-advantaged retirement saving account that can help you do the same. The earlier you begin to save, the greater your money will grow in your IRA.
There are a few different types of IRAs: traditional IRAs, Roth IRAs, Simplified Employee Pensions and SIMPLE IRAs. They differ slightly in terms of income requirements and tax implications, so it's best to do some research to see which one best fits your situation, or consult with a professional.
3. HELOC
Most people have heard of a mortgage, but a HELOC might not be as familiar. HELOC stands for home equity line of credit, and it's a loan from a bank that uses your house as collateral.
The amount of money you are allowed to borrow with a HELOC is based on a loan-to-value ratio. The amount of money you have paid off on your existing mortgage, your credit score, and your income are all taken into consideration.
To find out how much you might be able to borrow, subtract what you owe on the house from its total estimated value. This is your "equity," and this is the basic amount you could borrow on your house. Keep in mind that you are only allowed to borrow up to 80% of the total value of your home.
Stop overpaying for home insurance
Home insurance is an essential expense – one that can often be pricey. You can lower your monthly recurring expenses by finding a more economical alternative for home insurance.
SmartFinancial can help you do just that. SmartFinancial's online marketplace of vetted home insurance providers allows you to quickly shop around for rates from the country's top insurance companies, and ensure you're paying the lowest price possible for your home insurance.
Explore better rates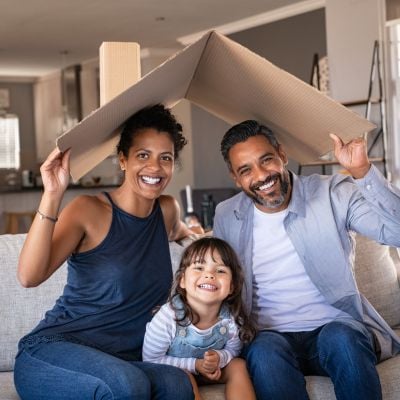 4. Net worth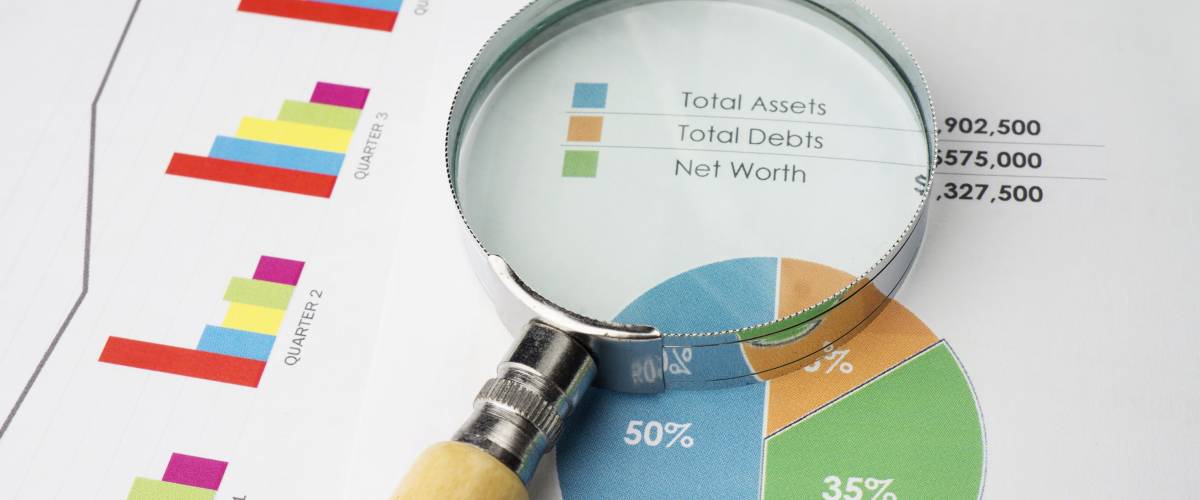 You've probably seen the words "net worth" around, when you last Googled how much money that superstar made from his last blockbuster or how much Warren Buffett is worth. But did you know that "net worth" doesn't just refer to how much money a person has in the bank?
In fact, a person's net worth is calculated by adding up all of their "tangible assets" and "intangible assets" and subtracting their debts. If you want to get an idea of your own net worth, visit this net worth calculator.
If you recently graduated from college and your student loans value is greater than the money in your savings account, you may be disappointed to learn that you have a negative net worth. Actually, according to Bloomberg, 1 in 7 U.S. households has a negative net worth.
It's important to be aware of your net worth, no matter how great or shabby it's looking today. With a clear idea of where you are, you can create an effective debt repayment plan and a saving plan to get where you want to be.
5. Diversification
Rich people are always talking about diversifying their investments. Maybe you've already figured out that "diversifying a portfolio" is a bit like following that old bit of advice, "don't put all your eggs in one basket," and you'd be partly right. When it comes to investing, diversification is just a tad more complicated.
The goal of diversification is to have so many investments that even if the value of one goes down, you're guaranteed that some of the others will go up.
The word applies to the stock market, but it can also apply to inventory in a business. For example, the inventory at Walmart is so diversified that the company is always doing well with its sales, no matter what time of the year it is.
In order to get the best return on your investments, it's important to rebalance your portfolio every now and then and adjust which stocks and how much stock you own. If you've never invested before, then the user-friendly Wealthsimple investment app can help you get started- and yes, they automatically rebalance your portfolio for you, too.
6. CD
"CD" stands for certificate of deposit. A CD is a promissory note that you get when you deposit a sum of money with the bank, which you leave in the bank for a certain length of time. CDs come with a maturity date guaranteeing that the value of your deposit will increase by a certain percentage over time.
The interest you earn from a CD will vary depending on the bank and the amount of money you deposit. The longer the bank holds the money, the higher interest rate you will get, but there are terms ranging in length from 6 months to several years.
Typically, CDs give you a higher interest rate on your deposit than even high-interest savings accounts, so if you have some money set aside that you won't need to touch for a while, this could be a good way to grow it with very little effort.
7. FICO score
Your "FICO" score is just another name for your credit score. It is a test of creditworthiness. It looks at your debt repayment history, your credit mix, the length of your credit history, how many credit cards and loans you have open, and how many new credit cards or loans you have opened recently.
There are three main credit bureaus (Equifax, TransUnion, and Experian) that all calculate your score a little bit differently.
You can boost and get access to your FICO score and report through a free credit monitoring service like Experian Boost™. Keeping track of your FICO score and ensuring that it's looking its best will help you qualify for higher loans, lower interest on your payments, and let you access a host of other essential finance products and services.
Sponsored
Follow These Steps if you Want to Retire Early
Secure your financial future with a tailored plan to maximize investments, navigate taxes, and retire comfortably.
Zoe Financial is an online platform that can match you with a network of vetted fiduciary advisors who are evaluated based on their credentials, education, experience, and pricing. The best part? - there is no fee to find an advisor.