We count down the 20 cities home shoppers are most eager to bolt from, according to Redfin's migration report. They're the places where people looking to leave most outnumbered people who were considering moving in during the final months of 2018.
20. Columbia, South Carolina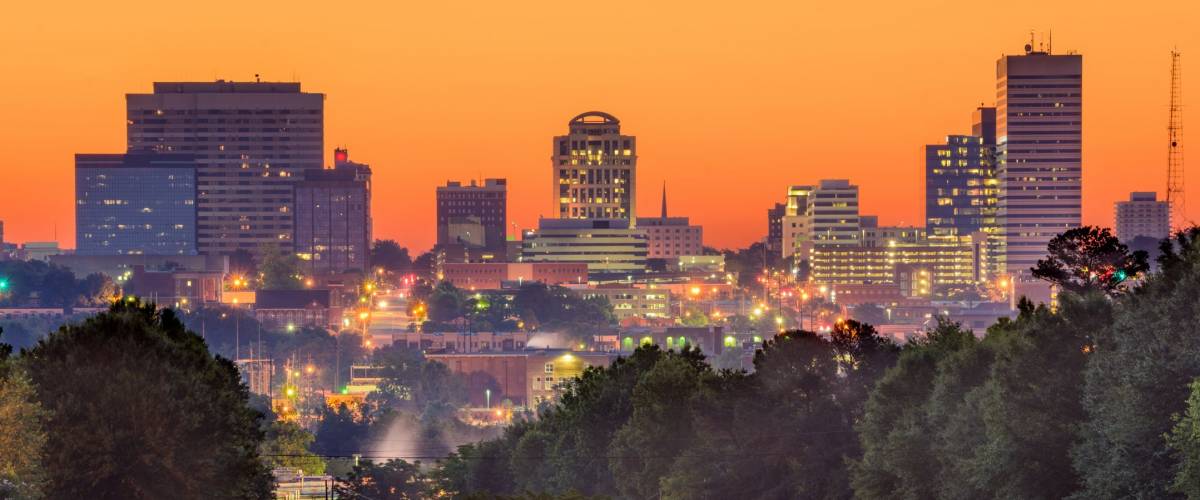 Since Columbia is at the bottom of the ranking, there's only slightly more interest in leaving the South Carolina capital than in relocating here.
The metro area offers loads of jobs in state government, education (the University of South Carolina is here) and health care. Columbia's drawbacks include the hot, sticky summers and a relatively high crime rate.
Redfin describes the local real estate market as "very competitive": Homes are selling for an average $139,000 and are typically snapped up in a little over one month.
19. Syracuse, New York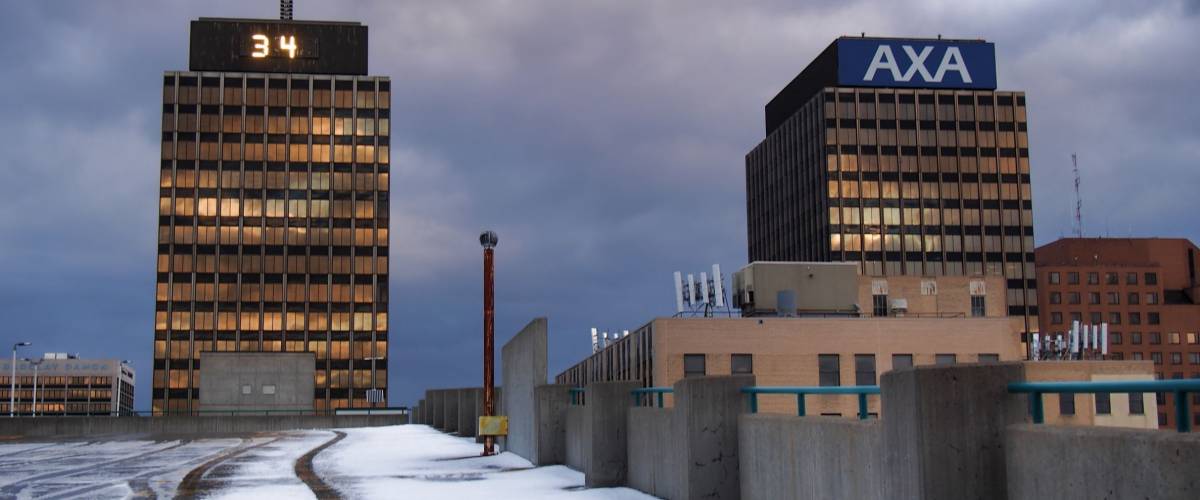 Buffalo may have more of a reputation for unrelenting winters, but this city 150 miles to the east takes the trophy as America's snowiest. Syracuse gets an average of more than 10 feet of snow every year.
That could be a major reason why people who live here are inclined to hunt for houses elsewhere — maybe places where you wouldn't need to keep a snow blower in the garage.
If you'd like to move to Syracuse, you won't need much money to buy a home: Sale prices have been averaging just $105,000. And the local unemployment rate recently fell to an 18-year low of 4.4%.
18. Knoxville, Tennessee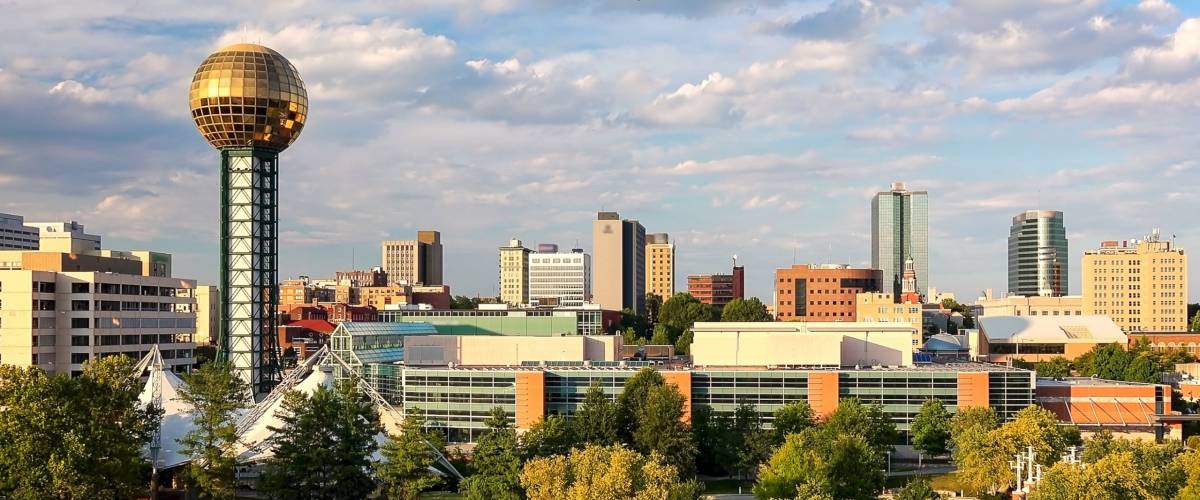 Knoxville is the third-largest city in Tennessee (after Nashville and Memphis) and a gateway to the Great Smoky Mountains. The starring feature on the local skyline is the Sunsphere, a tower left over from the 1982 World's Fair.
Unemployment recently dropped to just 2.8% in Knoxville, and Livability.com has declared it one of America's most "recession-proof" cities because of the strong growth in local economy.
But still, people are looking to leave — and are finding that getting out can be a bit of a challenge. Homes for sale tend to linger on the market for more than two months, Redfin says, and then sell for an average 2.4% less than the list price.
17. Dayton, Ohio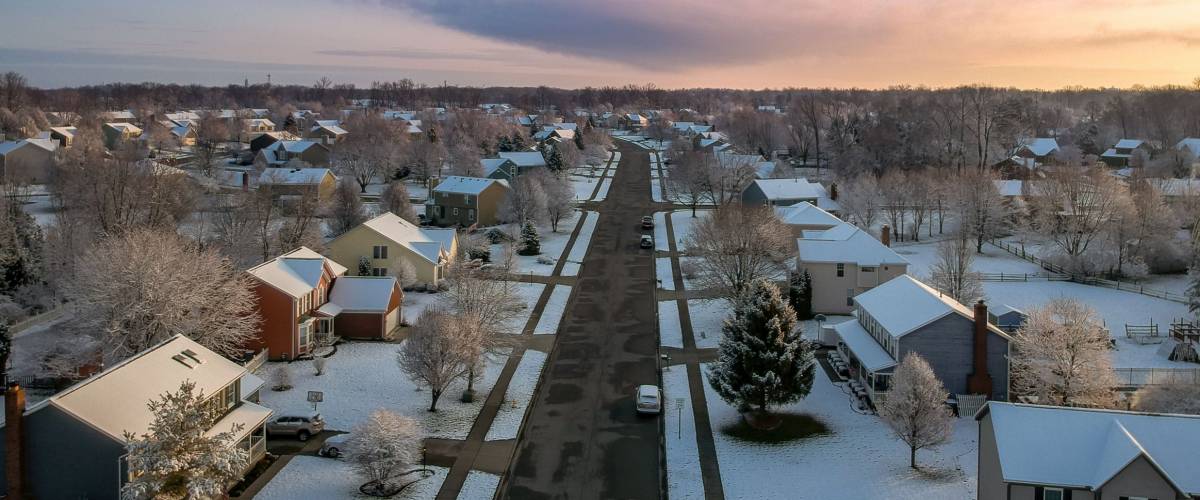 Dayton is the city the Wright brothers were from — and many people here apparently wish they could take off like the Wrights and just fly on out of town.
Homes are jaw-droppingly cheap in Dayton, which lies midway between Columbus, Ohio, and Indianapolis. But the low prices are not enough to keep residents from wanting to depart for another metro area when it's time to move.
Houses have been selling for an average of just $89,250, but they typically sit on the market for nearly two months and go for 3.9% below the asking prices.
Shopping for a home? Calculate your monthly mortgage payment.
16. Omaha, Nebraska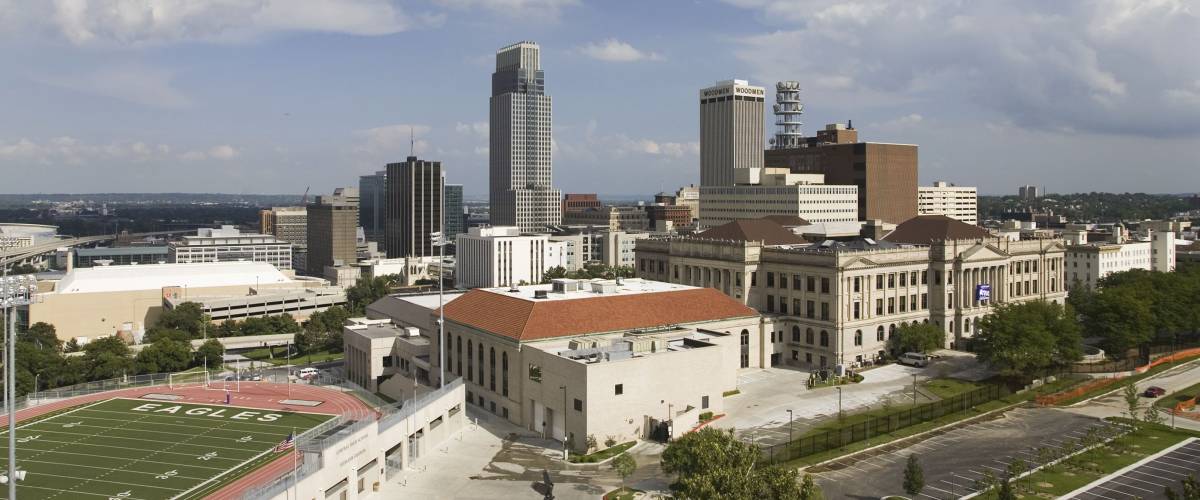 The legendary investor Warren Buffett famously loves Omaha — it's his hometown, and the billionaire has lived in the same modest home here for 60 years.
But other residents of Nebraska's largest city apparently don't feel quite so fondly about the place. They're looking to get out, despite the area's affordable housing market, with homes selling for an average of just $180,000.
Unemployment recently dropped to 2.5%, and the median household income is well above the U.S. average at more than $83,000. But maybe the weather extremes are a reason residents are looking for an exit: Omaha summers sizzle, and winters are frigid and snowy.
15. Eugene, Oregon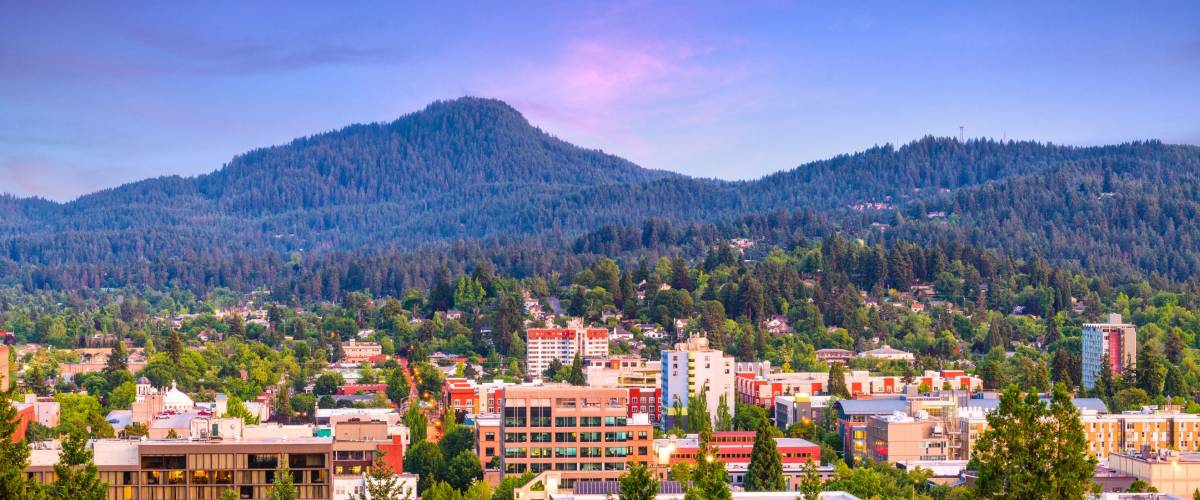 Eugene, in western Oregon, is breathtakingly gorgeous. The metro area offers mountain views, waterfalls, dense forests and beautiful lakes and reservoirs. But living in the area has become an unsustainable dream for many.
The cost of housing — whether rented or owned — can be incredibly high, and the same goes for property taxes. Unemployment has remained above 4%, and it can be tough to find a job that will cover the cost of housing.
Those who feel forced to pack their bags are eager to head to Portland or Seattle. While those metro areas are hardly affordable, they may hold better job opportunities in technology and other emerging sectors.
14. Lakeland, Florida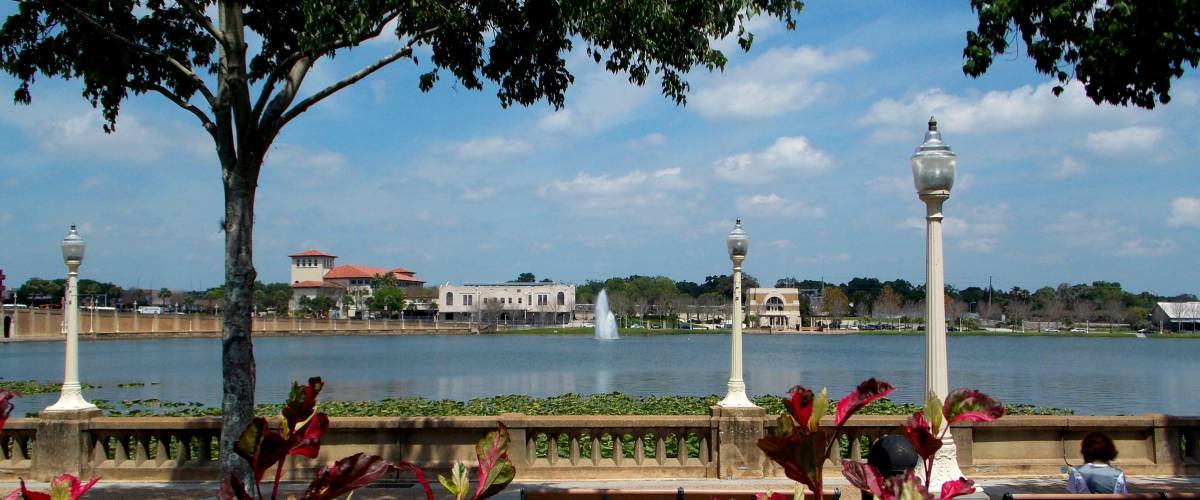 Lakeland — about midway between Tampa and Walt Disney World in central Florida — is the home of Florida's iconic supermarket chain Publix and of Florida Southern College, with a dozen buildings designed by famed architect Frank Lloyd Wright.
The city's name stems from its collection of more than three dozen lakes, which offer a bit of a consolation for one of the main drawbacks of living here: The nearest beach is an hour and a half away.
For Lakeland residents tired of feeling landlocked, relocating shouldn't be too difficult. Houses are on the market for under 33 days, on average, and many homes get multiple offers, Redfin says.
13. Spokane, Washington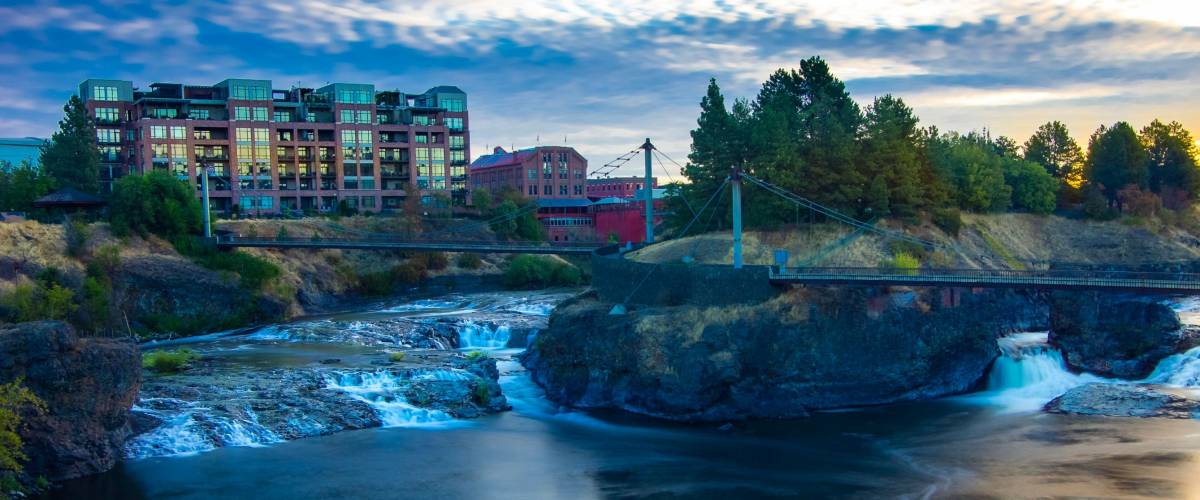 Spokane residents enjoy easy access to hiking and biking trails (including the 37-mile Centennial Trail), lakes, rivers and beautiful waterfalls. But other aspects of living here aren't quite so attractive.
Unemployment is relatively high (6% in December 2018), and builders can't keep up with the demand for rentals, condos and single-family homes. As a result, houses are selling for an average $230,000 — up 27% from a year ago — and renters are being priced out.
When you also consider downtown Spokane's homeless problem, the region's unbearably cold winters and fairly high crime rate, maybe it's no wonder hordes of people want to leave the area.
12. South Bend, Indiana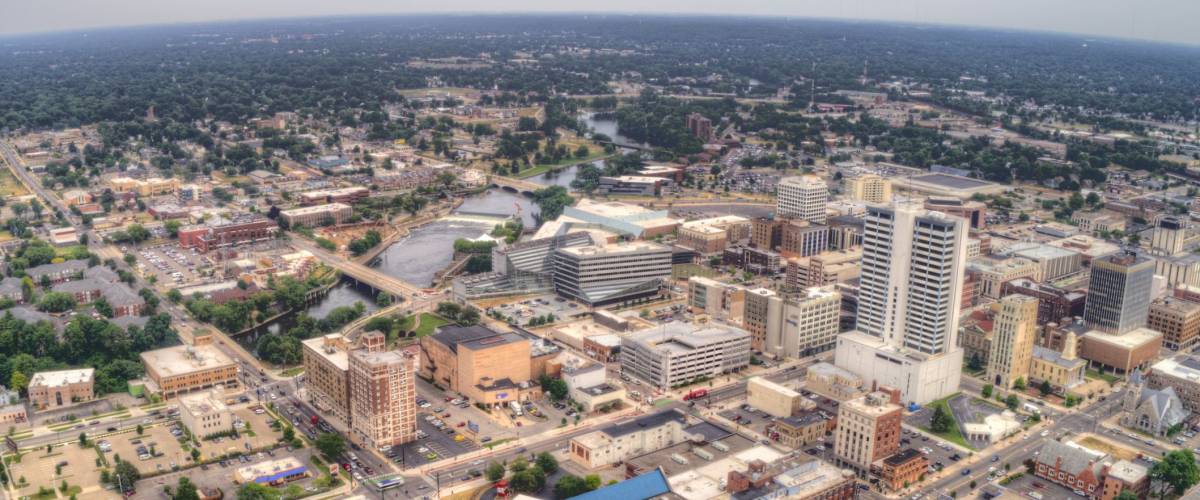 South Bend is best known as the location of the University of Notre Dame. So, as in the typical college town, there are tons of things to do — including cheering on the Fighting Irish football and basketball teams.
The downsides of living here include punishing winters, high rates for murder and other violent crime, and bad roads that are often criticized by the transportation research group TRIP.
For homeowners looking to sell and move somewhere else, there's this: BobVila.com recently named South Bend one of the best cities for flipping houses, because the growth of new manufacturing companies is driving up demand for affordable housing.
11. Detroit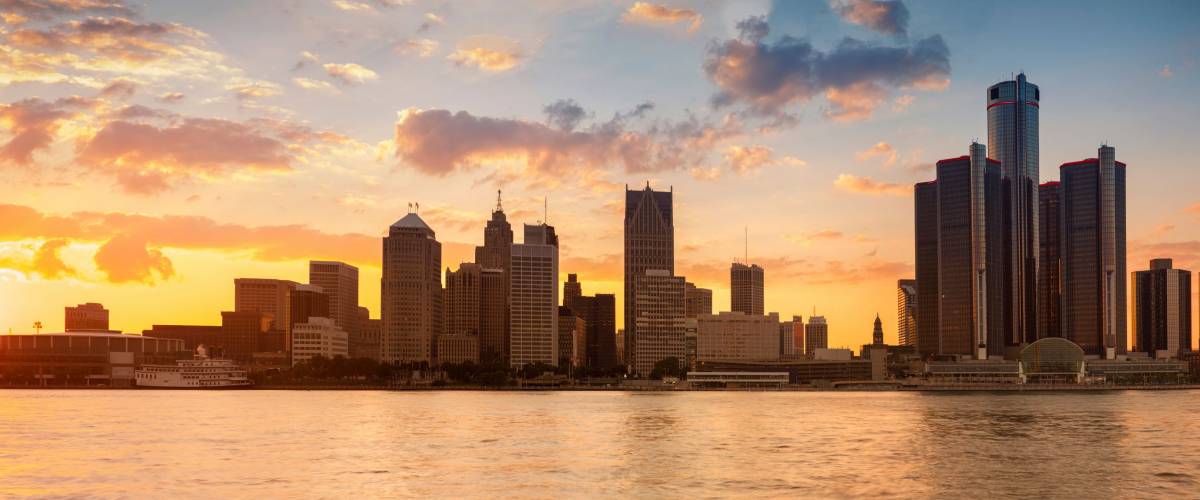 Though Detroit is still far and away Michigan's biggest metro area, the population of the city itself has been shrinking for decades. In 1950, Detroit was home to 1.8 million people, a number that has dropped to around 673,000 today.
A booming auto industry made Detroit a great place to live and work, but the industry's decline hurt the region's economy. The local unemployment rate is typically one of the highest among the country's largest metro areas.
Although some areas of Detroit are being revitalized and luxury condos are going up, many area residents are still eager to load up a moving van and say goodbye.
10. Rockford, Illinois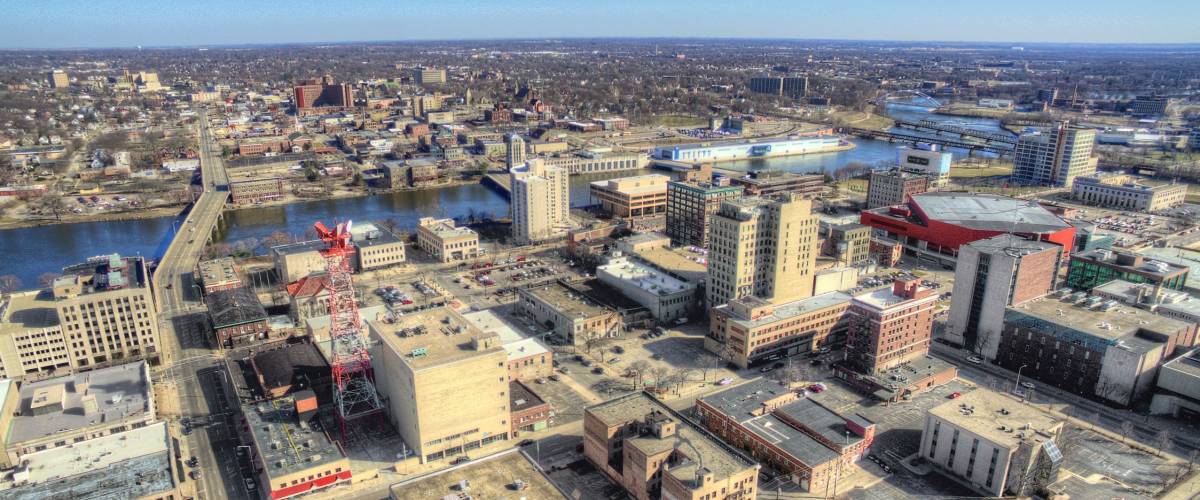 Rockford offers a low cost of living, but unemployment is fairly high (6.3% in December 2018), the public schools are notoriously bad, and crime rates have gotten Rockford named one of the America's most dangerous cities.
People started moving away in the 1970s, and the trend continues today.
Homes can be cheap (selling for under $80,000, on average), but one reason is that fewer and fewer people want to live here. Homeowners who are looking to bail tend to check out houses in Chicago and Madison, Wisconsin, Redfin says.
9. Houston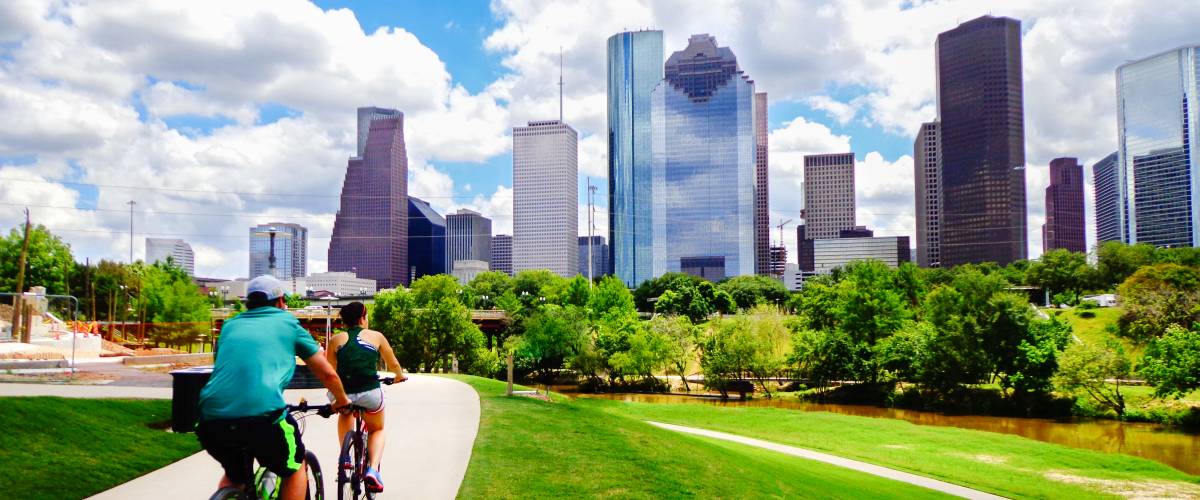 In Houston, unemployment and housing and living costs are all above the national average.
Plus, Houston's infrastructure is so prone to flooding that property in the city has become a terrible investment. Though Hurricane Harvey was big news, the city deals with flooding almost every time there's a rainstorm.
So these days, many Houstonians are searching for homes in Austin, Texas — and in Los Angeles, a city that's not exactly known for affordability or safety from natural disasters.
8. Orlando, Florida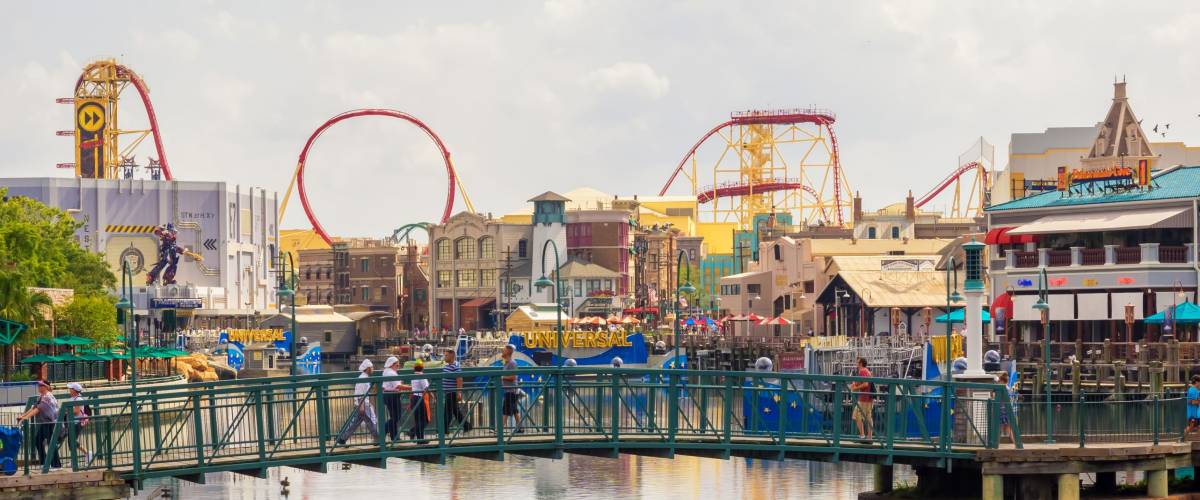 Orlando has theme parks galore, of course, plus a spectacular array of restaurants, golf courses and sunny weather. But while retirees are happy to climb aboard, longtime residents have had enough and want off the ride.
The cost of living here is slightly above the national average, but workers earn 12% less than the average U.S. wage, according to the U.S. Bureau of Labor Statistics.
Traffic is getting worse, and displaced wildlife keeps ending up in backyards and swimming pools. Add in subpar public schools and frequent tornadoes and sinkholes, and it's clear why homeowners are considering moves to Miami and even Washington, D.C.
7. Milwaukee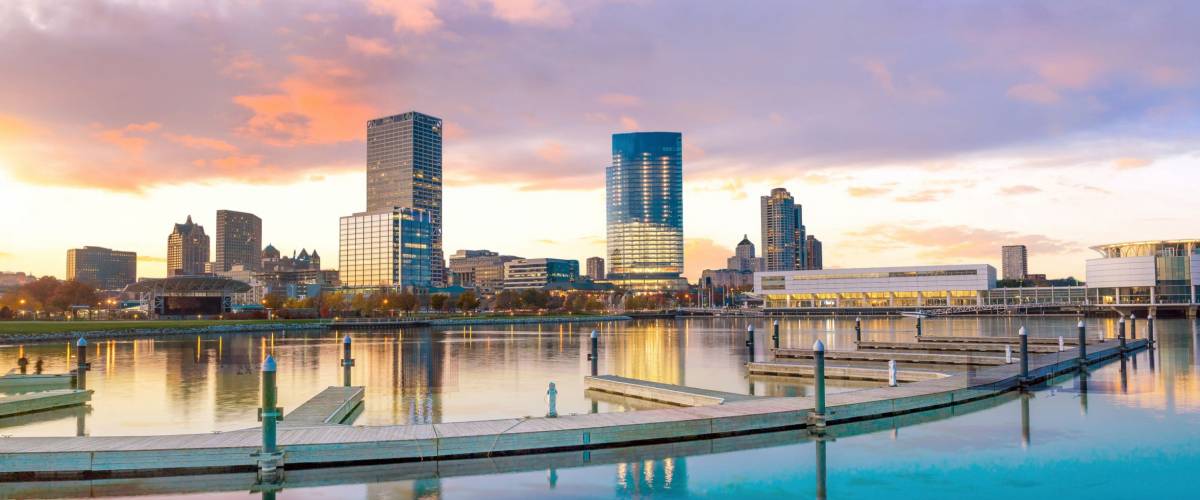 Some people who live here will readily tell you that Milwaukee is a place of sharp economic divisions, with wealthy people who are extremely rich and poor people who live in extreme poverty.
In middle-income and poor neighborhoods, Milwaukee lacks public transportation and decent public schools. These factors make it hard for anyone who doesn't already have money to have a high quality of life here.
Millennials are most affected by the area's financial disparities and are now inclined to look to Chicago for a better way of life. If you're considering relocating, see what your monthly mortgage payment would be.
6. Chicago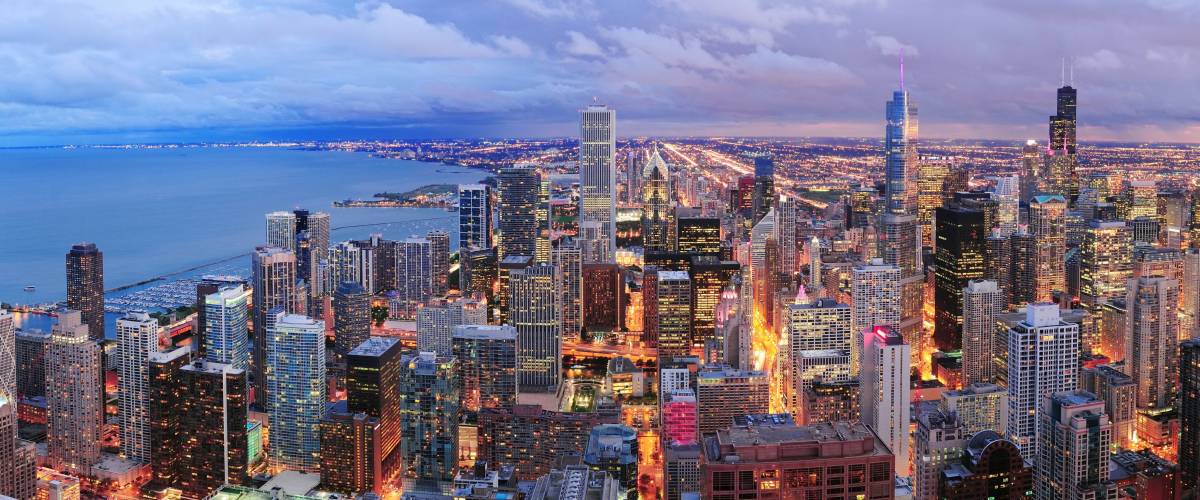 While other Midwesterners are interested in moving to the region's largest city, many who already live in Chicago are willing to moveout to make room. They're most interested in relocating to Los Angeles, Redfin says — maybe for the warmer weather.
Many Chi-Town residents complain about the cost of living, property taxes, the horrid traffic and the cold winters — although all of this is a matter of perspective.
New residents hailing from Oregon or Seattle might be pleasantly surprised at how affordable things are, compared to what they're used to. And though traffic stinks, Chicago has good public transportation.
5. Denver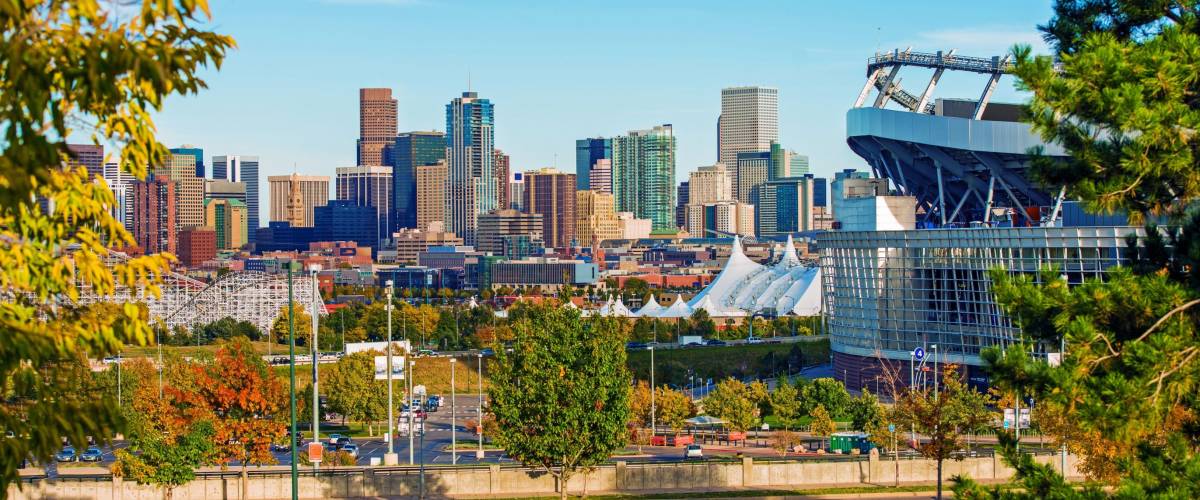 Housing costs are going into the stratosphere in the Mile High City. They're rising faster than wages, as new luxury homes pop up and push housing values higher across the metro area.
Redfin says homes are selling for an average $370,000, and even at those levels they're on the market an average of just 25 days. Denver homeowners who want to sell and get out are most often considering Seattle.
"People looking to leave high-tax metros for a city with mountain views and top-notch hiking are more likely to pick Seattle over Denver because Washington state doesn't have an income tax," says Daryl Fairweather, Redfin chief economist.
4. Washington, DC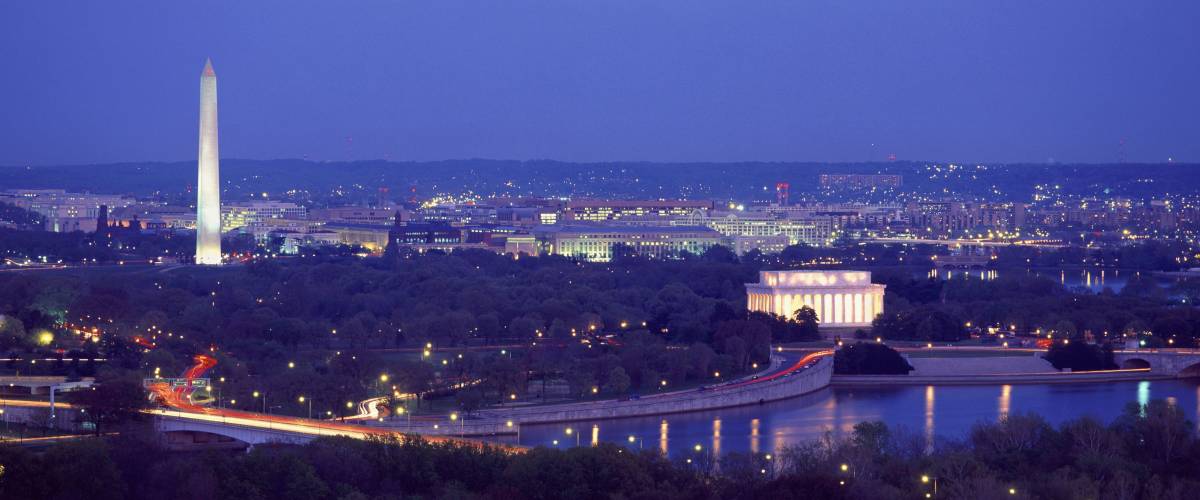 The nation's capital offers great amenities — like the free Smithsonian museums and National Zoo — and plenty of great job opportunities, especially for anyone who'd like a career in government. (Just be careful of the frequent shutdowns.)
But housing costs and property taxes in the D.C. metro area can be shockingly high, and going out to dinner can be an expensive ordeal.
So, people in Washington and its suburbs are voting with their feet. They're most inclined to leave for New York, a city that's certainly no bargain but where it's much easier to ignore America's never-ending political drama.
3. Los Angeles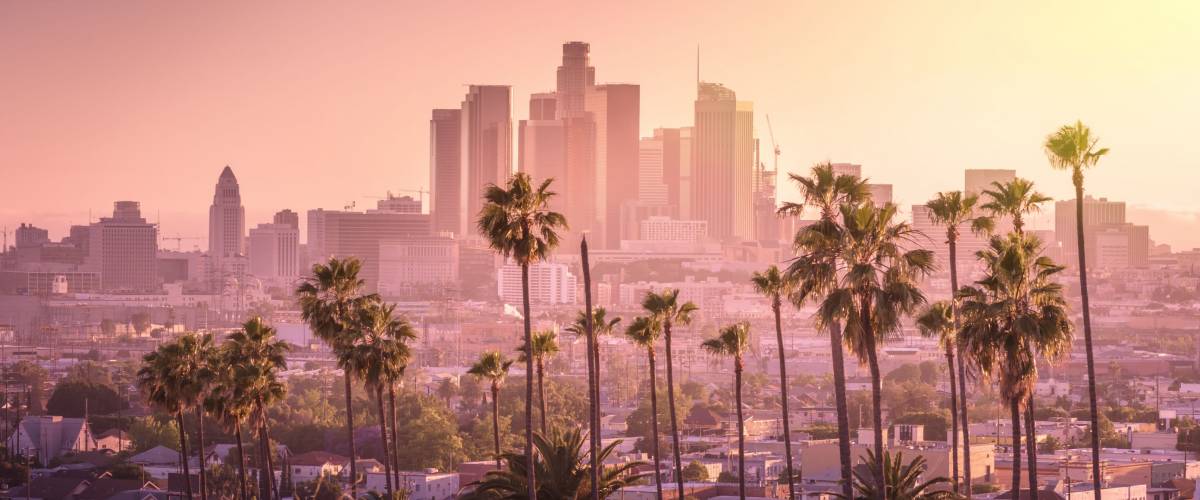 Residents of the Los Angeles metro area have to put up with a higher-than-average cost of living, soaring rents and stiff property taxes — plus, the city's legendary traffic backups.
Homes are selling for an average $671,000 in a competitive market where houses typically receive three offers, Redfin says.
Jaded L.A. locals who are weary of waiting for their big Hollywood break in such an expensive place are looking to relocate to more reasonably priced San Diego or Phoenix.
2. New York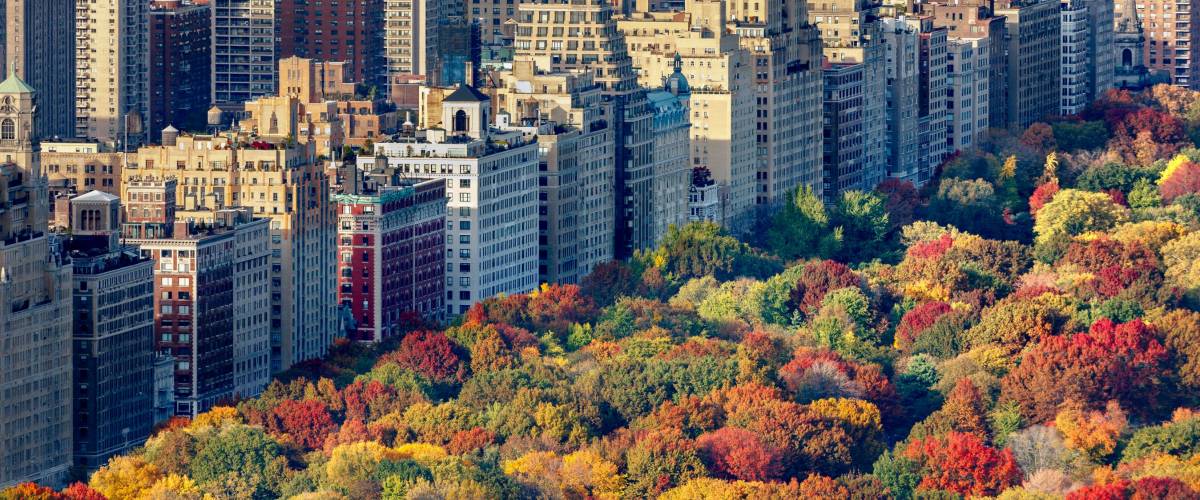 Like the song says (sort of): If you can make it here you can make it anwhere, because New York is a city of high prices and fierce competition.
Thanks to steep food and housing costs (and the rats), people tend to come and go from the New York area all the time. According to Census data, almost 300,000 New Yorkers move to the suburbs each year, and nearly 200,000 relocate out of state.
Their main motivation in leaving is to buy a home and gain more elbow room. But maybe it's at least a little surprising that the metro area they most want to flee to is Boston — which isn't exactly cheap or spacious.
1. San Francisco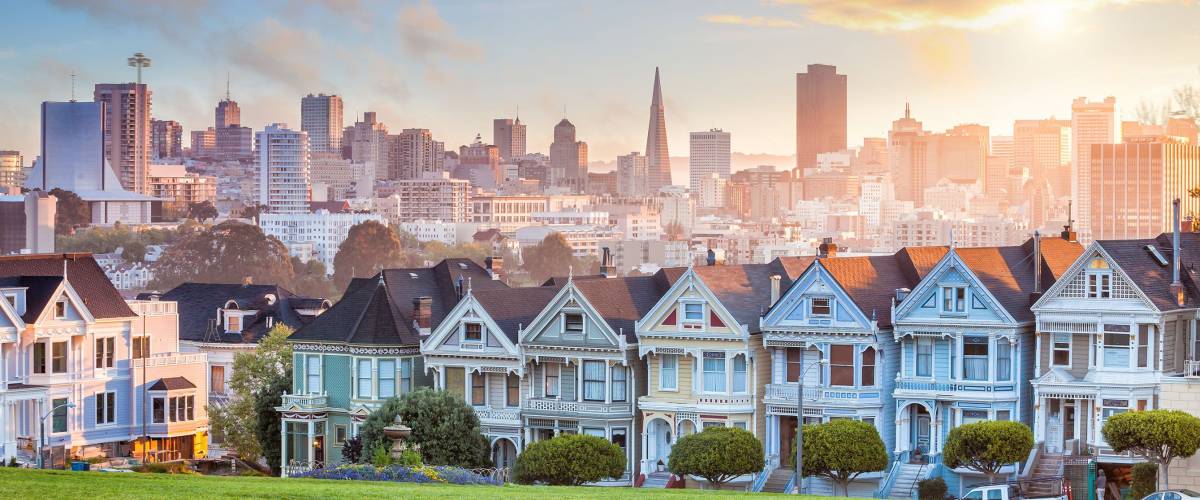 Here it is, America's most-fled metro area: San Francisco. Its very lucrative tech jobs are a magnet for newcomers — but the horrendously expensive real estate just ends up repelling people.
The average selling price is currently about $1.2 million. Homes that would be undesirable elsewhere sell for hundreds of thousands over asking price in desperate bidding wars.
Redfin says residents looking to leave are most often checking out homes in Sacramento and Seattle.
Now that we've shown you the cities Americans are most eager to move out of, keep reading as we count down the 10 metro areas people are most interested in moving to.
10. Dallas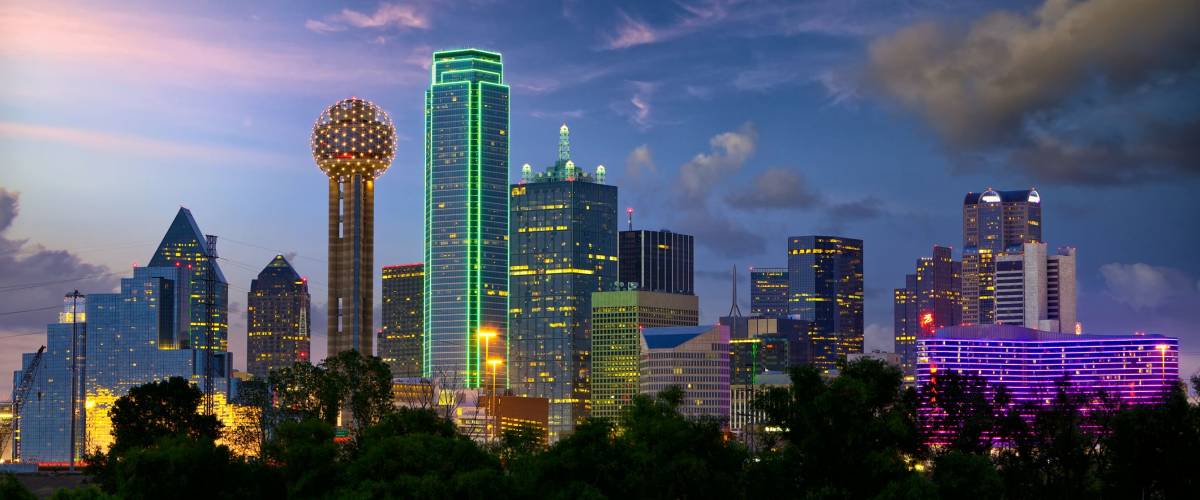 If you move to Dallas, you'll learn to appreciate cowboy boots, chicken-fried steak and the annual spectacle that is the Texas State Fair. You're also bound to become a boisterous fan of the NFL's Cowboys.
Dallas is big, friendly, fashionable and affordable, especially next to those very pricey metro areas on the coasts. Rents are around 40% lower than in either Washington, D.C., or Los Angeles, reports cost-of-living website Numbeo.
L.A. is the metro area with the most house shoppers looking to escape to Dallas. Homes in the "Big D" have been selling for an average of just $65,000, Redfin says — a tenth of what you'd pay in Los Angeles.
9. Miami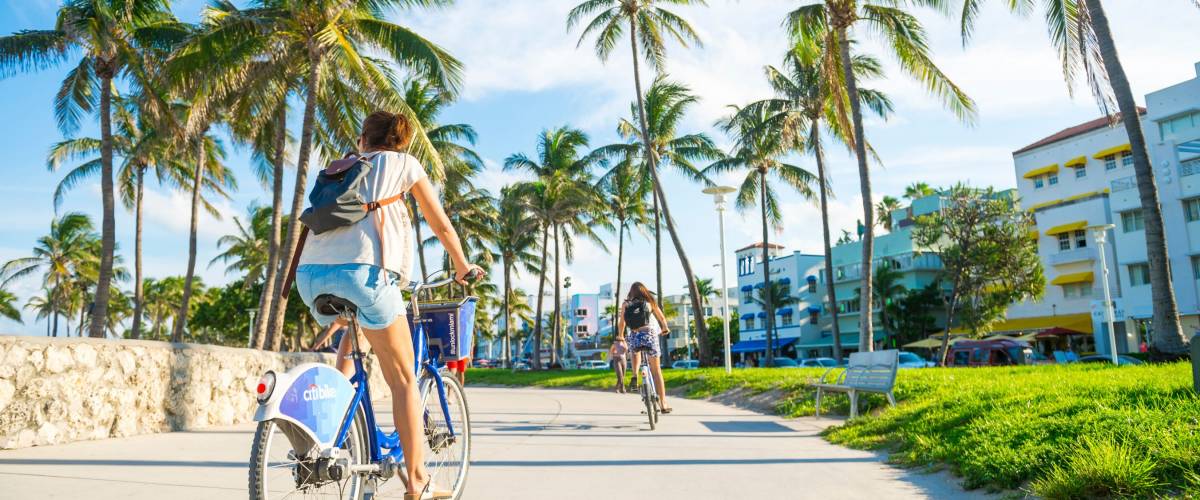 Sunny, sticky, beautiful and booming Miami has been drawing waves of newcomers going all the way back to the Florida land boom of the 1920s.
Many of the latest arrivals have been coming from Orlando, and the "Magic City" also remains a popular destination for people escaping America's largest metro area, New York. Yes, you hear people with Latin accents here, but also New Yawkers.
Miami homes have been selling for an average price of $284,000 — less than half the average $610,000 that buyers have been paying in New York. If you find your place in the sun, calculate your monthly mortgage payment.
8. Austin, Texas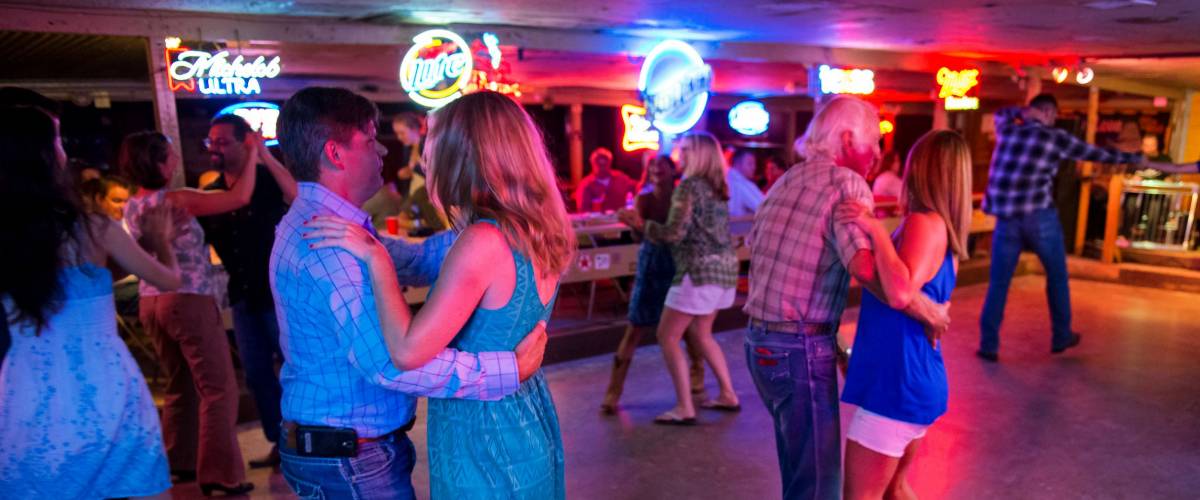 About three hours south of the Dallas area, you find Austin — the bluesy, techy, hipsterish Texas state capital. It's got iconic music festivals, excellent Tex-Mex food and a whole lot of armadillos.
The Austin metro area is home to the computer company Dell and other technology giants including Apple and Google have operations in the area. So, it should be no surprise that the region is a major draw for people fleeing San Francisco.
The average selling price of a home in Austin is $350,000, and groceries cost 38% less than in the California Bay Area. And here's another plus: Texas is one of the places without a state income tax.
7. San Diego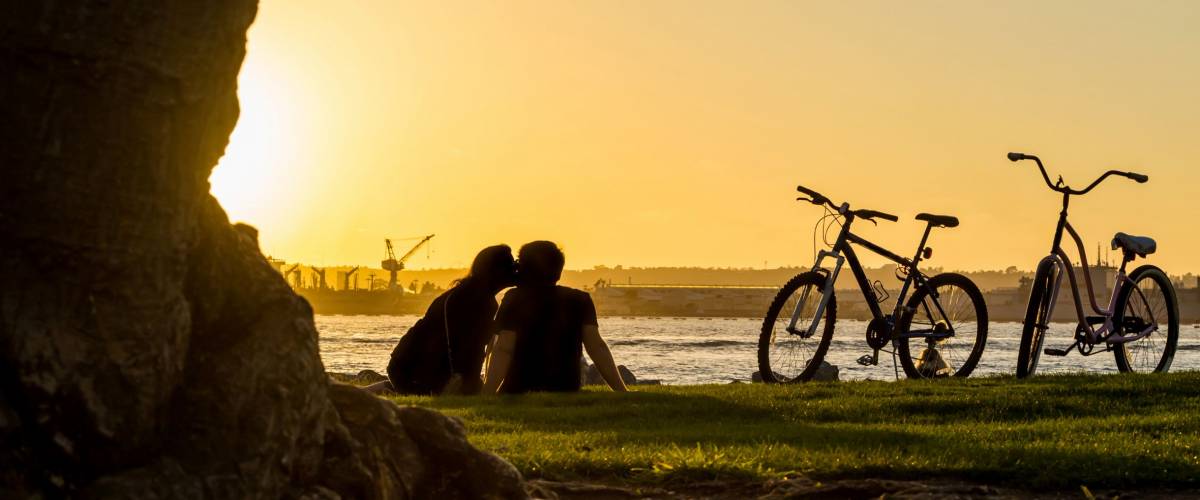 San Diego offers beaches, perfect weather, convenience to Southern California attractions — and costs that aren't quite as astronomical as you'd pay elsewhere in the region.
Grocery prices are 11% lower than in Los Angeles, and rents are 14% cheaper, according to Numbeo.
The average selling price for a home here is $590,000 — 12% below what people are paying in L.A. That metro area and Seattle are the ones where people are most likely to consider a move to San Diego.
6. Las Vegas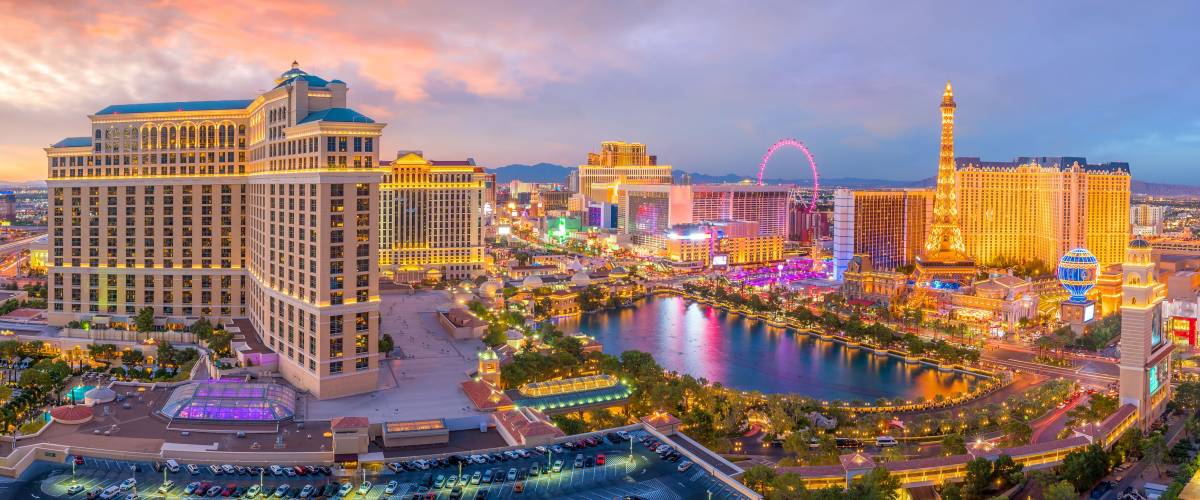 You're bound to see a lot of moving vans on Interstate 15 between the Los Angeles area to Las Vegas, as homeowners continue to cash in their chips in Southern California and take a gamble on life in the gambling mecca.
Vegas offers not only an abundance of entertainment options but also a dry desert climate with chilly winters and sizzling summers. Ski resorts aren't far away, and neither is California's Death Valley.
Real estate is hot, hot, hot in Las Vegas, but more affordable than in Los Angeles. The average selling price for homes is $265,000, up 9.5% from a year ago.
5. Seattle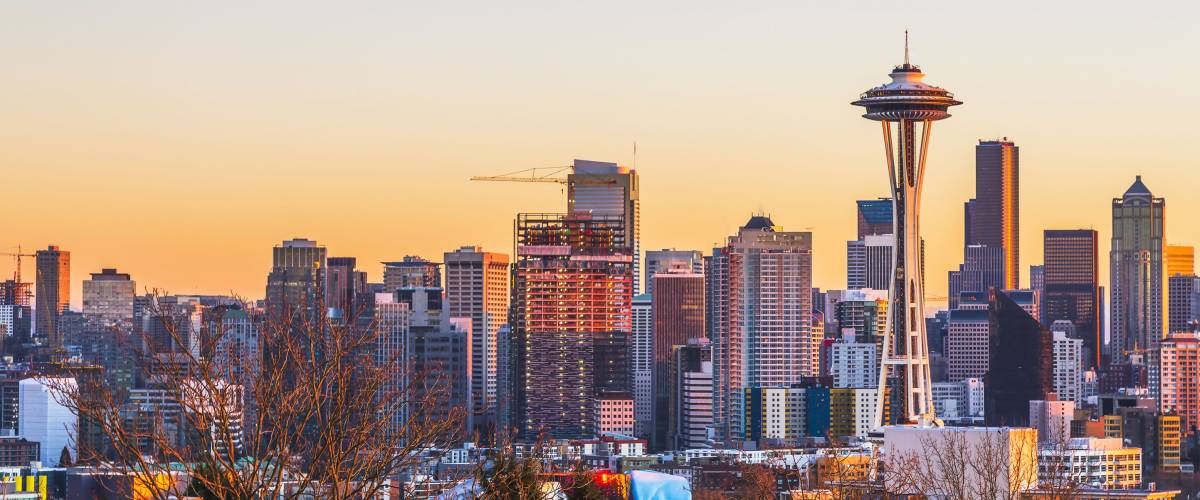 Seattle is a place known for its coffee, but the metro area also is brimming with beautiful scenery and great jobs.
Amazon, Microsoft, Starbucks, Costco, T-Mobile and Nordstrom are just a few of the major companies that call the Seattle area home. The weather is often cloudy and rainy, but temperatures are comfortable year-round and snow is relatively rare.
Seattle isn't cheap — homes sell for an average $630,000 — but Redfin says Washington state's lack of an income tax is making Seattle attractive to people in San Francisco who've been squeezed by the cap on state tax deductions under the 2017 tax law.
4. Portland, Oregon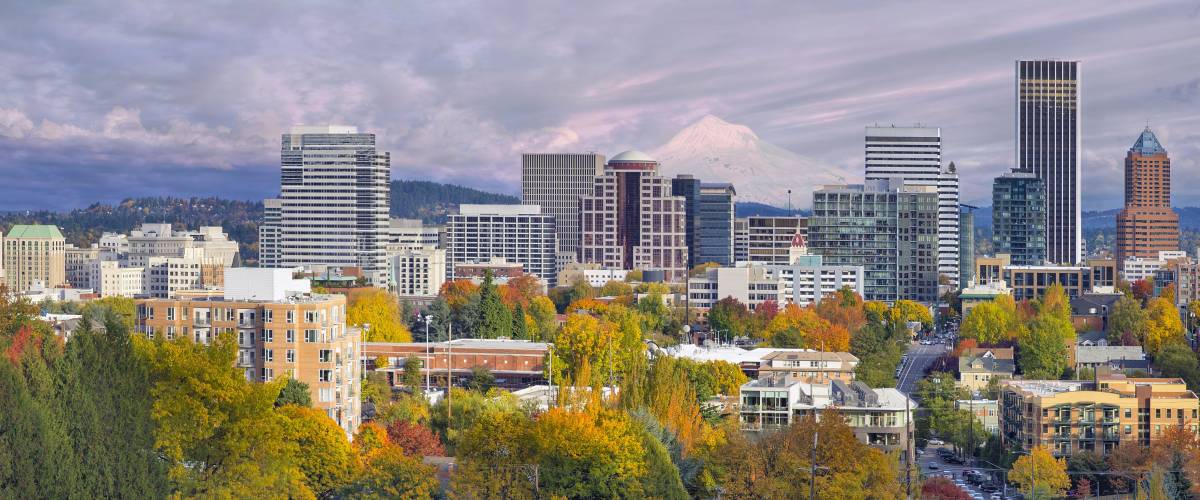 The real estate listings in Portland are getting a lot of attention from people who want the jobs and other benefits of a large West Coast metro area, but not the usual sky-high home prices and living costs.
Houses are selling in this famously weird Oregon city for an average $401,000, down just marginally from a year ago. Portland is attracting the most interest from house shoppers from the San Francisco metro area.
Oregon's status as one of only five states with no state sales tax is a plus. But Beaver State has some of the highest state and local income taxes, says the Tax Foundation.
3. Atlanta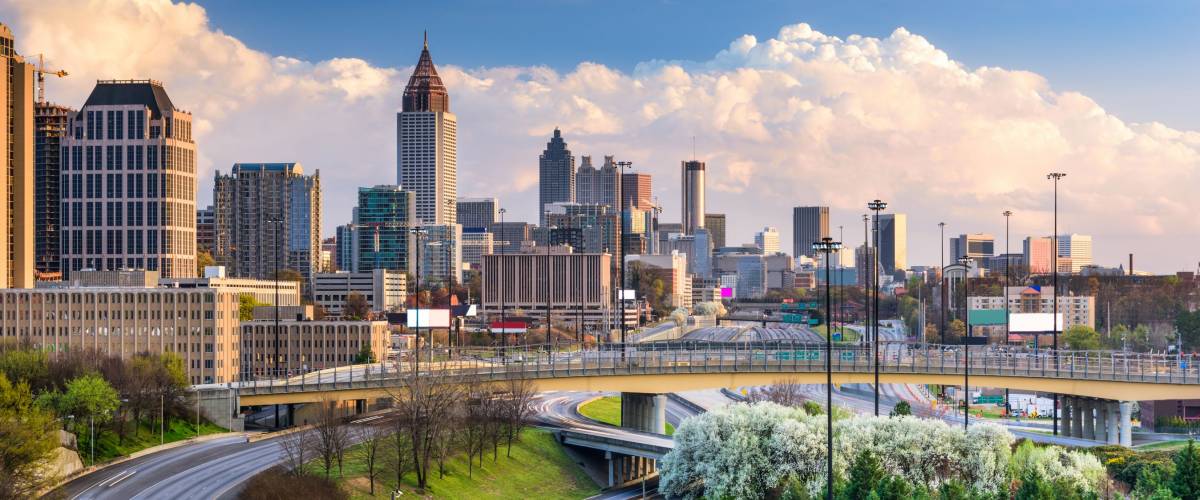 Move to metro Atlanta and you might land a job in state government (it's Georgia's capital) or at Coca-Cola or one of the many other Fortune 500 companies headquartered in the area.
Corporations are drawn by the availability of nonstop flights to just about any corner of the world. The big attraction for homebuyers — including many who come from New York — is real estate prices that are much lower than in other major metro areas.
Homes are selling for $275,000, on average, less than half the going rate in New York City and well below the average $443,000 that people are paying on New York's Long Island.
2. Phoenix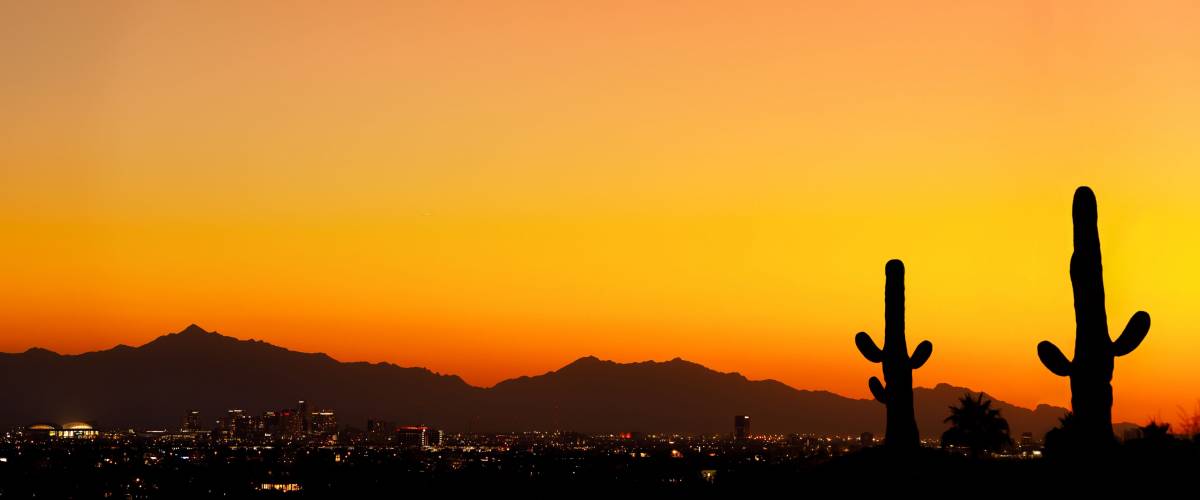 Phoenix is known for low humidity, which can make the searing heat almost bearable. Costs are low, too, helping to make the Phoenix metro area a top relocation destination.
More than a third of people searching for homes in Phoenix are from outside the region, according to Redfin's research. The area is most enticing to people in Los Angeles.
And here's the big reason why: The average selling price for a home here is just $255,000, far below what you'd pay in L.A. or in other booming metro areas.
1. Sacramento, California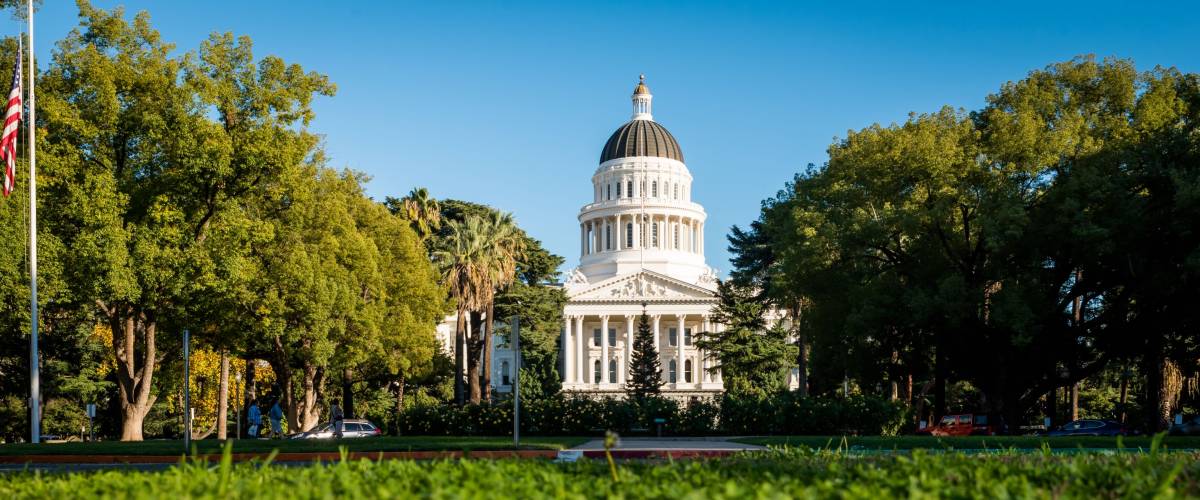 California's capital city is America's top draw for would-be homebuyers who are looking for a new adventure in a new metro area, Redfin says.
Sacramento is thriving as it pulls in transplants tired of trying to make ends meet in the West Coast's pricier places. In particular, they're coming from San Francisco and Seattle.
"Buyers are moving here to capitalize on their equity and put a substantial down payment or even pay cash," says Redfin agent Jim Hamilton. Homes in Sacramento are selling, on average, for a relatively affordable $308,000.
Follow us on Twitter: @moneywisecom