These are our picks for the worst NFL fields, counting down to the stadium at the bottom of the fumble pile. Our ranking uses data from Sporting News and Athlon Sports, and factors in amenities, location and Yelp reviews.
What are the worst NFL stadiums?
15. Ford Field, Detroit Lions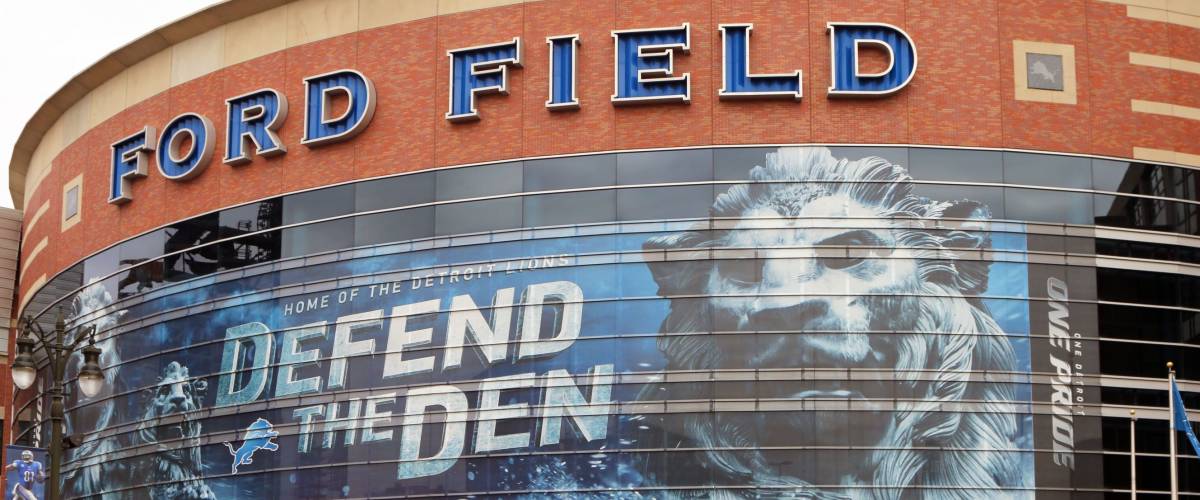 Ford Field is a covered stadium that opened in 2002, hosted the 2006 Super Bowl and inspired other domed fields.
The stadium has its problems, including a tight concourse and infamously long lines for food and beer.
While Ford Field scores an overall four stars on Yelp, there are a fair number of one-star reviews. Says one: "Looks dated already, doesn't have a retractable roof, (and) is an embarrassment compared to newer stadiums built after 2006."
14. M&T Bank Stadium, Baltimore Ravens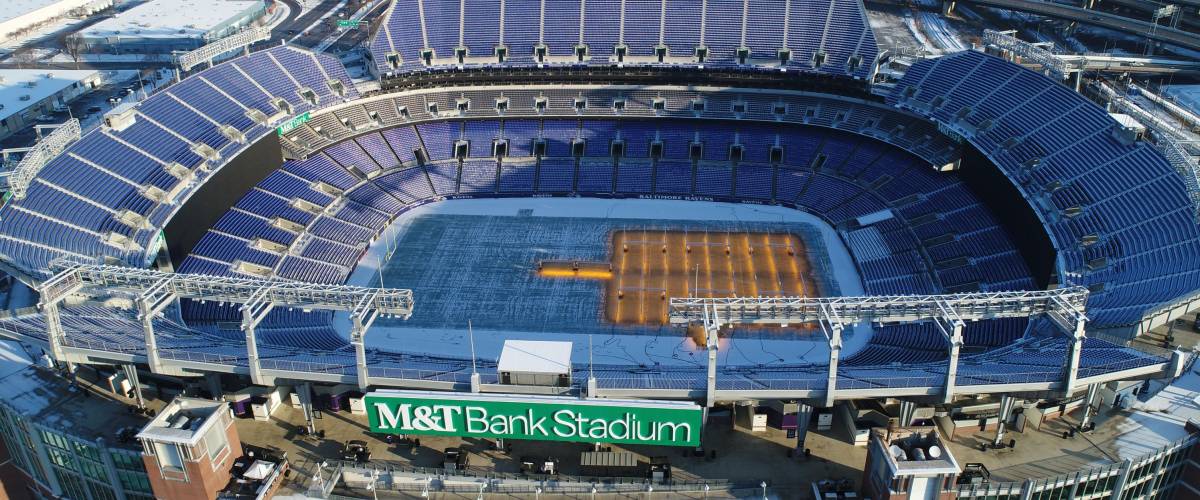 Ravin' Ravens fans make M&T Bank Stadium a tough place for opponents to notch a win. The Ravens' "nest" is more like a cathedral, with five levels that are buzzing on game days.
The stadium was finished in 1998 and is still a great place to watch a football game, though some areas are in need of new layers of paint.
M&T Bank Stadium rates four stars from Yelpers, though a few reviewers complain that the parking is expensive and far, far away.
13. New Era Field, Buffalo Bills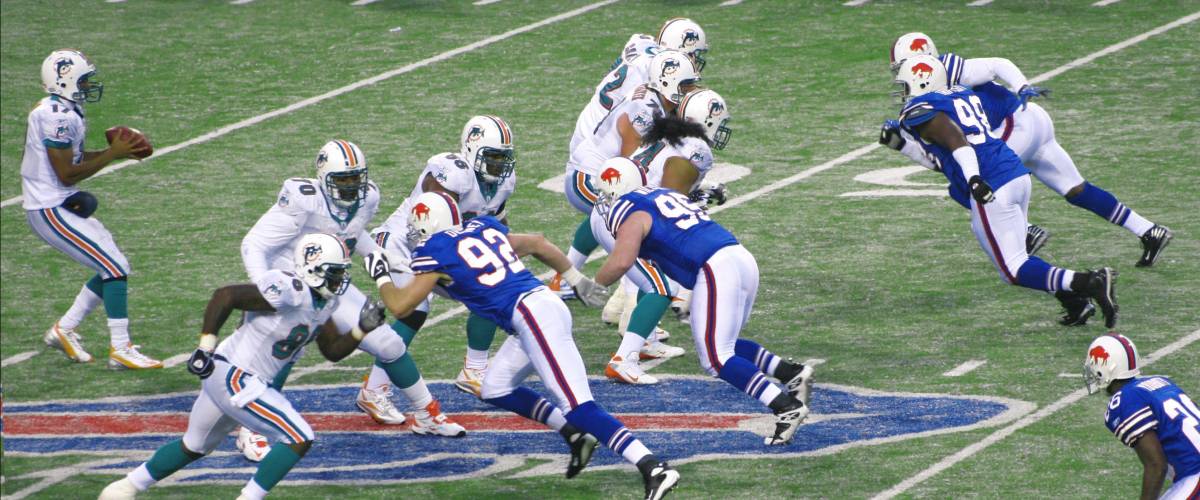 Maybe it's saying something that one of the best things about the field in Buffalo is the parking lot. The tailgating at Bills games is the best in the league, no matter if it's a warm preseason game or a chilly Sunday in December.
The 45-year-old stadium itself lacks many modern amenities that you would find at newer fields. Still, New Era offers cheap beer and great sightlines.
"For a stadium that's been here quite a while, it looks really good," says one fan on Yelp, where New Era Field has four stars. "The seats are in good shape and it was clean."
12. Hard Rock Stadium, Miami Dolphins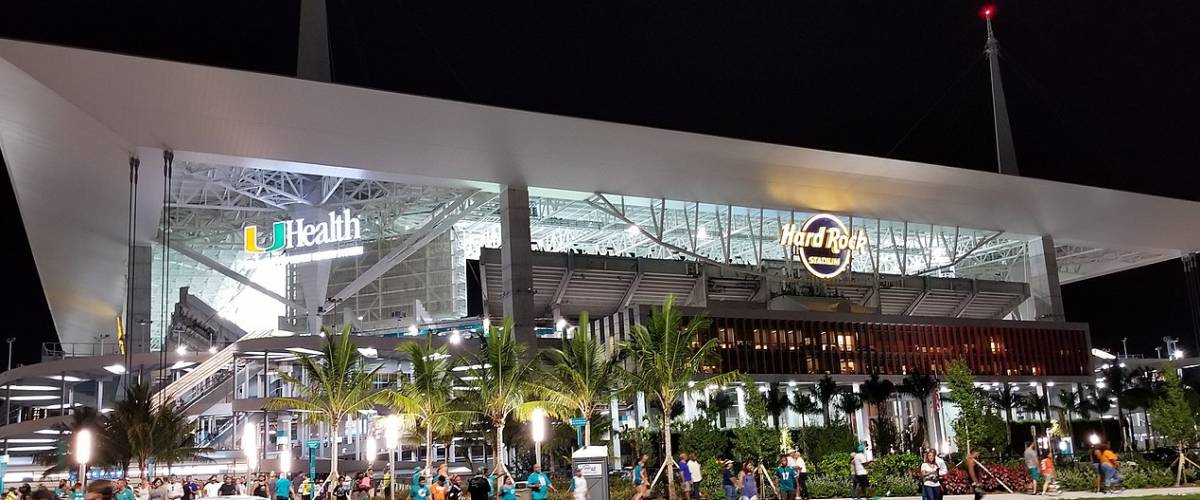 Located in suburban Miami Gardens, Hard Rock Stadium is one of the latest older stadiums to receive a face-lift. A $350 million renovation begun in 2015 has changed both the exterior and the interior.
The remodeling reduced the stadium's capacity while adding luxury boxes and a canopy to keep the Florida sun off spectators. But fans still face challenges, including expensive food and parking.
Yelpers give Hard Rock Stadium just three stars. Says one: "Despite the upgrades the stadium has had in the past several years, it is still subpar for such an amazing city like Miami."
11. Soldier Field, Chicago Bears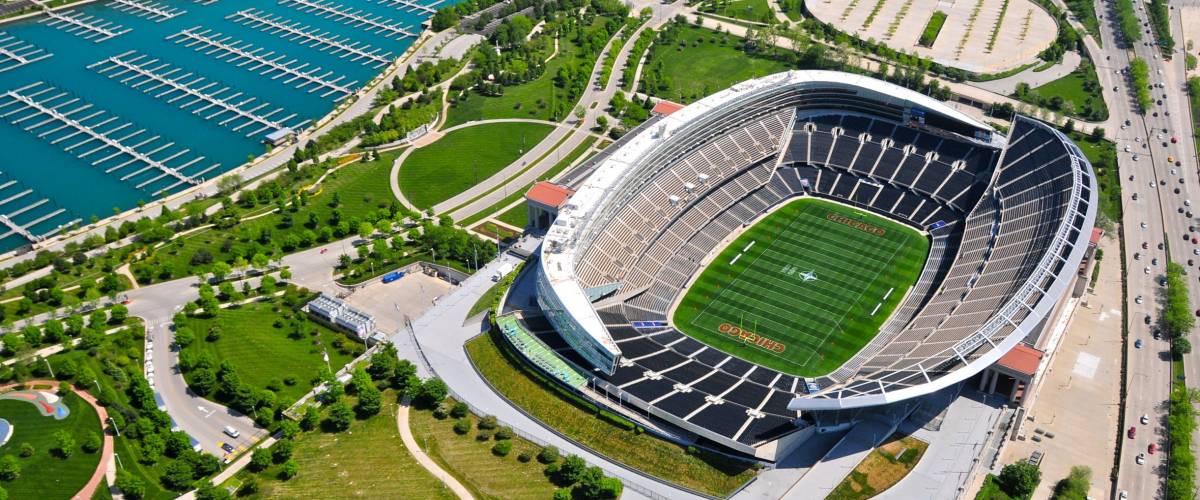 Soldier Field has long been a mecca for NFL fans — it opened in 1924. Along with being one of the oldest stadiums in the league, it's one of the smallest, with 61,500 seats.
The home of Da Bears is known for its great sightlines and neo-classical design. However, the concessions leave a lot to be desired, and the corridors are about what you'd expect in a 1920s stadium.
"As much as the outside looks like a spaceship, the inside doesn't look quite as bad," says one reviewer on Yelp, where Soldier Field has three and a half stars.
10. Raymond James Stadium, Tampa Bay Buccaneers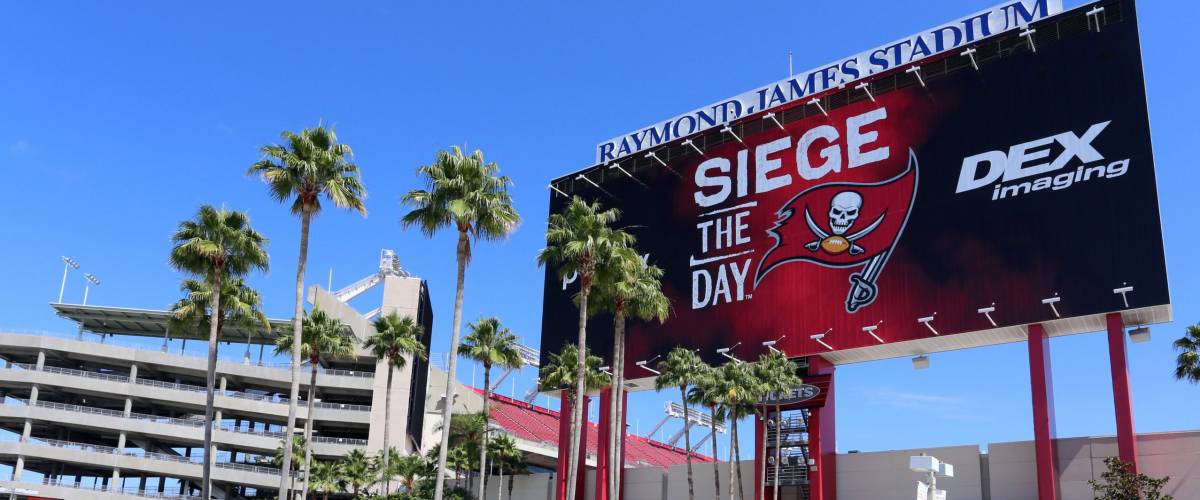 Raymond James is yet another stadium that's a couple of decades old and has recently had some renovation work done. But there's room for more improvement.
Though the field has an iconic pirate ship in the end zone, Buccaneers fans have to settle for rather mediocre restrooms and concessions, and expensive parking.
Yelp gives the place three and a half stars. A common complaint is that the stadium lacks cover. "It is all open air so be prepared to sweat your butt off, and if it rains you better hope you have an umbrella," says one Yelper.
9. Bank of America Stadium, Carolina Panthers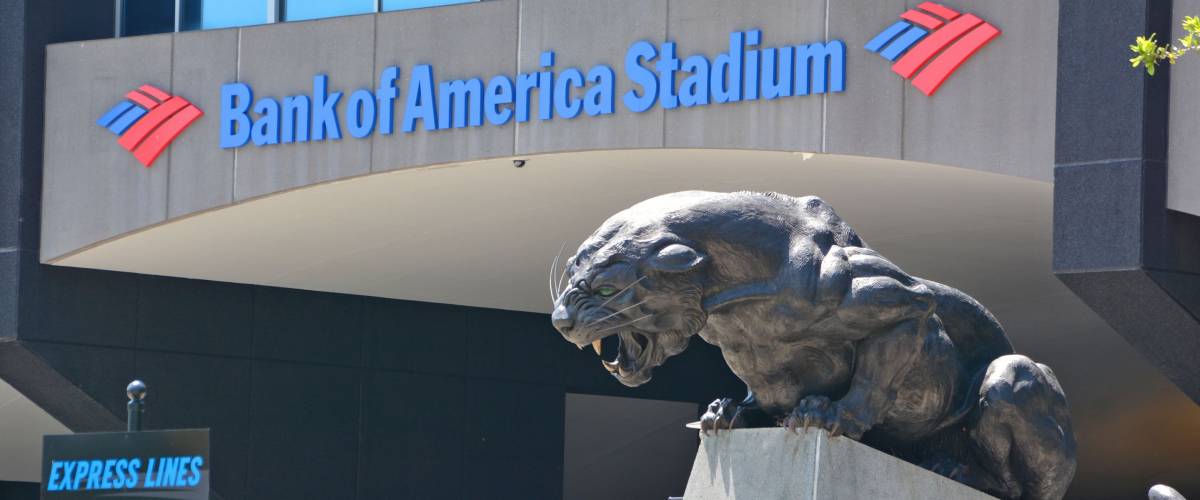 The 22-year-old Bank of America Stadium in Charlotte, North Carolina, has seen a few upgrades over its time. The latest was in 2017.
So, the concessions are fresh and new, and the Panthers have worked hard to bring some character to what had been a somewhat ugly concrete structure.
The stadium has earned four stars on Yelp, though not everyone is satisfied. "Not the cleanest stadium," a Yelper says. "The drink holders are really old and (don't) support all drink types."
8. Paul Brown Stadium, Cincinnati Bengals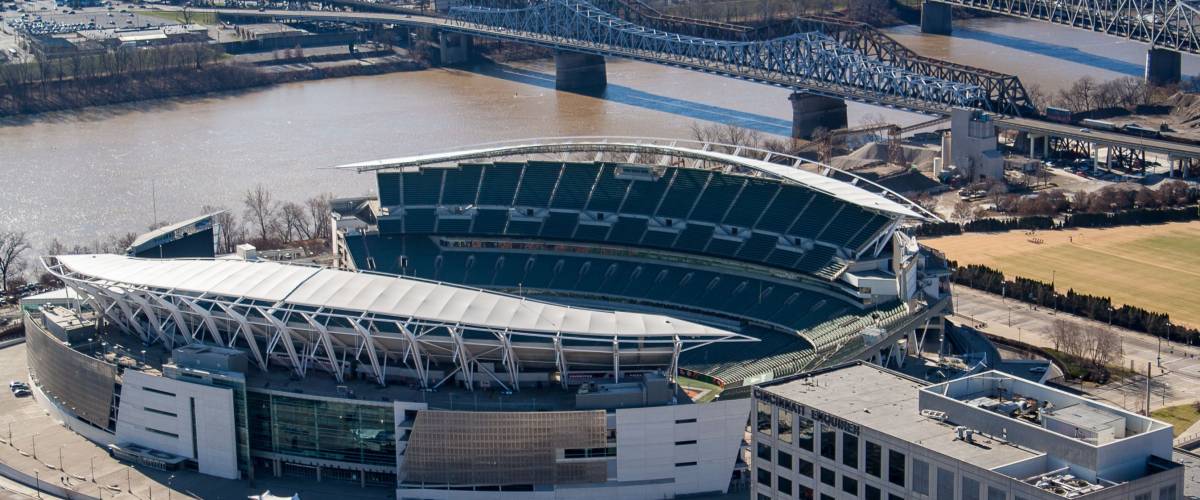 Paul Brown Stadium is a cookie-cutter stadium on the Ohio River in downtown Cincinnati. It has rather typical concessions — nothing to really separate it from the rest of the pack.
The Bengals are known for their great fans, so it's a shame the team plays in such a generic home.
The stadium gets three and a half stars from the Yelp community. "Overall this is a lousy place to see a football game, and a worse representation of the proud city of Cincinnati," says one reviewer.
7. Nissan Stadium, Tennessee Titans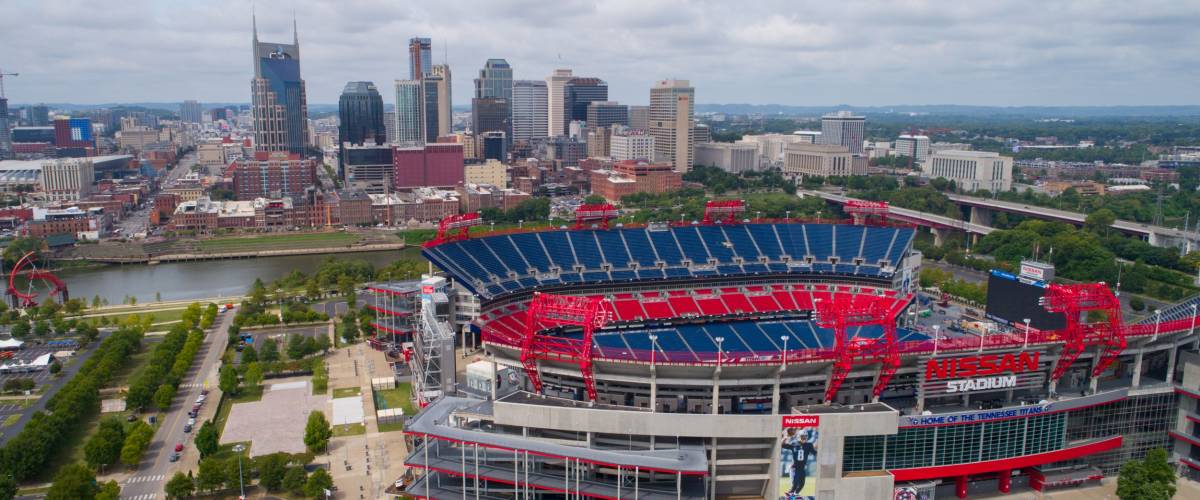 Home of the Tennessee Titans, Nissan Stadium is situated right across the river from downtown Nashville. The location couldn't be better — but lots of other things could stand some improvement.
The high prices at the concession stands guarantee that fans save their money for the bars and restaurants outside, after the game. Plus, there are limited restroom facilities for women.
"Pathetic!! Twice as many men's restrooms as women!!" complains one patron on Yelp, where the stadium gets an overall three and a half stars.
6. FirstEnergy Stadium, Cleveland Browns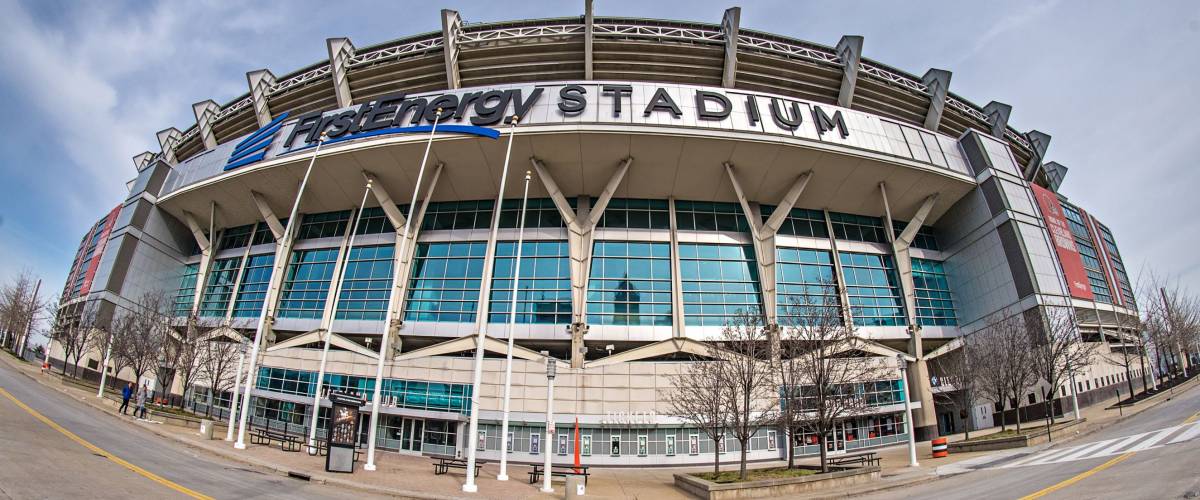 Sorry Cleveland, but the Dawg Pound is not a great stadium. Just average, with mediocre concessions.
"I have been in many many football stadiums, and this one isn't much better or worse than any of them," says a Yelper who gives FirstEnergy Stadium three stars — the average Yelp rating for the place.
Fans in the know say you need to dress warmly even on mild days, because the winds off Lake Erie can be chilly.
5. EverBank Field, Jacksonville Jaguars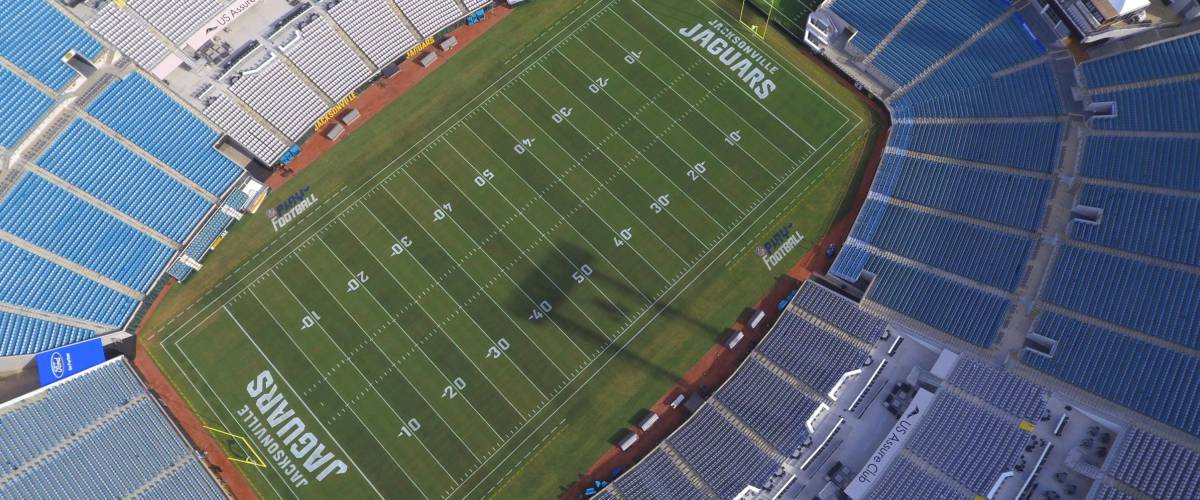 EverBank Field has been home to the Jags since 1995. The stadium is a bit of a relic and has struggled to attract fans for years.
It lacks the electric atmosphere and up-to-date amenities of other NFL stadiums. Plus, there's not much shade, so it can feel like a swamp in there.
Yelp reviewers are fairly generous and give the stadium four stars. "Honestly the stadium is more impressive than I thought," says one. "A relatively small stadium where any seat is a decent seat to watch the game."
4. StubHub Center, Los Angeles Chargers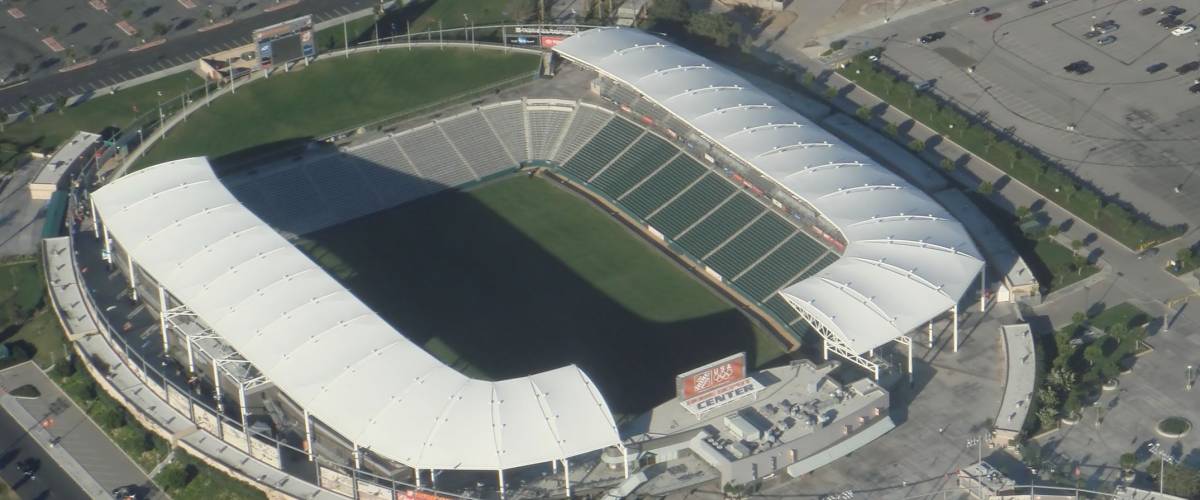 As the Chargers wait for their new stadium to be finished, they have bunked up at the StubHub Center with the L.A. Galaxy of Major League Soccer. This stadium is a great little spot, but with an emphasis on little.
The capacity is just 27,000 making it the smallest stadium in the league. The amenities and food are good, but the sourness of the team's departure from San Diego has left the Chargers struggling to attract fans.
The stadium gets three stars on Yelp, where several reviewers say they enjoyed the novelty of seeing an NFL game in such intimate surroundings.
3. L.A. Coliseum, Los Angeles Rams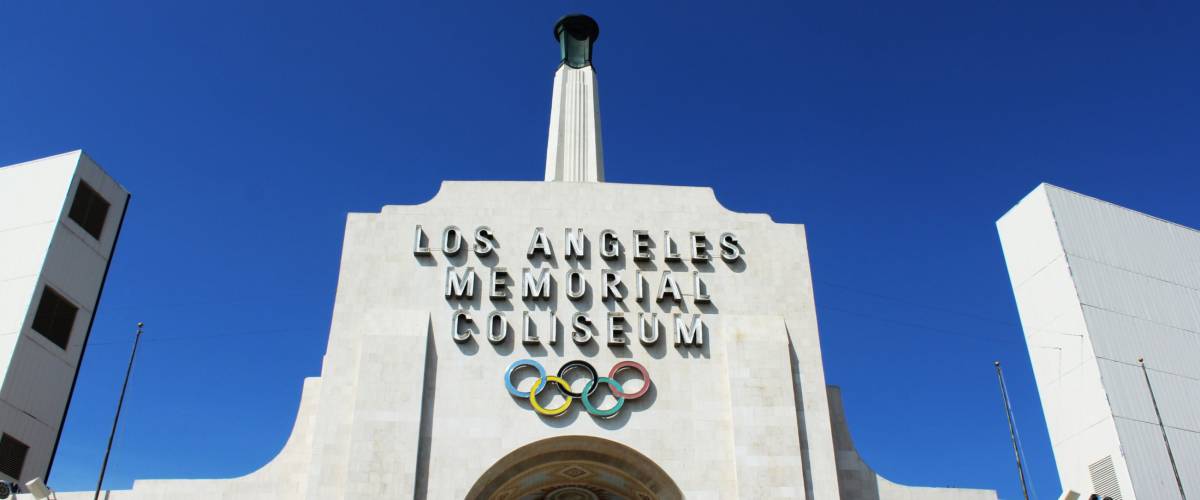 The Rams' temporary field is not an NFL-caliber stadium, but it was never designed to be.
The stadium, which has been home to the USC Trojans since it opened in 1923, lacks the food options of most NFL stadiums. Parking is obscenely expensive, and the bathrooms are dated.
Yelpers give it three stars. "It definitely feels more like a college stadium with the way the seats are set up, and there is zero shade, so come prepared for midday games" says one.
2. FedEx Field, Washington Redskins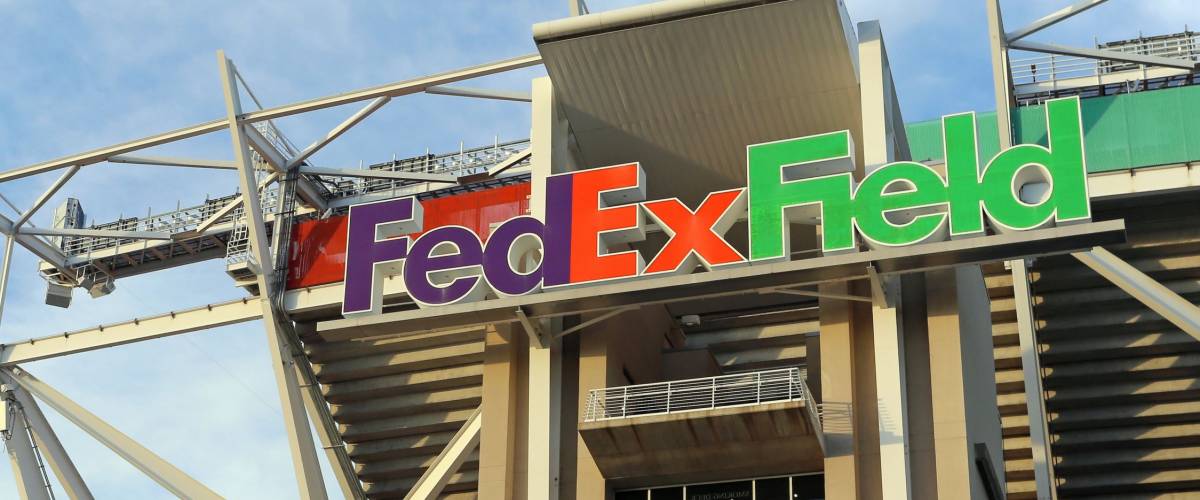 FedEx Field opened in 1997 and is a rather tired stadium that's inconveniently located in Landover, Maryland.
The nearest Metro subway stations are about a mile away, and the drive from downtown D.C. takes at least 45 minutes. The stadium's amenities and sightlines aren't great either.
On Yelp, FedEx Field gets just two and a half stars. One review is only three words: "Awful, just awful."
1. Oakland-Alameda County Coliseum, Oakland Raiders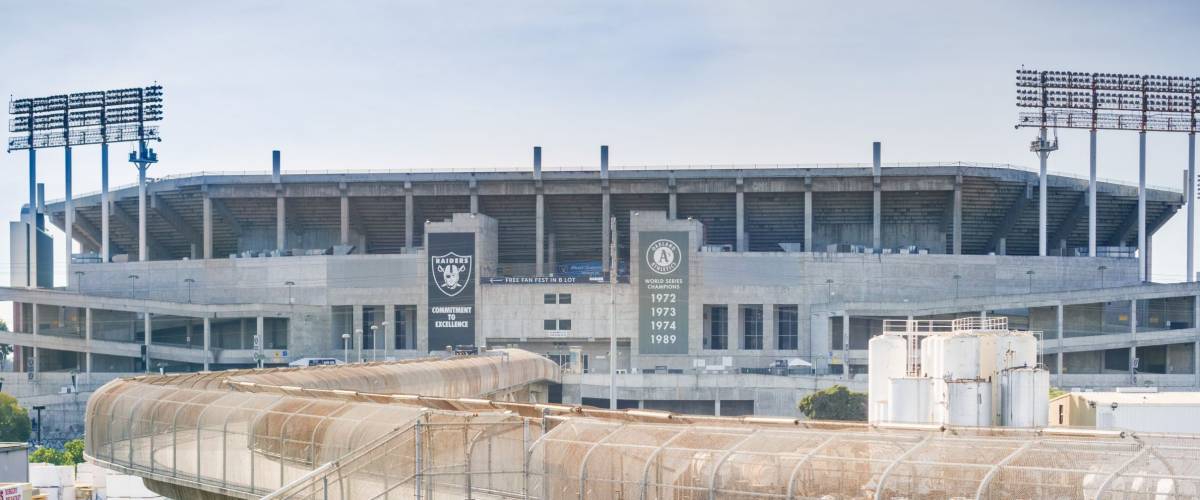 This shabby stadium that opened in 1966 is currently home to two pro sports franchises (the NFL's Raiders and baseball's Oakland A's), and it doesn't seem to be going out of its way to keep them.
No wonder the Raiders are leaving for Las Vegas. "This is a decrepit relic that needs to be replaced," says a reviewer on Yelp, where the coliseum gets an overall three stars.
Now that we've covered the worst fields in the NFL, keep reading as we count down our choices for the five best stadiums in pro football.
5. Heinz Field, Pittsburgh Steelers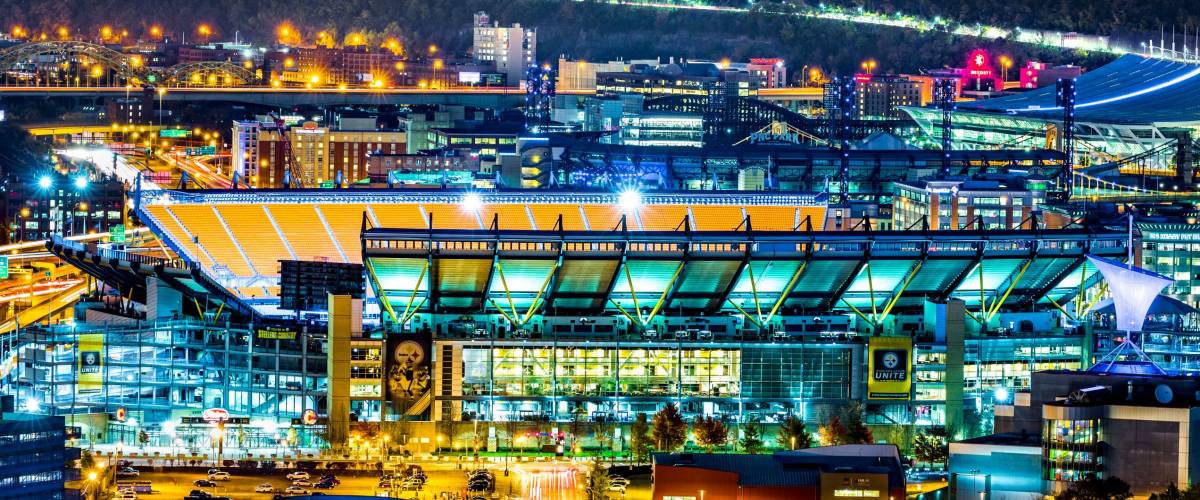 The place where you find fans waving their Terrible Towels during the playoffs, Heinz Field has a reputation as a phenomenal place to watch football.
It's got the ideal downtown Pittsburgh location, near the meeting point for the city's famed three rivers (Monongahela, Allegheny, and Ohio); the views are excellent no matter where you sit; and the food is top-notch.
On Yelp, where the stadium gets four and a half stars, one fan puts it this way: "Heinz field is magical."
4. AT&T Stadium, Dallas Cowboys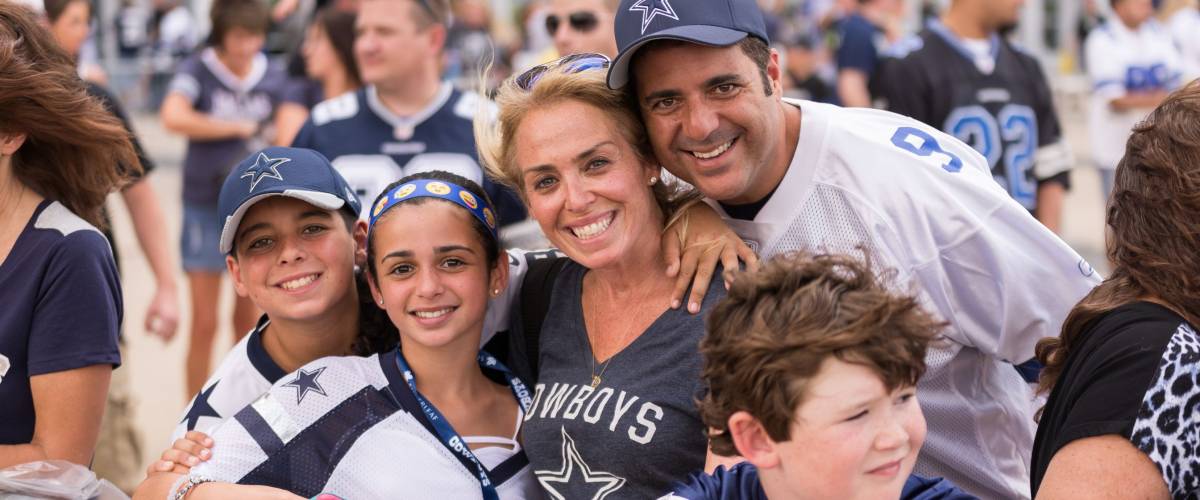 Let's just get it out of the way: Cowboys owner Jerry Jones went all out for AT&T Stadium, starting with the two massive sideline screens that broadcast all of the action on the field.
The displays — 160 feet wide and 72 feet tall — are among the largest video screens in the world and make almost any seat in the stadium feel like a spot in the front row.
The House That Jerry Built earns four stars on Yelp, where fans say it's nothing short of spectacular. "A must see for any football fan, especially a Dallas Cowboys fan," writes one.
3. Arrowhead Stadium, Kansas City Chiefs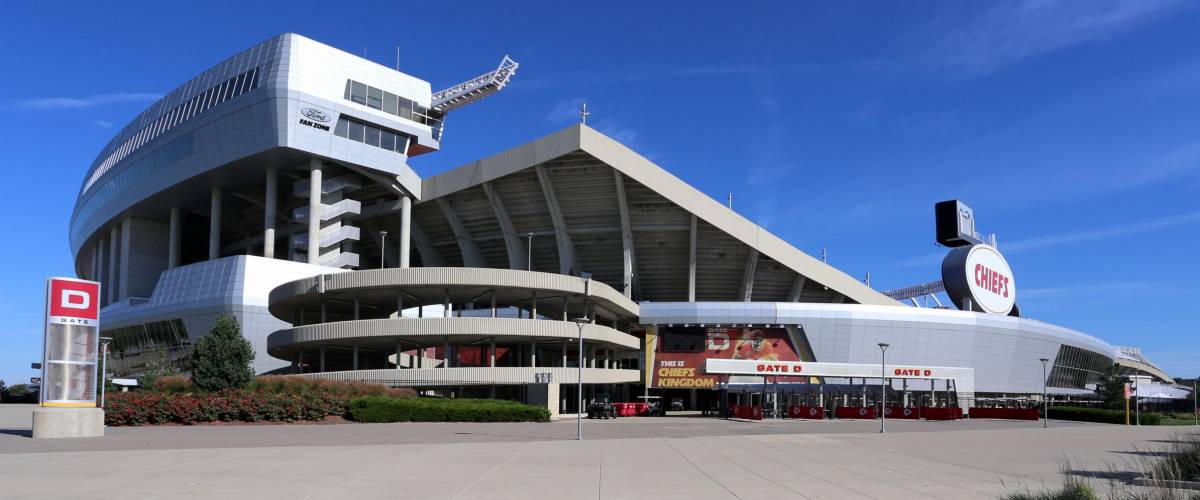 If you have never been to Arrowhead for a game — you need to. Built in 1972, and last renovated in 2010, Arrowhead not only offers delicious Kansas City barbecue, but it's also the loudest stadium in the world.
Don't believe it? On Sept. 24, 2014, an 8-second roar by Chiefs fans was the loudest ever recorded at a sports stadium, according to the Guinness Book of World Records.
"Be sure to bring those ear plugs for the kids!!!" advises one woman on Yelp, where Arrowhead has four stars.
2. CenturyLink Field, Seattle Seahawks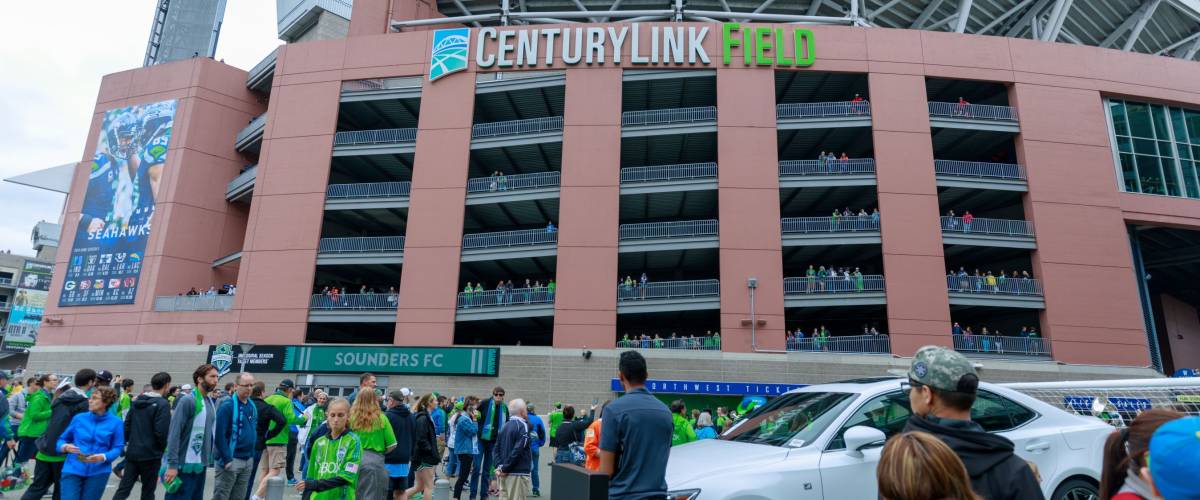 CenturyLink Field is simply the best modern-day stadium in the NFL. There's so much to like, including amazing sightlines, great seats and an abundance of food choices.
The fans — known as the 12s, because fans are the ceremonial "12th man" on a team — keep things lively on game days. In fact, the Seahawks previously held the record for the loudest crowd roar.
"The Clink" is awarded four stars on Yelp. "As expected the food and drinks are expensive. Ridiculously expensive," writes one Yelper, "but the food is good and they have a lot of options."
1. Lambeau Field, Green Bay Packers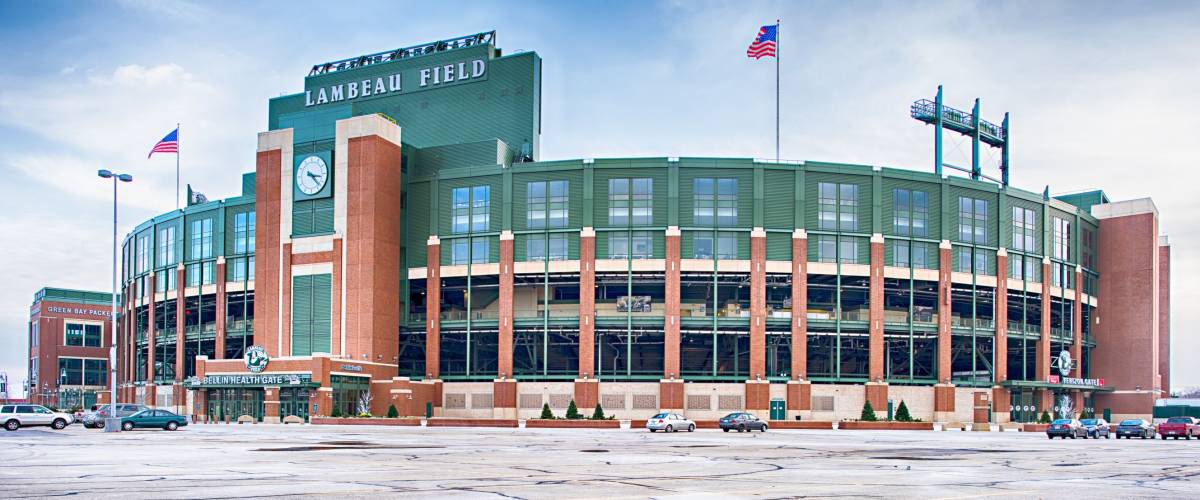 Lambeau Field is more than 60 years old and there's no dome, so winter game days can be painfully frigid in the stadium nicknamed "The Frozen Tundra." So what's to love about this place?
Simple, it's: "Historic. Iconic. Legendary. Lambeau Field is indescribable," says one person on Yelp, where the stadium gets four and a half stars. "Being there and in that environment is something you just have to experience to understand."
Fans are guaranteed a good experience because it's literally their team. The Packers are a nonprofit owned by more than 361,000 shareholding fans.