How to Roll Coins and Turn Your Loose Change Into Real Money
Rolling your coins is a great way to reclaim money you thought you'd spent.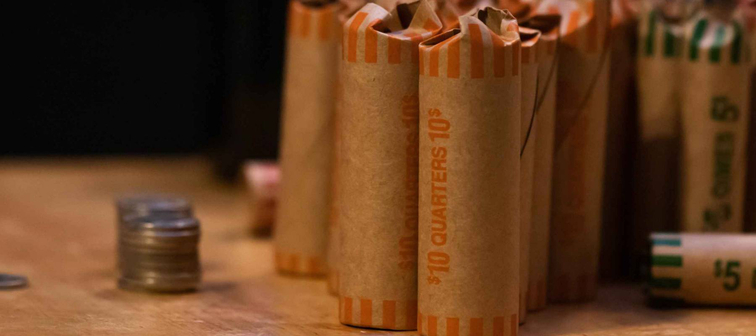 Mike Fig Photo / Shutterstock
Don't throw out that loose change you find every time you empty your pockets or vacuum under your couch cushions. All those coins can add up to serious cash.
If you hold onto all your spare change and put the coins into rolls, you may be surprised by how much you're able to reclaim from your sofa.
Rolling your coins will make it easier for you to deposit your cache of cash at the bank. And the process doesn't have to be painful — just follow these straightforward steps, and you'll soon have a little extra money socked away for a nice meal or maybe even a vacation.