When you're considering new places to live, it's important to find a locale that matches your cost of living requirements and that offers pleasant surroundings and a vibrant lifestyle. After all, you've just hit the freedom jackpot - you'd better make the most of it!
In creating our list of the best places to retire in America, we've considered the cardinal requirements for a great retirement: cities that offer great weather, a fair cost of living, and high quality of healthcare.
Check out our list of 20 inexpensive places to retire, and see if you can't find something that fits your vision!
1. Scottsdale, Arizona This community of a little more than 200,000 people offers warm weather, lots of parks, and immaculate streets. Its proximity to Phoenix makes it a great place for shopping, and there are many accommodations for outdoor sports such as golf. For a small city, it offers a remarkable variety of restaurants. There are also five major healthcare centers.
2. Metairie, Louisiana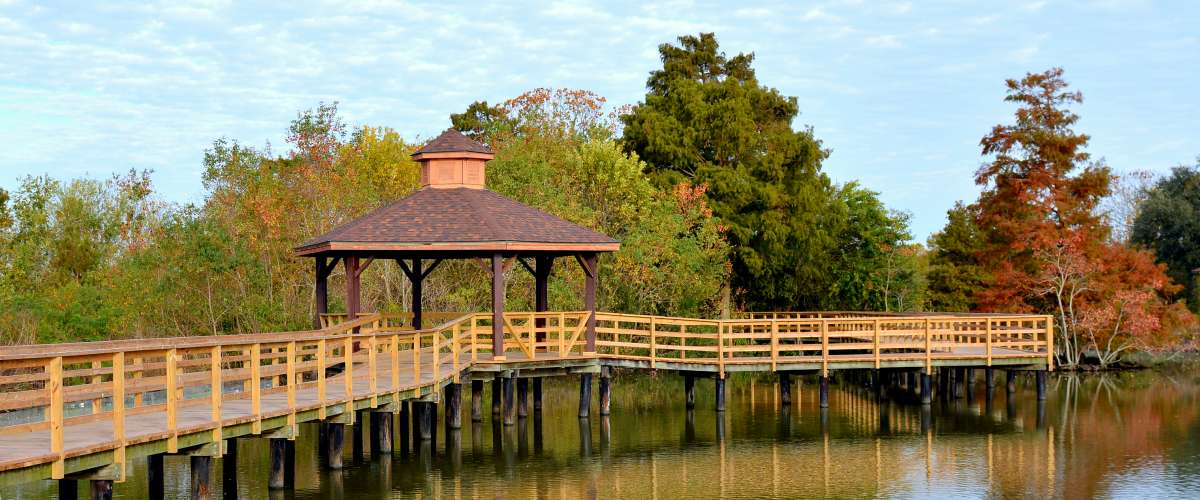 Despite having less than 150,000 residents, Metairie is a very diverse place. This town offers a robust nightlife and a very low cost of living. The median household income is around $52,000. Locals consider this town to be a good compromise between big-city and suburban living. Metairie is located just a 15-minute drive from New Orleans, so you can get a taste of the city any time you want. There is one healthcare center in Metairie, but access to New Orleans gives you a wide variety of healthcare providers.
Continued on NEXT page...
3. The Woodlands, Texas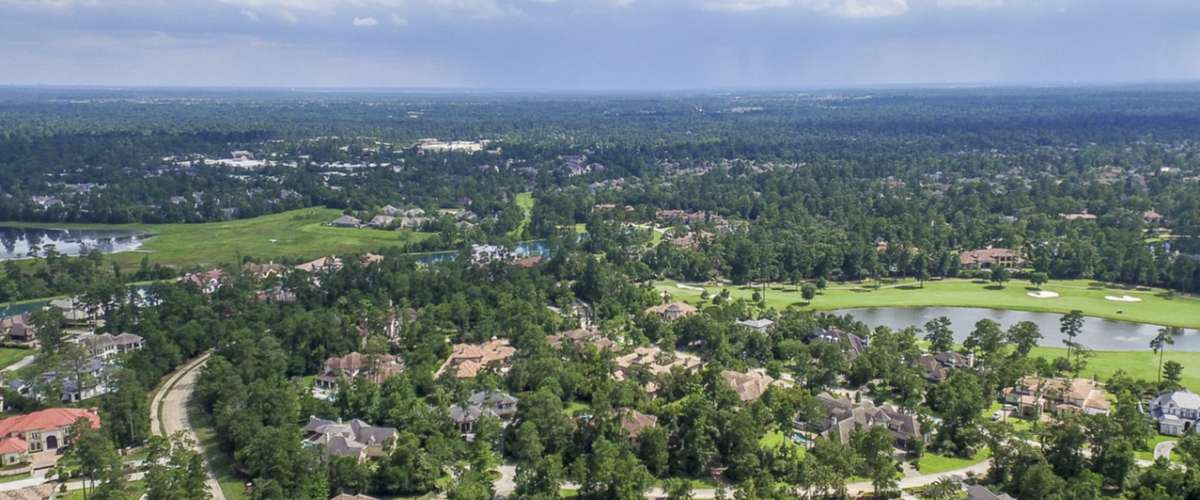 This community of approximately 100,000 is a well-kept secret for retirees. The Woodlands offers excellent housing and a low cost of living. The median rent is $1,300, and median home prices are around $300,000. This town has very low crime, and the weather is lovely and warm. The Woodlands' proximity to Houston gives you access to quality health care just a short drive away.
Continued on NEXT page...
4. Torrance, California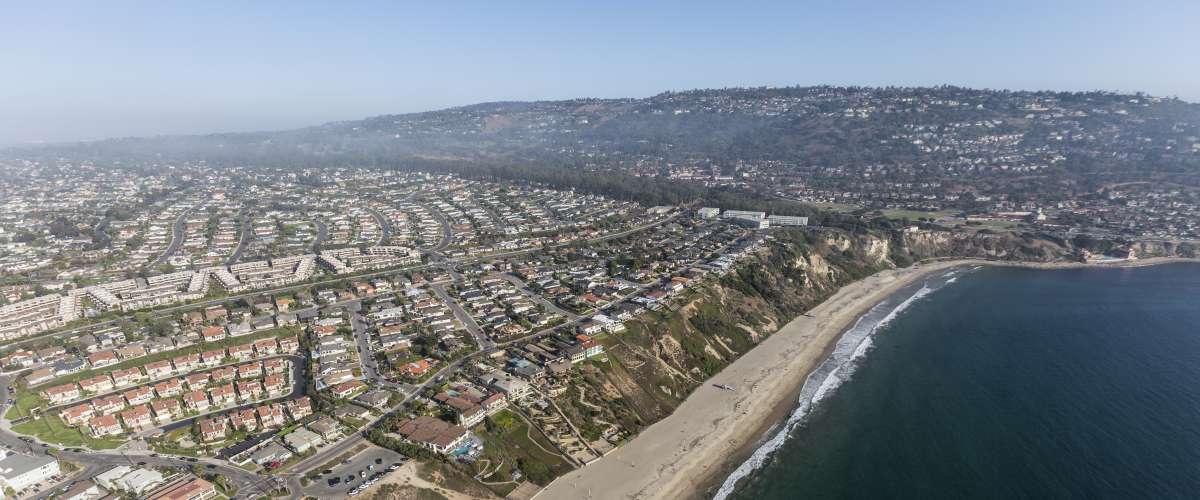 If you like the idea of living near Los Angeles but would prefer living in a smaller community, Torrance could be just the place you're looking for! This town is home to California's famous sunny weather and promises easy access to nearby beaches. It's a little pricier than some of the communities we have listed so far, with a median home value of $600,000. Median household income is just below $80,000. With 15 healthcare centers, Torrance is a good place for medical care.
Continued on NEXT page...
5. Augusta, Georgia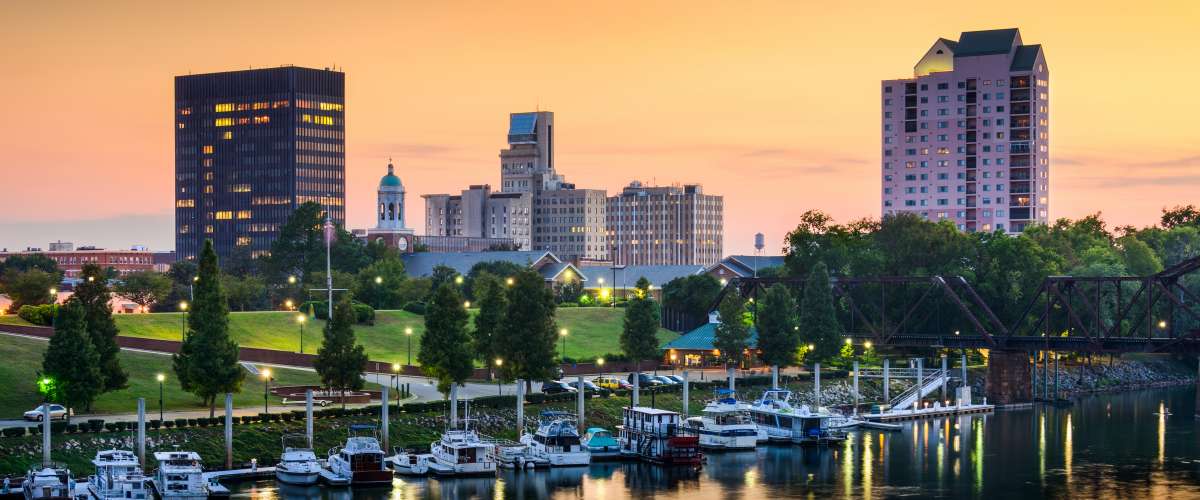 Augusta is a gem of Southern living. It is an inexpensive city, with a median household income of about $38,000. Augusta's crime rate is low and the town is rich in Southern history, and offers a wide variety of shopping and nightlife options. With its warm weather and two medical centers that focus exclusively on women's healthcare, Augusta sets a high standard for retirement living on this list.
Continued on NEXT page...
6. Cape Coral, Florida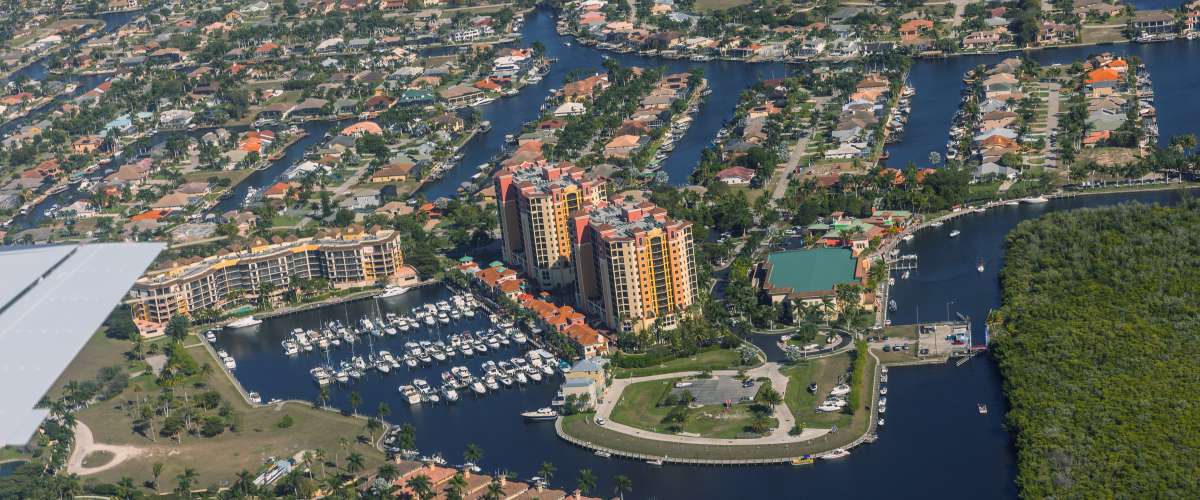 There will be some rebuilding to do in this city after Hurricane Irma; however, Cape Coral is a lovely town that is more than worthy of the investment. Cape Coral is located inland and is known for its low crime rate, excellent nightlife options, and perpetually sunny Florida weather. The cost of living is relatively low and there are many excellent healthcare facilities in town.
Continued on NEXT page...
7. Mesa, Arizona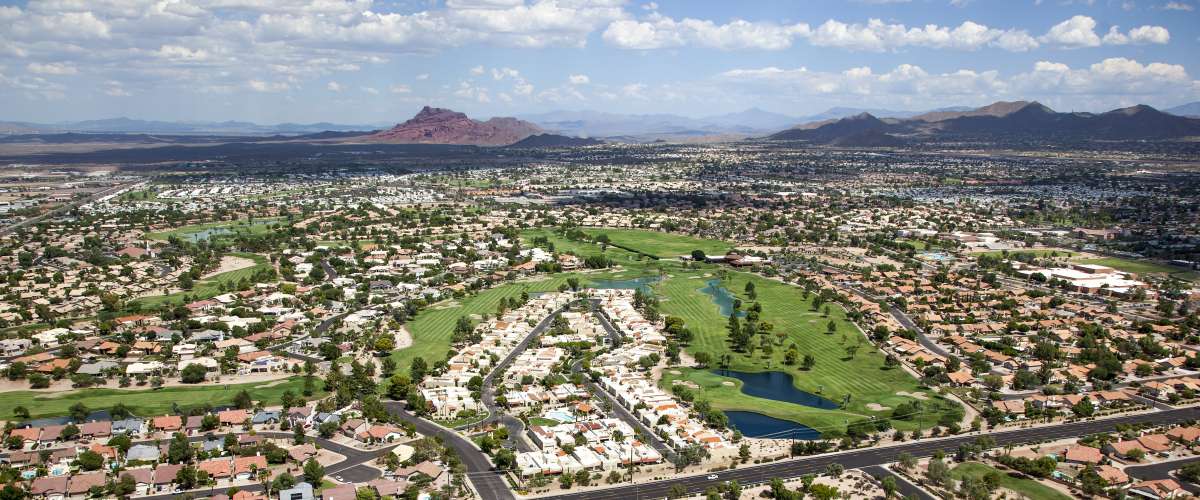 Mesa offers modest living, with a median rent below $900 and homes selling at around $150,000. This is suburban living in a dry climate, and having a swimming pool nearby is a must. The city is known for being well-organized, with its grid of streets that are easy to understand and navigate. Nightlife is robust and healthcare resources are excellent. The Arizona Medical Training Institute is located in Mesa.
Continued on NEXT page...
8. Las Vegas, Nevada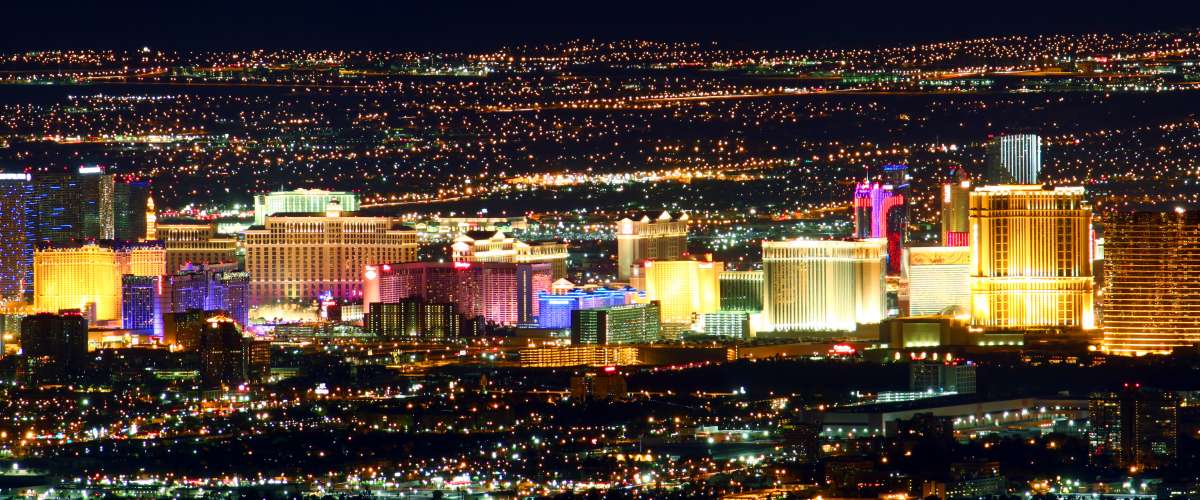 Despite being known for its famous gambling strip, Las Vegas features a number of communities where retirees can enjoy a high-quality, low cost of living. A household income of around $50,000 will get you a great lifestyle here. The weather is warm and dry, and the population is quite diverse. And of course, Vegas nightlife is among the best in the world, and entertainment is never far away. A wide variety of healthcare centers makes this a great place for medical care, too.
Continued on NEXT page...
9. Overland Park, Kansas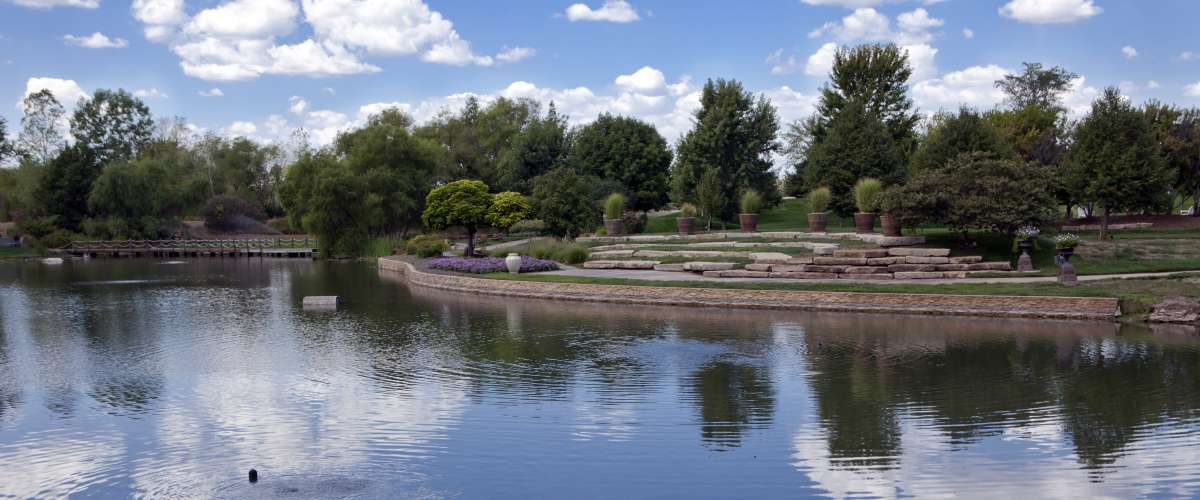 If you want to live in the American heartland, this is the place for you. The cost of living is slightly higher than some of the smaller locales on our list: you will need an income of about $72,000 to live here. Overland Park is close to Kansas City, so health care options abound. It is a low-crime city and residents consider it to be a nice, quiet place to live. The weather can be cold in winter, but summers are mild and sunny.
Continued on NEXT page...
10. Thousand Oaks, California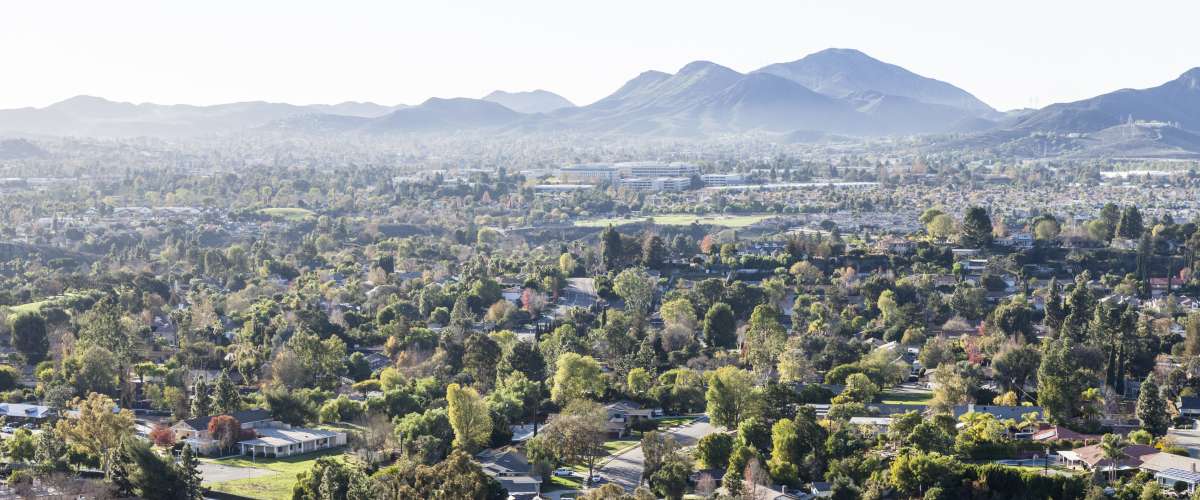 The cost of living in Thousand Oaks is on the higher side, but for those with an income of about $100,000, this can be an amazing choice for California living. This city is green and home to many parks and outdoor activities. It's located near Malibu and not far from Los Angeles. Good healthcare is found in surrounding areas, so be prepared to travel to your doctor.
Continued on NEXT page...
11. Evansville, Indiana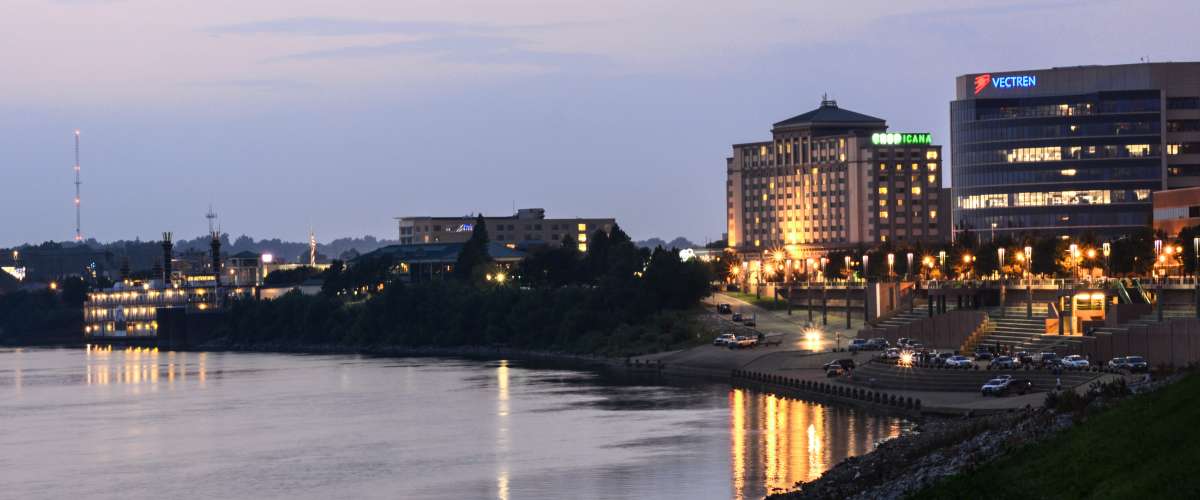 This is a fairly small city with a population of approximately 120,000, and the cost of living is very low. An income of $35,000 will get you a comfortable lifestyle here. The climate is subtropical, meaning that summers are hot but winters are blissfully mild. With more than 15 healthcare centers in the city, you'll have peace of mind and all the doctors and hospitals you'll need in your old age.
Continued on NEXT page...
12. Wichita Falls, Texas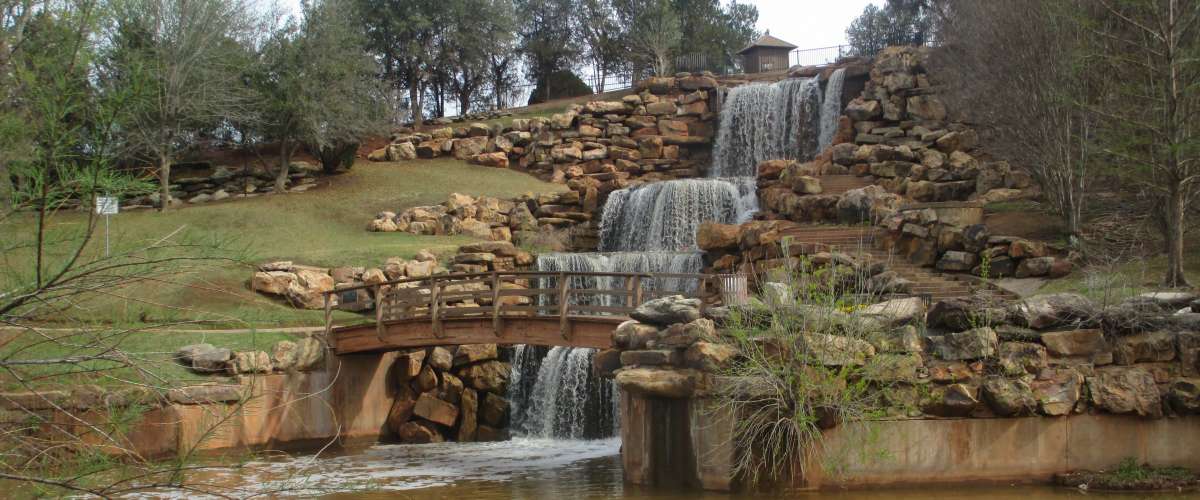 The nightlife is surprisingly vibrant in this small city of 100,000. You will also find warm Texas weather and a low cost of living in Wichita Falls. The median income is $44,000, and the town is a two-hour drive from Dallas. The town is relatively safe and there are two local hospitals and ten healthcare centers.
Continued on NEXT page...
13. Tampa, Florida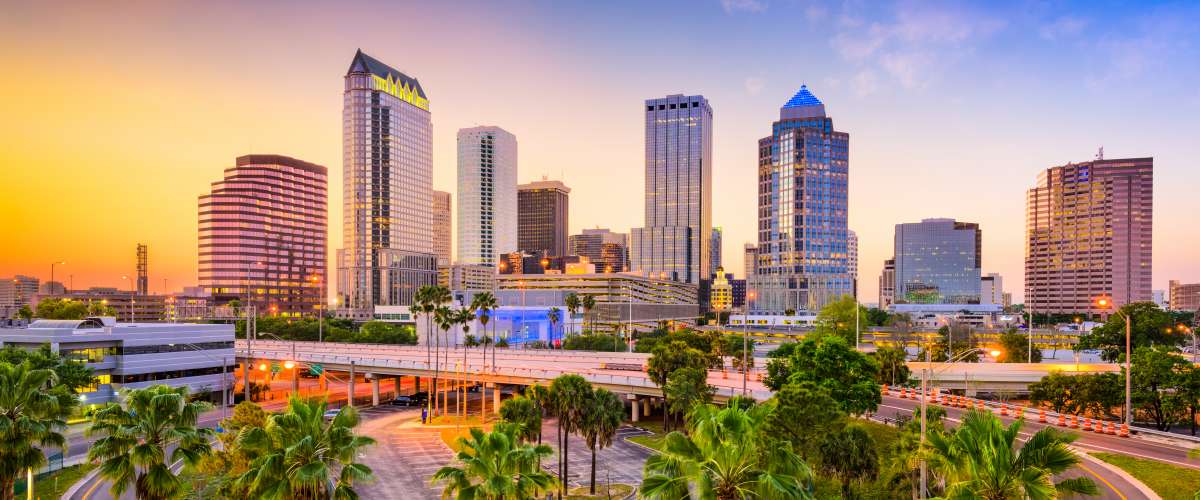 Tampa is located in a protected ocean inlet, so it is less susceptible to the harsh weather problems beach communities tend to have. Sunny Tampa is also home to a diverse population of about 350,000, and the cost of living requires an income of around $44,000. With two hospitals and 17 health care centers, you can count on getting high-quality medical care in Tampa.
Continued on NEXT page...
14. Charleston, South Carolina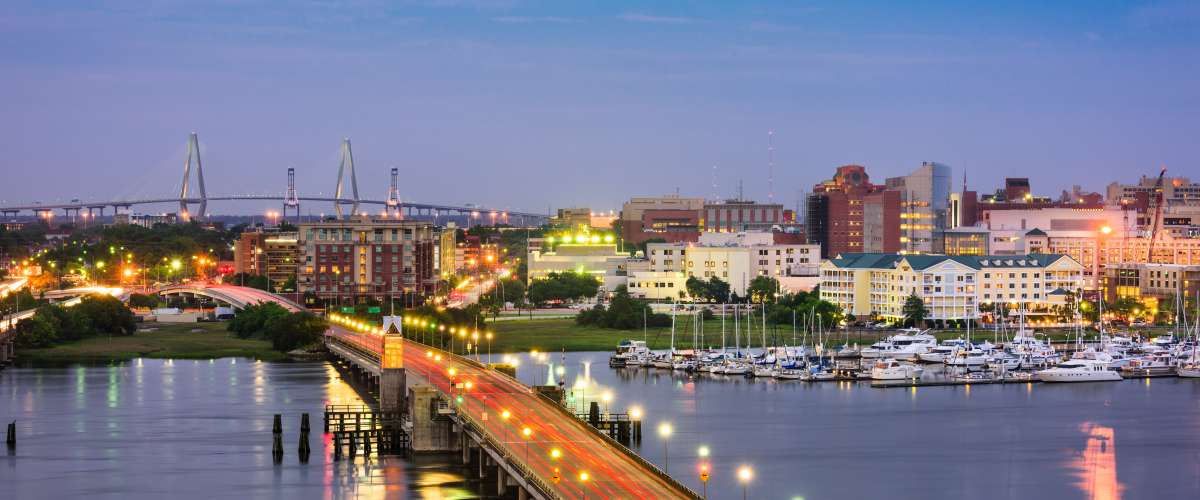 You can live comfortably in Charleston on an income of around $55,000, and the median price of homes is about $250,000. In Charleston, you will have access to beaches, excellent restaurants, and plenty of outdoor fitness activities. The summers can be hot, but winters are relatively tame. The city also boasts two hospitals and eight healthcare centers.
Continued on NEXT page...
15. Springfield, Missouri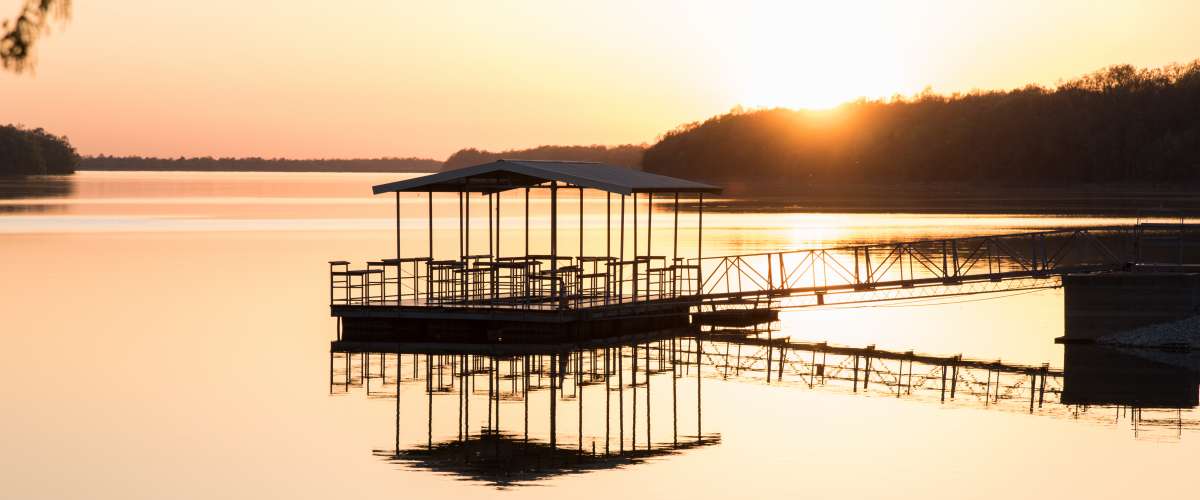 Springfield is an inexpensive place to live: the median income is around $34,000, and rent can be less than $700 per month. Median home prices come in at just over $100,000. You will see some snow in the winter and summers can be hot, but not extreme. The city has three hospitals, as well as extensive home care offerings.
Continued on NEXT page...
16. Cedar Rapids, Iowa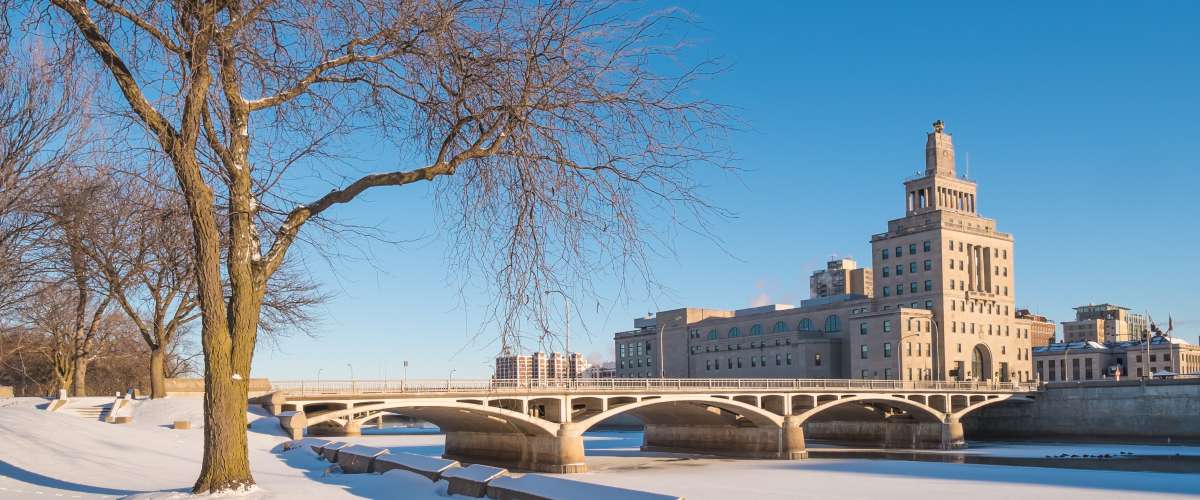 This small city of 128,000 is developing at a quick pace. Traffic can be heavy during rush hours, but you will find easy access to the interstate highway. Cost of living is low, with a median income of $53,000. Winters can be quite cold and long, while summers are hot and humid. For people who are used to definite seasons and want to take advantage of investment potential in this growing city, Cedar Rapids is a great retirement option. This community has 16 healthcare centers and rates highly for medical access.
Continued on NEXT page...
17. Las Cruces, New Mexico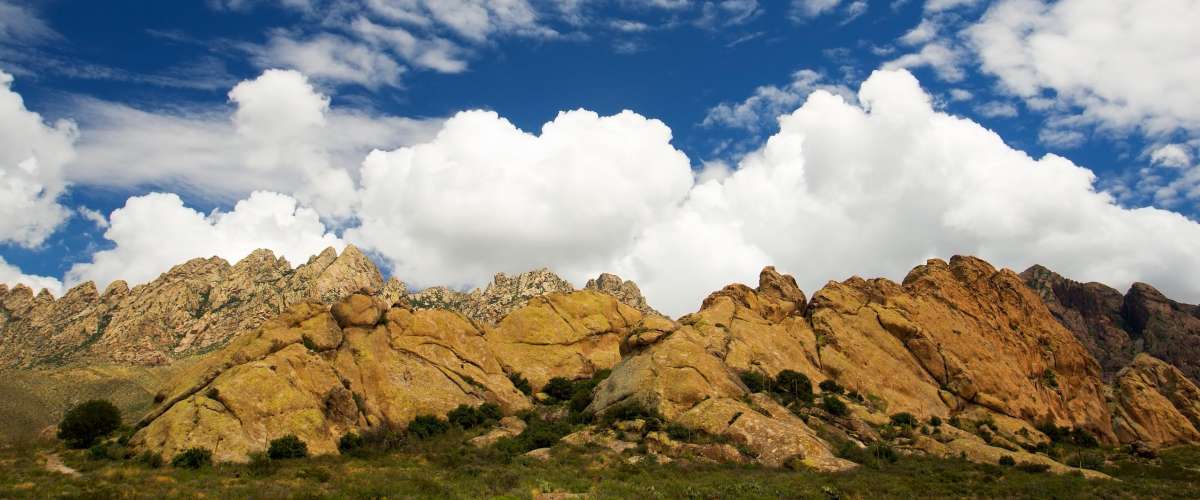 With a modest population of about 100,000, Las Cruces offers small-city living at a low price. Cost of living is relatively low, with a median income of $41,000. New Mexico State University is located here, giving the city a vibrant character and bringing in new restaurants and nightlife venues every year. In Las Cruces, you will experience nice, hot New Mexico weather. For a small city, it also has a robust healthcare system with 18 major healthcare centers.
Continued on NEXT page...
18. Mobile, Alabama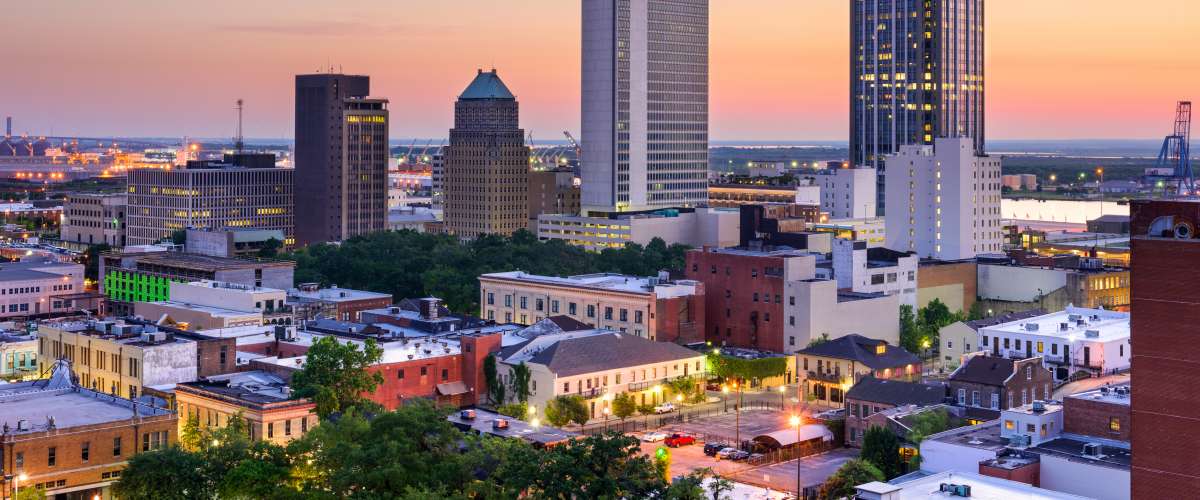 Mobile offers inexpensive living and a mild, temperate climate. The median household income is $38,000. Winters are rainy and summers are hot and humid, making the town a perfect retirement getaway from snowier areas. The city's 18 major health care centers include a hospital and two nursing homes.
Continued on NEXT page...
19. Richardson, Texas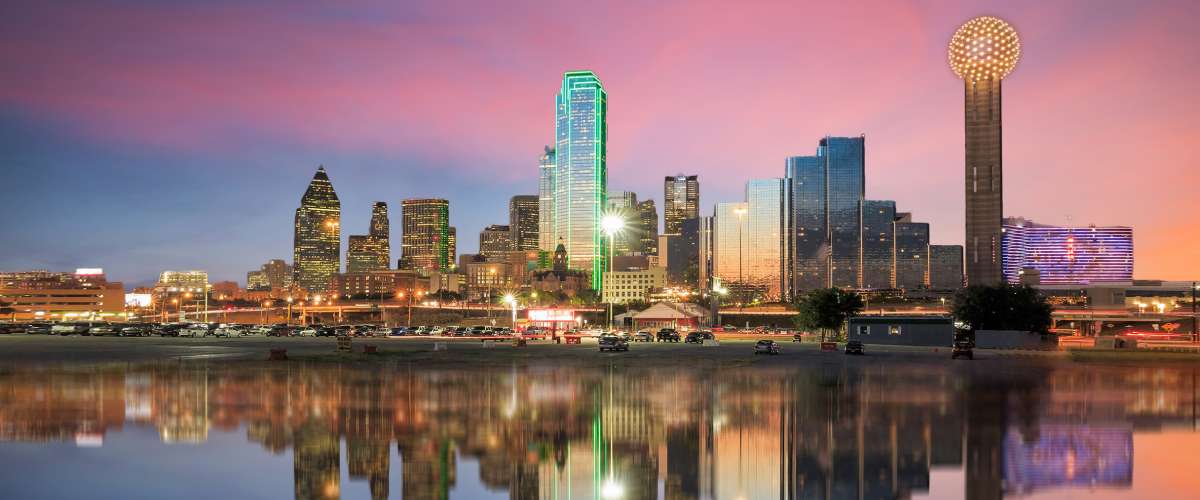 Richardson, Texas, has hot summers and mild winters, and this friendly city has a low crime rate. The cost of living is a bit higher than in some of the other cities on our list: you'll need an income of around $72.000 to live comfortably here. Richardson is located near Dallas, so you'll have big-city amenities while living in a small community of just over 100,000. Three hospitals and 15 medical centers ensure you'll never be without healthcare when you need it.
Continued on NEXT page...
20. Lakeland, Florida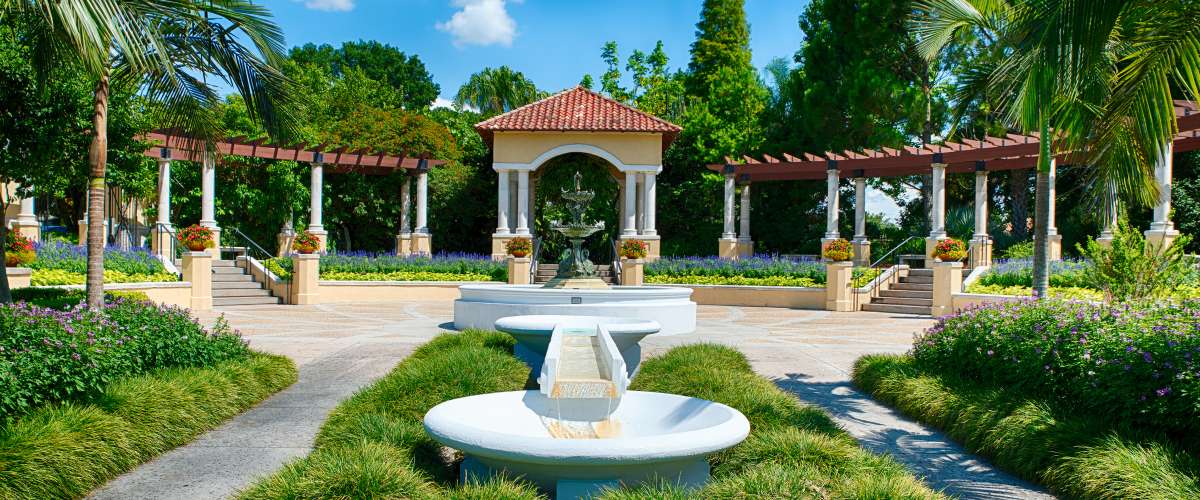 Lakeland is nestled safely in the middle of Florida, far away from weather-beaten coasts. The climate is warm and mild all year, and the cost of living requires an income of only $39,000. This is a family-friendly town that is home to a hospital and 17 healthcare centers.
The Bottom Line
Moving to a new place when you retire requires some due diligence to make sure it ticks all the boxes. You can use the cities on this list as a starting point to find locales that suit your tastes and needs. Although we've focused on climate, cost of living, and healthcare for our selections, you may have additional criteria you want to consider, such as proximity to your family. Take your time — and you're sure to find the perfect spot where you'll live happily and comfortably for a long time.