Here are the states that tax your Social Security benefits — and how they do it.
1. Colorado If you're considering retirement in the Rockies, Colorado promises beautiful scenic drives and relatively low taxes on seniors. This state does tax Social Security, but it's not as bad as you might think.
In the Centennial State, up to $20,000 in benefits can be excluded from taxable income if you're under 65. If you're 65 or older, up to $24,000 can be tax-free.
Many seniors will never face the tax, since the average Colorado retiree will collect around $18,400 from Social Security in 2020.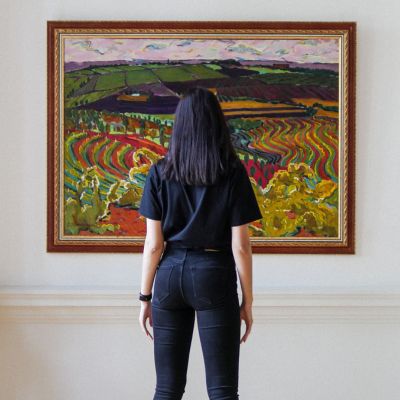 Contemporary art has outperformed the S&P 500 by 131% for the past 26 years. Join the exclusive platform to invest in million-dollar works by artists like Banksy, Basquiat, and more. Get started today and diversify your portfolio with art.
Learn More
2. Connecticut Connecticut is one of America's richest states: The median household income here is $76,348. The Nutmeg State also is one of the least tax-friendly states, particularly for retirees.
But the state recently cut taxes on Social Security benefits, saving the state's seniors an estimated $24 million starting with the 2019 tax year. That is, the taxes being filed in 2020.
Connecticut used to tax the Social Security of residents with adjusted gross income (earnings minus some deductions) over $50,000 for singles and $60,000 for couples filing jointly. Those limits have now been raised to $75,000 and $100,000.
3. Kansas The nation's breadbasket is known for its wide-open plains, its wheat and sunflower fields, and its friendly folks.
The Kansas tax laws aren't completely friendly to Social Security recipients, but at least the bar that triggers taxes has been set high — allowing many seniors to avoid denting their retirement savings to pay tax bills.
Social Security benefits are tax-free for residents with adjusted gross income of $75,000 or less, whether you file as a single, a married couple or a head of household.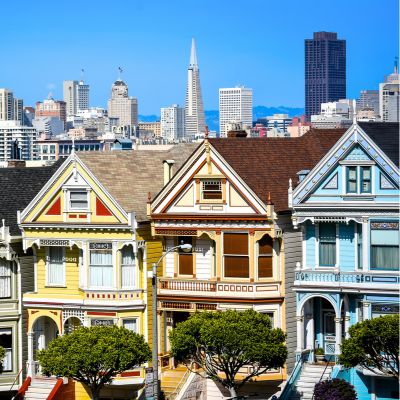 Believe it or not, you don't need millions, or even hundreds of thousands to invest in real estate. Arrived is an online platform where you can invest in shares of rental homes and vacation rentals without the headaches of being a landlord.
Learn More
4. Minnesota When you retire in the North Star State, you have to put up with the notoriously frigid winters — and the cold reality of its Social Security taxes.
You will pay state income tax on your benefits, though you're allowed to subtract some of that money from your taxable earnings: $5,150 in benefits if you're married filing jointly, $4,020 if you file as a single or head of household, and $2,575 if you're married filing separately.
The subtractions phase out at certain income levels and disappear completely for high earners, including individuals with incomes over $81,180 and couples making more than $103,930.
5. Missouri The Show Me State loves to show off its gorgeous Ozark mountains and the world's tallest arch, the Gateway Arch on the Mississippi River in St. Louis.
Though Missouri taxes Social Security benefits, it does show some mercy to its retirees.
Single Missourians who are 62 or older don't pay the tax if their adjusted gross income is less than $85,000. For married couples who file jointly, the exemption applies to incomes up to $100,000. Seniors whose incomes go over the line may get a partial exemption.
6. Montana The stunning mountains, lakes and national parks in this state draw tourists and tempt retirees looking to settle down someplace quiet with a lot of elbow room.
The Treasure State has low property taxes and no sales taxes. Social Security is taxed, but through a unique formula; retirees have to use a worksheet to figure out how much of their benefits are taxable.
Single beneficiaries with incomes up to $25,000 and couples earning up to $32,000 generally pay no tax. The state legislature in 2019 passed a bill to raise the thresholds, but Gov. Steve Bullock said it would cost the state too much, so he vetoed it.
7. Nebraska This Midwestern state is known for its violent thunderstorms and tornadoes, and its tax laws don't look too sunny either.
Nebraska often finds itself ranked among America's high-tax states because of its relatively steep property taxes, and its tax on Social Security doesn't help the state's reputation as a big taxer.
Benefits can be taxed if adjusted gross income is over $43,000 for single people or $58,000 for married couples who file joint returns.
8. New Mexico The Land of Enchantment has low property taxes that have helped land New Mexico on lists of the best states for taxes. But that magic doesn't extend to retirees.
Social Security is partially taxed and the impact is harsh, says Fred Nathan, executive director of the nonprofit Think New Mexico. He says the average beneficiary in the state takes a nearly $700 a year tax hit.
The state legislature is moving to cut New Mexico's Social Security tax.
9. North Dakota The Peace Garden State is the top honey producer in the nation, but its tax on Social Security has not been much of a sweet deal. The state is trying to fix that.
A new law will allow seniors to avoid taxation of their benefits if they're single filers earning less than $50,000 or joint filers with income under $100,000.
State Tax Commissioner Ryan Rauschenberger told KFYR-TV that while North Dakota's income tax rate is pretty low, every bit helps for Social Security beneficiaries.
10. Rhode Island If you're thinking of retiring to the Ocean State for some sailing in the sun, keep in mind that Rhode Island's tax laws may not be a breeze. That's particularly true if you expect to make a lot of money during your retirement years.
The state taxes Social Security benefits, but only for retirees with higher incomes. There's no tax if adjusted gross income tops $85,150 for single filers or $106,400 for joint filers.
Taxes can be a financial drain during retirement at any income level, but financial planning help is available online and by phone to show you how to stretch your savings.
11. Utah Utah's world-renowned ski resorts and impressive rock formations draw visitors from all over. But its tax laws can be a turn-off for Americans thinking about retiring here.
The Beehive States taxes Social Security the same way as the federal government, which means up to 85% of your benefits are taxable income if you have lots of other earnings in addition to Social Security.
The state legislature is considering a bill that would give Social Security recipients $15 million in tax breaks.
12. Vermont The Green Mountain State's taxes can be as steep as its hills. Retirees pay tax on their Social Security benefits, but a 2018 state law has taken some of the sting out of that tax burden.
Social Security is now tax-free for single seniors with adjusted gross income up to $45,000 and married joint filers with AGI of $60,000 or less.
The exemption phases out for retired Vermonters whose earnings go over the thresholds. There's no exemption once adjusted gross income tops $55,000 for an individual or $70,000 for a couple.
13. West Virginia West Virginia is one of the most scenic states in the U.S., known for its winding, mountainous country roads. (Note: Your ears will pop.)
The state's tax on Social Security hasn't been so pretty, but it's being phased out under a law passed last year.
Starting with 2020 tax returns, 35% of benefits will be exempted from taxes. That increases to 65% for the 2021 tax year, and on 2022 returns Social Security will be 100% tax-free.
Sponsored
Follow These Steps if you Want to Retire Early
Secure your financial future with a tailored plan to maximize investments, navigate taxes, and retire comfortably. Zoe Financial is an online platform that can match you with a network of vetted fiduciary advisors who are evaluated based on their credentials, education, experience, and pricing. The best part? - there is no fee to find an advisor.