California mortgage rates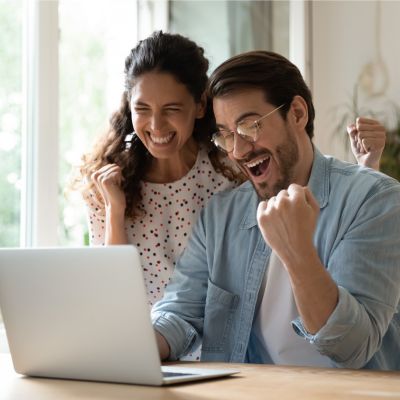 Compare current mortgage rates from top national lenders. Get the best rate for your purchase or mortgage refinance.
Compare Rates
Mortgages in California
The California Housing Finance Agency (CalHFA) was created to support the needs of low- to moderate-income residents with the financial resources and support they need to find affordable housing.
Working with one of CalHFA's preferred lenders, you'll be able to apply for mortgage and down payment assistance programs.
To qualify for assistance, you will have to attend an eight-hour homebuyer education course. The online course costs $99, while the fee for in-person options varies by agency. CalHFA is specific about the course you take because they want to ensure you receive one-on-one counselling and follow-up. You'll be provided with a certificate of completion once you're done.
In addition to the income limit requirements, you'll have to show you have good credit, with credit score requirements of at least 660 to 680.
Who qualifies as a first-time homebuyer?
CalHFA defines a first-time homebuyer as someone who has not owned and occupied their own home in the last three years. So if you've never owned a home, you're a first-time homebuyer. But if you owned a home three or more years ago and sold it, you are right back to being a first-time homebuyer again.
Both groups can take advantage of all of the benefits of CalHFA's first-time homebuyer programs.
More: Get a free credit score and credit monitoring from Credit Sesame.
MyHome Assistance Program
The MyHome Assistance Program lends money you can use for the down payment and closing costs on your first home. These loans are "silent seconds," meaning you don't have to pay them back until your home is sold, refinanced or paid in full.
The loans range from 3% to 3.5% of the home's purchase price but are capped at $10,000.
You don't apply directly to CalHFA for MyHome; rather, you work with your loan officer to compile and submit the required documents, which are likely to include pay stubs, bank statements, employment history and previous tax returns.
CalHFA Zero Interest Program
For conventional and FHA mortgages, CalHFA offers a special CalPlus program.
These mortgages will come with a slightly higher 30-year fixed interest rate but are bundled with the Zero Interest Program (ZIP). Through ZIP, you can get a "silent second" loan — with deferred payments and no interest at all — that you can use for your down payment and closing costs.
To qualify for this program, you'll have to meet the assistance requirements for both credit and income and you must plan to use the property as your primary residence. You can check the specific eligibility requirements of each loan program through the CalHFA website.
Because CalHFA doesn't directly loan money, you'll have to apply for ZIP through your loan officer as well.
Sponsored
Secure your retirement with a reverse mortgage
If you're low on cash savings and investments but have wealth in your home, a reverse mortgage is a great option for covering retirement expenses.
Mutual of Omaha is a trusted insurance provider that helps you make the most of your home equity.