1. Don't let it rot in your checking account Setting your tax refund aside in an emergency fund is one of the smartest things you can do. Many financial advisers recommend keeping enough cash on hand to cover at least six months of your regular expenses.
But keep in mind: Where you stash your emergency savings matters a lot.
Don't just leave your funds in a traditional checking account, which pay zero-to-puny interest. By letting your refund stagnate in one, you're squandering its earning potential.
The best place to build your emergency fund is in a high-yield savings account. That way your money will have a chance to grow, so you'll have more available when you need it most.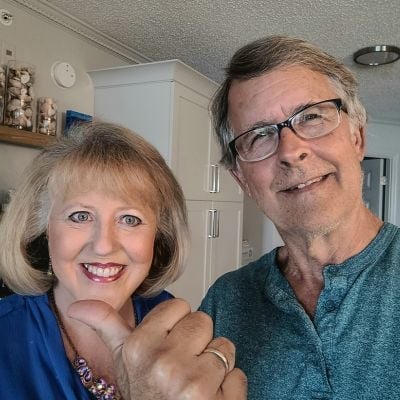 2. Don't go on a spending spree Now that stores are finally opening back up, you may be tempted to stretch your legs and engage in a bit of tax-refund-sponsored retail therapy.
But it's important to remember that the job market is still shaky, and a gigantic new TV won't be much comfort if you're struggling to make ends meet.
As we've already mentioned, building up your emergency savings should be your first priority for your tax refund if you want to protect yourself against a sudden financial downturn.
If your emergency fund is set and you feel like you can afford to treat yourself, make sure to at least earn some money back on your splurging with a cash-back card.
If you don't already have a cash-back credit card, you should know you can get cash-back debit cards too that will earn you up to 10% back every time you shop at your favorite stores.
3. Don't drop it all on debt Although using your tax refund to pay off your debt is normally wise, this year is a bit different.
A number of financial institutions are offering relief to their customers during the pandemic, so you may be able to defer your payments and interest for the time being and put your refund toward other uses instead.
For example, if you've got debt from a federal student loan, the government will let you skip your payments until Sept. 30, 2020. Your interest rate will drop to 0% until then.
If your student loan is from a private lender, you'll probably still have to pay — but you may be able to save some money by refinancing.
It's simple and free to compare refinancing options online, so it's worth checking to see whether you can get a better rate and bring down your monthly payment.
Stop overpaying for home insurance
Home insurance is an essential expense – one that can often be pricey. You can lower your monthly recurring expenses by finding a more economical alternative for home insurance.
SmartFinancial can help you do just that. SmartFinancial's online marketplace of vetted home insurance providers allows you to quickly shop around for rates from the country's top insurance companies, and ensure you're paying the lowest price possible for your home insurance.
Explore better rates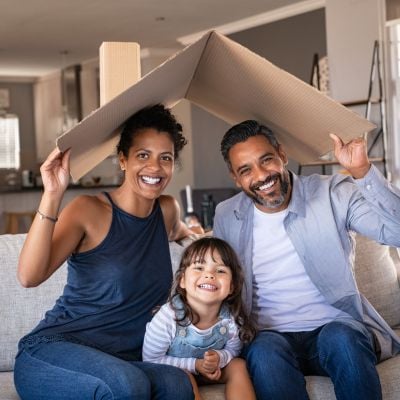 4. Don't forget about your family's future When you think about all the things you could spend your tax refund on, life insurance is probably pretty low on the list. But as the events of this year have shown, some things are out of our control. You want to be as prepared as possible.
Buying a life insurance policy is the easiest way to ensure that your family is protected financially, no matter what happens.
And if you're worried that getting insurance is going to be a long, complicated process, don't be. In less than two minutes, you can gather multiple offers online, all tailored to fit your family's needs.
Depending on your health and age, you could get $1 million in coverage for as little as a dollar a day. In terms of bang for your buck, life insurance could very well be the very best use of your tax refund.
5. Don't use it to buy a new car With gas prices so low, now seems like the perfect time to pick up your dream ride and cruise around to your heart's content.
Even though your "free money" could allow you to put a larger-than-usual down payment on a dream ride, remember that new vehicles plummet in value the second you drive one off the lot. You won't get nearly as much back if your financial situation changes and you have to sell.
Right now, it's a better idea to go for a pre-owned car you can afford without having to tap into your refund.
And keep in mind that whatever type of car you buy, you're going to need to make monthly insurance payments to keep it on the road.
Make sure to use a free service online that will let you compare rates from multiple insurers. Shop around and see who's offering the best deals before you lock in a policy.
6. Don't neglect your retirement plan The economic turmoil caused by the pandemic has had a profound impact on many Americans' retirement funds. People nearing their golden years have seen their investments sink over the past few months.
If your nest egg got cracked, consider putting your tax refund toward your retirement fund.
That's a sound choice, no matter your age. If your retirement is a long way off, investing a portion of your tax refund into a retirement account will pay even bigger dividends down the road.
Balancing today's needs with the future can be difficult, so you might want to consider recruiting a certified financial planner to help you hit your goals.
Some financial planners operate entirely online, so you'll be able to prepare for your retirement without ever having to leave the house.
7. Don't make bad bets Casinos across the country are finally up and running after months on ice, but the odds are not in your favor if you're hoping to double your tax refund at the tables.
A smarter way to experience that thrill is to invest in the stock market.
Thanks to the pandemic, you may still be able to scoop up some high-profile stocks at ultra-low prices. Just be sure to thoroughly research each company before buying in. If you're playing the long game, look at solid dividend-earning stocks or stable ETFs to build your portfolio.
Even if you don't have much experience investing, you can use a robo-advisor to manage your investments for you and make the whole process stress-free.
Your robo-advisor will automatically update your portfolio whenever there's a market shift. Once you've chosen the risk level you're comfortable with, you can just sit back and watch your money grow.
Sponsored
Follow These Steps if you Want to Retire Early
Secure your financial future with a tailored plan to maximize investments, navigate taxes, and retire comfortably.
Zoe Financial is an online platform that can match you with a network of vetted fiduciary advisors who are evaluated based on their credentials, education, experience, and pricing. The best part? - there is no fee to find an advisor.