How are taxes on Social Security benefits calculated?
To determine whether your benefits are taxable in a given year, you need to calculate what the Social Security Administration (SSA) calls your combined income, which includes your adjusted gross income (AGI), non-taxable interest and 50% of your Social Security benefits. If you're married and filing jointly, calculate your total combined income by adding half of your Social Security benefit and half of your spouse's Social Security benefit to the sum of both your AGIs plus non-taxable interest.
Tax will be applied to 50% of your benefits if:
you're filing as an individual and your combined income is $25,000 to $34,000, or
you're filing jointly with your spouse and your combined income is $32,000 to $44,000.
Tax will be applied to 85% of your benefits if:
you're filing as an individual and your combined income is more than $34,000, or
you're filing jointly with your spouse and your combined income is more than $44,000.
These thresholds are fairly low, so there's a strong chance you'll end up paying taxes. All the more reason to consider the five pieces of advice below.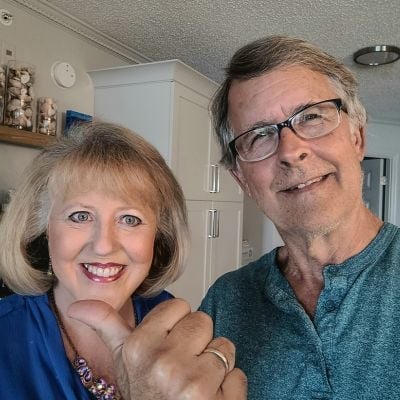 1. Make tax-deductible contributions to an IRA
You may be able to reduce your AGI by contributing to an individual retirement account (IRA). Depending on your income, your tax filing status and whether you participate in an employer-sponsored plan such as a 401(k), your contributions to an IRA may be partially or fully tax-deductible.
It was announced on Nov. 1 the 2024 IRA contribution limit will rise to $7,000. In 2023, the limit is $6,500. If you're over 50 years of age, you can contribute an extra $1,000 to "catch up," so your actual limit may be $8,000 (2024) or $7,500 (2023).
2. Take withdrawals from your Roth IRA and Roth 401(k) first
Since contributions to Roth IRAs and Roth 401(k)s aren't tax-deductible, withdrawals from those accounts are tax-free if you're over age 59.5 and the account has been open for at least five years. Thus, the withdrawals don't count towards your AGI.
One tax-reduction strategy, therefore, is to withdraw from these accounts before withdrawing from traditional retirement accounts, for which the distributions are taxable. You can avoid taxes on your retirement income for as long as you're able to live off of a combination of Social Security benefits and income from Roth accounts.
Stop overpaying for home insurance
Home insurance is an essential expense – one that can often be pricey. You can lower your monthly recurring expenses by finding a more economical alternative for home insurance.
SmartFinancial can help you do just that. SmartFinancial's online marketplace of vetted home insurance providers allows you to quickly shop around for rates from the country's top insurance companies, and ensure you're paying the lowest price possible for your home insurance.
Explore better rates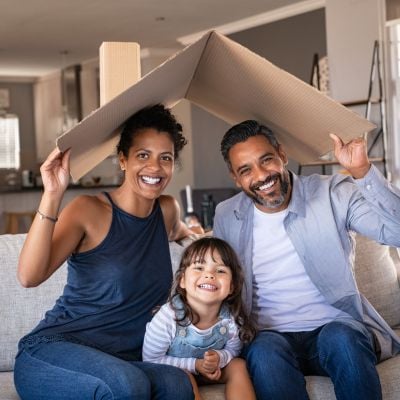 3. Use taxable income and delay claiming Social Security
One way to guarantee that no tax will be applied to your Social Security benefits, at least for a period of time, is not to collect them. Instead, consider funding your early retirement years through IRA and 401(k) withdrawals. Even though those funds will be subject to income tax, the strategy could increase your future Social Security benefits and potentially decrease your future AGI.
You're eligible to claim Social Security benefits once you reach the age of 62, but it pays to delay since your benefit will be about 30% greater if you wait till full retirement age, which is between 66 and 67, depending on your birth year. Beyond that, your monthly payout increases every year you delay filing for benefits until you reach age 70.
Additionally, if you withdraw from your non-Roth retirement accounts, you reduce the balance in these accounts, which in turn will reduce the required minimum distributions (RMDs), which are the amounts you'll be required to withdraw as of a legally specified age (either 72 or 73, depending on your birthday and birth year). Lower RMDs could result in AGIs falling below the thresholds that trigger taxes on Social Security.
4. Maximize your tax efficiencies
Check in with your financial adviser to ensure your retirement investments are being managed as tax-efficiently as possible. One way to do this is through "tax-loss harvesting," whereby selling stocks at a loss offsets capital gains earned elsewhere, reducing taxable income and your AGI.
5. Donate your RMDs to charity
If you don't need the income from your RMDs, you can avoid having them count as part of your AGI by donating them to charity.
Paying tax on your Social Security benefit can come as an unpleasant surprise, especially when you're trying to prolong your income in retirement. Talk to your financial adviser about which strategies could help to reduce that tax burden and maximize your benefits.
Sponsored
Follow These Steps if you Want to Retire Early
Secure your financial future with a tailored plan to maximize investments, navigate taxes, and retire comfortably.
Zoe Financial is an online platform that can match you with a network of vetted fiduciary advisors who are evaluated based on their credentials, education, experience, and pricing. The best part? - there is no fee to find an advisor.