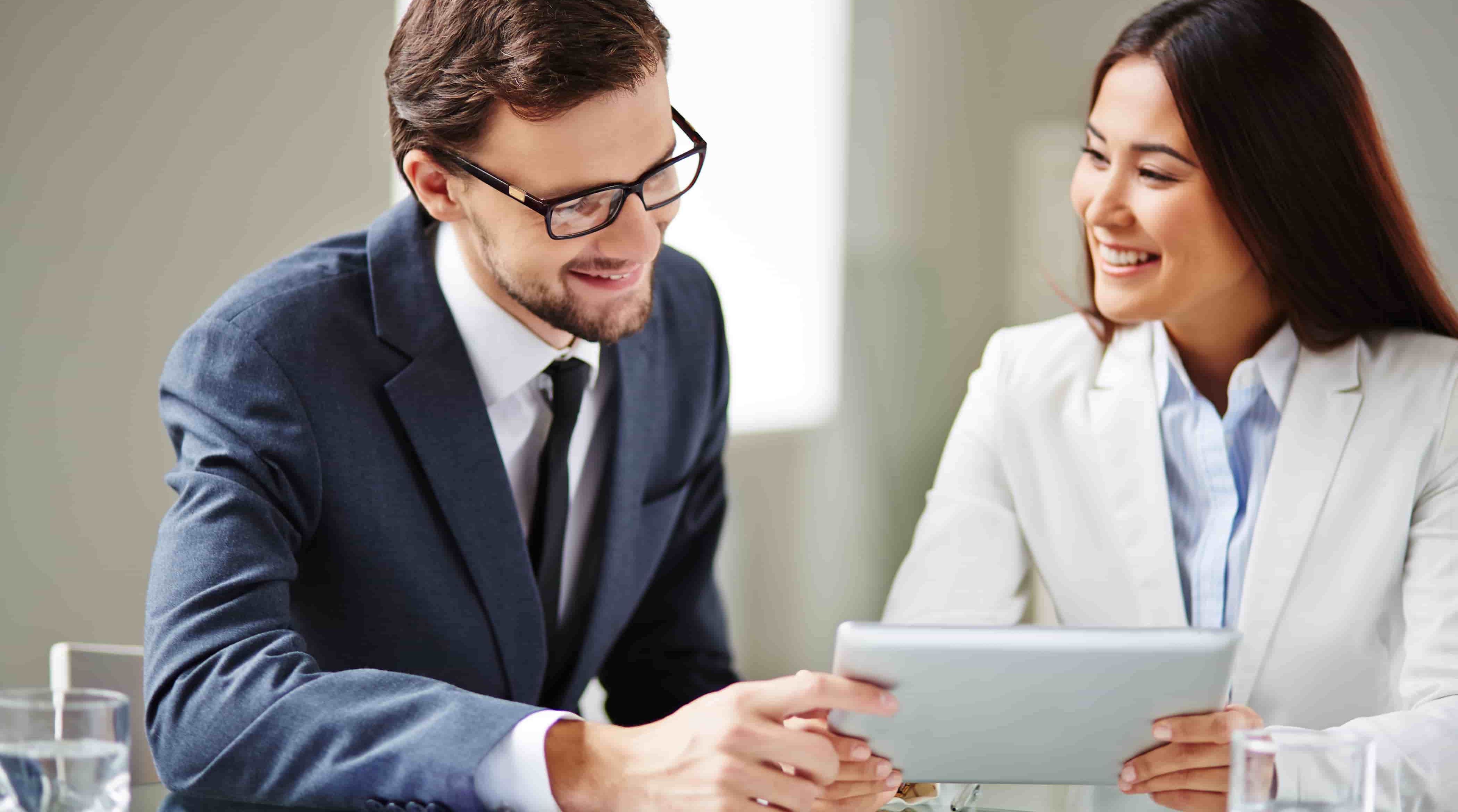 Pressmaster / Shutterstock
We adhere to strict standards of editorial integrity to help you make decisions with confidence. Please be aware that some (or all) products and services linked in this article are from our sponsors.
We adhere to strict standards of editorial integrity to help you make decisions with confidence. Please be aware that some (or all) products and services linked in this article are from our sponsors.
With the rise of technology, many consumers are more interested in preparing and filing their own taxes with the help of software. As a result, many brick-and-mortar tax prep companies are rolling out their own online offerings.
One of the most successful companies to roll out an online filing product is H&R Block. However, Jackson Hewitt, another tax prep company, also has its own online tax filing option. If you're exploring tax software, here's what you need to know about Jackson Hewitt's online offering.
What is Jackson Hewitt?
Jackson Hewitt is the second-largest tax preparation service in the United States. The company was founded in 1982, but it has a history of being acquired and spun off by different entities. Right now, there are thousands of brick-and-mortar locations across the U.S., including 3,000 that are housed in Walmart stores.
Jackson Hewitt online offers a way for filers to take care of their taxes with a known and respected tax prep company, without going into a branch. Navigation is fairly simple, including the ability to use the "back" button. You can use guided navigation to answer questions about your situation and get help figuring out the next step — as long as your return doesn't end up being too complicated.
Who is Jackson Hewitt good for?
In all honesty, it's hard to find a situation in which a tax filer would choose Jackson Hewitt online above other DIY tax prep software options. TurboTax, H&R Block, and TaxAct all offer more robust options for those with complicated tax situations. For simpler returns, you can get cheaper software using Credit Karma (completely free) or TaxSlayer.
If you want an in-person experience, Jackson Hewitt can be a good choice. There are plenty of branches, and the cost isn't prohibitive. However, if you're looking to DIY your taxes online, there are plenty of better options.
Jackson Hewitt features
Jackson Hewitt plans and pricing
When filing using Jackson Hewitt online tax software, you'll get access to the following features:
Step-by-step preparation
Unlimited online tech support
Auto-completion of state returns using information from your federal return
Maximum refund guarantee
Accuracy guarantee
Access to stored returns and documents
In general, Jackson Hewitt doesn't come with as many features as what you'll see with other tax software packages. In fact, there are no fringe benefits of add-ons that you'll find with many other tax-prep software products. However, there are three main offerings.
| Plan | Description |
| --- | --- |
| Free Federal return: $0 State return: $0 | This product takes the simple filing to the next level. In order to use this product, you need to have less than $100,000 in annual income, have nothing outside a W-2, and have no tax breaks beyond the EIC (with no dependents). |
| Deluxe Federal return: $49.95 State return: $44.95 | With this tier, you need to make less than $100,000, and you won't be using Schedule A (Itemized Deductions). You can use this product if you have dependents and are claiming related tax breaks. Plus, it also allows for above-the-line deductions such as student loans and educator expenses. |
| Premier Federal return: $69.95 State return: $44.95 | The next option is for everyone else. If you have more than $100,000 in income, or if you need to itemize your deductions or deal with more complex issues related to stocks and rental property, this is the version to get. |
Pricing changes for products as we approach Tax Day. Right now, the prices listed on the website are labeled as being for a limited time. It's possible that the products will be much more expensive later on in the tax season.
Tax refund options
For the most part, you can pretty much expect just the standard options available whenever you file your taxes:
Direct deposit
Paper check
Applying to next year's taxes
Buying U.S. savings bonds
Jackson Hewitt also offers 0% APR refund anticipation loans, but you have to go into an office in person to apply for this loan — and not everyone will qualify. Realize that going into an office to speak with a representative could result in additional charges.
How to sign up
In order to use online filing with Jackson Hewitt, you need to first sign up for an account. You fill out a brief form, giving your email, username and a password that you create. Then, Jackson Hewitt emails you a verification code.
Unlike other tax software providers that can text you a code, you have to check your email to move forward. Set up security questions once you verify your email address, and you can start answering questions about your situation in order to start preparing your tax return.
One of the downsides is that you can't import your previous year's tax return. Additionally, you have to know your own filing status, rather than answering questions to get help determining your status. This means you'll have to go through the process of entering all your information via typing — including your name.
Synchronization
Once you've established an account, you can access it online from anywhere. However, there isn't much else to the synchronization. You can't import a PDF of a previous 1040, and you can't sync with a mobile app to allow an easy image capture of other documents.
Mobile accessibility
Unless you're navigating to the website on your mobile device's browser, you can't submit using your tablet or phone. Jackson Hewitt does have an app, but it's mainly for use in conjunction with in-person tax prep. You can grab images of documents for your in-person tax preparer and check the status of your refund, but it's not a robust tax filing app like you'll see with TurboTax, H&R Block, or TaxAct.
Customer service
Online FAQs and the knowledge base are refreshingly jargon-free. Additionally, you can get some help when you choose the guided tax prep option while preparing your return. Unlimited online support is provided via Twitter or Facebook messaging. You can call during limited hours, and it's a nice touch that you can go into an office if you need to speak with someone.