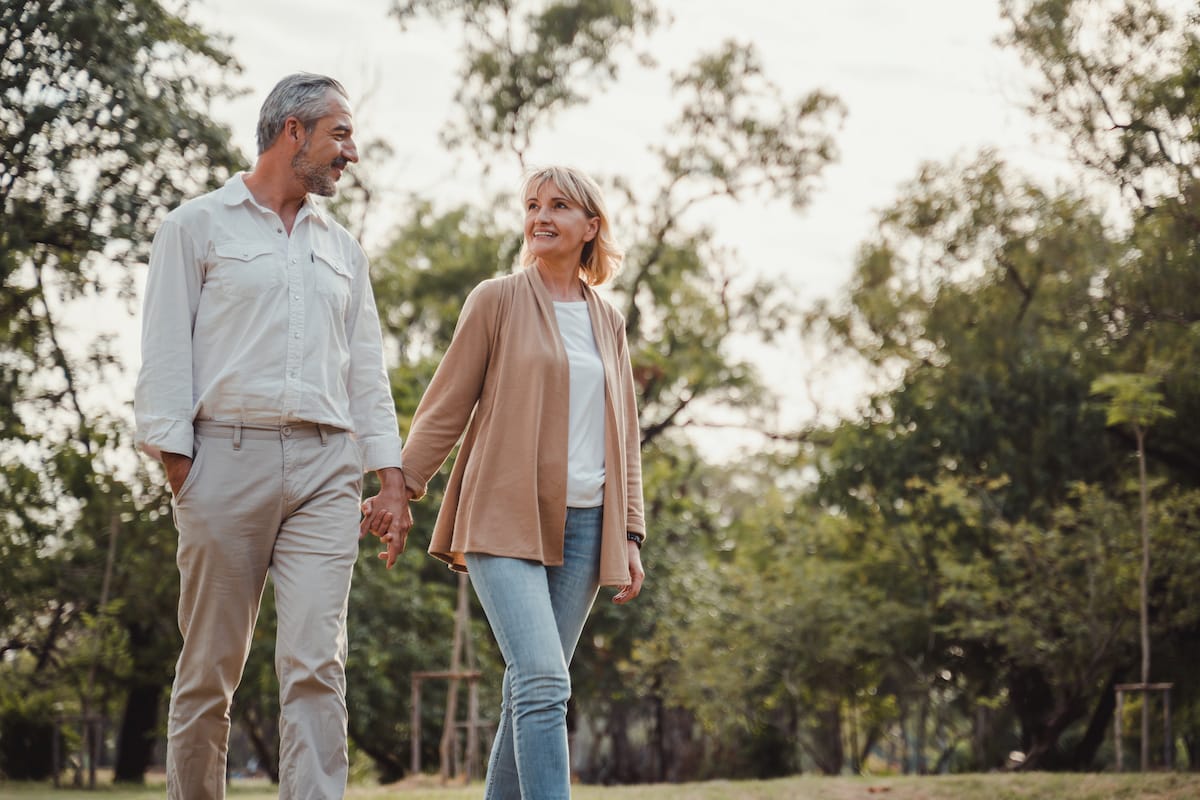 Maximize My Social Security review: Know when to take your benefits
Fit Ztudio / Shutterstock
🗓️
Updated: August 01, 2023
We adhere to strict standards of editorial integrity to help you make decisions with confidence. Please be aware that some (or all) products and services linked in this article are from our sponsors.
We adhere to strict standards of editorial integrity to help you make decisions with confidence. Please be aware that some (or all) products and services linked in this article are from our sponsors.
Six in 10 retired Americans count on Social Security as their major source of income, and plenty more use it as a secondary source. However, getting the most out of Social Security isn't a particularly clear-cut process. Knowing when to take your benefits for the maximum result can be tricky.
Maximize My Social Security offers a range of tools to help you take your Social Security benefits at the right time for the best possible financial outcome. But is it worth its $40 price tag? Let's dive in and find out.
Maximize My Social Security features
Min: $40.00, Max: $40.00, Term: year
Two-factor authentication
What is Maximize My Social Security?
Maximize My Social Security is a tool designed to do exactly what its name implies: maximize what you get from Social Security. It was developed by economist and academic Laurence Kotlikoff, co-author of the New York Times bestseller Get What's Yours: The Secrets to Maxing Out Your Social Security. Hands down, Kotlikoff is the expert when it comes to Social Security strategies.
Seeing as Americans have been saving for Social Security with every paycheck since 1935, it is important to know how everything works to squeeze out as much value as possible. After all, if you've been paying for it for your entire life, you want it to come back and work hard for you in return! Kotlikoff and his team created Maximize My Social Security to help folks nearing retirement determine their ideal benefits strategy.
Maximize My Social Security is part of Economic Security Planning Inc., a company that offers multiple financial tools, each with its own unique features and value. The tools are:
Maximize My Social Security
MaxiFi Planner
Analyze My Divorce Settlement
Each tool has a unique focus and use case. This review is focused solely on the Maximize My Social Security app.
The core Maximize My Social Security product is an economist-designed application that looks at Social Security rules and regulations and your contributions over time to help you best understand how to withdraw and take your maximum benefits.
The app automatically looks at all potential scenarios to help you best understand when to withdraw for the best results. If you start taking Social Security at the wrong time, it could easily cost you tens of thousands of dollars, so this is an important consideration.
If you are a financial advisor, an advisor edition is available as well at a rate that makes it affordable for most advisors to add this to their arsenal of financial-planning utilities ($250 per year).
How does Maximize My Social Security work?
Getting to work with Maximize My Social Security's core tool is easy. After filling out a short questionnaire, you quickly get your results. I ran two test scenarios, one for "Divorced Debbie" and one for "Married Mark." Both offered a quick and easy setup process that took me less than five minutes to complete. It just needed names and birthdays to set up a family.
Once the family is setup, you'll have to import or manually add your earnings information. I said that both Debbie and Mark earned about $40,000 per year for much of their career, but you would want to use accurate data to ensure you get the right results.
Once you enter the data, you can run your reports to see everything you need to know, including "what-if" scenarios for money, longevity and alternate plans. From the time I clicked "run report," it took less than 10 seconds to get my results.
One standout feature is the ability to look at yourself as a single individual, divorced individual or married couple. Each situation has unique pros and cons to when you take your Social Security withdrawals, so knowing more about how your benefits fit in with a spouse or former spouse is helpful.
The reports showed the best date to start taking Social Security benefits with details on why and options to download the report as a PDF for easy access in the future. It even takes pensions into account if you expect payments coming your way. The three reports are the standard report, longevity comparison and alternate plans.
Maximize My Social Security suggested that Mark file for retirement benefits in January 2036 and that his wife, Mary, file in January 2038 for maximized benefits, both at age 70, with a combined present value of $1,537,825 in benefits. Debbie did better, filing a little earlier in December 2026 at age 69 with a present value of $941,847.
Summary
Maximize My Social Security is best for folks who are nearing retirement and who are looking for comprehensive answers to their Social Security-related questions. True, there are free apps and calculators available online (such as the one provided by AARP), but these free services pale in comparison to the in-depth analysis Maximize My Social Security can provide. They're fine for the casual user who wants to get a basic idea of where they need to be when it comes to savings.
Maximize My Social Security is a powerful tool that offers personalized Social Security withdrawal strategies based on your real earnings history, expected future earnings and expected lifespan. When you plug your numbers into this easy-to-use system, you can quickly find the best withdrawal strategy and compare several scenarios to make the most informed decision.