'They don't see the landlords as a victim'
Upon further investigation, ABC10 found that the Figueroas had squatted in at least eight houses in Sacramento County alone — some just blocks from each other — before targeting the Morairtys.
Former victim, Tari Gunn, told the news outlet they used the same "deaths in the family" excuses to live rent-free on her property for months. She reflected on the time and money she had to spend to evict them: "I just incurred so many financial issues … it was really hard."
Property manager Mathis blamed California's legal system for enabling squatters by making eviction such a difficult and costly process.
"We're so much into victims' rights but … in this case, they don't see the landlords as a victim," he said. Mathis believes the law treats landlords like they're all massive corporate entities with endless funds — when in fact, mom-and-pop landlords own and manage about 70% of small rental properties in the U.S., according to the National Association of Realtors.
"This is just theft," he added. "I think that our owners' rights have been taken."
Nine months after the Figueroas moved into the Morairtys' home, they were finally evicted — leaving the property and the yard in a mess. In total, the couple has lost $15,000 in rent, plus damages — and they've decided to sell the property to cover their losses.
"I just feel sorry for the next person," said Karen Morairty.
If the risk of serial squatters and the other trials and tribulations of being a landlord don't appeal to you, here's three ways you can invest in real estate without all the hassle.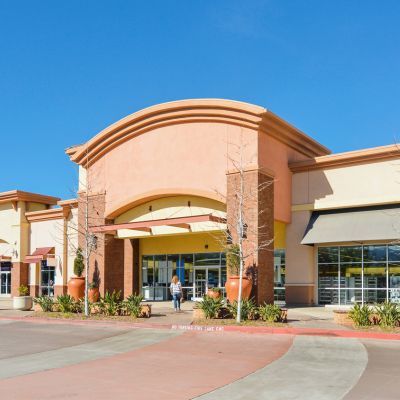 Previously limited to a select group of elite investors, commercial real estate is now accessible to accredited investors. First National Realty Partners (FNRP) provides a chance to own a stake and collect quarterly cash distributions from premium properties leased by renowned national brands like Whole Foods, CVS, Kroger, and Walmart.
Learn More
Real estate investment trusts
Investing in a real estate investment trust (REIT) is a way to profit from the real estate market without having to buy a house or worry about screening tenants, fixing damages, chasing down late payments or even facing intruders.
REITs are publicly traded companies that own income-producing real estate like apartment buildings, shopping centers and office towers. They collect rent from tenants and pass that rent to shareholders in the form of regular dividend payments.
Essentially, REITs are giant landlords. To qualify as an REIT, a company must pay out at least 90% of its taxable income to shareholders as dividends each year, in addition to other requirements. In exchange, they pay little to no income tax at the corporate level.
Generally, REITs are described as high-return investments that provide solid dividends and the potential for moderate, long-term capital appreciation.
Also, as REITs are publicly traded, you can buy or sell shares any time and your investment can be as little or as large as you want — unlike buying a house, which usually requires a hefty down payment followed by a mortgage.
Real estate ETFs
Another easy way to invest in real estate without having to pick and choose which stocks to buy and sell, is through exchange-traded funds (ETFs). You can think of an ETF as a diversified portfolio of stocks.
And as the name suggests, ETFs trade on major exchanges, making them convenient to buy and sell. Some ETFs passively track an index, while others are actively managed. They all charge a fee — referred to as the management expense ratio — in exchange for managing the fund.
The Vanguard Real Estate ETF (NYSEARCA:VNQ) , for example, provides investors with broad exposure to U.S. REITs. The fund currently holds 164 stocks with total net assets of $64.2 billion. Over the past 10 years, VNQ's net asset value (NAV) has grown 6.41%. Its management expense ratio is 0.12%.
You can also check out the Real Estate Select Sector SPDR Fund (NYSEARCA:XLRE), which aims to replicate the real estate sector of the S&P 500 Index. It currently has 31 holdings and an expense ratio of 0.10%. Since the fund's inception in October 2015, XLRE's NAV has grown 6.73%.
Both of these ETFs pay quarterly distributions.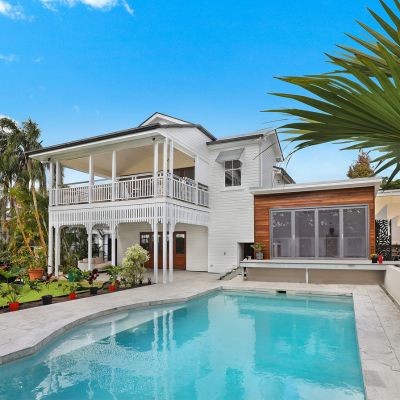 Arrived is an online platform backed by Jeff Bezos that allows investors in invest in shares of rental homes and vacation rentals without the headache of being a landlord. This platform is lowering the barrier to entry for rental property investing, so you can get in on it for as little as $100.
Start Investing
Crowdfunding platforms
Crowdfunding refers to the practice of funding a project by raising small amounts of money from a large number of people. This can include real estate.
Through a crowdfunding platform, you can buy a percentage of physical real estate — from rental properties to commercial properties. You can even buy a stake in digital real estate.
Some options are targeted at accredited investors, sometimes with higher minimum investments that can reach tens of thousands of dollars.
If you're not an accredited investor, many platforms let you invest small sums, even as low as $100.
Such platforms make real estate investing more accessible to the general public by simplifying the process and lowering the barrier to entry.
Sponsors of crowdfunded real estate deals usually charge fees to investors — typically in the range of 0.5% to 2.5% of whatever you've invested.
Sponsored
Own a Piece of Your Favorite City
Cityfunds by Nada allows you to invest as little as $100 to own a share of properties in cities like Miami, Dallas, and more. Diversify your investments without relying on one property's market performance. Learn more here.