Things are still pricey and getting pricier
The average 30-year fixed mortgage rate is almost at 7% now, more than double what it was at the beginning of the year and the highest in 20 years. Despite that, prices haven't dropped all that much.
Nearly a quarter of homes that were for sale in September saw a price drop, but the median price was still 8% higher than it was in September 2021.
Those high interest rates and steep prices mean both aspiring homeowners and those who already own homes are hesitant to make a commitment.
You can see why buyers are put off: if you bought an average home now, the monthly mortgage payment would be 55% higher than if you'd bought at the beginning of 2022, according to Zillow.
That would leave the median household in the country spending 30% of its income on just principal and interest payments when buying a house, according to Zillow, making them "house burdened." And that 30% excludes everything else that comes with homeownership: taxes, insurance and maintenance.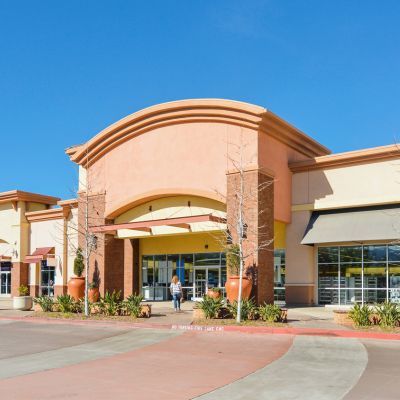 Previously limited to a select group of elite investors, commercial real estate is now accessible to accredited investors. First National Realty Partners (FNRP) provides a chance to own a stake and collect quarterly cash distributions from premium properties leased by renowned national brands like Whole Foods, CVS, Kroger, and Walmart.
Learn More
High costs are leading to lost deals
About 60,000 deals were called off in September — that's 17% of all the homes that went under contract. It's not just buyers pulling out, but sellers, too.
According to another report by Redfin in September, 85% of homeowners have a locked-in mortgage rate well below the current rate and are worried that if they sell, their next rate could be several percentage points higher. That's contributing to people staying in place, translating into fewer houses on the market, which then keeps prices high — almost like a housing stalemate.
And it's a problem that could carry on for the long term as fewer new builds may come on to the market too. Home builder confidence hit its lowest level in 10 years in October, according to the National Association of Home Builders (that is, with the exception of spring of 2020). It dropped eight points this month to 38.
And while some say the market is becoming more balanced, Robert Dietz, the National Home Builders Association's chief economist, doesn't think so.
"The truth is that the homeownership rate will decline in the quarters ahead as higher interest rates and ongoing elevated construction costs continue to price out a large number of prospective buyers," said Dietz in a press release.
Sponsored
Own a Piece of Your Favorite City
Cityfunds by Nada allows you to invest as little as $100 to own a share of properties in cities like Miami, Dallas, and more. Diversify your investments without relying on one property's market performance. Learn more here.