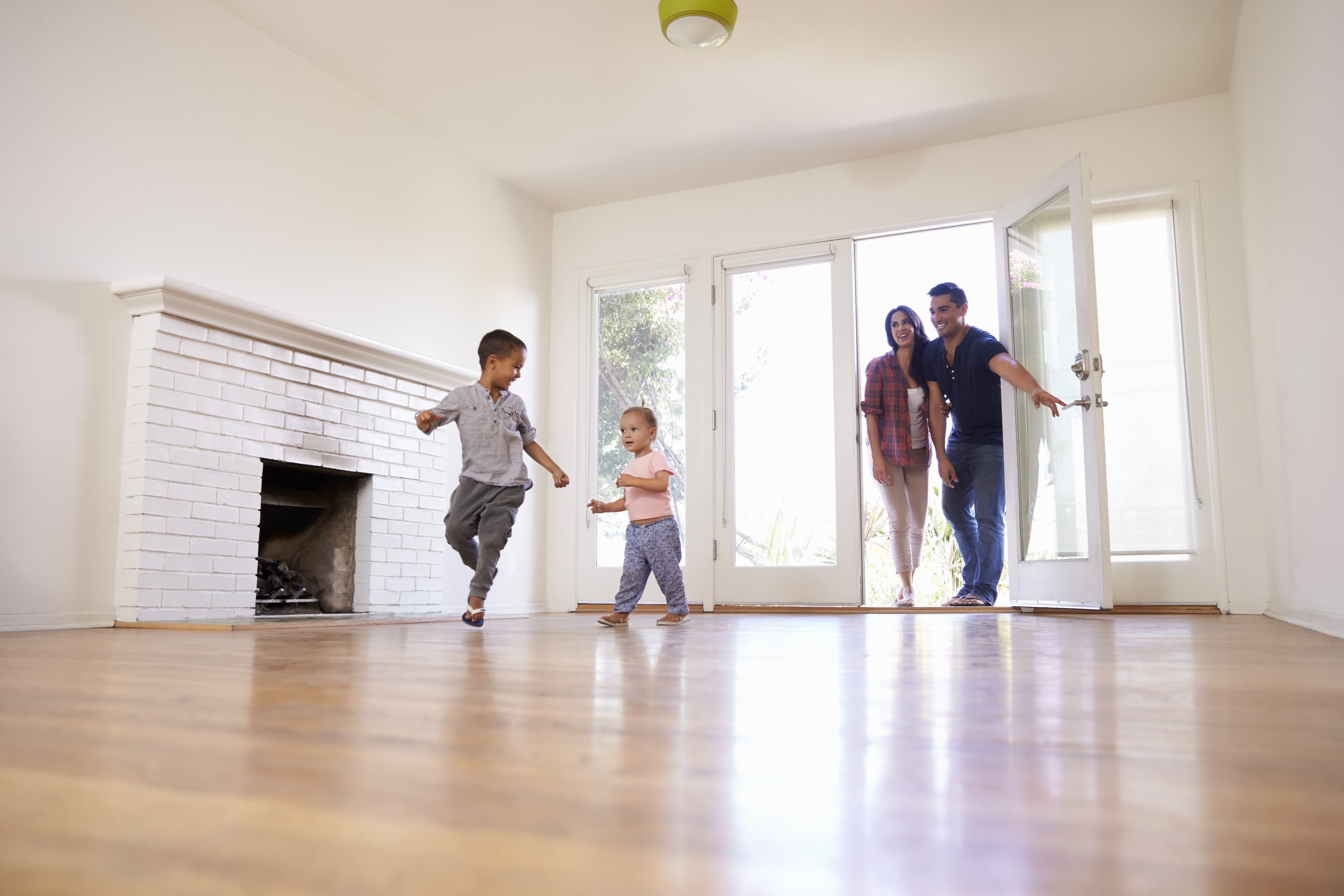 8 places to find single-family investment properties
Monkey Business Images / Shutterstock
We adhere to strict standards of editorial integrity to help you make decisions with confidence. Please be aware that some (or all) products and services linked in this article are from our sponsors.
We adhere to strict standards of editorial integrity to help you make decisions with confidence. Please be aware that some (or all) products and services linked in this article are from our sponsors.
Experts recently projected that single-family rental homes are a good investment and will be for the coming years. The benefits of investing in rentals include monthly passive income, the potential for capital appreciation, and unique tax benefits like depreciation.
Are you interested in rental real estate investing but not sure where to find properties? Here are eight places to find and acquire single-family rental properties.
5. Auctions
Real estate auctions sell properties online the same way eBay sells consumer products. Some people prefer an auction, rather than going through the traditional sales process.
Typically homes go to auction because a homeowner wants to sell quickly for cash. Or a bank foreclosed a home and wants to get the highest possible price to reduce their loss. Hubzu.com and Auctions.com are the biggest U.S. sites.
Buying at auction can be risky.
Often you can't step inside the home before the auction, so you have no idea what the condition is. This makes it almost impossible to estimate repair costs.
While you don't typically pay real estate brokerage fees, there are unique costs associated explicitly with online auctions.
There are transfer fees, auction service fees, technology fees, and often a buyer's premium.
To bid, you must deposit earnest money that is refunded if you don't win the auction. Or it's applied to your purchase price when you do. Make sure you understand which fees apply to the specific property you're bidding on.
6. FSBO (For sale by owner)
Sometimes owners prefer to sell their homes without hiring an agent. They may post an ad on Craigslist, put a sign in the yard, and spread the word on social media. Often these homeowners don't have an informed idea of the market value of their home. Typically, they overprice the home, but sometimes they underprice it. Some websites, such as FSBO.com, provide a marketplace where for-sale-by-owner homes can be posted and purchased.
You can also find FSBOs, along with foreclosures and bank property listings, on online marketplaces such as HudHomesUSA.org. These sites typically charge a monthly or annual subscription fee to set up an account and search properties. And like the other online property databases, you set up a focused search for single-family homes that will make good investments.
7. Wholesalers
Real estate "wholesalers" are the ones behind those roadside signs that say, "We buy houses for cash." A wholesaler acts as a middleman between a homeowner who wants a quick sale and an investor who wants a deal.
Wholesalers make their money on the spread between what they promise to pay the homeowner and the price they sell the home to a rehabber or investor. The main reason a seller chooses to sell through a wholesaler is that they want to sell quickly and don't mind if they get a lower price for their home as long as it's in cash.
Many of these homes need some sweat equity (repairs). But wholesalers often get single-family homes that are outdated but not in bad shape. The homeowner just wants to sell privately rather than listing their home on the MLS and dealing with showings. So you can pick up properties that make good rentals.
It takes a high level of expertise to buy wholesale, but you can often get a good deal that way. You must know the local market to decide if it's a good deal or not. You need to estimate rehabilitation and holding costs closely. And you must know the property's after-repair value (ARV) if you intend to fix and flip, or the monthly rent you can expect to collect if your investment strategy is to buy and hold.
Further reading: Real estate strategies every real estate investor should know
8. Turnkey providers
Turnkey refers to rental properties where the property is leased, with a paying tenant in place. The nice thing about turnkey properties is that you can start making money as soon as you buy them. This means the investor doesn't need to do anything more and can start collecting rent checks right away.
There are a few other advantages of turnkey investing. These include the ability to invest long-distance. Real estate investors from expensive coastal cities where real estate is too expensive are turning inland for higher rental returns. And purchasing a rental that's already bringing in cash removes the risk of paying too much for acquisition and rehab costs on a distressed home.
Another advantage of investing in turnkey properties is that they're easy to finance since they don't require repairs. Instead of having to get a short-term renovation loan, then refinancing once the repairs are finished, you can buy the property using a permanent long-term mortgage.
Norada Real Estate Investments is one of the largest nationwide real estate investment firms. It provides investors with new and refurbished single-family turnkey properties in growth markets throughout the United States.
Another option to look into is Homeunion. It provides all the services needed to own residential real estate in growing markets remotely. It handles buying, tenanting, managing, and selling.
There are many options when it comes to buying single-family homes
Single-family homes can make great cash-flowing rentals. One of my first real estate investments was a 1,280 square foot single-family home in Baltimore County. I found it as a foreclosure on the MLS. I bought it in 2016 for $80,000, invested $32,000 into a major rehab bringing the current market value up to between $168,000 and $180,000. Annual rental income, minus annual expenses, totals $12,250. It's a keeper for retirement cash flow.
While it's crucial to do your due diligence, too many investors get stuck in analysis paralysis and miss opportunities. What's worked well for me is to do one property at a time, be actively involved, and closely manage the process, screen and get good tenants, and then keep them happy. You can read how to invest in real estate guide right here. The bottom line is that you'll never know everything, but it's important to jump in and learn as you go if you're serious about investing in single-family rental homes.