Affordability a top priority
In a March survey by the magazine Expats In Mexico, nearly one-quarter of respondents named cost of living as their top motive for making the move, though the Mexican lifestyle and climate also scored well.
Prasker's stay in Mexico began by paying $1,000 in total for his residency, which included $700 in residency fees to the Mexican government and $300 for his lawyer.
He currently lives in San Cristobal de las Casas, in the southern Mexican state of Chiapas. His $525 rent gives him an-all inclusive apartment with a weekly cleaning service.
"That's expensive for here," Prasker said. "I know people that are a little further out that are spending $100 or $200 a month."
Those savings are sure to prove alluring to anyone who can take advantage of the ongoing work-from-home revolution.
"Additional flexibility to work remotely and relatively minimal travel restrictions to enter Mexico during the COVID-19 pandemic have contributed to an increasing flow of U.S. citizens working remotely from several Mexican cities," says Ariel G. Ruiz Soto, a policy analyst at the Migration Policy Institute.
Inflation and increasing rent and home prices in traditionally expensive areas in California and New York "have also contributed to U.S. citizens' interest in relocating to Mexico," Soto adds.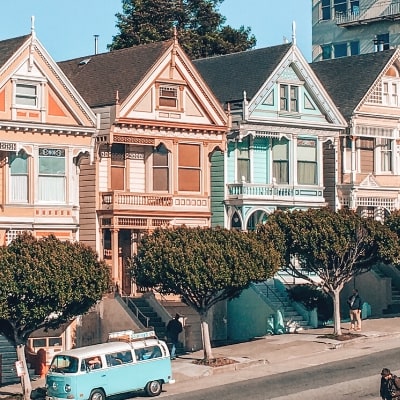 Fundrise helps you invest in real estate without having to buy a house. Let their state-of-the-art technology and in-house experience open the door to new opportunities today.
Sign Up
How many Americans are choosing Mexico?
While it's unclear exactly how many Americans are making the move, Soto shared several figures that shed light on the situation.
"Based on data from the Mexican Census, the U.S. immigrant population living in Mexico was 739,000 in 2015 and increased to 797,000 in 2020," Soto said.
"A total of 104,000 U.S. immigrants moved to Mexico between 2015 and 2020, which means that during the same period approximately 46,000 left Mexico, so that the net increase is 58,000."
Soto, however, notes that these estimates likely miss a large portion of the expat population, including digital nomads who work remotely from multiple locations in the country.
"The U.S. embassy in Mexico has estimates that tend to be higher (around one million U.S. immigrants) and based on information they collect at U.S. consulates," he said. "Both estimates are imperfect and likely the 'real' number is between them."
Meanwhile, the U.S. State Department estimates that there are currently 1.6 million Americans living in Mexico.
"U.S. citizens are not required to register their travel to or residence in a foreign country with us, so this is an estimate and not an exact figure," a U.S. State Department official said in an email.
Gentrification an emerging issue
As more Americans and other expats choose to go to Mexico, they bring more money to the country.
"Whether to retire, invest or work remotely, U.S. citizens contribute to the local Mexican economies through their consumption, sales and services given their relatively larger spending power in U.S. dollars," Soto says.
This, however, could create an issue for locals who don't directly benefit from the influx.
"Gentrification and increasing rent prices are of growing concern to local communities in Mexico City and other top destinations of U.S. citizens," Soto says.
"Rough estimates suggest that more than half of Mexican citizens face difficulties in affording their rent because of their low monthly incomes."
For example: "The average monthly income in Mexico City ranges between 6,000 ($295) to 10,000 ($491) pesos, while the average rent in some of the top neighborhoods where U.S. citizens reside can range between 18,000 ($884) to 60,000 ($29,476) pesos, according to some estimates."
Keep in mind, Soto says, that there "is not clear data that isolates the effect of U.S. citizens on rising rent (or home) prices — but it is likely their ability to afford much higher rent that is contributing to price increases."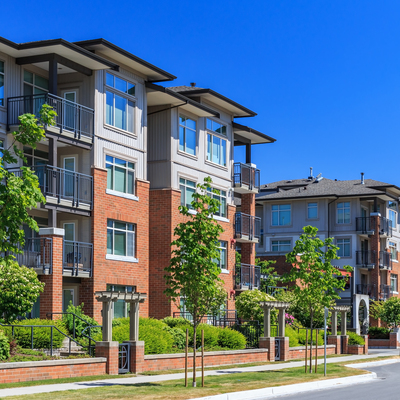 Take a break from the stock market and start building your real estate portfolio. CrowdStreet gives you access to commercial real estate investment opportunities.
Invest Now
Choose your location wisely Despite his fondness for his new home, Prasker has decided to move to another city called Merida, widely considered to be the safest city in the country.
In 2019, CEOworld magazine ranked the Yucatecan capital as the second safest city in North America, only bested by Quebec City in Canada.
"Where I live is getting less and less safe. Even my landlord who has been here for 20 years … he owns a very successful business here. He is planning on leaving in two years when his daughter is 14," Prasker says.
"Two days ago at Walmart, which is close to where I live, there were a hundred people or gang members in the streets with assault weapons shooting in the air," he adds. "I am single now, but if I have a girlfriend, I am not going to let her walk home alone at 11 at night."
However, Prasker says this isn't a reason to leave Mexico entirely, as "it depends where you go, really."
"Bigger cities like Merida, Mexico City, even places at the Pacific coast like Puerto Vallarta, these are places that I would say are safer," he says.
So far, the top three Mexican states where U.S. immigrants reside are Baja California, Chihuahua and Jalisco.
"If you can't move down here, at least visit and spend some time here. You will get to see things we don't get to see every day."
Sponsored
Get a piece of commercial real estate
Enhance your portfolio with high-return commercial real estate
First National Realty Partners is the #1 option for accredited investors seeking superior risk-adjusted returns in the grocery-anchored necessity-based retail space.
While commercial real estate has always been reserved for a few elite investors, outperforming the S&P 500 over a 25-year period, First National Realty Partners allows you to access institutional-quality commercial real estate investments — without the leg work of finding deals yourself.
Invest with First National Realty Partners now.