Seeking deals in more affordable areas Thanks to rock-bottom mortgage rates, U.S. home sales have surged — and many veterans who go house hunting are encountering "tight inventories (of homes for sale) and the rising cost of housing," says Veterans United, America's largest provider of VA loans for homebuyers.
VU says the hot housing market led nearly half (42%) of its borrowers to relocate to more affordable ZIP codes when they bought homes with VA loans last year.
The loans are backed by the U.S. Department of Veterans Affairs, require no money down, and are available for service members, veterans and some surviving spouses. Demand for those mortgages soared 11.4% in 2020, VU says.
The lender doesn't offer any possible reasons for the surge, but cheap mortgage rates may be one explanation. As the pandemic wrecked the economy, rates hit all-time lows multiple times last year — and 30-year VA loans have been available at 2.25% or less.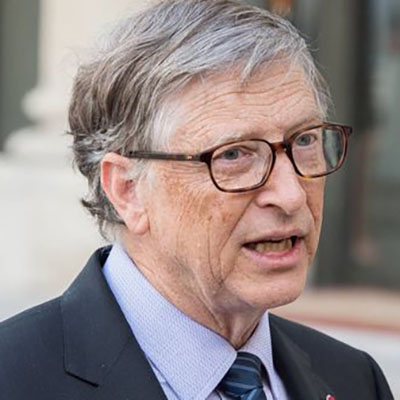 Bill Gates made a splash in 2017 when he bought $520 million worth of U.S. farmland, and he's continued to invest since. What's in it for Gates?
Read More
Where veterans are fleeing to cheaper housing Veterans United says these are the 10 metro areas where homebuyers were most likely to use a VA loan to move somewhere less expensive in 2020:
Riverside, California
New York
Nashville, Tennessee
Seattle
Austin, Texas
Boston
Los Angeles
Minneapolis
Virginia Beach, Virginia
Tampa, Florida
Most military buyers in those markets who relocated found lower-priced housing within the same area, the lender says, though Riverside was an exception: 64% of VA loan users there chose to leave the metro area last year.
Here are the 10 states where homebuying veterans were most likely to move to less expensive ZIP codes last year, according to VU:
Hawaii
California
Massachusetts
Washington
New York
Virginia
Colorado
New Hampshire
Maryland
Utah
The outlook for military homebuyers Service members and veterans who want to buy homes in 2021 are likely to keep focusing on more affordable areas.
The supply of homes for sale continues to decrease, dropping by nearly 40% in December compared to a year earlier, according to Realtor.com. The same data shows listing prices are still rising, typically with double-digit increases every month.
But with mortgage rates now just a tick above historic lows, eager buyers can still score low interest rates and cut their costs. Rates on VA loans are, on average, lower than conventional mortgage rates, thanks to the VA's guarantee and the reduced risk for lenders.
If you're ready to apply for a VA home loan, find a lender. Check your eligibility with Veterans United Home Loans.
And remember, a VA loan allows you to buy a home with no down payment.
When money is tight, moving to a more affordable ZIP code can be a good first step toward strengthening your finances. But if you're struggling with debt, consider a debt consolidation loan, which allows you to trade in your high-interest debts for one monthly bill at a more affordable interest rate.
For more money saving and money making ideas, here are 18 ways to boost your income, starting today.
Sponsored
Are you thinking about saving? Well, stop thinking about it!
Take the change out of your piggy bank and make it work for you.
Acorns is a financial wellness tool that automatically rounds up your card purchases to the nearest dollar and puts those savings into an investment account. It takes the worrying out of investing and matches you with one of five investment portfolios.
Take five minutes to sign up for Acorns today and collect a $10 bonus.