How you'll qualify for a full stimulus check To determine your eligibility for the pending third stimulus check, the IRS will use your most recent tax return and will zero in on your adjusted gross income, which is your taxable income before subtracting either the standard deduction or itemized deductions.
The plan now before the Senate would give a full $1,400 payment to individuals with adjusted gross incomes up to $75,000. For heads of household, the threshold is $112,500, and it's $150,000 for married couples filing jointly.
Those are the same income limits used for the first two stimulus checks. But the Senate may consider whether to lower the thresholds, to "target" the payments to Americans who are truly struggling — and Biden would be fine with that, White House press secretary Jen Psaki said on Sunday.
"There has been a targeting to ensure that it hits the Americans who need that help the most," Psaki said, on CNN's State of the Union. "That's an idea that has come up in meetings with Democrats and Republicans. And he's certainly open to hearing from their ideas."
The ways people used last spring's first, $1,200 stimulus checks varied by income, with poorer households mostly spending the money on essentials, including groceries and rent.
Others, earning more money, used at least a portion of the cash for saving and investing — or to pay down debt, according to a survey from the U.S. Bureau of Labor Statistics.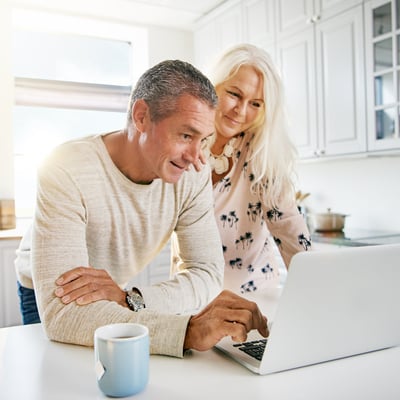 Are you confident in your retirement savings? Get advice on your investment portfolio from a certified professional through Datalign. It only takes 3 minutes to connect with an advisor who puts you first.
Get Started
More family members will get money this time For the next batch of stimulus checks, families who meet the income requirements will receive $1,400 for each member of the household, including dependents of all ages.
In the previous rounds, money was paid out only to dependents under age 17 — older teens and dependent college students were left out. And, though adults got $1,200 checks the first time, families received just $500 per child. Round No. 2 increased that amount to $600, same as what adults got.
Here's an example of what the changes would mean for a family of five that includes two parents and three young children: They'll receive a total of $7,000 from the new stimulus check, versus $3,000 in the recent second go-round.
Families with dependents who were disqualified from the last two checks will see an even bigger bump. Let's say your family consists of two parents, a young child and an 18-year-old. Your family of four can expect to receive $5,600 this time, versus only $1,800 in Round 2.
Who's out of luck this time? Under the bill that passed the U.S. House, the third stimulus checks would phase out at incomes above the limits mentioned earlier. Smaller payments would go to:
Individual tax filers with adjusted gross incomes between $75,000 and $100,000.
Heads of household with AGI between $112,500 and $150,000.
Couples who file jointly with AGI between $150,000 and $200,000.
Taxpayers with incomes above the top levels wouldn't receive any money this time.
How do you make sure of getting the maximum money? If your household income dropped last year due to the pandemic, you'll want to log in to a good tax software product and get your 2020 return filed immediately. That way, the IRS won't rely on the higher income on your 2019 tax return.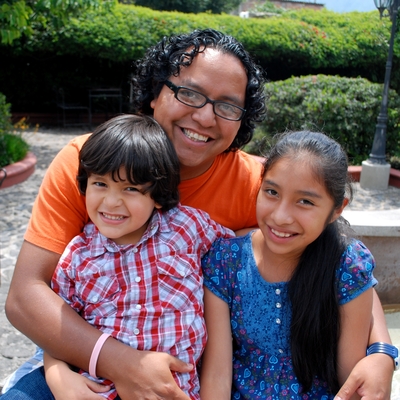 Sign up for Credit Sesame and see everything your credit score can do for you, find the best interest rates, and save more money at every step of the way.
Get Started—100% Free
What if you need more money today? With the third stimulus checks still weeks away from your bank account, here are a few ways to make a little room in your budget if you can't wait and need more money immediately.
Sponsored
Compare car insurance and save up to $500 a year
If you haven't compared car insurance recently, you're probably paying too much for your policy. Getting quotes from multiple insurers used to be time-consuming, but today's technology makes it easy.
Using a free site like Pretected is easy and could help you save up to $500 a year on car insurance. In mintues, their "smart matching" system will provide tailor-made quotes from insurers that can meet all of your coverage needs - and your budget.
Stay protected on the road and find more affordable car insurance in minutes with Pretected.