Fireworks
No Independence Day celebration is complete without fireworks and, just like the rocket's red glare, prices are skyrocketing.
Costs are up 35% across the board, the American Pyrotechnics Association reports.
About 37% of Americans plan to celebrate the holiday by attending a fireworks celebration, but they may have trouble finding one. Patrick Spielbauer, president of Spielbauer Fireworks in Green Bay, Wisconsin, told The Associated Press that the cost of those kinds of big displays has gone from about $13,000 to $50,000.
Even if a community can afford the cost, they might still face a lack of trained pyrotechnic artists, which already prompted the cancellation of fireworks shows near Washington, D.C.
Since 2020, the cancellation of municipal fireworks shows over COVID-19 fears has created a boom in demand for backyard fireworks. Some retailers ran out of products last year and are now seeing drastically reduced supply being imported from China — as little as a fifth of their usual haul.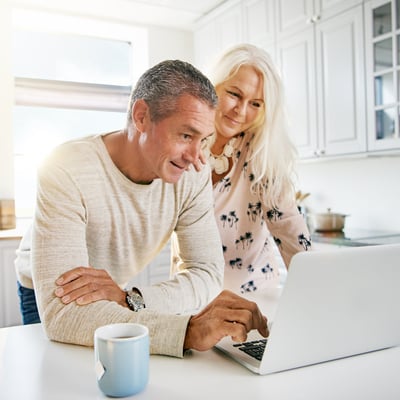 Are you confident in your retirement savings? Get advice on your investment portfolio from a certified professional through Datalign. It only takes 3 minutes to connect with an advisor who puts you first.
Get Started
Food
As mentioned earlier, the average person's spending on food for Independence Day is estimated at $84.12 this year — an increase of about 4.5% from last year.
That puts the cost of entertaining a dozen folks at $1,009, up nearly $43 from a year ago.
How does that break down on your paper plate? Here are the price increases for the last 12 months, according to May data from the Bureau of Labor Statistics:
Hamburger: 13.6%
Buns: 9.7%
Pickles and relishes: 11.9%
Ketchup, mustard, condiments: 7%
Frankfurters: 10.4%
Chicken: 19.3%
Tofu for your weird vegetarian uncle (other miscellaneous foods): 12.6%
Beer: 4.5%
Carbonated drinks: 13.2%
Potato chips and pretzels (snacks): 13.2%
Watermelon (fresh fruit): 8.5%
Apple pie (apples): 6.2%
Ice cream: 9.6%
Potato salad (potatoes): 8.6%
Unnecessary raisins that don't belong in anybody's potato salad – we're looking at you, Karen (other processed fruits and vegetables including dried): 7.3%
Flags
Any list of "patriotic items" absolutely includes the flag of the United States of America. Luckily, you won't go into the red when it comes to putting the red, white and blue into your Fourth of July.
In a rare spot of good news for patriotic consumers, the cost of a flag flown over the U.S. Capitol hasn't increased since 2020.
For $15, plus a $9 fee for flying the flag and $9.80 for shipping, anyone can order a three-by-five-foot cotton U.S. flag that's flown over the Capitol — you can even select what day you want your flag to fly before it's shipped to you — for a total cost of $33.80.
Flag request forms are available at the website of your senator or representative. It's too late to order now — they take up to 12 weeks to process — but you can still grab a three-by-five-foot nylon banner for about $8.50 at Walmart.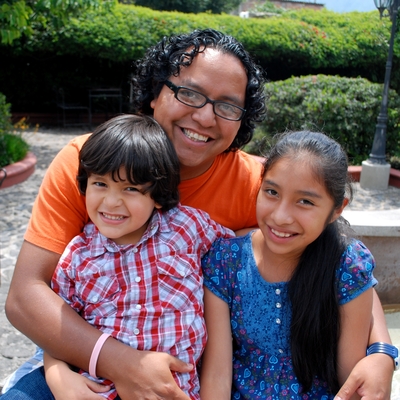 Sign up for Credit Sesame and see everything your credit score can do for you, find the best interest rates, and save more money at every step of the way.
Get Started—100% Free
Travel
If you're planning a long-weekend trip, inflation will be hitching a ride.
Recent government figures find that airfares are up 33%, rental-car rates increased by 10%, hotel rooms cost 23% more and restaurant meals are up 9%.
Then there's one of the biggest inflation factors of all: gasoline. A gallon of regular unleaded has surged by 42% since last July.
That means a 500-mile trip to get away from it all in something like a Toyota RAV4 SUV is going to run you $82, or about $24 more than last year.
Backyard furniture
Patio sets and chaise lounges are up nearly 14% from a year ago for all the usual reasons: shipping and supply chain delays and costs, as well as increases and shortages in the materials used to build furniture.
And with the high cost of quality outdoor furniture, that increase is likely to be pretty big. Picture a $2,000 cushioned outdoor chair — inflation means tacking another $280 onto the high-end selection.
Like anything else, though, you can always find the cheap stuff. A four-piece resin set at one of the big home supply stores goes for $280, while Dollar General offers plastic Adirondack chairs for $27.
Mattresses
Here's another piece of furniture traditionally associated with the Fourth of July, thanks to the annual blowout sales that take place around the holiday.
The availability of materials — especially foam — was a big problem at the start of the pandemic. Increased demand came from hospitals opening more beds to treat COVID-19 patients, as well as stressed-out workers looking to score a better night's rest.
Since last year, prices for bedding are up 12.7%.
That rate of increase is expected to slow this year for a couple of reasons. Consumers have less discretionary income now that pandemic relief funds have dried up and have also seen inflation in other areas chip away at their purchasing power.
Add in a drop in home sales — a time when many consumers buy new furniture — and mattress-makers already are predicting a decline in sales and revenue.
That expected slowdown isn't stopping the annual Fourth of July mattress sales, as Consumer Reports found discounts as high as 30% off regular prices. Other incentives include offers of free bedding with the purchase of a mattress, and cash cards worth a few hundred dollars.
Sponsored
Compare car insurance and save up to $500 a year
If you haven't compared car insurance recently, you're probably paying too much for your policy. Getting quotes from multiple insurers used to be time-consuming, but today's technology makes it easy.
Using a free site like Pretected is easy and could help you save up to $500 a year on car insurance. In mintues, their "smart matching" system will provide tailor-made quotes from insurers that can meet all of your coverage needs - and your budget.
Stay protected on the road and find more affordable car insurance in minutes with Pretected.