We count down the 16 all-American favorites that IHL says are opening the most new restaurants. Each is shown with the net number of new stores expected by the end of 2019.
16. Wendy's New restaurants: 40
Wendy's has always been about quality, convenience and value, and that has paid off. Business has been sizzling for the company: Its revenue shot up 30% in 2018.
The "fresh, never frozen" chain has bold plans for worldwide expansion through 2020. New restaurants feature a modern and more energy-efficient design utilizing LED lighting and furniture made from recycled materials.
Wendy's also is expanding the hours and menu at 5,000 of its U.S. restaurants — by adding breakfast next year.
Interestingly, Wendy's founder and nice guy Dave Thomas worked closely for a time with Colonel Harland Sanders of Kentucky Fried Chicken fame. It was Thomas who conceived KFC's iconic striped chicken bucket.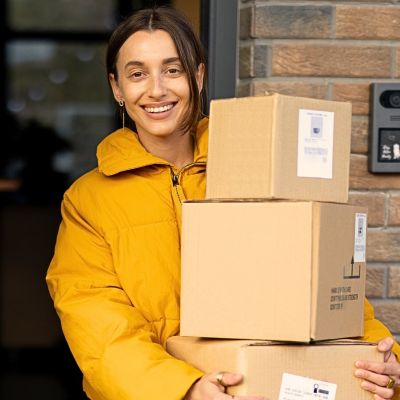 Capital One Shopping's browser add-on automatically applies coupon codes as you shop online. It's absolutely free – plus it takes only two clicks to install. Add the Capital One Shopping browser extension today and start earning discounts of up to 50% on the things you already buy.
Install for Free
15. Blaze Pizza New restaurants: 40
These build-your-own pies are blazing hot and blazing fast. Using made-from-scratch dough and fresh ingredients, the chain has given Domino's, Pizza Hut and Little Caesars plenty to worry about.
Sales grew a staggering 51% in 2017 alone, and by another 17% in 2018. Soon, customers will be able to get a Blaze Pizza fix in 11 countries around the world.
Blaze has been rolling out new delivery options and new commercials featuring NBA superstar LeBron James, one of the company's ground-floor investors.
The husband and wife founders of Wetzel's Pretzels scribbled the Blaze business plan on the back of a napkin in 2011. The company has grown quickly and expects to have nearly 400 restaurants by the time 2020 arrives.
14. Cinnabon New restaurants: 40
Cinnabon survived the Atkins diet and the ghost-town malls that have become familiar since the 2008 recession. The chain keeps evolving to remain relevant.
There are now lower-calorie options to that gooey, wonderful, frosted roll. Known for creativity, Cinnabon also has launched an e-commerce platform featuring free overnight delivery of its treats as gifts.
The company hasn't given up on malls — in fact, it's opening new mall locations. "Malls are an important venue for us, because we look at malls where the greatest emotional connection is made with the brand," Cinnabon President Kristen Hartman told Franchise Times.
The chain has earned a place in pop culture: The AMC Breaking Bad spinoff, Better Call Saul, opened with seedy lawyer Saul Goodman managing a Cinnabon in Omaha. That's one way to stay relevant.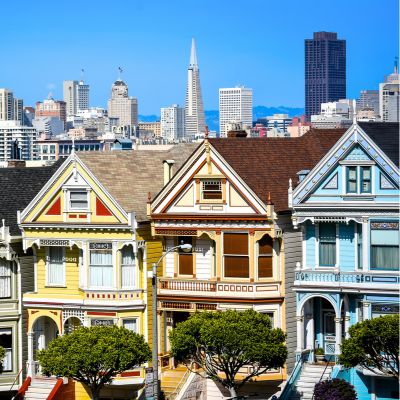 Believe it or not, you don't need millions, or even hundreds of thousands to invest in real estate. Arrived is an online platform where you can invest in shares of rental homes and vacation rentals without the headaches of being a landlord.
Learn More
13. Jimmy John's New restaurants: 40
Unlike most of the fastest-growing restaurant chains, Jimmy John's doesn't trust outside delivery services with its high-quality product.
The company recently unveiled a new plan featuring carefully mapped delivery zones. Drivers are routed with traffic and speed limits in mind to ensure that fresh sandwiches arrive within five minutes.
It's complicated, but there are plans to open many more locations in the mapped delivery zones. Jimmy John's currently employs around 45,000 drivers in more than 2,800 locations.
And yes, there really is a Jimmy John. Founder Jimmy John Liautaud says he got into the sandwich business after he graduated high school second from the bottom in his class and realized college wouldn't be an option.
12. Popeyes New restaurants: 40
Restaurant Brands International, Popeyes' parent company, expects the chicken market to grow 6% annually over the next five years. But that's not the big story.
In August of 2019, Popeyes debuted a crispy chicken sandwich. It really clicked (clucked?) with consumers, and when the sandwiches promptly sold out, the feathers flew.
One disappointed customer sued, partly because driving all over town to find the sandwich damaged his tires and rims. A Maryland man tried to sell his Popeyes chicken sandwich on Facebook for $100, but there's no word on whether he had any takers.
The chain is hoping to spead the commotion to more overseas markets. It recently announced a deal to open more than 1,500 restaurants in China over 10 years.
11. Freshii New restaurants: 50
This Toronto-based "healthy food" brand is the fastest-growing of its kind in the world. Burritos, wraps, salads and smoothies are chock-full of wholesome ingredients.
Freshii is expanding into wildly diverse markets. It has opened a full-service location inside the Palms Casino Resort in Las Vegas, and its food is available aboard hundreds of Air Canada flights each day.
Convenient Freshii grab-and-go products are available at many Walmart stores and Walgreens pharmacies.
Freshii expanded to 100 locations faster than McDonald's, Starbucks or Subway. The company now has more than 450 restaurants in 16 countries, plus it sells its stuff through nearly 300 stores operated by its retail partners.
10. Jersey Mike's New restaurants: 65
Submarine sandwiches were unfamiliar to most Americans when a guy named Mike opened a tiny shop to sell subs in Point Pleasant, New Jersey, in 1956.
Flash forward to the 1970s, when CEO Paul Cancro was a 17-year-old high school student. Mike's Subs was in the hands of two brothers who put it up for sale, and Cancro borrowed $125,000 from his football coach to buy the place.
The current brand shares the original owner's commitment to quality, community and generous portions.
Within the next few years, Cancro expects to double Jersey Mike's sales to $2 billion a year. The company says it will soon have more than 2,000 locations across the U.S.
9. Panda Express New restaurants: 75
Panda Express sells 90 million pounds of orange chicken per year, and its co-founders, Andrew and Peggy Cherng, are worth a combined $3.1 billion. We could probably stop right there, but the Cherngs are still building the empire.
Over 36 years, Panda Express has grown to 2,000-plus locations around the globe. Almost all are company-owned, and — contrary to popular belief — the majority are standalone restaurants, not food court locations.
The Cherngs, who are always looking to develop new markets, recently started opening Panda Express restaurants in Russia. Locations in the Philippines are on the way.
The couple also have been tweaking their Chinese comfort-food menu to include more health-focused choices.
8. Wingstop New restaurants: 100
Wingstop has flown high since opening in Garland, Texas, 25 years ago. If chicken wings in Coca-Cola Freestyle, Mango Habanero and Ancho Honey Glaze flavors don't appeal to you, try Korean-spiced Dragon's Breath.
Wingstop has more than 1,250 locations worldwide and fully intends to become a "top 10 global restaurant brand," according to CEO Charlie Morrison. Sales have grown steadily for 15 straight years.
About 75% of the chain's business is takeout — on Super Bowl Sunday alone, Americans ordered 16 million wings from Wingstop — and the company is finding unique ways to capitalize on its digital opportunities .
"Guests can now order from a slick user interface that first gauges their need for wings from snacky to starving with a wing calculator," Morrison told QSR.
7. Chick-fil-A New restaurants: 100
Chick-fil-A has maintained an unwavering focus on its tasty signature sandwich, waffle fries and lemonade. The number of locations has doubled since 2007 — there are now more than 2,400 — and annual sales have tripled to over $10 billion.
Georgia restaurant owner S. Truett Cathy invented the sandwich when he was approached by a poultry company looking to unload boneless, skinless breasts after a partnership with an airline went south.
The original recipe, unchanged and still in use, is locked in a vault at headquarters.
Restaurant research firm Technomic says Chick-fil-A is now America's fifth-largest restaurant chain in terms of sales, behind McDonald's, Starbucks, Subway and Taco Bell, and ahead of Burger King and Wendy's.
6. Taco Bell New restaurants: 100
Addictive food, late hours and wacky marketing stunts will get you everywhere.
Taco Bell boasts 7,000-and-counting U.S. locations. Overseas expansion, particularly in Asia, is expected to propel it to $15 billion in sales by 2022. The chain is making a big push in India, where it plans to open 600 restaurants over the next 10 years.
Taco Bell never stops adapting. It now offers customizable vegan options and healthy ingredients like 100% cage-free eggs. It even adds extra fire to its sauces in countries like Thailand.
And for fans who crave more and more from Taco Bell, there's Taco Shop, a section of the chain's website where you can buy Taco Bell T-shirts, swimsuits, pencils, socks, sunglasses, wedding gear, and on and on.
5. Tropical Smoothie Cafe New restaurants: 130
The original was a smoothie-only shop that was right on a beach in the Florida Panhandle. Customers came in all sweaty after raucous volleyball games or hours of sunbathing.
More than 20 years later, today's Tropical Smoothie serves healthy, made-to-order sandwiches, wraps, bowls and flatbreads. It has an app that allows customers to order ahead, pay with their smartphones and earn rewards.
The company operates within 44 states and Washington, D.C., and it recently opened its 800th location. The goal is to have 1,500 by 2025.
The chain is known for its exceptional support of franchisees, and CEO Charles Watson expects significant sales growth in coming years.
4. Dunkin' New restaurants: 150
A renewed focus on coffee in 2003 rejuvenated a declining Dunkin'. The number of locations almost doubled over the next seven years. Espresso was added, but William Rosenberg's original coffee blend is still more popular.
More recently, Dunkin' has been simplifying its menu, improving loyalty programs, adding digital catering and partnering with third-party delivery companies.
The chain has been working toward a three-year goal of opening 1,000 new U.S. restaurants by the end of 2020. The long-term goal is to eventually have more than 18,000 from coast to coast.
With over 8,500 current locations in the U.S. and many more in the works, America still runs on Dunkin'.
3. Domino's New restaurants: 150
James Monaghan, one of Domino's original founders, preferred being a mailman. He let his brother Tom buy him out with a 1959 Volkswagen Beetle. Thirty years later, Tom Monaghan sold what had been James' shares for $500 million.
In 2010, somebody at Domino's decided that the pizza was pretty unremarkable. Seven years after revamping the recipe, the chain eclipsed Pizza Hut as America's favorite. That's some domino effect.
There are plans to grow the chain by 60% through 2025 — through the addition of almost 10,000 new locations.
It'll be quite an achievement for a company that has already notched tons of them. Domino's says it was the first to use corrugated pizza boxes, insulated bags to keep the pies warm during deliveries, and 3-D signs that sit atop cars.
2. Chipotle New restaurants: 150
Chipotle, the burrito phenomenon built on fresh, local, sustainable ingredients, has grown to 2,500 locations despite rotten-luck setbacks and numerous executive changes.
The leadership has identified 3,000 untapped areas to set up shop, and the focus going forward is on making the chain more convenient and accessible to more people. Chipotle wants to expand into Canada and Europe — and then take over the rest of the world.
Expedited delivery and "Chipotlanes" devoted to mobile ordering are expected to boost growth.
The very first Chipotle opened in Denver in 1993, and you may not know this but at one time McDonald's owned 90% of the chain. The two didn't fit well together, so Mickey D's sold its stake in 2005.
1. Starbucks New restaurants: 500
Our next guest needs no introduction. One of the fastest-growing restaurant chains in the world is up to about 30,000 cafés worldwide. Though it has been working on closing 150 lagging locations around the U.S. in 2019, Starbucks is opening far more.
It's true that sales in the U.S. started to languish when Frappuccinos fell out of favor with calorie-wary consumers. Starbucks intends to remedy that by offering healthier cold drinks and cold-brewed coffees.
Its improved mobile app streamlines ordering and gives customers access to rewards. Some 44 million Americans have the Starbucks app on their smartphones, according to research from Cornerstone Advisors and StrategyCorps.
Don't worry about Starbucks. Americans wouldn't give up their morning fix for all the tea in China.
Sponsored
Kiss Your Credit Card Debt Goodbye
Millions of Americans are struggling to crawl out of debt in the face of record-high interest rates. A personal loan offers lower interest rates and fixed payments, making it a smart choice to consolidate high-interest credit card debt. It helps save money, simplifies payments, and accelerates debt payoff. Credible is a free online service that shows you the best lending options to pay off your credit card debt fast — and save a ton in interest.