2nd stimulus checks: What's going on? It's been a long time since many Americans got their first — and so far only — pandemic relief money. The direct deposits, checks and even debit cards were part of a massive aid bill Congress passed in late March.
The typical payment was $1,200, though the amount phased out at higher incomes. Families received $500 per child, but only up to age 16.
Households devastated by layoffs and lockdowns used the cash to buy food or pay the bills. Those in better shape went on splurges, or made more practical purchases — like buying affordable life insurance to offer families financial protection if a breadwinner died from the virus.
In mid-May, another, similar round of stimulus money was included in a $3 trillion relief package that passed the Democratic-controlled U.S. House. But it went nowhere in the Senate.
The new House bill — which passed Thursday night with no Republican support — offers $1,200 for most taxpayers plus $500 per dependent. It also would bring back the extra $600 a week in federal unemployment benefits that have long expired.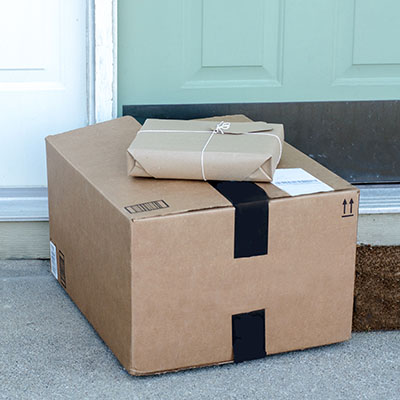 How soon could you get more stimulus money?
Senate Majority Leader Mitch McConnell has called the $2.2 trillion House plan "outlandish," and Treasury Secretary Steven Mnuchin has countered with a $1.62 trillion Republican relief package.
It includes more $1,200 direct payments to Americans, and $400 a week in extra unemployment, according to Roll Call.
Mnuchin and Speaker Pelosi talked throughout the week, with the goal toward getting an agreement ahead of the Nov. 3 election. But so far, there's no deal.
No one gets another stimulus check until the two sides can compromise on a bill that would pass both houses of Congress, then be signed by the president.
Once there's a deal, the money could start moving out quickly — maybe by November — particularly since the government already has been through the process once this year.
What do you do in the meantime? So here's where things stand: Washington says it wants to give you more relief money, but the usual bickering is bogging things down.
If your budget is stretched thin and you could really use that $1,200 payment right now, here are a few ways to find some extra cash immediately.
Sponsored
Here's how to save up to $700/year off your car insurance in minutes
When was the last time you compared car insurance rates? Chances are you're seriously overpaying with your current policy.
It's true. You could be paying way less for the same coverage. All you need to do is look for it.
And if you look through an online marketplace called SmartFinancial you could be getting rates as low as $22 a month — and saving yourself more than $700 a year.
It takes one minute to get quotes from multiple insurers, so you can see all the best rates side-by-side.
So if you haven't checked car insurance rates in a while, see how much you can save with a new policy.