1. Stimulus check scams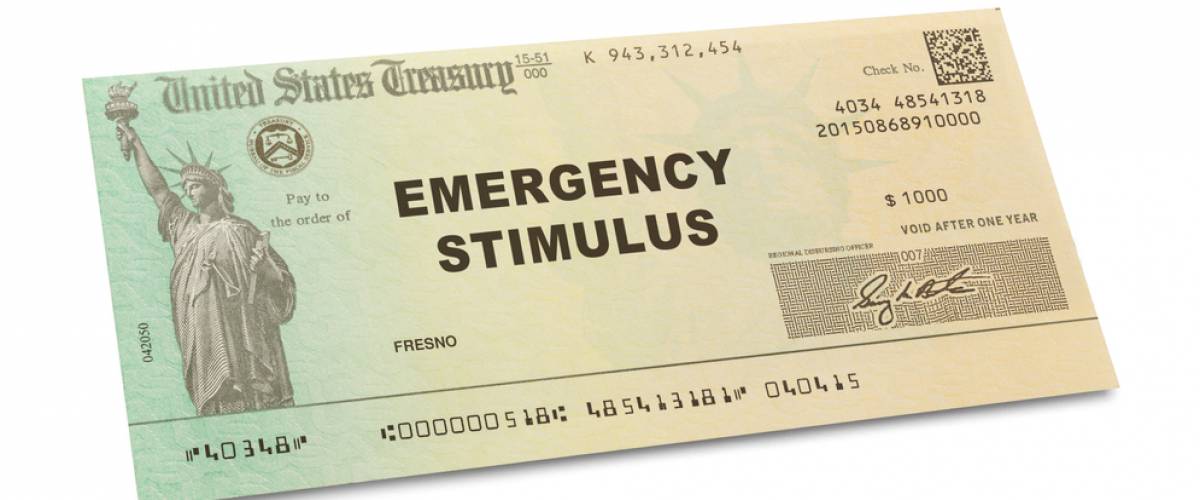 To help ease the financial burden caused by the coronavirus, the federal government has started issuing $1,200 stimulus checks to millions of Americans.
Scammers are capitalizing on the confusion around the application process by sending out phony emails and phone calls, claiming to be from the Internal Revenue Service (IRS). They might ask for your banking information or Social Security number to deposit the money or fix some problem.
How to avoid the scam
Do absolutely nothing. Hang up. Delete the emails. Don't even click on any links or attachments; they might be malware.
The IRS will never call or email to verify your bank account number or ask for other personal information.
If you filed a tax return in 2018 or 2019, there's nothing to "verify." The government already knows where to deposit your money. And if that's not the case, it will send you the check by mail to your most recently listed address.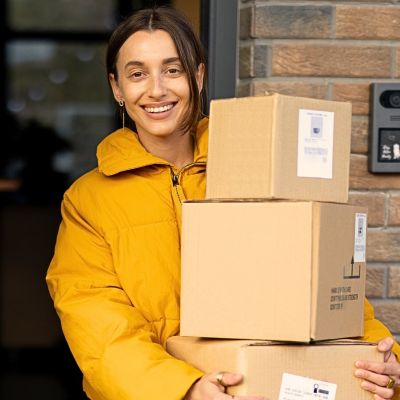 Capital One Shopping's browser add-on automatically applies coupon codes as you shop online. It's absolutely free – plus it takes only two clicks to install. Add the Capital One Shopping browser extension today and start earning discounts of up to 50% on the things you already buy.
Install for Free
2. Online offers for bogus vaccines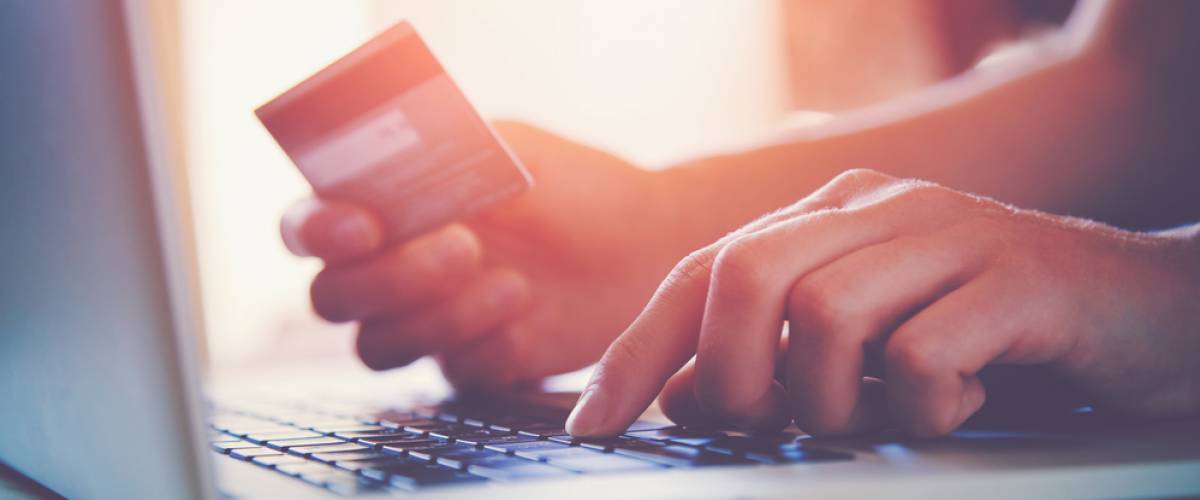 At time of writing, there is no vaccine for the new coronavirus. Health officials have warned that a vaccine could take 18 months to two years to be developed and distributed. You can't get an at-home testing kit, either.
Some scammers, eager to exploit people's impatience, hopes and fears, are setting up websites hawking fake vaccines and testing kits. Sometimes they'll claim to be from the World Health Organization (WHO) to add credibility.
How to avoid the scam
Don't buy it, literally. Not only will these websites take your money and send you junk, if anything at all, they're likely to use your credit-card information to engage in fraud.
If you come across one of these sites, send it to the Department of Justice, which is ordering domain hosts to shut them down.
3. Knockoff medical masks The coronavirus pandemic has caused serious shortages of hand sanitizers and medical-grade face masks. Opportunists are abusing the laws of supply and demand to gouge people for certain necessities, like the two Tennessee brothers who bought out thousands and thousands of bottles of hand sanitizer.
At least those products are real. In the past few weeks, shady storefronts have appeared selling knockoffs for sky-high prices. Some sellers on Amazon are selling fake medical equipment, such as phony N95 masks.
How to avoid the scam
Since the U.S. government is redirecting all N95 masks to hospitals for the foreseeable future, it's safe to assume that any floating around on Amazon are fakes.
Always check the seller ratings to ensure that you're dealing with a real, trusted company and not a phony.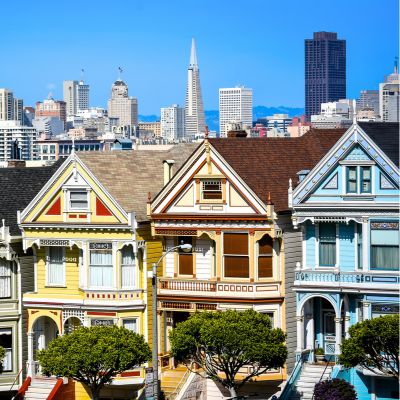 Believe it or not, you don't need millions, or even hundreds of thousands to invest in real estate. Arrived is an online platform where you can invest in shares of rental homes and vacation rentals without the headaches of being a landlord.
Learn More
4. Fictitious charities In such uncertain times, it's even more noble than usual to spend your savings to support causes you care about. Many charities are in need of support. That makes the fake ones even more vile.
Fraudsters are out there soliciting donations for coronavirus relief efforts, when all they really want is to run off with your money. Some are even hiding behind the names of real charities.
How to avoid the scam
Don't be pressured by a sentimental pitch. Do your due diligence before opening your wallet or giving away personal information.
Search for the charity's name alongside words like "complaint" or "scam" to see what others have to say. Don't be fooled if the scammer is using a name very similar to a real charity.
5. Phony couriers The coronavirus is highly contagious, but some people, like seniors or those with compromised immune systems, are especially susceptible. That makes staying indoors as much as possible a must.
Some savvy entrepreneurs and Good Samaritans are offering to go out and grab necessities, like groceries and prescriptions. Yet the FTC says some of these "bike messengers for hire" will take your money and run.
How to avoid the scam
If you're in need of help, the FTC says it's best to seek out a trusted friend or family member who can arrange to have groceries delivered to you.
6. Fake work-from-home opportunities The mandatory closure of non-essential businesses has left millions of Americans without a source of income. Scammers are seeing this desperation and creating false "work from home" job ads, usually making grandiose promises.
If you reply to the ad, the scammer may ask you to provide your personal information or wire them some money to pay for "job training."
How to avoid the scam
While many work-from-home jobs out there are legitimate, look into the company first before applying.
Don't put your home address on your resume — and remember, you should never have to pay to work for a company.
7. Authority imposters Be very skeptical if you get an email claiming to be from the World Health Organization (WHO) or the Centers for Disease Control and Prevention (CDC).
The FTC says many emails and sites are claiming to have exclusive information pertaining to the spread of the novel coronavirus, but they're really a front for various scams and malware.
How to avoid the scam
Don't click on any links and definitely do not download any e-books or other files attached. They're probably malware.
You can sign up for emails from the WHO and CDC, but ensure you're only giving your address to the legitimate websites. Search for them directly instead of following links you come across.
8. Nefarious Facebook quizzes If you're turning to social media to stave off boredom during the current lockdown, watch out for those innocuous-seeming Facebook quizzes.
The Better Business Bureau (BBB) is warning of phishing and identity theft scams hiding behind those fun "What Tiger King character are you?" tests. The BBB says they could be mining your information in order to crack your passwords and security questions.
How to avoid the scam
Don't answer any questions that resemble common security questions, such as your mother's maiden name or the street you grew up on.
And for good measure, be sure to adjust your privacy settings on your social media accounts. You should never have your phone number or private address publicly listed.
9. Student loan forgiveness scams Former students suffering financial hardship during the pandemic are getting relief. The U.S. government has suspended the collection of all debt payments for federal student loans and is waiving interest until September.
Yet scammers are still on the move, posing as phony debt-forgiveness companies. They'll explain that you can have your debt totally forgiven in exchange for an upfront fee. They may also ask you to provide personal details like your Social Security number and banking info.
How to avoid the scam
First and foremost, only the federal government has the authority to forgive student debt. Any private company claiming it can offload your debt is full of it, warns the FTC.
Furthermore, no special coronavirus debt-forgiveness program exists. A scammer impersonating the government may tell you otherwise, but it's fiction.
10. Fake COVID-19 cures Yes, the medication chloroquine phosphate is being studied as a possible treatment for COVID-19 — but it's not clear whether it works yet. Lots of misinformation has been floating around, and at least one person has died from misusing the drug.
Watch out for anyone claiming to sell chloroquine phosphate online. You can only obtain it with a prescription from a physician, so any e-commerce site selling this "miracle drug" is a scam, warns the FTC.
How to avoid the scam
Unless you have malaria or lupus, leave chloroquine phosphate alone. And essential oils won't help you, either.
Try to stay patient while the world searches for real treatment options. It's best to get general advice from trusted resources, such as the CDC or WHO, and if you do get sick, call a medical professional.
Sponsored
Kiss Your Credit Card Debt Goodbye
Millions of Americans are struggling to crawl out of debt in the face of record-high interest rates. A personal loan offers lower interest rates and fixed payments, making it a smart choice to consolidate high-interest credit card debt. It helps save money, simplifies payments, and accelerates debt payoff. Credible is a free online service that shows you the best lending options to pay off your credit card debt fast — and save a ton in interest.