How does this tax break work? On Friday, the tax agency clarified that whatever taxpayers spent on personal protective equipment to help prevent the spread of COVID — including masks, hand sanitizer or sanitizing wipes — qualifies as deductible medical care expenses on tax returns.
So, the money you or other members of your household paid for those materials in 2020 may be claimed when you submit your taxes this year, provided that none of the costs were reimbursed by an insurance company.
But in order to get the write-off, you'll need to itemize deductions, and your medical expenses for the year must exceed 7.5% of your adjusted gross income. That's your taxable income before itemized deductions have been subtracted.
It's estimated that fewer than 10% of taxpayers will itemize deductions on their 2020 returns. The 2017 tax law signed by President Donald Trump bulked up the standard deduction and made it much more difficult to itemize.
But if that's something you're still able to do, medical expenses — including what you spent to protect against COVID — might help you get a larger tax refund. Note that you may have to wait a while for that money, because the IRS is struggling with a massive backlog of returns.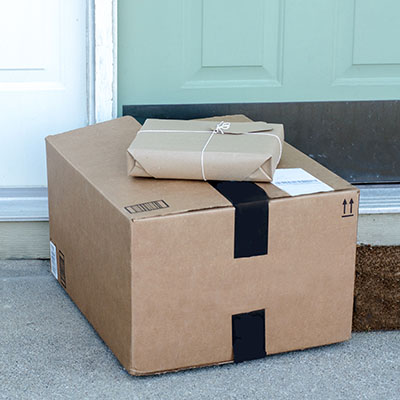 What if you need your refund money ASAP? If you're pressed for cash and can't wait for the tax agency to come through with you refund, here are a few options if you need more money right now.
Sponsored
Here's how to save up to $700/year off your car insurance in minutes
When was the last time you compared car insurance rates? Chances are you're seriously overpaying with your current policy.
It's true. You could be paying way less for the same coverage. All you need to do is look for it.
And if you look through an online marketplace called SmartFinancial you could be getting rates as low as $22 a month — and saving yourself more than $700 a year.
It takes one minute to get quotes from multiple insurers, so you can see all the best rates side-by-side.
So if you haven't checked car insurance rates in a while, see how much you can save with a new policy.