High mortgage rates
The average rate on the 30-year fixed home loan clocked in at 7.23% the previous week, its highest level since 2001, according to housing giant Freddie Mac.
The federal funds rate was last raised in July to the 5.25% to 5.5% range, and there's a possibility the Fed could implement another hike in September, potentially driving mortgage rates even higher.
"We've got to be really careful," El-Erian warned. "The housing market is central to the economy."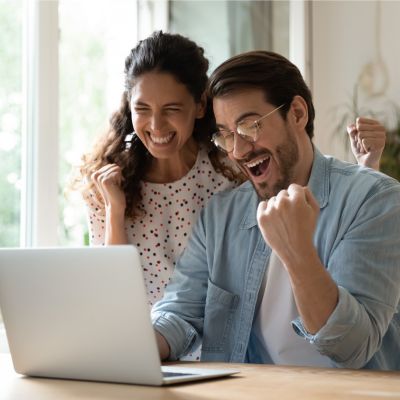 Compare current mortgage rates from top national lenders. Get the best rate for your purchase or mortgage refinance.
Compare Rates
Buyers and sellers at a standstill
El-Erian says high mortgage rates have tamped down housing supply and demand, with many buyers priced out of the current market and sellers reluctant to let go of the cheap mortgage rates they secured in the early years of the COVID-19 pandemic.
The median home sale price also climbed 1.7% year-over-year to $421,872 in July, according to Redfin — just 2.5% behind the record high of $432,476 set in May of last year.
In the week of Aug. 18, applications for home purchase mortgages plummeted to their lowest level since April 1995, according to the Mortgage Bankers Association.
The Fed wants to bring inflation down to 2%
Fed chair Jerome Powell says he's determined to bring inflation down to 2%, but doesn't see it cooling to that level until 2025.
"The key issue: is 2% the right target?" asked El-Erian, who also suggested there's a real possibility Americans could simply end up living with a stable inflation rate of over 2%.
"What we're looking at right now is a possibility that headline inflation will head back up," El-Erian added.
Sponsored
Secure your retirement with a reverse mortgage
If you're low on cash savings and investments but have wealth in your home, a reverse mortgage is a great option for covering retirement expenses.
Mutual of Omaha is a trusted insurance provider that helps you make the most of your home equity.