Home modifications Dignity and quality of life make independent living attractive, but put safety first. The National Council on Aging reports that close to 3 million seniors require emergency treatment for falls every year.
Seniors who want to age in place may eventually need handrails and ramp access. Doors and hallways must be widened to accommodate wheelchairs or walkers.
On average, walk-in tubs run to $5,000. Installing a stair lift costs around $8,000. At $18,000, adjusting the height of kitchen countertops is one of the most expensive jobs.
Safety retrofits aren't cheap, but they're still significantly less than the long-term costs of living in a nursing home. Medicare Part B or Part C (Medicare Advantage) might cover some or all costs for modifications.
At any rate, you can't put a price on the peace of mind that comes from having a comfortable home that works.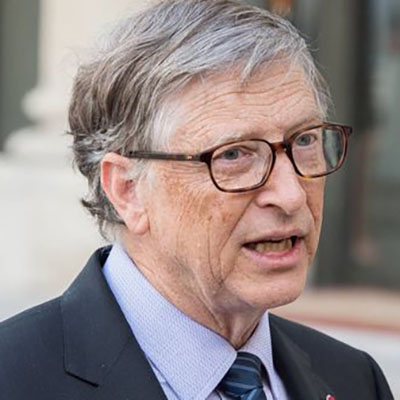 Bill Gates made a splash in 2017 when he bought $520 million worth of U.S. farmland, and he's continued to invest since. What's in it for Gates?
Read More
Home maintenance Major repairs and routine upkeep take a big bite out of retirement savings. Seniors who are too feeble to handle simple maintenance on their own shell out for housekeeping, gutter cleaning and lawn care.
Utility costs continue to rise. The little things, like air filters and light bulbs, add up. Roof damage, leaky pipes or a failed heating system could set you back for months.
One option is to move to a rental house and leave the maintenance to the landlord. Alternatively, a sale-leaseback arrangement would free up equity.
However, renting is unpopular among retirees. According to Kiplinger, one survey found just 5% of senior homeowners are open to the idea.
Home care services Most older people eventually need help with everyday tasks like bathing, dressing and preparing meals. Cleaning services typically have employees who can help with errands, but health aides closely monitor physical and mental condition as well as provide valuable companionship.
The national median cost for in-home health care is $22 per hour. Medicare picks up the tab for short-term help after injuries or illnesses, but you'll most likely have to buy supplemental insurance for ongoing care.
As for meals, try the local senior center, Meals on Wheels or neighborhood churches. Personal chefs and customized meal delivery subscriptions are much pricier.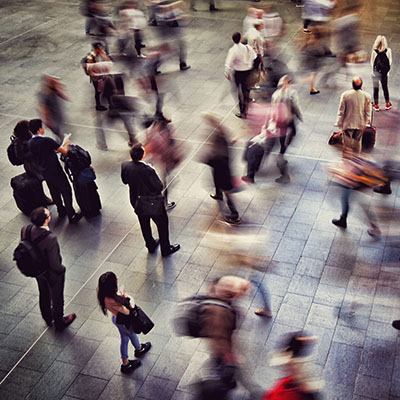 It seems like a tricky time to get into real estate, and being a landlord isn't as passive as you think. Look at these low-stress options instead.
Read More
Mortgages, rent, property taxes and other housing costs Households are considered cost-burdened if they spend more than 30% of income to own a home or rent. More Americans than ever carry mortgages into retirement, and experts at the Harvard Joint Center for Housing Studies predict 8.5 million households will be devoting more than half of their income to housing by 2035. In the same time frame, the number of seniors eligible for rental assistance will balloon from under 4 million today to 7.6 million.
Sadly, many elderly people skimp on food and health care just to live independently. Reversed or refinanced mortgages can help — Lending Tree is particularly easy to use — but the better plan is to start saving early and robustly for retirement. Otherwise, a service like Facet Wealth can set retirees up with a certified financial adviser to plan for the coming years.
Transportation Transportation isn't just about getting to the grocery store and medical appointments. Elderly people who can't safely drive anymore often become socially isolated. They tend to be depressed and at high risk for a number of chronic diseases.
Public transportation isn't the best option, but it's the cheapest. Pricing for curb-to-curb paratransit services is regulated by the Americans with Disabilities Act, so it's fairly reasonable. Medicaid covers paratransit if you qualify.
Nearby clinics and hospitals often provide free rides to appointments. Ride-hailing services are an option for app-savvy seniors.
Eldercare Locator, a service of the Administration on Aging, has several resources to help seniors find affordable transportation.
More: Personal Capital makes it easy to budget and manage your money. Check out their free financial tools today.
Sponsored
Are you thinking about saving? Well, stop thinking about it!
Take the change out of your piggy bank and make it work for you.
Acorns is a financial wellness tool that automatically rounds up your card purchases to the nearest dollar and puts those savings into an investment account. It takes the worrying out of investing and matches you with one of five investment portfolios.
Take five minutes to sign up for Acorns today and collect a $10 bonus.