1. Deal with debt Collectively, the LGBTQ community reports dealing with higher levels of debt than the rest of the population — with 39% reporting an issue, compared to 33% from everyone else, according to a 2017 Prudential Financial report.
The report added that 4 in 5 LGBTQ households report carrying a high level of debt makes managing household finances difficult.
The 2019 TD survey shows 51% of millennials reported that student loan debt has forced them to put off saving for retirement.
If credit card debt is weighing you down, you may want to consider a lower-interest debt consolidation loan. Rolling your balances into a single payment will make it easier to tackle what you owe and help you pay it down sooner.
With that weight lifted, you can work on your other financial priorities.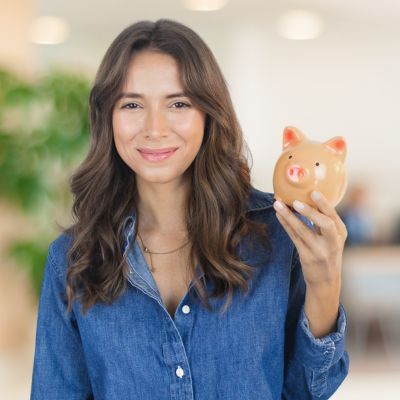 Don't let your money idle in low-interest accounts! Savvy savers are earning up to 10x more interest by keeping their hard-earned cash in a high-yield savings account. Find some of the best options here.
Get Started
2. Start planning early Don't put off making deposits to an individual retirement account (IRA) just because you think you don't have enough money to make it worthwhile.
Investing even a few dollars every paycheck will help you get in the habit — and you can increase your contributions when you have more money to put aside.
If you're not sure where to start, you should touch base with a professional financial adviser to help you get started.
3. Protect your health and financial security A study shows that when it comes to health care, LGBTQ individuals face both discrimination and barriers that prevent them from obtaining the same level of care as everyone else.
According to a 2018 Kaiser Family Foundation report, that leads to a lower quality of life and worse health outcomes.
Meanwhile, one outstanding medical bill can turn your financial situation upside down.
To protect your finances and health, get signed up for an affordable health insurance plan and ensure you'll be protected if you ever need medical attention.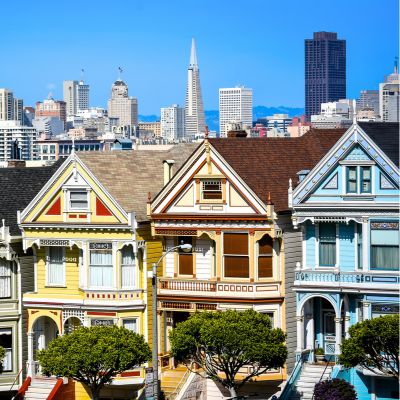 Believe it or not, you don't need millions, or even hundreds of thousands to invest in real estate. Arrived is an online platform where you can invest in shares of rental homes and vacation rentals without the headaches of being a landlord.
Learn More
4. Build your assets Now that you've got a solid foundation with a plan for dealing with your debt and saving for retirement, you can think about your financial present.
LGBTQ individuals often don't have the same access to support that others can count on. A poll done for WNYC radio found that 35% of queer-identifying individuals said they could rely on family and friends for financial support before they came out, but that number dropped to 20% after coming out.
However, there are still plenty of ways to get ahead financially.
Buying a home is a good investment to ensure your family has security and, along with your retirement account, can be an important part of your retirement. Mortgage rates are at historic lows right now but are expected to go up by the end of the year. If you can afford it, now's a perfect time to make a big move.
Another great option is building an investment portfolio. And you don't need thousands of dollars to get started. In fact, there's an app that will allow you to invest your "spare change". In no time, you'll be able to turn your pennies into a diversified portfolio.
5. Set your beneficiaries up for success Whether you have children or you want to leave something for your chosen family, it's important to ensure all of your assets go to the right people.
Start by setting up a will to ensure your estate lands in the right hands.
You'll also want to think about locking in a life insurance policy — especially if you own a home. This will ensure your family is financially provided for when you're gone.
Other ways to save money or boost your budget All the preparation can seem overwhelming, but having a solid strategy in place will help you bridge the retirement gap.
And if you need more funds to give yourself a little extra cushion, you have a few options.
Slash your insurance premiums. When was the last time you looked around for a better price on your auto insurance? If it's been a while, it may be costing you more than $1,000 extra every year. Shop around to ensure you're paying the best possible rate. And while you're at it, use the same technique to save hundreds on health insurance, too.

Save big without clipping coupons. Even if you've trimmed your budget down to the bare necessities, you'll still need to stock up on essentials here and there. When that time comes, use a free browser extension that will scour websites for the best prices and coupons to ensure you're always getting the lowest prices.

Deal with your student debt. If student loan payments are taking a chunk out of your monthly budget, you should consider refinancing your loan at a better rate. Not only could it save you money every month, but it can also help you pay off your debt years sooner.
Sponsored
Kiss Your Credit Card Debt Goodbye
Millions of Americans are struggling to crawl out of debt in the face of record-high interest rates. A personal loan offers lower interest rates and fixed payments, making it a smart choice to consolidate high-interest credit card debt. It helps save money, simplifies payments, and accelerates debt payoff. Credible is a free online service that shows you the best lending options to pay off your credit card debt fast — and save a ton in interest.