1. Figure out what to sell
Though eBay can turn your unwanted items into cash, your old printer and broken AC unit aren't going to turn heads.
A bit of research will ensure you're giving buyers what they want and keep you from wasting your time. Nothing is more crushing than refreshing the page and seeing those two words again: "zero bids."
The best selling items on eBay, as tallied by the blog CrazyLister, are:
branded electronics
mobile phones and accessories
mid- to high-end fashion (new and gently used)
unused health and beauty products
craft items
collectibles
toys
antiques
It's important to remember some items sell better at different times. As a basic example, a heavy goose-down parka will sell well in December — not so much in mid-July.
You can look at eBay's Explore tool to see the top selling items of the week. Or you can use Google Trends to see what people are searching for that week. Adjust your inventory accordingly.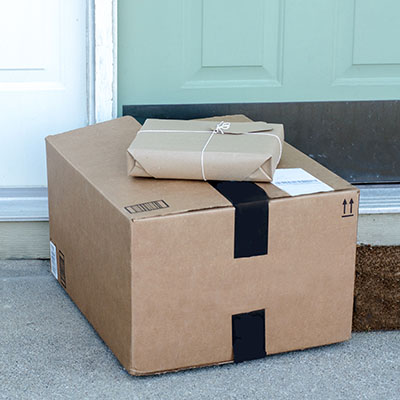 2. Register for an account
All users must register in order to get started. You can't list items without a profile.
There's no charge for registering on eBay. You'll have to pick a username, verify your email and tie either your credit card or PayPal to the account so you can pay fees down the line.
People can have multiple eBay accounts with the same banking information but not the same email address or log-in information.
3. Set up PayPal
While you can accept e-transfers and other forms of payment through eBay's "managed payments" system, it's recommended that you set up a PayPal account to send and receive money.
Many eBay buyers won't use anything but PayPal, so refusing to accept it may cost you sales.
Why? PayPal is a long-standing and trusted method of sending and receiving money online. And the application allows you to store your banking information securely, so you won't have to re-enter your credit-card info over and over again when making purchases.
Setting up an account is easy. Just go to the PayPal website or download the app, set up and verify an account and link your banking information. There's not much to it.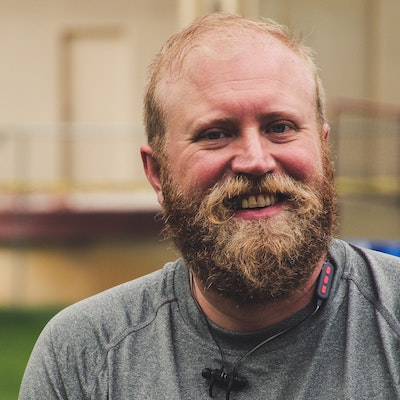 Sign up for Credit Sesame and see everything your credit score can do for you, find the best interest rates, and save more money at every step of the way.
Get Started—100% Free
4. Choose your store package
Now that you've set up your eBay and PayPal accounts, it's time to set up an eBay store. You can sell without a store, but you'll only get to list 50 items per month without getting charged, may pay higher fees and will lack some promotional tools.
There are multiple packages for different types of eBay sellers, but first-timers will see the most benefit from the Starter, Basic or Premium tiers.
Each tier comes with a set number of free listings and a "final value fee" — an amount you have to pay eBay on the total value of each sale.
The packages are as follows:
Starter: $7.95 a month. This tier allows you to list 100 items a month, charging 30 cents per listing beyond that. The final value fee on most items is 10%, up to a maximum of $750 per sale. Only pick the Starter package if you're dipping your toe in.
Basic: $27.95 a month. This package is best for people who are serious about starting a business. You'll be able to list 250 fixed-price items a month, paying 25 cents per listing beyond that. The final value fee ranges between 4% and 9.15% on most items, up to a maximum of $350 per sale. With the Basic package, you'll be able to keep more of your profits.
Premium: $74.95 a month. The package for serious sellers. You probably don't need it if you're just starting out, but you can always upgrade later. The Premium tier offers 1,000 fixed-price listings per month, and you'll pay just 10 to 15 cents per item beyond that. As with the Basic tier, final value fees range between 4% and 9.15% on most items, up to a maximum of $350 per sale.
Each package also comes with the option to pay up front for an annual membership at a discount.
5. Take decent photos
Think of your eBay store as if it were a real store at the mall. Would you shop at a store that was dirty and disorganized?
Your eBay store should follow the same general principles. Remember, you want to make a good impression on your customers.
Make sure that when you take photos of your items that you have adequate light and a good camera.
Purchase some white poster board to photograph your items against, instead of placing your items on a messy bedspread or floor.
If you wouldn't buy it, your customers won't buy it. So invest some time in getting the photos just right.
6. Pick the right sale format
On eBay, you have two options when selling your items: fixed-price or auction.
With fixed-price items, the buyer knows exactly what they'll pay, and you know exactly what you'll earn. You can list your fixed-price item for a maximum of 30 days.
Selling at a fixed price is the best option when you know the retail value of your item, like modern electronics and books.
Auctions allow multiple users to bid on an item within a set period, from three to 10 days.
This format is best for niche collectibles and antiques that don't have a specific retail value. In-demand items that aren't easy to find, like designer clothing, are another great choice.
7. Get the product descriptions right
You get about 10,000 characters of space in the description box. Use it wisely. Don't just type "2018 MacBook Air" and leave it at that.
People are looking for all kinds of details:
What is the color of the product you're selling?

What are its dimensions?

What is the make and model?

How old is it?

How used is it? Is it "opened once and never touched again" or "well loved"?

What accoutrements come with the product? Does it have the original box? Manual? Are important pieces missing?

Does it require batteries? What kind?
Remember to list any other relevant attributes, depending on what you're selling. Adding an accurate and detailed description of your product will bump it up in search results, since shoppers look for products using specific identifiers.
Good descriptions will also increase your seller rating because customers won't feel misled if they get a product that's dinged up or the wrong edition.
8. Set your prices
Your stuff is only worth what people are willing to pay for it. This isn't Antiques Roadshow, so don't expect a huge windfall from one item, even if it's valuable. Instead, aim to make substantial income through multiple sales.
Don't just hazard a guess at a competitive price. Research what the item is currently selling for on eBay and elsewhere.
Pay attention to the item's condition. Is it brand new and still available in stores? Is it two years old? Is it 10 years old? If it's a vintage item, what state is it in? Will it need refurbishment or repairs?
You want to try to keep your prices competitive with big-box retailers. People flock to eBay to find a deal and might be reluctant to pay the manufacturer retail price on whatever you're selling.
An old garage sale tip is to price things using the "50-30-10" rule. New or like-new items should be priced at 50% of what you paid for it, lightly used items should be 30% and used items 10%.
For auctions, you generally want the starting price to be accessible in order to get the bidding going and hopefully launch a bidding war. However, don't set it so low you might regret the sale.
You don't have the option to cancel the auction once it's completed. If the final price is too low for you, you can try to contact the buyer and ask them to cancel the transaction, but otherwise you're on the hook.
9. Ship your items promptly
We live in a time of instant gratification and one-day flash shipping. If you're serious about starting an eBay business, you'll want to move fast.
As soon as a buyer comes through with a payment, process it right away. You should aim to ship your items within 24 to 48 hours of accepting your customer's payment.
Shipping speed will affect your store's reputation, so don't put it off. Be sure to respond to all of the customer's questions and concerns immediately; that'll affect your reputation, too.
Low-rated sellers get their listings buried or kicked off the site entirely, so be diligent about how you interact with your customers.
When it's time to ship, make sure the item is packed securely. Pay for shipping that ensures the item will arrive within your specified time frame and keep your customer notified of any major delays.
10. Handle returns with grace
If you promised an unconditional return policy, you should honor it. Even if you specified "no returns" on your store, you may still want to negotiate with the buyer to come to a compromise.
Have they opened the item? Can they send it back in sellable condition?

Can you offer them a partial refund and allow them to keep the item?

Have they missed your return deadline?
Keep in mind that sellers tend to do better if they offer some kind of return policy.
The site itself has a money-back guarantee to address fraud and sellers misrepresenting their goods. If an inquiry is opened against you, eBay will launch an investigation to determine whether the buyer deserves a refund.
11. Put your customers first
The customer is always right, even in the digital realm.
Your seller rating can make or break your eBay business, so it's in your best interest to mind your Ps and Qs when dealing with your customers.
They can rate your performance in the following categories:
Item description: Was the item accurately described?

Communication: Was the seller prompt, clear and polite?

Shipping time: Was the item shipped quickly?

Shipping and handling charges: Was the shipping cost reasonable?
Your "feedback score" will appear next to your username, showing what percentage of buyers gave you a positive rating. The color of the star indicates how many reviews you've received.
Great ratings will eventually push you up to Top Rated Seller status, showing shoppers you're trustworthy and your items will arrive on time.
You can also encourage feedback to help boost your seller rating. After thanking your customers for their purchase, ask them to contribute a review.
All of these steps are important, but building a reputation is what turns each sale into many more. So whatever your eBay goals, make sure your very first sale leaves a great first impression.
Sponsored
Here's how to save up to $700/year off your car insurance in minutes
When was the last time you compared car insurance rates? Chances are you're seriously overpaying with your current policy.
It's true. You could be paying way less for the same coverage. All you need to do is look for it.
And if you look through an online marketplace called SmartFinancial you could be getting rates as low as $22 a month — and saving yourself more than $700 a year.
It takes one minute to get quotes from multiple insurers, so you can see all the best rates side-by-side.
So if you haven't checked car insurance rates in a while, see how much you can save with a new policy.