Start your nest egg and leave it Your job probably provides you with a steady stream of disposable income, but if you're spending it on your day-to-day desires, you'll end up just like those kids who scarfed their single marshmallow.
Maxing out your contributions to a company retirement plan or an Individual Retirement Account (IRA) is an excellent way to use patience to your advantage.
Sure, you won't be able to enjoy the money now — and you could face big fees if you dip into a retirement account early — but when the time comes to leave the workforce for good, you'll be glad you waited it out.
If you're not sure where to start with retirement planning, sitting down with a certified financial planner (CFP) can be a huge relief.
A CFP can build you a personalized plan based on your current financial situation and long-term goals and provide valuable insight on how to make the most of your money moving forward.
Working with a financial planner is a lot more affordable than you might expect, and these days websites like Facet Wealth let you do it entirely online.
Save money when you shop online
You're already shopping online, so why not get the best deal while you're at it?
Capital One Shopping is a free browser extension that automatically looks for lower prices on the items you're viewing, and notifies you whenever there's a better deal available from another retailer.
Save Now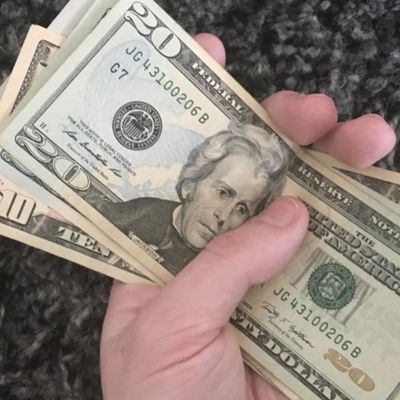 Plant your money where it can grow Looking forward to a more immediate goal, like buying a car? Financing the full amount will get you that new ride right away, but the loan will end up costing you extra in the long run.
On the other hand, waiting and saving up cash will actually pay dividends — that is, as long as you park it in the right place. Traditional checking and savings accounts will earn you next to nothing in interest.
A high-yield savings account will treat your money much better. Betterment's Cash Reserve pays seven times the national average.
And if you're not against squirreling away your savings out of reach for a few years, you may be able to earn even more interest with a certificate of deposit (CD).
CDs offer higher interest rates than most other savings options in exchange for locking your money away for a predetermined period. Terms typically range from six months to five years, with the longer terms earning you more interest.
The only catch is that if you break down and eat the marshmallow — withdraw your money — before the end of your term, you'll get slapped with a hefty penalty that could wipe out much of your earnings.
Focus on long-term investments When most people think about doing well in the stock market, they usually picture the fast-paced buy-low, sell-high mentality seen in movies. This is called trying to "time the market," and while it pays off for some, it's risky — and it could end up costing you a fortune even if you know what you're doing.
Seasoned investors like Warren Buffett will tell you spending "time in the market" through diversified, long-term investments is a much safer way to succeed.
Stocks go through ups and downs, but the S&P 500 — an index that tracks the stock performance of 500 large companies in the U.S. — has delivered solid returns of about 7% per year on average over the past half century.
Automated investing services called robo-advisors will allow you to set up your portfolio and leave it alone for the long haul, if you want. Betterment, for example, will make all the tough decisions for you and automatically update your portfolio as the market changes. Just select the risk level you're comfortable with, and the robo-advisor will do the rest.
If you're still craving the thrill of active trading, you can always try out the app Robinhood, which charges no fees or commission for basic services.
You can even buy "fractional shares" of big stocks like Tesla and Apple, so you don't have to shell out hundreds (or thousands) for a full share — in fact, you can start with as little as a dollar. It's an easy way to gain experience playing the market without the risk of losing big.
Stop overpaying for home insurance
Home insurance is an essential expense – one that can often be pricey. You can lower your monthly recurring expenses by finding a more economical alternative for home insurance.
SmartFinancial can help you do just that. SmartFinancial's online marketplace of vetted home insurance providers allows you to quickly shop around for rates from the country's top insurance companies, and ensure you're paying the lowest price possible for your home insurance.
Explore better rates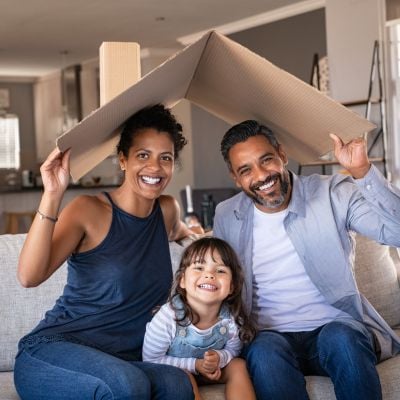 Earn rewards slowly but surely Cash-back reward programs won't net you a huge amount in the short-term, but don't get discouraged and give up. If you're willing to let your balance add up for a few months, you might be surprised by how much free money you can earn.
Some of the best cash-back credit cards will require you to have a ridiculously high credit score to qualify, but you can also find an increasing number of free rewards apps that anyone can use.
Many of these apps are incredibly easy to use and only take seconds to set up, so you can start earning rewards points and cash right away. Fetch allows you to earn rewards points simply by snapping a photo of your receipt whenever you buy groceries.
And even if you've been doing most of your shopping online lately, you can connect Fetch to your email or Amazon account and earn points on your digital receipts as well.
There's no downside to using a free cash-back rewards app — and if you're patient, you can turn your points into a nice chunk of change to spend on something you really want.
Sponsored
Follow These Steps if you Want to Retire Early
Secure your financial future with a tailored plan to maximize investments, navigate taxes, and retire comfortably.
Zoe Financial is an online platform that can match you with a network of vetted fiduciary advisors who are evaluated based on their credentials, education, experience, and pricing. The best part? - there is no fee to find an advisor.