Menopause affects people in different ways
The menopausal transition — or perimenopause — typically hits women and some transgender men and non-binary people between the age of 45 and 55. It often lasts around seven years, but can linger as long as double that time.
"When women are approaching the end of their menses, but they're not there yet, that's when the symptoms are crazy. So they're in this limbo time," explains Heather Dillaway, dean of the College of Arts and Sciences and professor of sociology at Illinois State University.
"They know symptoms are maybe unmanageable on certain days. But it's hard to know how to talk about it."
Vasomotor symptoms — hot flashes and night sweats, or as Berry dubs them, "private summers" — affect up to 80% of American women during the menopausal transition. They last on average for seven to 10 years, and can spawn a host of other issues, such as sleep problems, fatigue, anxiety and depression.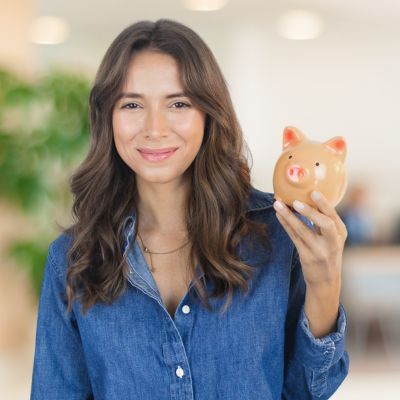 Don't let your money idle in low-interest accounts! Savvy savers are earning up to 10x more interest by keeping their hard-earned cash in a high-yield savings account. Find some of the best options here.
Get Started
Relief comes with a price tag
There are plenty of little financial costs that you may contend with as you look for ways to deal with your menopausal symptoms — in fact, studies have shown the annual direct costs can add up to hundreds of dollars a year.
A 2015 study from the Journal of the North American Menopause Society found that women with vasomotor symptoms expectienced a 57% more indirect work productivity loss — with untreated symptoms corresponding to indirect costs of $770 per woman per year.
And that's in addition to the added stress on your household budget. You may still be purchasing your usual menstrual hygiene items, like pads and tampons, while going through the transition. Some people try buying different clothing or turn up the air conditioning to manage the hot flashes. And it's likely that you'll be going to your physician more often as well.
Many opt for hormone replacement therapy — which The North American Menopause Society maintains is the most effective treatment for vasomotor symptoms. This is often prescribed as a pill, but can be administered as skin patches.
And some people take low-dose nonhormonal antidepressants, although Mayo Clinic notes these are not as effective as hormone therapy.
It's important to first speak to a health care professional who is educated in menopause management, says Dr. Stephanie Faubion, Medical Director of NAMS and Director for Mayo Clinic's Center for Women's Health. She recommends looking for a practitioner who has been certified by NAMS on menopause.org.
Berry turned to her obstetrician-gynecologist. She couldn't take any hormone replacements so she tried acupuncture, massages and over-the-counter dietary supplements such as Black cohosh and Amberen. These didn't relieve her symptoms, however.
Berry eventually started taking Effexor (Venlafaxine), a prescription antidepressant, which she says has helped.
Menopause can take a toll on your career
Harvard Business Review notes that menopause typically hits women during the age bracket when they're most likely to move into top leadership positions.
"We have evidence that some women may be not accepting a new role, or even retiring from the workforce because of these symptoms. So we're probably harming our leadership pipeline, and missing out on a lot of human capital," says Faubion.
Berry says her symptoms affected her professional life as an engineering professor with mainly male colleagues and students.
"There's not a lot of people who you can share about what you're going through … You've got a lot of stuff going on and your job doesn't care about any of that. You just got to show up and do it."
Menopause can affect work performance, lead to reduced hours and even result in people quitting their jobs. Elektra Health reports that 20% of women have left or considered quitting their jobs, while 18% have not pursued a promotion due to menopause symptoms.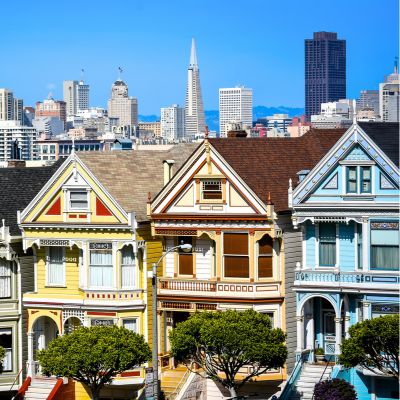 Believe it or not, you don't need millions, or even hundreds of thousands to invest in real estate. Arrived is an online platform where you can invest in shares of rental homes and vacation rentals without the headaches of being a landlord.
Learn More
Normalizing menopause in the workplace
Berry says she didn't tell her employer, take time off or work fewer hours when her menopausal symptoms were hitting her. "I just didn't want to deal with that stigma."
Dillaway says there needs to be more discussion of the effects of aging in the workplace.
"We have this idea of a worker who can sort of buckle down and not be bothered by the physical or mental situation they're in. And that's ridiculous."
Dillaway adds the COVID-19 pandemic has shown that we can have flexible workplaces to accommodate health care needs — employers should allow working from home or flexible hours when possible.
Faubion says employers, managers and supervisors need to educate themselves on menopausal symptoms and how they may affect their workers.
"I think it's important that employers examine their their current policies to see if the accommodations provided for women with significant menopause symptoms is adequate … and that they are prepared to have a discussion about menopause if if their employees choose to engage in a discussion."
Berry suggests providing resources for mental health counseling and having some sort of support group in the workplace.
And she doesn't shy away from asking people to turn up the air conditioning when she gets her hot flashes.
"Don't suffer in silence," she emphasizes.
Sponsored
Kiss Your Credit Card Debt Goodbye
Millions of Americans are struggling to crawl out of debt in the face of record-high interest rates. A personal loan offers lower interest rates and fixed payments, making it a smart choice to consolidate high-interest credit card debt. It helps save money, simplifies payments, and accelerates debt payoff. Credible is a free online service that shows you the best lending options to pay off your credit card debt fast — and save a ton in interest.