1. Speak to a lawyer If you're injured in an accident that wasn't your fault, it's important to consult with a personal injury lawyer as soon as possible.
With the help of a good lawyer, you can avoid paying unnecessary damages, being overcharged for medical services and being turned down for an insurance claim you're entitled to.
Many personal injury lawyers operate under a "no fee unless you win" policy, so you won't need to worry about scraping together the cost of your legal counsel upfront. However, it's still important to look for someone who charges reasonable contingency fees, as your lawyer will be taking a cut from any settlement you might receive.
It's common to lose around a third of your settlement to your lawyer, although some may charge as little as 15% or as much as half, depending on the case.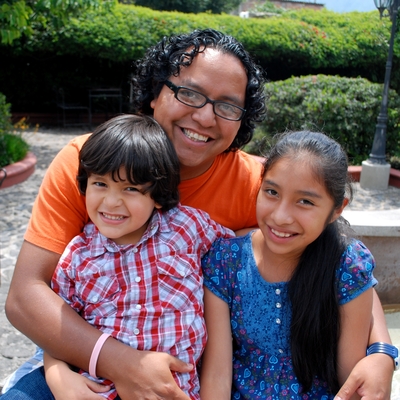 Sign up for Credit Sesame and see everything your credit score can do for you, find the best interest rates, and save more money at every step of the way.
Get Started—100% Free
2. Adjust your budget If you can't get compensation from someone else and you're faced with one or more unexpected bills, you'll need to examine your budget and look for opportunities to reduce your monthly spending.
A good place to start is cancelling any subscriptions you don't need or rarely use. Automatic or recurring charges are easy to forget about when tightening your belt. There's a free app you can use to track down and cancel your subscriptions for you.
Another smart way to cut your recurring costs is to shop around for better rates on your car insurance. By comparing rates from multiple insurers, you may be able to find the exact same coverage you currently have for up to $1,110 less per year. However, if your accident was car-related, you can expect your premiums to rise no matter where you go.
Next it's time to look at your active purchases.
You may be able to shave some money off your weekly grocery bills by using a cashback rewards program and comparing prices at different stores in your area. You can use a free browser extension to make sure you're not overspending when you shop online, too.
3. Take out a personal loan Did you damage someone's property, cause an injury or rack up a sizable medical bill? See whether you can work out a payment plan. If they're agreeable, come up with a monthly payment schedule you know you can comfortably afford.
But if they're not flexible, and you're light on cash, you may need to take out a personal loan to help cover the cost of your accident.
If your credit score is decent, you may be eligible for a loan with a low interest rate and a repayment term you'll be able to cover without too much financial strain. You can check it for free online.
If your score is below average, you might only qualify for loans that will end up costing you a lot in the long run. That said, a pricey personal loan might still be your best option.
Credit cards and payday loans charge ridiculously high rates and should only be used as a last resort.
4. Pick up a side gig So long as you're physically able, you may want to consider bringing in some extra income with a side gig.
A number of online marketplaces can help you find eager buyers for your talents. That can be anything from writing to voice acting to graphic design.
Once you start completing gigs and accumulating positive reviews, you can raise the price of your services and bring in even more money.
If you don't feel like your skillset is relevant for gig work, you can also bring in some extra cash by filling out surveys and completing other simple tasks online.
Anyone can do it. In a lot of cases, you can earn money and gift cards for doing stuff you already do, like browsing the web, watching videos and shopping online.
5. Prepare for the future The best way to offset the cost of an accident is to prepare for the unexpected. Even if an accident has just happened, you should always try to be ready for the next one.
Make sure you have a solid emergency fund in place that will cover at least six months of your normal expenses, including your rent, groceries and other monthly bills.
Always keep an eye on your credit score, because a low score will make it harder to qualify for financial lifelines like loans and credit cards in the future.
If you don't currently have a health insurance policy you should look into getting coverage immediately.
Lastly, even desk workers should consider purchasing disability insurance. It's very affordable — often pennies per day — and will protect your income if an accident or sudden illness affects your ability to work.
Sponsored
What are your spending habits?
When you know where your money is going, you can make better financial decisions.
With Rocket Money, get a breakdown of your spending to see exactly where your money is going. Manage subscriptions, lower your bills and put your savings on autopilot.
Managing money just got easier with the Rocket Money app.