Get some free credit help First things first: Knowing your credit score and getting your credit under control will put you in the best position to pull yourself out of debt.
That's because a better score will better your chances of qualifying for low-interest loans and financial solutions that will save you money each month.
You can check your credit score for free through a number of online services. Credit Sesame, for example, will give you unlimited access to your score plus a number of helpful perks.
If your score isn't great, Credit Sesame will provide you with personalized advice to bump it up. It'll also inform you anytime your score changes, so you can easily track your progress and make adjustments to your debt-management strategy, if need be.
Kiss Your Credit Card Debt Goodbye
Having a single loan to pay off makes it easier to manage your payments, and you can often get a better interest rate than what you might be paying on credit cards and car loans.
Fiona is an online marketplace offering personalized loan options based on your unique financial situation.
When you consolidate your debt with a personal loan, you can roll your payments into one monthly installment. Find a lower interest rate and pay down your debt faster today.
Get Started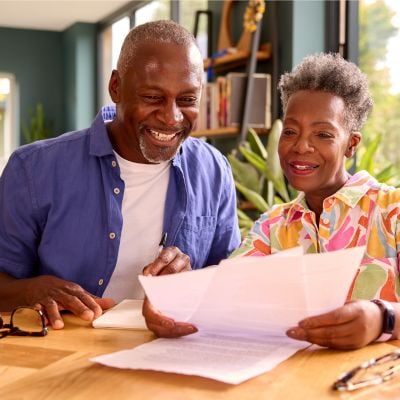 Trade in your current debt Once your credit score is in decent shape, it's worth looking into whether you can consolidate your debt with a personal loan.
A debt consolidation loan will allow you to bundle all of your non-mortgage debts together into a single monthly payment with a better interest rate.
You won't have to keep track of multiple bills with different dates and different minimum payments. And the money you save with a lower interest rate can shave months (or even years) off the time it will take you to become debt-free.
The quote comparison site Credible will show you all of the debt consolidation options you currently qualify for, making it easy to find the one with the best terms.
Using Credible won't affect your credit score, and it's 100% free. In just a few minutes, you could find a loan that will help conquer your debt before the collectors come calling.
Refinance your mortgage If you're a homeowner, refinancing into one of today's record-low mortgage rates could save you hundreds of dollars a month — money that could go a long way toward clearing your debt.
Again, you'll need to have a solid credit score if you want to qualify for the best refi rates. And refinancing comes with a number of upfront fees, so you'll need to make sure your new loan is going to save you enough on interest to make the switch worth it.
To find the best rate on a refi, you'll want to shop around for quotes from multiple lenders and compare your options. That might seem like a chore, but with the tool below you can compare refinancing options in just minutes.
Stop overpaying for home insurance
Home insurance is an essential expense – one that can often be pricey. You can lower your monthly recurring expenses by finding a more economical alternative for home insurance.
SmartFinancial can help you do just that. SmartFinancial's online marketplace of vetted home insurance providers allows you to quickly shop around for rates from the country's top insurance companies, and ensure you're paying the lowest price possible for your home insurance.
Explore better rates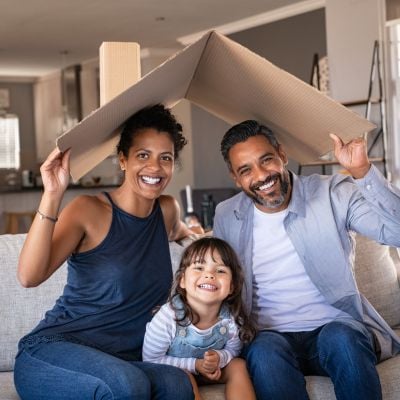 Cut down your monthly spending Now that you've reduced the amount of money you're losing in interest, every dollar you put toward your debt has a bigger impact. Take a look at your monthly spending and try to identify areas where you can cut costs to free up more funds.
A good place to start is your phone and cable accounts. When's the last time you called the cable company to ask for a discount? If your answer was never, you should try it out. Many telecom companies will give you a break if they think you might cancel.
Next, check to make sure you're not paying for subscription services that you no longer use. The free app Rocket Money can immediately identify and cancel any subscriptions that you don't want.
You might also be able to save some serious money by shopping around for a better rate on your car insurance. (Some experts recommend shopping around every six months.) According to the site SmartFinancial, which helps people compare quotes for free, you may be able to reduce the amount you spend by as much as $1,100 a year.
Sponsored
Follow These Steps if you Want to Retire Early
Secure your financial future with a tailored plan to maximize investments, navigate taxes, and retire comfortably.
Zoe Financial is an online platform that can match you with a network of vetted fiduciary advisors who are evaluated based on their credentials, education, experience, and pricing. The best part? - there is no fee to find an advisor.