But before we get into that, what does the separation of your business and personal finances look like?
Separate checking accounts for your business and your personal money (Novo bank is a great option for doing that)
Business expenses are paid by the business checking account
Personal expenses are paid out of the personal account
Capital is retained in the business for future investment
Business assets are titled in the business name
Money transferred to the business owner is done according to specific protocols, including salary, dividends and other distributions, rather than in an arbitrary fashion
Loans and other liabilities are titled in the business name
These are just some of the ways business and personal finances are kept separate, with each adding a layer confirming the existence of a clear dividing line.
So what other benefits are there?
Legal protection for business and personal
This is often thought of as the primary reason for separating your business from your personal life. And here are some areas where this can be particularly valuable:
Lawsuits and creditor claims: By forming a corporation, or even a limited liability corporation (LLC), you can limit any liabilities arising from your business to the amount of capital you've already invested. In most cases, a creditor will not be able to make a claim against you personally, when filing an action against your business. But in order to do this effectively, you have to create a clear separation between you and your company. If you're meshing personal with business transactions, the corporate shield may look more cosmetic than actual.
Tax purposes: Unless you keep your business and personal finances separate, you will have a nightmare to sift through when it's time to prep your income taxes. That can also raise the cost of accounting fees since CPAs will charge additional fees for bookkeeping. True separation helps in the event of an IRS audit as well. The cleaner your company records are, the easier the audit will go. If your personal finances are merged with your business, the IRS will be forced to audit your personal records as well as business. This is what can happen if the line separating the two isn't clear.
Borrowing in the business name only: Though it's not easy to do, if you want to take a loan in the name of your business, you'll have to show that your business is successful without the benefit of your personal resources. If your accounts and those of your business are the same, the bank will likely require you to be on the loan no matter what.
Kiss Your Credit Card Debt Goodbye
Having a single loan to pay off makes it easier to manage your payments, and you can often get a better interest rate than what you might be paying on credit cards and car loans.
Fiona is an online marketplace offering personalized loan options based on your unique financial situation.
When you consolidate your debt with a personal loan, you can roll your payments into one monthly installment. Find a lower interest rate and pay down your debt faster today.
Get Started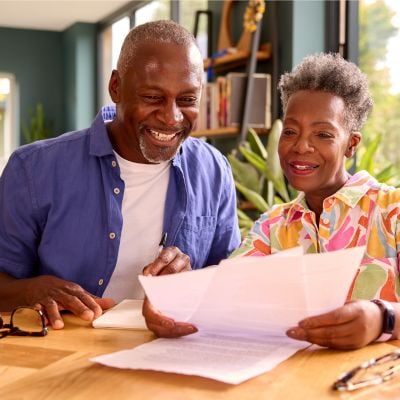 A professional reputation
Customers and clients don't usually feel confident in dealing with a hobby type business, and that's how any business can look if there isn't a proper separation between the business and its owner.
When you're in business, you should want that business to look as professional as possible. A combination of business and personal finances won't help your cause. As an example — though it may work for you — a client may be uncomfortable about writing a check to you personally, rather than to your business.
Protection from self-destruction
If you don't view your business as a separate, living, breathing entity, you may treat it as your personal cash register. This mindset increases the possibility you might drain the business to the point of insolvency.
Even a profitable business can be run into the ground if the owner withdraws too much money from the business, without regard to the solvency of the company.
Stop overpaying for home insurance
Home insurance is an essential expense – one that can often be pricey. You can lower your monthly recurring expenses by finding a more economical alternative for home insurance.
SmartFinancial can help you do just that. SmartFinancial's online marketplace of vetted home insurance providers allows you to quickly shop around for rates from the country's top insurance companies, and ensure you're paying the lowest price possible for your home insurance.
Explore better rates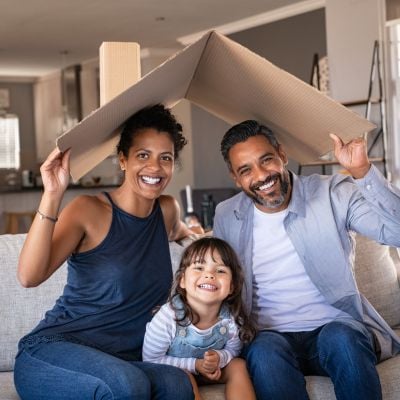 Financial diversification
Having a business that is a truly separate financial entity is a form of financial diversification. In the event your business collapses, you'll have your personal finances to fall back on.
Or if you have financial problems on a personal level your business can survive, ensuring you have at least the business income to rebuild on.
If you fail to keep the two properly separated, you run the risk of pulling both financial situations down at once.
Ease of proving financial stability
As a business owner, you should have the ability to view your company's financial status at any time, and on short notice. If your business and personal records are completely separate, this will be easy to do. But if your finances are essentially merged, it could literally months to untangle your finances adequately enough to produce a credible set of financial statements.
Perhaps more important, if you need to produce financial statements for an outside party — such as a bank or potential business partner — you won't be able perform this task quickly, or even properly, if your business records are merged with the personal ones.
Sponsored
Follow These Steps if you Want to Retire Early
Secure your financial future with a tailored plan to maximize investments, navigate taxes, and retire comfortably.
Zoe Financial is an online platform that can match you with a network of vetted fiduciary advisors who are evaluated based on their credentials, education, experience, and pricing. The best part? - there is no fee to find an advisor.