Why energy prices are going up Prices for natural gas, crude oil and petroleum products are at or near multi-year highs, according to the U.S. Energy Information Administration (EIA). The main reason boils down to Economics 101: Demand has increased faster than supply.
On the demand side, the economy is growing again. More businesses are open and consumers are returning to their pre-pandemic habits.
Constraints on the supply side include a recent hurricane in the Gulf of Mexico that knocked oil and gas production offline and suppliers that haven't kept up with the increased demand — here and around the globe.
"As we have moved beyond what we expect to be the deepest part of the pandemic-related economic downturn, growth in energy demand has generally outpaced growth in supply," says Steve Nalley, the EIA's acting administrator.
"These dynamics are raising energy prices around the world."
What's more, meteorologists are predicting a slightly colder winter this year than last, according to the EIA report.
If this winter is 10% colder than average, households that heat with natural gas could spend 50% more than they did last year.
Those who heat their homes with electricity — just over 40% of all households — can expect to spend 6% more than last year — or 15% more if temperatures fall lower than expected.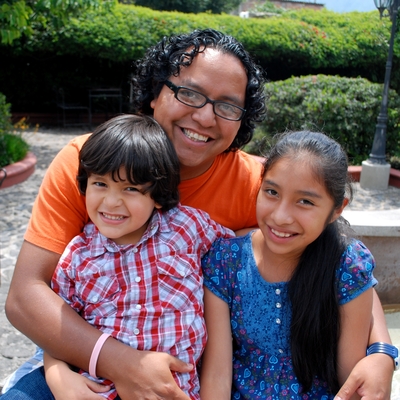 Sign up for Credit Sesame and see everything your credit score can do for you, find the best interest rates, and save more money at every step of the way.
Get Started—100% Free
Ways to slash your energy bills If you're willing to put in just a little effort, there are several ways to reduce your heating bills.
1. Wrap the water heater
Your furnace and water heater use the highest amounts of natural gas in your home, according to New Mexico Gas Co. And as much as 25% of every energy dollar that goes toward heating water.
If your water heater is in the garage, it gets colder and takes longer to keep the water hot. Try covering it in a wrap to slow heat loss from the tank and help keep it running more efficiently.
2. Use your fireplace wisely If you have a fireplace, you can turn your heater way down. Just don't forget to close the damper when you're not using it, because that's where cold air can come in.
3. Keep the temperature down
If possible, keep your thermostat at 68 degrees or lower. Up to 5% more energy is used for each degree you set your furnace to above 68, according to San Francisco-based Pacific Gas and Electric.
4. Preserve the heat
Grab a tube of caulk to fill in gaps and cracks around door frames and windows where air may be seeping through.
5. Get an energy audit Find out if your utility company offers a free or low-cost energy audit. An assessment of your heating and cooling system can identify if your home is wasting energy through door or window leaks or insufficient insulation.
Alternatively, the Department of Energy offers tips on how to conduct a DIY assessment.
6. Seek out a payment plan
Ask your utility company if they have a budget payment program. It might not cost less over the long term, but some companies offer billing programs that spread your energy costs throughout the year to make it easier to budget and plan.
7. Fix leaks and drips
Leaky faucets and pipes can stress your water heater, increasing the amount of natural gas it uses. One drop of water per second can waste 500 gallons of hot water per year, according to Los Angeles-based SoCalGas.
How to save on other bills this winter Once you've turned down your thermostat a few degrees, grab a cup of hot cocoa and take a few minutes to see if you're able to save on some of your other bills.
If you haven't shopped around for car insurance in the last six months, you could easily be overpaying. Compare rates from multiple insurers to see if you can find a better deal on the coverage you need.
It's hard to get ahead if you're stuck with high-interest credit card debt. Consider paying off those balances with a single, low-interest debt-consolidation loan. That will leave you just one bill to deal with and potentially free you from debt years sooner.
And while today's rising prices for just about everything are making it hard to save — much less invest — a popular app helps you grow a diversified portfolio by investing just your "spare change".
Sponsored
What are your spending habits?
When you know where your money is going, you can make better financial decisions.
With Rocket Money, get a breakdown of your spending to see exactly where your money is going. Manage subscriptions, lower your bills and put your savings on autopilot.
Managing money just got easier with the Rocket Money app.