With the new Uber Express Pool, you book your ride and Uber looks for others in your general area who want to make a similar trip. It directs you to walk to a pickup point that's convenient for all of you.
Then, you wait for the driver.
"Walking and waiting help us make more optimal matches and provide better, straighter, faster routes with fewer detours," writes Ethan Stock, Uber's product director.
Additional walking may be involved after the ride, because Uber Express Pool drops everyone at the same location. You'll be given directions on how to get to your final destination.
Saving money and hassles?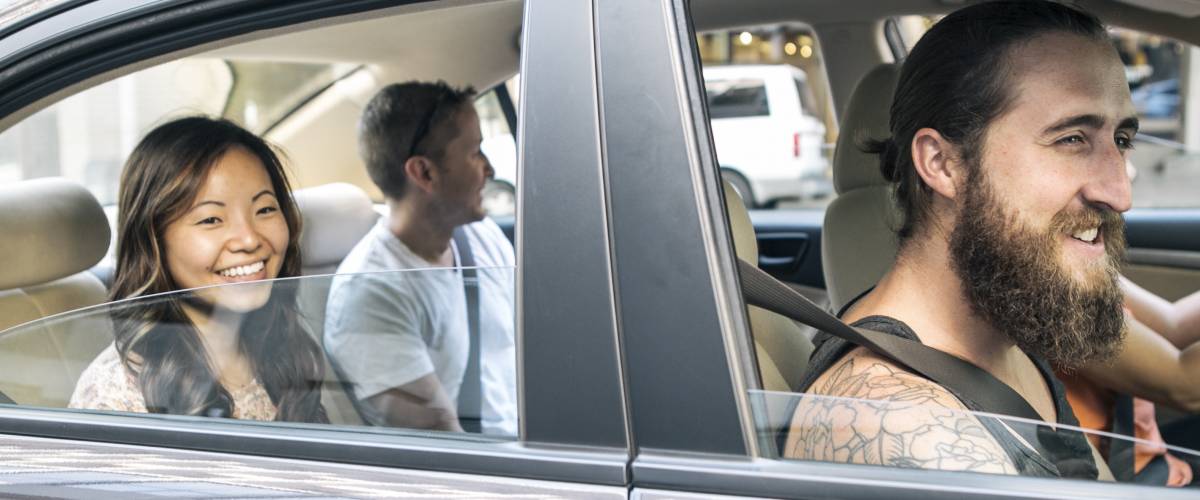 According to Uber, a ride via Uber Express Pool can cost up to 75% less than a regular Uber ride and 50% less than UberPool, the company's door-to-door carpooling service.
"Riders love the affordability of 'Pool,' but are less excited about the unpredictability that sharing can bring," Stock writes.
He means all the wondering about whether you'll get stuck watching everyone else be dropped off before you are. Uber Express Pool is meant to take that kind of uncertainty out of the equation.
As with other Uber fares, the cost of an Express Pool ride will be considerably higher during peak times when surge pricing applies. The Uber Visa rewards credit card is good for earning points toward free Uber rides.
The new service is currently available in eight cities: San Francisco, Boston, Los Angeles, San Diego, Denver, Miami, Philadelphia and Washington, D.C.
Sponsored
Here's how to save up to $700/year off your car insurance in minutes
When was the last time you compared car insurance rates? Chances are you're seriously overpaying with your current policy.
It's true. You could be paying way less for the same coverage. All you need to do is look for it.
And if you look through an online marketplace called SmartFinancial you could be getting rates as low as $22 a month — and saving yourself more than $700 a year.
It takes one minute to get quotes from multiple insurers, so you can see all the best rates side-by-side.
So if you haven't checked car insurance rates in a while, see how much you can save with a new policy.