Fine art It's easy to see why art pieces often fetch new highs at auctions: The supply of the best works of art is limited, and many paintings have already been bought by museums and collectors.
In fact, art could do more than just help you hedge against inflation.
Contemporary artwork has outperformed the S&P 500 by a commanding 174% over the past 25 years, according to the Citi Global Art Market chart.
Artwork is becoming a popular way to diversify because it's a "real" physical asset with little correlation to the stock market.
According to Deloitte's latest Art & Finance Report, 85% of wealth managers in 2021 believed art should be included as part of a wealth management service.
It's true that investing in fine art by the likes of Banksy and Andy Warhol used to be an option only for the ultra-rich. But with a new investing platform, you can invest in iconic artworks too, just like Jeff Bezos and Peggy Guggenheim.
More: How to invest in fine art?.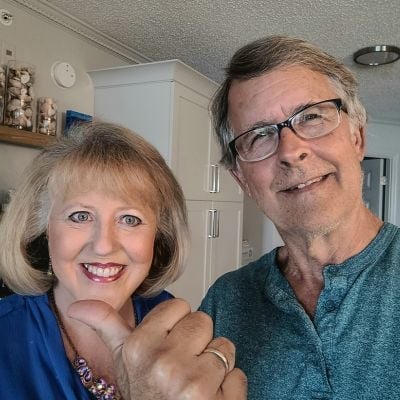 Fine wine As time goes by, bottles of fine wine become rarer and generally more valuable.
According to Credit Suisse, if you invested $200 in the wine market in 1960, your investment could be worth a whopping $480,000. Had you invested that $100 into the stock market, it would only be worth a modest $130,000.
You can invest in wine by purchasing individual bottles — but you'll need a place to store them properly. Residential wine cellars often cost tens of thousands of dollars. If not stored at the right temperature or humidity, the bottle could be compromised.
That's why some investors choose to go with a wine investing platform. The company would buy fine wine at below-retail prices through its connections and they handle the storage for you. Your bottles would also be insured against breakage and loss.
And because you actually own the bottles, you can always have the wine shipped to you to enjoy if you so desire.
Farmland The wealthy elites have amassed farmland since the beginning of recorded history.
Today, Bill Gates — the fourth richest person in the world, with a net worth of $136.9 billion — is the largest private farmland owner in the U.S.
You don't need an MBA to see the appeal: Farmland is intrinsically valuable and has little correlation with the ups and downs of the stock market. And even in a hyperinflationary environment, people still need to eat.
Between 1992 and 2020, U.S. farmland returned an average of 11% per year. Over the same time frame, the S&P 500 returned only 8% annually.
Thankfully, you no longer need to be a millionaire to get a piece of the action.
And there's an online platform that allows you to buy stakes in individual U.S. farms. You'll earn cash income from the leasing fees and crop sales. And of course, you'll benefit from any long-term appreciation on top of that.
Stop overpaying for home insurance
Home insurance is an essential expense – one that can often be pricey. You can lower your monthly recurring expenses by finding a more economical alternative for home insurance.
SmartFinancial can help you do just that. SmartFinancial's online marketplace of vetted home insurance providers allows you to quickly shop around for rates from the country's top insurance companies, and ensure you're paying the lowest price possible for your home insurance.
Explore better rates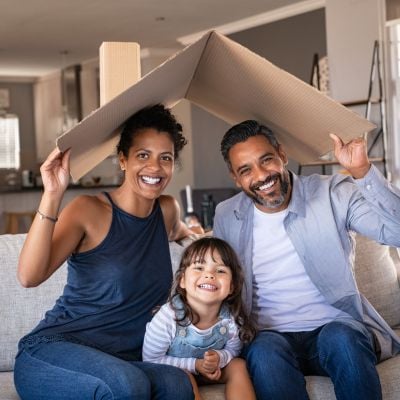 Luxury and exotic vehicles Thanks to the still-historically low interest rate environment, earning a passive income is not so easy these days.
Savings accounts pay next to nothing. And the average dividend yield of S&P 500 companies was a measly 1.4%.
If you want to invest in something without the violent swings of the S&P 500, take a look at some alternative assets.
Traditionally, investing in things like exotic vehicles or multi-family apartments have only been options for the top 1%.
But with the help of new platforms, these kinds of opportunities are now available to retail investors, too.
With a single investment, you can build a fixed-income portfolio spread across multiple asset classes.
More: Luxury asset investing
Real estate As a well-known inflation-proof asset, real estate rounds out the list.
Owning land and properties has helped people preserve their purchasing power for centuries. And today, you don't have to buy a property to build a real estate portfolio.
Publicly traded REITs give investors convenient exposure to income-producing real estate.
And if REITs don't provide the stability you're looking for, there are more "private" ways to get involved.
For instance, some popular investing services make it possible to lock in a steady rental income stream by investing in premium real estate properties, from commercial developments in Los Angeles to residential apartments in NYC.
You'll gain access to high-end properties that are typically off-limits to retail investors, and you'll receive regular payouts in the form of quarterly dividend distributions.
Sponsored
Follow These Steps if you Want to Retire Early
Secure your financial future with a tailored plan to maximize investments, navigate taxes, and retire comfortably.
Zoe Financial is an online platform that can match you with a network of vetted fiduciary advisors who are evaluated based on their credentials, education, experience, and pricing. The best part? - there is no fee to find an advisor.