How does it work? Capital One Shopping is a free all-in-one shopping companion, available as both a browser extension and an app. And while it's a little ironic, this online tool offers some of the best bonuses for buying in your own backyard.
Let's say you live near San Francisco's Mission District.
On your morning stroll, you stop by that indie coffee shop El Cafetazo on 16th St. to grab a latte and a bagel. With Capital One Shopping on your side, you earn 4% of your money back in Capital One Shopping Credits1.
And if you're back on the same corner later that day, getting seafood tacos at Pancho Villa Taqueria, that's another 4% back in Credits1.
Once you've built up enough Credits, you can redeem them for gift cards at a bunch of different stores and service providers, like StubHub. Maybe when the pandemic is over, you'll cash in your Credits and see your favorite band at the Brick & Mortar Music Hall over on Mission Street.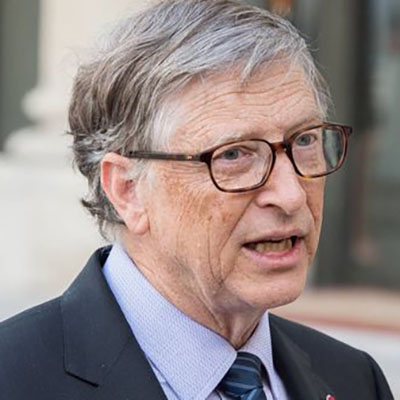 Bill Gates made a splash in 2017 when he bought $520 million worth of U.S. farmland, and he's continued to invest since. What's in it for Gates?
Read More
How do I find local offers? When you sign up for Capital One Shopping, you can volunteer to plug in your ZIP code. Then, when you're browsing the Capital One Shopping site, just scroll down the page to peruse the local offers near your home.
You don't need to swipe a special membership card or anything to collect your Credits. All you need to do is link a credit or debit card to your account, then use your linked card at participating stores and restaurants in your area. You'll start earning Credits automatically.
And if you ever move or just want to check out what's available near your office, you can easily switch your ZIP code to a new location and see a fresh set of offers.
A wider world of possibilities While your neighbors will thank you for shopping local, sometimes you do need to look online. Capital One Shopping has you covered there, too.
When you're browsing on a big site like Amazon, the browser extension will instantly search thousands of other sellers to see whether there's a better price somewhere else. It even takes tax and shipping costs into account.
Then at checkout, Capital One Shopping will automatically try to apply any available coupon or promo codes stored in its database, saving you even more money. And, of course, you can earn Credits when buying online from participating retailers.
Within the last year, Capital One Shopping helped people save more than $160 million. So take 30 seconds to download Capital One Shopping today and you'll soon find you have way more opportunities to save in your community.
1 Current as of 03/01/2021. Percentage back subject to change. See latest offers on the Capital One Shopping site.
Sponsored
Are you thinking about saving? Well, stop thinking about it!
Take the change out of your piggy bank and make it work for you.
Acorns is a financial wellness tool that automatically rounds up your card purchases to the nearest dollar and puts those savings into an investment account. It takes the worrying out of investing and matches you with one of five investment portfolios.
Take five minutes to sign up for Acorns today and collect a $10 bonus.