How we manage our own money often depends on how our parents handled theirs; we either try to emulate our folks or swear that we'll never make the same mistakes they did.
Although we don't realize it, money is often interwoven with deeply held perceptions about control, independence, accomplishment, identity, self-esteem, and love. That's why talking about money can stir complicated emotions like embarrassment, envy, guilt, or even shame. All of these feelings bring stress into a marriage or long-term relationship where you and your partner's finances are connected.
Because of this conscious and unconscious baggage, you might also be reluctant to talk about money with your aging parents, in case they take offense or misinterpret your motives. You may resist talking about money with your children because you're afraid that too much knowledge will endanger their ambition or values.
Yet as Dr. Pushpa Wood of Massey University explains,
Talking [with your children] about money [should be] no different to talking about how to keep healthy or how to keep safe when using the Internet. If your child thinks money is something that "mum and dad get from a machine," then they don't know how hard their parents work to generate an income for the family and meet all of their expenses.
Having regular, meaningful conversations about money is an essential part of a family's financial wellbeing. The stakes get even higher in situations where adults must care for and support both their children and their aging parents.
Overcoming the reluctance to discuss finance is the first step to a more positive perception of money and improving your family's ability to make and reach financial goals together.
How to Have the Money Conversation With Your Children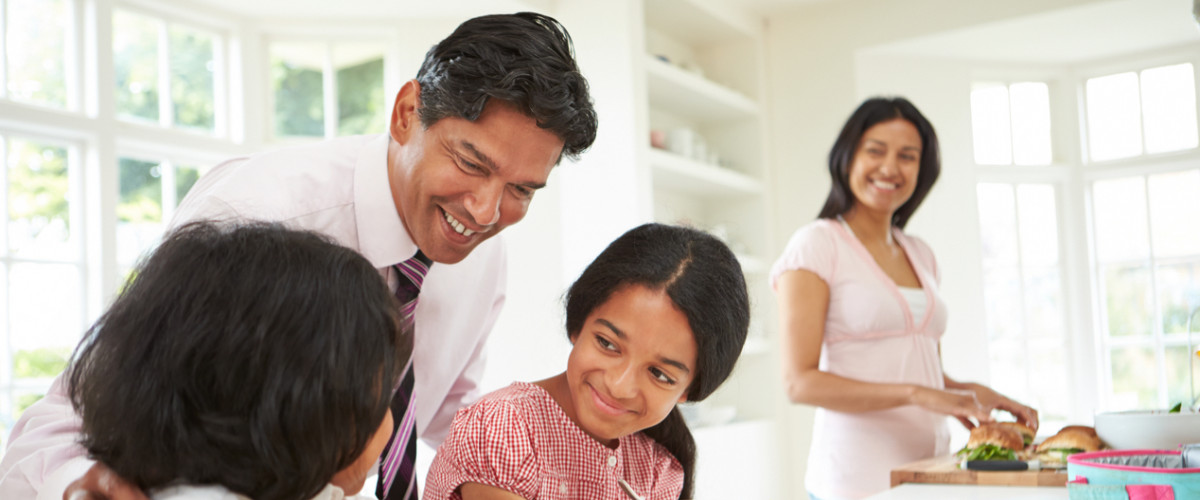 Research suggests you might be tempted to shield your family's finances from your children. To begin with, it's important to realize that there's nothing inappropriate about making the household budget into a household affair that everyone understands. Talking with your children about your family's finances can be an empowering first step to helping them form a healthy relationship with money and understanding how wants, needs, spending, and budgeting are connected. You shouldn't underestimate your child's ability to understand basic financial concepts.
Tip #1: Make it a conversation, not a lecture
Conversations can be much more effective than lectures. The most effective way to engage your children in a conversation is to ask them questions that encourage them to find their own answers. The goal here is to help them think through the different kinds of value (e.g. emotional value vs. dollar value) that things have. Giving them some food for thought can be as easy as asking them, "How much does it cost to keep a car on the road?" or, "Name three things you like to do that don't cost any money."
Tip #2: Use real-life lessons to teach your children about money
Real-life lessons with real money can be even more effective than conversations with your children about money.
Open a savings account for your child and deposit $100 - Give them unrestricted access to the account, but not before explaining the benefits of interest and saving for a specific goal.

Give your child an allowance - An allowance enables your child to make independent decisions about money, and they will inevitably have to learn to live with the consequences of those independent decisions. There is no "right" amount of allowance; however, the key to choosing the "right" amount is not making it so large that your child can buy whatever they want, as that would defeat the need to make choices.

Make the household budget a household affair - Your children will inevitably grow up having a better appreciation of a dollar.
As Dr. Wood points out,
"Moving money from an abstract concept to something tangible that is earned and saved before it is spent is an important step for children to understand. Children are more intelligent than we often give them credit for. They are also more understanding and resilient — if there are tough financial situations to explain, what children appreciate most is honesty, consistency and facts."
So, if you don't have enough money to buy something your child has asked for, be honest and put the facts in front of them. Explain the difference between things the family needs and the things they want."
As an example, plan your grocery shopping with your children. Start by having them list their wants and browse your needs. Share your budget with them. Together, browse through grocery flyers or search online to approximate the cost of your grocery bill. You might be surprised to see your child searching feverishly for sales and coupons. The bigger shock may come when your child crosses out their wants in favor of your needs.
Invest in your children - Investing in your children can be a useful way to teach them about the value of money. For example, you could buy a stock or a bond, or invest in a mutual fund in your child's name and let them know that when they reach driving age, you'll cash the investment to contribute to the purchase of a reasonably priced car, so long as they're doing well in school and have been able to earn and save the balance. This strategy will show your child that their work and their achievements have a dollar value, and that their commitment to saving money for a big purchase is both appreciated and supported by you.
Tip #3: Ensure you're aligned with your spouse
Before you have a conversation with your children, you and your spouse should ensure your values are in line with each other's. Achieving alignment is important because children are quick to discern and exploit areas where parental views diverge. As an example, one parent might believe chores should be rewarded with allowance, while the other parent expects chores to be performed without financial reward.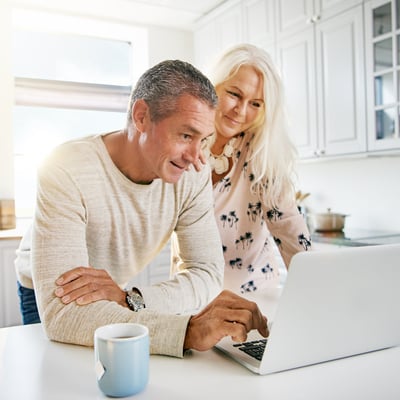 Are you confident in your retirement savings? Get advice on your investment portfolio from a certified professional through Datalign. It only takes 3 minutes to connect with an advisor who puts you first.
Get Started
How to Have the Money Conversation with your Parents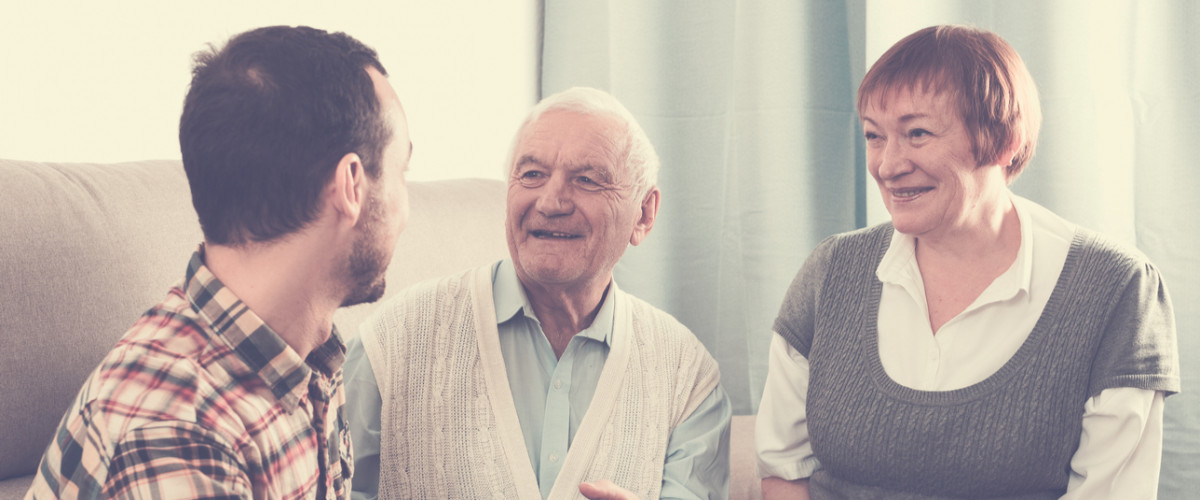 As an adult, talking to your aging parents about money can help you work together to build a plan that reflects their wishes and their values. Topics to discuss include wills, whether they have planned for retirement or long-term care, and who will make financial decisions on their behalf if they lose the capacity to handle their own money. Having this conversation in advance of an emergency can relieve stress and anxiety and help to build trust and peace of mind.
Tip #1: Be prepared
In advance of any conversation you have with your parents about money, take the time to educate yourself on the topics you'll need to discuss. These topics include:
Legal Issues - Estate planning, wills, trusts, and power of attorney;

Health Care - Medical insurance, long-term care planning, health care directives, and burial instructions;

Finances - Income/expenses, retirement planning, location of bank accounts, and access to financial records.
Tip #2: Be sensitive
Recognize that your parents might be concerned about loss of independence or control over their finances. It might be helpful to frame the conversation as a way of maximizing their decision-making power and ensuring that their wishes and values are carried out no matter what happens.
Consider easing into the conversation by using your own financial planning to break the ice. For example, you could say something like, "My financial advisor is recommending that I get long-term care insurance. Do you have that?"
Asking questions that help you understand attitudes and values toward money is just as useful with your parents as it is with your children.
Tip #3: Have the conversation early
How you choose to handle the conversation with your parents depends on your unique family dynamic. That being said, don't wait for a medical or financial emergency to happen before having a conversation about your parents' finances. The time to talk to your parents about money is when they are still physically healthy and living in their own home. Talking about their finances when they can still communicate their wishes clearly might help to allay any fears of losing independence or control and might prevent family discord or even legal battles down the road.
Finance is a daily concern, so it makes sense to share the conversation about money with your family who you see every day. No matter what your own financial baggage may be, it's important to realize that your partner, kids, and parents are in the boat with you already — so there's no point in keeping them in the dark.
Starting the conversation early on with your partner can set a positive, goal-oriented tone, whether you decide to work on paying off debt, saving for a shared goal, or making investments together. Starting off on the right foot with your partner will filter down to your kids, helping to educate and guide them to create good habits, and it will pay itself forward with your parents. Open communication and honesty are the keys to building a healthy money dynamic with your family, across generations.
More: Do you know someone who could use a push to start a family conversation about money? We hope you share this article with them — because talking about money at the dinner table shouldn't be taboo.
Sponsored
What are your spending habits?
When you know where your money is going, you can make better financial decisions.
With Rocket Money, get a breakdown of your spending to see exactly where your money is going. Manage subscriptions, lower your bills and put your savings on autopilot.
Managing money just got easier with the Rocket Money app.