Inflation is lowering buying power of vulnerable seniors Money troubles are increasing for many elderly, who received just a 1.3% Social Security cost-of-living increase this year.
In September, food was 4.6% more expensive than a year earlier, in the biggest year-over-year jump since December 2011, according to government agencies. Costs are climbing for shelter and energy, too.
Because of this year's high inflation, seniors are in for a 5.9% raise in Social Security in 2021, the largest in 40 years. Retirees will receive an average of $1,657 per month, up from $1,565 this year.
But the increase may be too little too late. Higher prices have been savaging seniors' bank accounts for a while, the league says, and the small Social Security bump for 2021 has meant just an extra $20 a month for the typical recipient.
Given the dire situation, The Senior Citizens League launched a petition drive and began lobbying Congress for a stimulus check for seniors in September. The petition is already closing in on 75,000 signatures.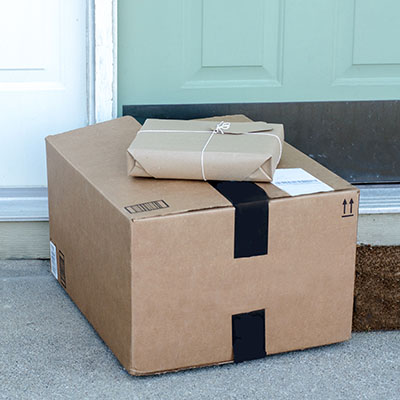 Senior budgets are under pressure from all sides Given today's steeper prices, seniors — mostly living off modest incomes — have been going without meals and doses of essential medication, according to the league.
There's another problem. The relatively hefty raise could boost some older people into higher income brackets, making them ineligible next year for food assistance they're receiving now, says Mary Johnson, the Social Security and Medicare policy analyst for The Senior Citizens League.
Many seniors are now deep in debt, and a benefits boost that merely matches the rate of inflation next year will only maintain the status quo.
Cost-of-living adjustments also do a poor job of keeping pace with health care hikes and federal taxes, notes a recent report from the Center for Retirement Research at Boston College.
"When the taxation of benefits was first introduced in 1983, only 8% of eligible families paid taxes on their benefits. Today, the estimate is that 56% of beneficiary families pay taxes on their benefits," the researchers say.
For now, The Senior Citizens League argues, a $1,400 check would keep people from skipping meals just to afford necessities like homeowners insurance.
What you can do while waiting on Congress Even though more people are asking for the $1,400 stimulus check since the petition was launched the first week in September, those calls may go unheeded.
A different petition for a fourth round of stimulus checks has nearly 3 million signatures, but Congress and the White House have yet to budge.
For now, here are some actions you can take on your own to protect your wallet.
Sponsored
Here's how to save up to $700/year off your car insurance in minutes
When was the last time you compared car insurance rates? Chances are you're seriously overpaying with your current policy.
It's true. You could be paying way less for the same coverage. All you need to do is look for it.
And if you look through an online marketplace called SmartFinancial you could be getting rates as low as $22 a month — and saving yourself more than $700 a year.
It takes one minute to get quotes from multiple insurers, so you can see all the best rates side-by-side.
So if you haven't checked car insurance rates in a while, see how much you can save with a new policy.