For example, you'd have an envelope for rent, an envelope for groceries, and an envelope for discretionary "fun" money.
To get started, you would withdraw the cash allotted in your budget and separate it into several envelopes.
By dividing up funds and placing money in an envelope, you are actively monitoring your funds, and once the money is gone for a category, it's gone and you don't overspend.
While this budgeting system might seem a bit outdated, there is new web-based software on the market that has infused this traditional classic with a little more life and a whole lot of technological prowess.
What is Mvelopes?
Mvelopes is a web-based personal finance software that takes the traditional envelope budgeting method to the next level by using digital envelopes to manage your budget and cash flow. Goodbye paper envelopes!
As stated on their website, Mvelopes enables you to:
Gain control over finances and recover as much as 10% of your income from hidden spending.
Create peace of mind as you get a real-time view of all your accounts and transactions with anytime/anywhere secure access in one simple tool.
Build financial freedom by eliminating existing debt and increasing savings.
The software was chosen by Kiplinger as the 'Best Budgeting Site for Over-Spenders' in October 2012. Mvelopes is geared towards people who are overspenders or in debt, and it helps people see their overall budget and financial picture using their system.
Creating an account with Mvelopes is fairly easy, but it's also time-consuming.
Kiss Your Credit Card Debt Goodbye
Having a single loan to pay off makes it easier to manage your payments, and you can often get a better interest rate than what you might be paying on credit cards and car loans.
Fiona is an online marketplace offering personalized loan options based on your unique financial situation.
When you consolidate your debt with a personal loan, you can roll your payments into one monthly installment. Find a lower interest rate and pay down your debt faster today.
Get Started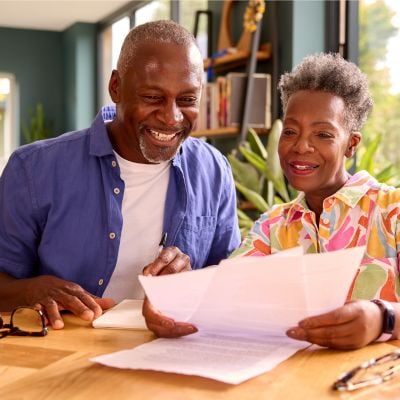 How does Mvelopes work?
After signing up for Mvelopes, you'll be asked to put a check mark next to goals that are most important to you. By doing this step, you are letting Mvelopes know what your goals are for using the system — this can also help you see where there are budget leaks outside of your main goals and priorities. After establishing your goals, Mvelopes will take you through a 4-step process to get started, which includes adding your accounts, defining your income, creating a budget, and adding money to your envelopes. The final step in the process is funding the digital envelopes, which are conveniently separated by categories: Bills (ex: Rent, Utilities), Everyday (ex: Groceries, Clothing), Giving (ex: Donations), Goals ($1000 Emergency Fund), Periodic (Vehicle Registration). The Mvelopes system tracks your expenses, so you'll have a visual picture of how much money from each envelope has been spent.
Mvelopes features
Features and details

| | |
| --- | --- |
| Budgeting | Yes |
| Online Synchronization | Yes |
| Bill Payment | No |
| Investment Monitoring | No |
| Mobile App | Yes – Apple iOS and Google Android |
| Promotions | None |
Mvelopes offers various versions to get started. For people in debt, their Premier account, at $9.95 per month, has a Debt Roll-Down option which enables users to input their debt totals, and examine several different payoff options, which can then be integrated into the envelope budget. And with their Plus plan, you can get guidance from a personal finance trainer every three months.
Mvelopes has many features at all price points and is compatible with Windows and Mac operating systems — Mvelopes also has an iPhone and Android app, so you can access your financial info at anytime.
Creating an account with Mvelopes is easy, but it is also time-consuming to set up an account, choose and sync your accounts, establish goals, and go through the 4-steps to get started.
The Mvelopes system isn't too difficult to figure out, but it's not necessarily intuitive either. There are many different resources and pages to explore and you can get lost in the many different things Mvelopes offers. While the resources and information provided are helpful, I believe a simpler system would be beneficial for this type of budgeting.
In addition, the Mvelopes system can take a while to log in and process your information. It took more than a few seconds and at first I thought there was something wrong with my computer, but it just loaded slowly.
Some benefits of the Mvelopes program include a complete picture of your bank accounts and extensive reports which cover your envelope spending and funding, your envelope balance, account balance, net worth over time, envelope spending per month, and more.
Being able to see a snapshot picture of your account balances, as well as visuals of your net worth and spending month-to-month, add value to the program by providing useful information in an easy-to-digest format.
Mvelopes review summary
Mvelopes has done a great job at taking the classic envelope budgeting system and making it into so much more with their web-based software. The resources available for the paid accounts are impressive, including a community forum and one-on-one coaching sessions, while the free version offers the basics of what you need to get started.
Mvelopes is a good option for anyone looking to overhaul their finances, get out of debt, find budget leaks, and really see where your money is going. While technology can be helpful, it can also be cumbersome, as Mvelopes has an initial learning curve to get started.
Some of the tabs seem fairly self-explanatory while others are not as clear. The design and implementation are not that user-friendly or intuitive, which can make it difficult to understand everything that Mvelopes has to offer.
If you are looking to try a new budgeting system because your current one isn't working, Mvelopes might be a good option. But if your current budgeting system is working, consider sticking with what is working for you.
This review was researched and written with the help of assistant editor, Melanie Lockert.
Sponsored
Follow These Steps if you Want to Retire Early
Secure your financial future with a tailored plan to maximize investments, navigate taxes, and retire comfortably.
Zoe Financial is an online platform that can match you with a network of vetted fiduciary advisors who are evaluated based on their credentials, education, experience, and pricing. The best part? - there is no fee to find an advisor.