Does America have a credit card debt problem?
Cardone does not think that overspending with credit cards is a widespread problem.
"Most Americans suffer from saving money — too much. Most Americans suffer because they're too conservative and they don't take enough risk," he said.
Nevertheless, considering the increasing levels of credit card debt in the U.S., Ramsey's guidance may still hold weight.
According to the latest data from the New York Fed, credit card balances surged $48 billion in Q3 of 2023 to $1.08 trillion — a new all-time high.
Carrying credit card debt can be costly. Online marketplace LendingTree says the average credit card interest rate in America currently sits at 24.46%.
To be sure, you can use credit cards without paying the exorbitant interest charges.
"I use credit cards…I just don't pay the interest because I pay them in full every 30 days," said Cardone.
He also recognized Ramsey's contribution to people's financial health.
"I think Dave's great for most people that just want to figure out how to get out of debt. He's done a great job," Cardone remarked. "But I'm not going to take Dave's advice to build a real estate portfolio because if you want to build a $4 billion real estate portfolio, you're going to have to use debt."
Kiss Your Credit Card Debt Goodbye
Having a single loan to pay off makes it easier to manage your payments, and you can often get a better interest rate than what you might be paying on credit cards and car loans.
Fiona is an online marketplace offering personalized loan options based on your unique financial situation.
When you consolidate your debt with a personal loan, you can roll your payments into one monthly installment. Find a lower interest rate and pay down your debt faster today.
Get Started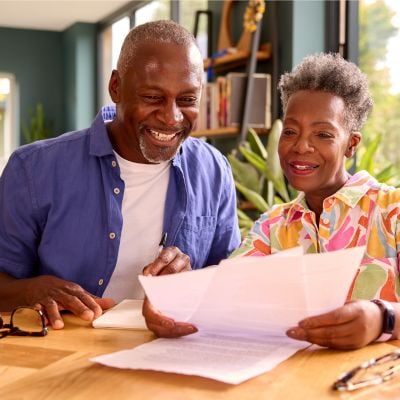 Building a real estate empire
Cardone knows a thing or two about real estate. His private equity firm Cardone Capital boasts a multifamily portfolio of assets under management valued at over $4 billion.
In such ventures, debt can be a useful tool.
"While it's true that too much debt can be a bad thing, it can be one of the most powerful tools in a real estate investor's arsenal," Cardone wrote in a blog post.
He explained that there is good debt and bad debt. Bad debt includes things that do not put money in your pocket, such as credit cards and car payments. Good debt, on the other hand, are investments that eventually help you build wealth.
"Real estate is the best example of good debt because it has the potential to generate both capital appreciation and cash flow," Cardone noted.
These days, there are multiple ways to tap into real estate.
You can take on debt to directly purchase rental properties or you can buy shares of publicly-traded real estate investment trusts (REITs). You can also explore crowdfunding platforms that allow you to own a stake in private REITs or a percentage of physical real estate properties, like apartments, commercial buildings and even plots of land.
Sponsored
Follow These Steps if you Want to Retire Early
Secure your financial future with a tailored plan to maximize investments, navigate taxes, and retire comfortably.
Zoe Financial is an online platform that can match you with a network of vetted fiduciary advisors who are evaluated based on their credentials, education, experience, and pricing. The best part? - there is no fee to find an advisor.