The last two especially are important because we deal with money every day. Most of our daily activities and life goals are centred around money – how to earn it, how to manage it, how to use it, where to spend it, and how to make more of it. Simple personal accounting, including record-keeping and organizing bills and financial documents are the keys to becoming more efficient and beating the bejeezus out of money-related stress.
Why Keep Records?
"Personal accounting" brings to mind financial management activities like budgeting, saving, allocating and spending money, investing, and preparing for financial risks. But record-keeping is the other side of management that keeps everything else working like a well-oiled machine. Businesses call this bookkeeping and they usually pay a trained accounting or finance professional to do it.
But is paying someone else to keep records of your bills really necessary? While this makes sense for businesses that deal with a significant amount of money, how important is this for a household or a single individual?
On the surface, record-keeping and organizing your financials has distinct advantages:
Having a system of filing and storing your financial records makes it easy for you retrieve and locate them when the need arises.

Proper record-keeping helps you track of bill due dates, payables, balances, and other financial obligations you have to meet on a daily, weekly, monthly or yearly basis. Keeping track of your bills will ensure you pay your bills at the right time, saving you from the hassle of filing for an extension or having to pay fees and penalties because you missed the payment date. Missing a payment date is the fastest way to tank your credit score.

If your papers are in order come tax season, filling out paperwork won't be half as stressful. There won't be any missing or misplaced documents and no headaches.

At the very least, it's a good way of cutting down clutter in your space.
A good financial records system also adds to your security. Having a reliable and trustworthy record-keeping system can make sure your information is safe and recoverable in cases of fire, flooding, or robbery. The same system should ensure that your records can be accessed only by the right individuals in case of any accidents.
This means that record-keeping is about more than just tucking everything in a folder and keeping it in your bedside drawer. Some people get pretty serious with record-keeping to the point that every document from an income tax file to a simple utility bill is scanned and stored digitally. While this may not work for you, what's important is that there is a reliable and manageable system in place that makes sense to you.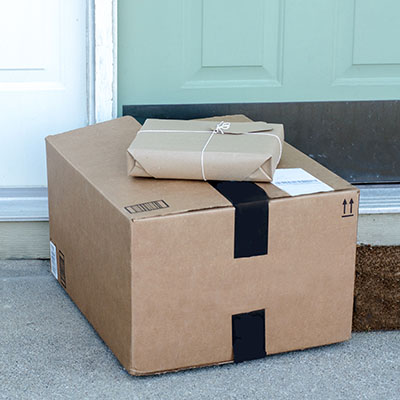 The Skill of Record-keeping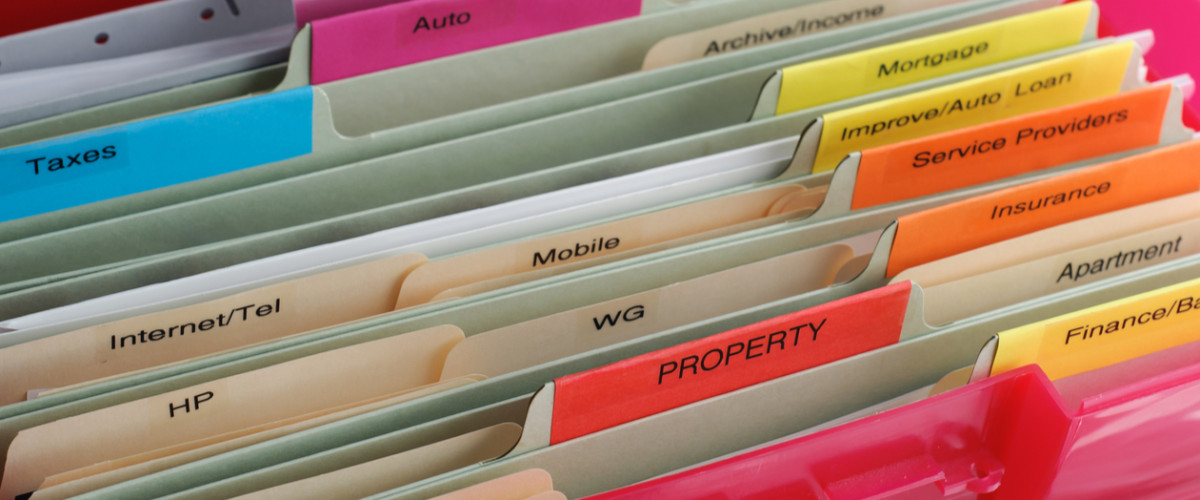 You can come up with your own organization style, but your system should cover the following:
Deciding what to store and keep
How and where to store the paperwork
An easy way to retrieve the paperwork
A way to back up and secure your information
What to store and keep
First, you need to identify what financial records to keep and store, which ones to throw out (whether soon or in the near future), and how to sort and organize them. The short and straightforward answer is that you should store every financial document that comes through your door with your name on it. The more complicated question is how long you should hold on to a particular document.
Financial records and documents can be sorted like this:
Documents and records that should be kept for a year or less
Records that you need to store for at least seven years
Records you hold on to indefinitely
The first group may include:
Monthly utility bills
Monthly credit card statements
Reports from your investments
Monthly paycheck stubs
All these things can be kept for a maximum of 1.5 years since most companies provide comprehensive statements or year-end summaries. Once you've made sure everything matches your year-end summaries, you can throw out the original bills.
Small slips and receipts for minor purchases don't need to be stored. Receipts of credit card purchases can be tossed out once you've checked your monthly credit card statement to make sure everything tallies up correctly. Deposit and withdrawal slips can also be thrown out after you check them against your annual bank statement.
Documents you store for at least seven years are major financial records:
Receipts of major purchases, such as appliances or gadgets and their accompanying warranty papers
Mortgage contracts
Debt or loan contracts
Final credit card statements
Year-end summaries of investments
Previous income tax records
Annual tax returns
Cancelled checks
Receipts for deductible business expenses
Retirement contributions
Donation receipts to charity
Hospital and other medical bills (including records relating to your health insurance)
Mortgage payments and other related records
Property taxes and other related records
Purchase or confirmation slips of your investments, including purchase price of stocks or mutual funds
All of these are important financial documents that you will need to reference or add as documentation or evidence when filing your tax return, applying for a mortgage or a significant loan, or investing. It also pays to keep receipts of purchases or invoices for a major repair or work on a property, especially if you have plans to sell or lease it in the future. Prospective buyers and tenants may want to see proof of the renovation work. Although most warranties are typically good for only a year, you can hold onto them if you got extended warranties or just to keep tabs on the technical information for your equipment and appliances.
Finally, you can set the time for how long you want to your most important paperwork based on their purpose. This "keep indefinitely" file can include medical records, birth certificates, marriage certificates, degrees and diplomas, deeds, etc.
How and where to store the paperwork
The best way to store records is by type. So, keep all utility bills and receipts together, mortgage papers together, credit card statements in another file, and so on. For each type of bill, you can also sort the papers by date with the most recent ones on top.
This is particularly useful for organizing records that you need to keep for 3 to 7 years. You can also group financial records by tax category (by business expenses or charity contributions), by investment type (like stocks, bonds, mutual funds, or savings), or based on your financial goals (like retirement). Your filing system will probably be as simple or as complicated as your own financial activities.
Payable or unpaid bills should be kept in a separate folder or basket. Take them out of their envelopes and throw away inserts and unnecessary attachments. You can put them in an accordion folder or use a letter rack, and order the bills according to due dates. This way, it's easy for you to keep track of payment dates, and even easier to arrange payments in one go for bills that have the same or close due dates.
Once a bill has been paid, file the papers immediately in their designated folder. If part of your goal is to minimize clutter, then avoid stuffing paid bills in your drawer. If you do keep them, then at the end of the year, go through these "Paid" folders to see what you can start throwing out.
Put all these folders together in one drawer or cabinet so you know there's only one storage place in your home. If you're using a letter rack for sorting your payable files, have this rack or basket close by. For more significant and permanent documents, like insurance policies, deeds, and titles of properties or investments that you're keeping for 3 to 7 years, it's best to put them in a safe near your financial folders.
Using paperless or online billing is an option, too. Some people swear by the convenience it gives, especially for automating bill payments and for setting up alerts or reminders on their online calendars or productivity app. Online billing also helps minimize the clutter in your home.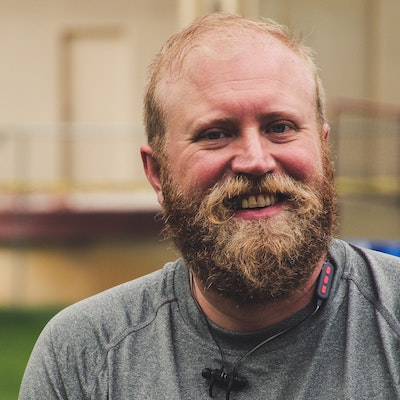 Sign up for Credit Sesame and see everything your credit score can do for you, find the best interest rates, and save more money at every step of the way.
Get Started—100% Free
Retrieval and back up
The ideal financial record system ensures your documents are recoverable whenever needed. The easiest way is to create a digital backup of your records. Scan important documents and store them in the cloud, or if you're concerned about security, on an external drive or a USB stick. Using external storage is especially important if you are using online or paperless billing.
You can also create an online record of your bills using a simple Excel spreadsheet. For each type, have columns for information like due date, date received, minimum payment, balance, and date paid. Update this spreadsheet as soon as you make payments, including bills and accounts that are set to auto-pay.
Finally, make sure that there is one trusted member of your family (or your attorney or lawyer) who can access either your physical or digital records if you can't do it yourself. Your record-keeping system should make sure your information is safe and secure hands but also retrievable when needed.
Managing your finances can be a challenge, and keeping your paperwork organized can seem even harder! Lots of perfectly disciplined people pay their bills on time but have trouble keeping track of their paperwork. But really, this can be as easy as you want and need it to be.
Whether you decide to go for a nice and dependable paper filing system or a neat and tidy digital one, keeping track of your bills and important paperwork will save you major headaches down the road. It's not a question of if, but when you'll need these documents on hand- one, five, or ten years into the future.
More: Share this article and help a friend get their house in order too.
Sponsored
Here's how to save up to $700/year off your car insurance in minutes
When was the last time you compared car insurance rates? Chances are you're seriously overpaying with your current policy.
It's true. You could be paying way less for the same coverage. All you need to do is look for it.
And if you look through an online marketplace called SmartFinancial you could be getting rates as low as $22 a month — and saving yourself more than $700 a year.
It takes one minute to get quotes from multiple insurers, so you can see all the best rates side-by-side.
So if you haven't checked car insurance rates in a while, see how much you can save with a new policy.