What is the average cost of a DUI? Drivers caught with a blood alcohol content of 0.08 or higher can be charged with a DUI, though the limit can be even lower for commercial vehicles or drivers under 21. You can also be charged if you're impaired by a drug other than alcohol, and that includes prescription meds.
To be clear, not all states call this charge a "DUI," so you might actually get slapped with one of the following:
DUIL: driving under the influence of liquor
DWI: driving while intoxicated
OUI: operating under the influence
OWI: operating while intoxicated
OUIL: operating under the influence of liquor
In some states, these terms may refer to a higher level of impairment than a standard DUI.
Once you tally up all the various costs, you can expect to pay upwards of $10,000 to $25,000 for a first-time DUI, according to the American Addiction Centers (AAC).
You can see why any alternative to driving drunk is way cheaper: The Alaska Department of Motor Vehicles estimates you could hire a taxi to take you halfway around the planet for that amount of money.
Kiss Your Credit Card Debt Goodbye
Having a single loan to pay off makes it easier to manage your payments, and you can often get a better interest rate than what you might be paying on credit cards and car loans.
Fiona is an online marketplace offering personalized loan options based on your unique financial situation.
When you consolidate your debt with a personal loan, you can roll your payments into one monthly installment. Find a lower interest rate and pay down your debt faster today.
Get Started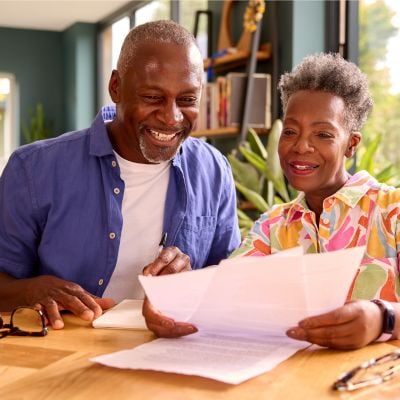 What goes into the cost of a DUI? If you're unable to bargain your charge down from a misdemeanor DUI to a lesser charge like reckless driving or "wet reckless," you'll face a stiff series of fines.
How much you'll actually pay depends on your state's laws. Some states like Arizona, Alaska and Georgia are much stricter about drunk driving than others.
The circumstances of your arrest also count. Were you pulled over at a checkpoint or did you cause an accident? Was anyone harmed? If your case has to go to trial, it's going to significantly impact your costs and draw out the process.
All the costs below are for a first-time offense. If you've been arrested for driving under the influence before, you're likely to face much harsher penalties and fines.
Bail
When you're caught driving under the influence, you should expect to be arrested immediately. Getting bail will cost anywhere from $100 to $2,500, according to the AAC.
Impound fees
Unless you have a sober passenger who can take over when you're arrested, the police will have to tow your car, then store it while you're in jail. These fees can vary substantially, from as little as $100 to as much as $1,200.
DUI fines
You can expect the court to fine you between $150 to $1,800 for the DUI charge, but it probably won't end there.
The court may also level fines for your jail time ($10 to $300), sentencing ($100 to $250), probation ($200 to $1,200) and community service supervision ($100).
Some states also levy a separate "driver responsibility fee." In New York, for example, the charge is $300 over three years.
Attorney fees The cost of a professional defense can vary wildly. Don't expect to pay less than $1,500, and a good lawyer fighting a difficult case could cost $5,000 to $10,000 or more.
Yet the expense may be well worth it. If your lawyer can get your charge or sentence reduced, you can save a lot on fines, DUI classes or ignition interlock devices.
DMV fees
Your license may be suspended as soon as you're arrested, though a conviction will almost certainly result in you losing your driving privileges for several months.
You'll then face expenses including reinstatement fees at the Department of Motor Vehicles that can run anywhere from $20 to $200 and up.
Traffic school/alcohol education costs
If convicted, you'll likely be required to attend traffic school or substance abuse classes in order to get your license reinstated.
These courses can cost as little as $350 or as much as $2,000 over the course of your probation.
Ignition interlock device (IID) Many states require even first-time offenders to install an IID in their car. This "in-car breathalyzer" will detect your blood alcohol concentration, and you'll have to blow into it before your car will start.
Mothers Against Drunk Driving estimates that it costs $70 to $150 to install and then $60 to $80 a month to monitor and calibrate the device. That can easily run you $1,000 or more, depending on how long you're required to use an IID.
You could also be required to take random urine tests — at your own expense — as a condition of your bail or probation. That could easily cost over $100.
Other costs
Obviously, it's a lot cheaper to get pulled over for swerving or during a routine stop. You could be on the hook for repair and health care costs if you're arrested after causing a car accident.
You can expect the legal process to take months or even a year if you go to trial, and a suspension can last months after that. If you need a car to do your job, you'll either have to hire a lot of taxis or lose thousands of dollars in income during this period.
And once you have your license back, you're going to suffer sky-high car insurance rates for the foreseeable future. Insurance companies will charge a high-risk driver $1,000 or more per year on top of what they're already paying.
That said, some insurers are more lenient than others. It's a good idea for all drivers, even those with spotless records, to compare rates at different companies regularly. You might be able to save $1,100 or more per year just by shopping around.
Sponsored
Follow These Steps if you Want to Retire Early
Secure your financial future with a tailored plan to maximize investments, navigate taxes, and retire comfortably.
Zoe Financial is an online platform that can match you with a network of vetted fiduciary advisors who are evaluated based on their credentials, education, experience, and pricing. The best part? - there is no fee to find an advisor.