Quicken is pretty much the gold standard in personal finance applications. Quicken can manage every aspect of your finances: bill paying, reconciliation, budgeting, goal setting, investment performance tracking, retirement planning, asset allocation, debt reduction, categorize your income and spending, and much more.
You've made the resolution you want to get better with your finances, and decided you want to use Quicken. With the amount of features Quicken has it can be overwhelming where to begin. To get started with using Quicken, follow this detailed step-by-step tutorial:
Step 1: Purchase Quicken
We recommend buying from Amazon. Amazon offers immediate software download or CDROM sent via mail.
There are multiple versions of Quicken available. If you are confused on which version to buy we recommend Quicken Premier because of the investing options and has the most popular features available.
Amazon frequently changes their prices. The prices listed below are updated hourly.
Kiss Your Credit Card Debt Goodbye
Having a single loan to pay off makes it easier to manage your payments, and you can often get a better interest rate than what you might be paying on credit cards and car loans.
Fiona is an online marketplace offering personalized loan options based on your unique financial situation.
When you consolidate your debt with a personal loan, you can roll your payments into one monthly installment. Find a lower interest rate and pay down your debt faster today.
Get Started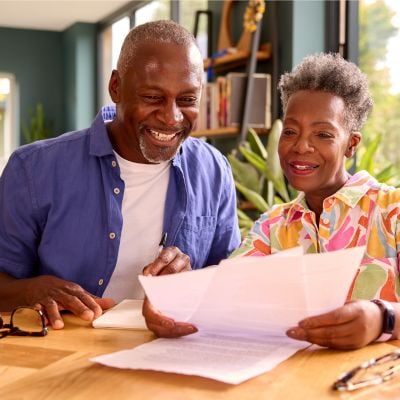 Step 2: Create an Intuit ID to connect
After buying and downloading Quicken, you'll be asked if you want to use your Intuit ID. If you already use an Intuit product (like Mint.com, QuickBooks, TurboTax, or an older version of Quicken), check to see if you already have an Intuit ID.
If you don't have an Intuit ID, you can choose to create one. It's easy, and starts with using your email and setting up a password. If you want to use Quicken Connected Services to better sync everything, you'll need an Intuit ID (so create one if you don't have one already). Connecting everything this way can be useful if you use other Quicken products like Investing.Quicken.com, TurboTax, and QuickBooks, and you want all your info connected. If you are wanting to sync your financial information on your mobile device, then you will need to create an Intuit ID.
However, you don't have to use Quicken Connected Services if you don't want to. You have the option to select "Use Quicken without connecting."
Once you've decided whether or not to use an Intuit ID, and Quicken Connected Services, you can then register your copy of Quicken. Registering makes it easier to recover the software if you need to, without buying another copy, since you'll have a record of the version you're using.
Step 3: Create and sync your accounts
In the next step, you'll be prompted to set up your first account. Quicken first takes to you to the "Home" tab, which is where you'll get an overview of your finances.
The Home tab allows you quick access to your spending habits, upcoming bills, and even your budget. The first step you see highlighted is a "See Where Your Money Goes." Click on the blue "Get Started" button in this section, and you can begin adding accounts. This is where you decide whether you want to add your information manually, or if you want to connect your bank accounts electronically. I'm pretty old school, so my personal finance software is not connected to my bank accounts. I prefer to enter the information by hand. However, Quicken makes it easy to connect and sync your banking information, if you desire.
Begin by entering the name of your first bank. If you want to connect online, and have the transactions update automatically, you'll need to have your bank login information handy. You'll have to connect your accounts to Quicken using your bank's username and password (or PIN).
If you expect to use Quicken's "Update" feature often, it makes sense to check the "Save this password." If you don't have Quicken save the password, you will have to re-enter it when you want updates to be included. Quicken uses bank-level encryption, so your information is as safe as it can be. If you want to connect, click the appropriate button and wait for Quicken to get the information from your bank and add it in. You can add nicknames to your accounts, and identify them as checking or savings. You can also add more accounts if you want, including investment accounts.
When you're ready to update your accounts, simply choose which accounts to update using "Online Services." This is possible on your smartphone or tablet as well.
Another option is to use the "One Step Update" button. You can customize the settings for the One Step Update, determining which accounts and financial institutions you want to be included. It's also possible to automatically get stock quotes and headlines as part of the One Step Update.
Stop overpaying for home insurance
Home insurance is an essential expense – one that can often be pricey. You can lower your monthly recurring expenses by finding a more economical alternative for home insurance.
SmartFinancial can help you do just that. SmartFinancial's online marketplace of vetted home insurance providers allows you to quickly shop around for rates from the country's top insurance companies, and ensure you're paying the lowest price possible for your home insurance.
Explore better rates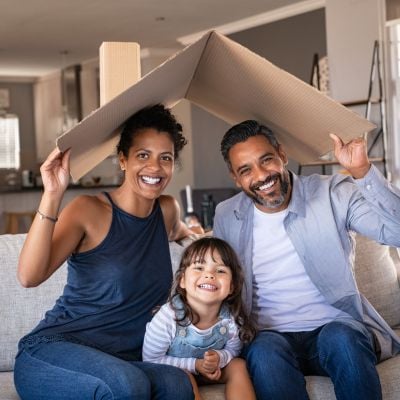 Step 4: Set up bills and statements
One of the things I like about personal finance software is that you can set up bills to automatically record, and even see which bills are coming up, and how they affect your cash flow. This is something Quicken does very well.
After you set up your accounts, return to the Home tab and then click in the "Stay On Top of Monthly Bills" section. Once you're there, you can enter your bills, their amounts, and how often you pay them.
This allows you to see when you can expect to pay bills, as well as see how much money you're going to have left after they're paid. It's a handy way to look ahead so you know what's coming and better manage your cash flow. While in this middle of this step, it's also a good idea to include reminders. These reminders can be setup to help pay your bills on time. You can also set it up so you can see, in your Home tab, which bills will be due in a certain amount of time, such as the next seven days.
One of the newer features of Quicken is that you can take pictures of your receipts and then attach them to the corresponding transaction, so you can easily document your spending. All of this can be synced between your desktop version and your mobile devices. This can also help you with bill alerts, and more.
Step 5: Create a budget
Finally, if you want to use Quicken to help you budget, you can do so quickly and easily. Return to the Home tab and choose the "Create a New Budget" option. If you want Quicken to create a budget for you, name the budget and then allow Quicken to scan all your past transactions, and use your income and expense information to put something together for you. If you want to tweak it more, or customize a new budget, select "Advanced Budget Settings" and go from there.
Quicken will help you track how much you've spent, and how much you have left to spend monthly, as well as in each category.
Next steps with Quicken
Continue to customize your Quicken account, adjust your budget each month, record statements, bills and make payments, and use it to track your finances. After just a few months, you'll have a much better idea of where you stand with your money and your spending habits.
This should give you a good start to getting started with and using Quicken to manage your money.
Sponsored
Follow These Steps if you Want to Retire Early
Secure your financial future with a tailored plan to maximize investments, navigate taxes, and retire comfortably.
Zoe Financial is an online platform that can match you with a network of vetted fiduciary advisors who are evaluated based on their credentials, education, experience, and pricing. The best part? - there is no fee to find an advisor.