SNAP increase was a long time coming The increase to SNAP was prompted by a farm bill Congress passed in 2018 that called for updating the program to reflect current food prices, typical American eating habits, the latest dietary guidance and nutritional values.
"Too many of our fellow Americans struggle to afford healthy meals," says Stacy Dean, U.S. Department of Agriculture deputy undersecretary for food, nutrition, and consumer services. "The revised plan is one step toward getting them the support they need to feed their families."
SNAP households have often used up more than 75% of their benefits by the middle of each month, according to USDA data.
Food stamps were expanded last year for the COVID pandemic, but that was a temporary measure to help carry families through the worst of the crisis.
Kiss Your Credit Card Debt Goodbye
Having a single loan to pay off makes it easier to manage your payments, and you can often get a better interest rate than what you might be paying on credit cards and car loans.
Fiona is an online marketplace offering personalized loan options based on your unique financial situation.
When you consolidate your debt with a personal loan, you can roll your payments into one monthly installment. Find a lower interest rate and pay down your debt faster today.
Get Started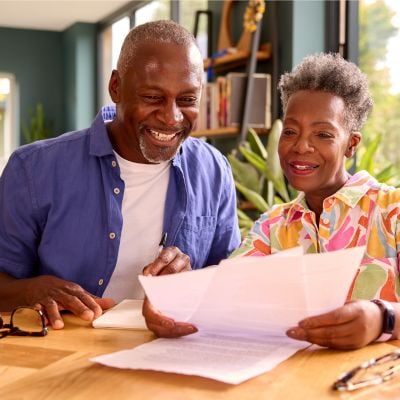 The new, typical monthly benefit
Now, the permanent change to the program is making a substantial increase in benefits from their pre-pandemic levels and is designed to help users include more fish and red and orange vegetables in their diets.
On average, each recipient will now get an additional $36.24 per month, or $1.19 per day, the USDA says in a news release. The typical monthly benefit is rising from roughly $121 to $157.
Officials expect that the beefed-up benefits, along with the "family stimulus checks" from this year's expanded child tax credit, will mean fewer families running out of their benefits quickly or being unable to afford necessities.
The child credit payments are already having an effect. The first checks in July coincided with a 3% drop in households with children experiencing food scarcity, according to the Census Bureau.
What if you can't get food stamps? If you don't qualify for SNAP but are struggling to get by, here are a few ways you might carve out more room in your budget.
Sponsored
Follow These Steps if you Want to Retire Early
Secure your financial future with a tailored plan to maximize investments, navigate taxes, and retire comfortably.
Zoe Financial is an online platform that can match you with a network of vetted fiduciary advisors who are evaluated based on their credentials, education, experience, and pricing. The best part? - there is no fee to find an advisor.